Today, the content creation process plays an important role for every business. Various companies try to offer people not only effective products and services that will satisfy different needs of customers but also try to be useful by publishing content on various topics on social media, business blogs, or websites. In this regard, content marketing is now flourishing and useful materials for users appear every day.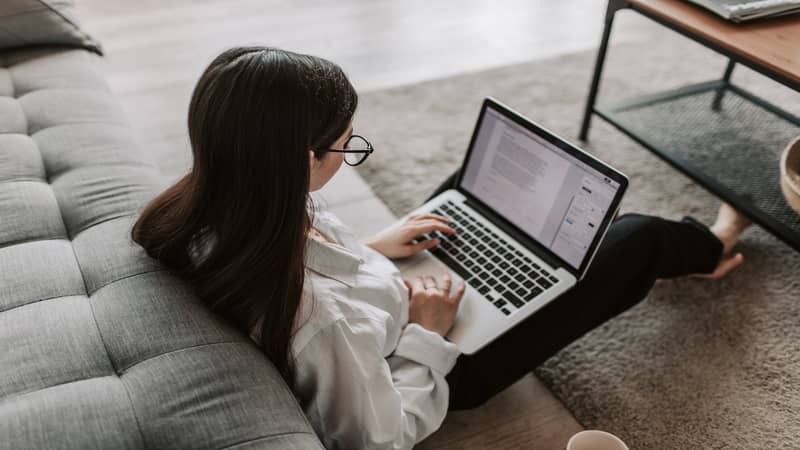 The process of creating content is quite complex, as professionals need ideas for inspiration and tools to bring them to life. At the same time, there are different types of it: written, visual, and video content. This whole process can take a long time before it is published. 
However, today many content creators can get a lot of help by using numerous available tools to speed up the process. You can find everything on the Internet, from the content calendar to the video editor. 
While browsing the Internet, don't forget to take precautions and use reliable security tools if you are working with confidential information. 
Among the huge abundance of various tools, software, and applications, it is difficult to understand what to use. In this post, we will talk about the best tools that have proven to be effective. 
Tools to Use For the Creation of Written Content 
First of all, much attention is paid, of course, to written content. Even though other types of content, such as videos, perform better in comparison, this type is still the main. Therefore, the tools for its creation will never be redundant. 
Grammarly

Before publishing an article or post, you need to make sure that everything is perfect. Even if you write in your native language, then you're not protected from making mistakes in case of fatigue. Thus, you need a spell checker that will look into the quality of the text. 
Not only is this service handy for checking words for mistakes, but it also does a great job of making sure your piece of writing is easy to read. You can set goals concerning the audience for which the text is written, formal or informal language, the quality of delivery, as well as clarity. 
Thus, in one place you can make sure that the text is mistake-free. If mistakes are made, the service will not only point them out but also make suggestions on how to correct them. 
Hemingway App

When you write the text, you understand what it is about, but it is also important to look from the outside, at what it will be like for your readers. While writing, you can get carried away and use complex structures or words, but if you are writing entertaining content, then you hardly want your article to be perceived as a dissertation. 
This writing editor will point you to problem areas in your text. You will see highlighted in different colors those sentences and words that need to be changed. It will point out sentences that are difficult to read so that you can split them into several simple ones. Moreover, you will see if you use the passive voice and suggested alternatives to complex words. 
You'll understand what needs to be omitted, removed, or replaced, and eventually, you'll end up with a one-of-a-kind piece of writing that's exciting and easy to read. 
For the Creation of Visual Content 
Dry text is unlikely to grab the attention of users, even if it is incredibly interesting. Now it is important not only to provide quality written material but also to support it with visual elements. In this case, images can be used simply for an example, or to illustrate in detail what you are talking about. 
Canva

This complex design app will be a great help not only for professionals but also for amateurs who want to create captivating visual content. With it, you can create infographics, charts, posters, comics, calendars, schedules, and more. 
After choosing what you need, the editing tab will open where you can choose from pre-made templates, add eye-catching design elements from stickers to graphics, insert photos, and style text. You can use both the proposed options for elements, and download what you need. In addition, on the site and in the application, you can find a lot of ideas for inspiration. 
Pixlr

If you don't want to use stock images, but want to utilize unique photos, then the first thing you need to do is to work on them so that they look perfect. In this regard, you cannot do without a photo editing tool, where you can work out the smallest detail of your image. 
The service can be used not only for basic editing of images or screenshots, if you need to crop an image, add effects, retouch details or play with coloring, but also to add suggested design elements. 
For the Creation of Video Content 
Undoubtedly, the leader among all types of content is video. They are much more convenient to watch as people can do it anywhere and at any time. It is also a great way to present any information in a fun way. Users are now more likely to watch a video than read a lengthy article. 
Movavi Video Editor Plus
 
 For those who have never made videos, at first glance it may seem that it is difficult. However, free video editing software proves that it's easy. You don't need to have any advanced knowledge to make your movie captivating. 
You can choose to have the video created automatically, or create a clip manually utilizing a variety of easy-to-use tools. In addition to standard video editing and audio editing tools, you can add filters, transitions, stickers, and soundtracks from the built-in library. 
Screencast-O-Matic

Creating a series of how-to videos if you want to explain to people how to use a digital product or tool, it's best to show them in action. 
This can be done using the screen recorder. You just need to get rid of everything unnecessary on the desktop, draw up a plan for the sequence of actions and turn on the screen recording button.
Conclusion 
Working on creating various types of content is now quite simple, thanks to the presence of many effective tools. The aforementioned tools will help you make sure that the text is well-written and easy to read, as well as help you quickly and easily create visual content, videos, and live broadcasts. 
If you feel this article is helpful please like, share, and follow our Facebook page and keep visiting our website for such articles.