Nowadays due to the development of the Internet, people have the possibility to stay connected and be on the network all the time. Users can not only relax after hard working days and interact with friends but also do online shopping, pay bills via online banking, perform work duties, learn a new skill, etc.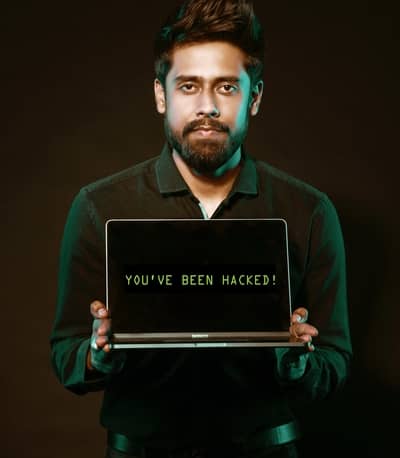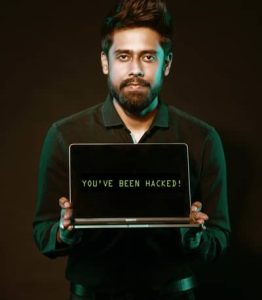 No matter what online activity you are involved in, there is no need to forget about cyber threats. While you manage your online protection, everything should be fine. If you are familiarized with common cyber threats, it would not be enough for your digital privacy. It is important to be aware of how to stay secure if you do not want your sensitive data to appear in the wrong hands. At your disposal, is an enumeration of available security tools you can utilize for your online protection.

Ways to Secure Your Information Online
For example, you decided to hire a team of professionals who will be responsible for application development for your business. Such experts you can find by visiting https://jatapp.com/services/application-development/ but before contacting them, make sure you maintain security against cybercriminals who try to access your data. For this, it is enough to make a few changes to your devices and accounts. Let's discover how users can secure themselves and their information online.
Password Reliability Checker

Users make use of numerous online services every day. For each of them, a strong password should be created. Somebody may wonder why it is important to discuss the value of reliable passcodes.

Proper password practice involves using not obvious, perfunctory, or common passcodes. There is a need to come up with a unique password for each account. Do not give in to the temptation to create passwords for easy recall. Also, sharing passwords with users for convenience may be a bad idea.

Simple passwords are reasons for numerous data breaches and takeovers of users' accounts. Security administrators make every effort to inform users about the importance of good password hygiene and the consequences if users treat this issue without responsibility.

You can easily find the most suitable web security tool on the Internet that assists you to check how strong your passwords are. All you need to do is to type your passcodes into the selected tool. Reliable passwords are your guarantee of staying safe online.
Secure your Web Browsing

You may be surprised but nowadays websites and businesses can track everything users do online. Advertisements, social network buttons, and websites themselves can gather data and information about your location, browsing habits, etc. The collected information can tell a lot about your personality.

Do not consider yourself smarter if you do not post tweets concerning your medical issues on Twitter or share your religious principles on Facebook. There is still a high probability that visited by your websites grants your personal data to advertisers. This information will be helpful for these advertisers to determine the type of person you are. This makes targeted advertisements one of the disturbing innovations on the Internet.

For this reason, browser extensions will be next among the necessary security software tools. With their help, you can block advertisements and information they gather. These extensions are also handy in preventing running malware in your browser. Users can forget about numerous advertisements appearing across the entire screen.

Also, it is recommended to turn off interest-based advertisements from Google, Twitter, Apple, Facebook, etc by using the best cyber security tools. This will slow down advertisements of stalkers more. Although some websites propose ways to refuse data collection, it is advisable to do this manually. For this, follow any desired tool that possesses direct links with refusal instructions for popular websites such as Netflix, Reddit, etc. Such actions enable users to reduce the amount of gathered data.
Utilize Antivirus Software

Some time ago, viruses were a great threat to users. Although viruses may seem not so common today, they still exist and are dangerous. We are speaking about malicious software that can cause all sorts of damage to your computer. It can appear in the form of annoying pop-up advertisements to hidden bitcoin mining. The goal of such malicious software is to scan your personal information.

If you are sure you can follow suspicious links by chance or share your computer with several users, there is a need to make use of one of the most efficient PC security tools. All you need to do is to install antivirus software, particularly on Windows computers.

In case Windows 10 is set up on your computer, you can utilize built-in software that is called Windows Defender. It offers a high level of security and is considered the next antivirus option recommended by users. If for some reason you do not update your PC to Windows 10 and have an older version of Windows or you share your computer with multiple people, there is a necessity for an additional layer of protection.

For this, we can add Malwarebytes Premium to the security tools list. Malwarebytes operates well with Windows Defender, it does not send a large number of irritating notifications in comparison to other antivirus utilities. If you are a user of a Mac, everything should be good with your protection on the condition you download software directly from Apple's App Store and make use of widespread browser extensions. Malwarebytes Premium is likewise available on Mac for an extra layer of security. How to protect yourself online is to download trusted applications from official stores.
Summing-Up

Technology makes the lives of users easier. Unfortunately, it also indicates your data no longer belongs to you. In order not to be involved in an unfair game of cybercriminals, there is a necessity to rely on network security software. Make use of helpful tools mentioned in this article to keep you safe and forget about worries during the online experience. If you feel this article is helpful please like, share, and follow our Facebook page and keep visiting our website for such articles.