How to edit videos without much technical skills and ability? Almost all of us have gone from this phase one or another day in our beginning. Are you also looking for the Video Editing Software, then welcome to our guide, here find out the Best Video Editing Software for both Windows and Mac operating system.
It doesn't matter whether you are a video professional or a Go-Pro shooter, you require powerful and handy software to edit videos.
But when it comes to choosing one of the right video editors, it is really a very tough task, as there are plenty of options available on the web.
So, if you are also the one left muddle-headed with so many options available then relax, as here we have compiled the top video editing software professional for both the Windows and Mac users.
Here you will find out the complete information about them like what they do, pros and cons, pricing, and other vital information.
So, without wasting time let's start digging.
Best Video Editing Software for Windows & Mac [Premium]
If you are a content or social media marketer and looking to check in the video editing game for the purpose of putting up with the growing video drift? Need not to panic! Here I have listed some best software and you can make a fine choice form any of these software apps no matter if you are a beginner also.
This is one of the best video editing software options for Windows and Mac operating systems. Adobe Premiere Pro is an all in one singing and dancing video editor software and is used by a huge number of creative professionals.
This is user friendly and therefore it is so popular for Windows 10 users. With this, you can hold an uncapped number of video tracks, and that could be imported from any source including files, cameras of various standards, taped, and as well as VR.
The automatic sync option is really a treasure and its fine-tuning tools are really amazing as this makes the video stand out of the crowd. This more or less good software and has a clean interface and limitless Multicam editing angles.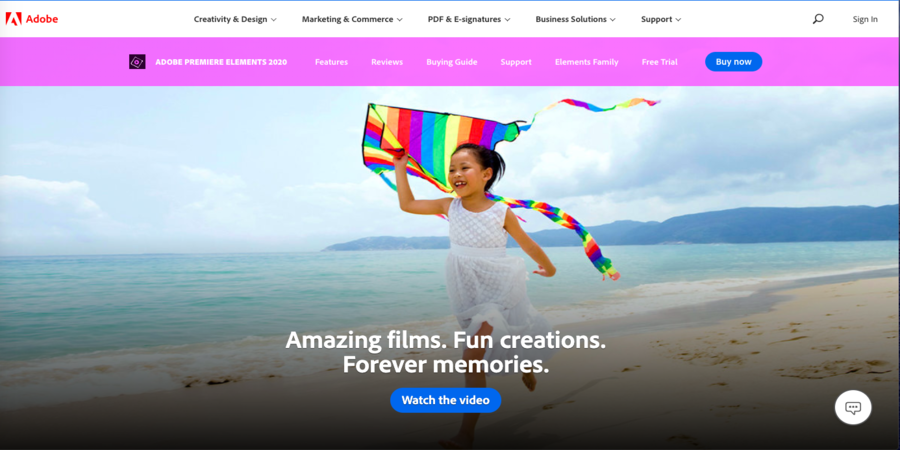 This is also a great software for video editing for Adobe and is best for both the professionals as well as beginners. This is not very complex video editing software and is the best option for full-time professionals. Its media library is also organized very smartly with the smart searches so that one can easily locate finished and draft files.
Moreover, the Adobe Premiere Elements is packed with great features like Face detection, bundled soundtracks, and audio mixing effects. It is completely user-friendly and offers easy functions like smart toning and motion graphics that make your life easy.
Just like that, the video stabilization and easy editing option is also an excellent feature available. Despite this, the Premiere Elements offers entire video effects like chroma-keying, transitions, opacity, and many others.
Well, this is outstanding software available at a very affordable price.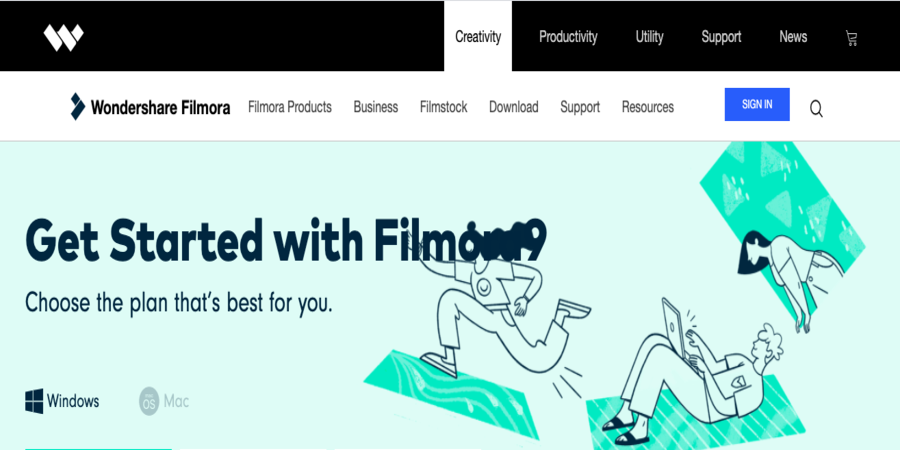 Filmora9 Wondershare's is the best video editing software. It is a highly strong video editing program for professionals as well as beginners. Also, the interface of the tool is very intuitive and is user friendly.  The video editor tool offers many great features like inbuilt titles, filters, and effects considered for the growing YouTubers. Here you can also get a collection of royalty-free sound music and visual effects to give the videos high-quality impact, as well as the ability for screen recording your own media to include directly.
The Filmora9 tool also features entire 4K support (UHD and DCI 4K), also the timeline editor can hold up to 100 layers. Moreover, the interface is divided into 3 main sections. Well, if you are using Filmora9 as a professional then you can also opt for the highly advanced FilmoraPro version.
Well, the free version also includes the entire features and tools like the paid version, but entire free videos have a watermark on them. And there are different plans available like a one-year plan and the lifetime plan. Despite this, it is very easy to edit videos with this software that offers plenty of resources and effects.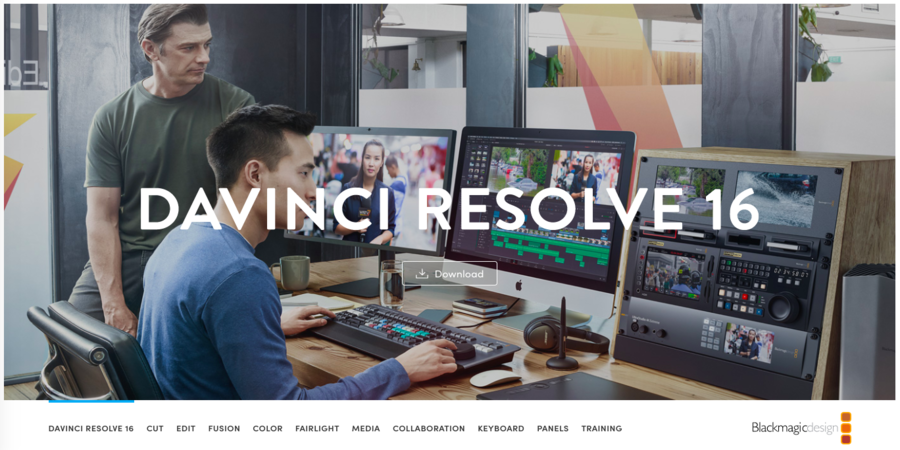 DaVinci Resolve is high-end video editing/post-production and feature-rich best free video editing software. It is used on big-budget films and TV productions as this offer powerful color correction and audio editing abilities. It offers traditional color features like curve editors and prime color wheels, facial recognition, and tracking as well. And with this, you can adjust skin tones, lip color, and eye.
This software is amazing and for audio, it uses Fairlight, a set of highly advanced editing tools, and allows you to mix up to 1000 channels. The other best thing about the software is you will get entire features in the free version.
Well, this offers the multi-user collaboration and is also compatible with Fairlight consoles and is best for both the professionals and beginners. It is the best free video editing software for Windows as well as Mac.
Well, these are the best video editing software for Windows and Mac both. But if you are a Windows user then below check out some software for Windows.
Best Video Editing Software for Windows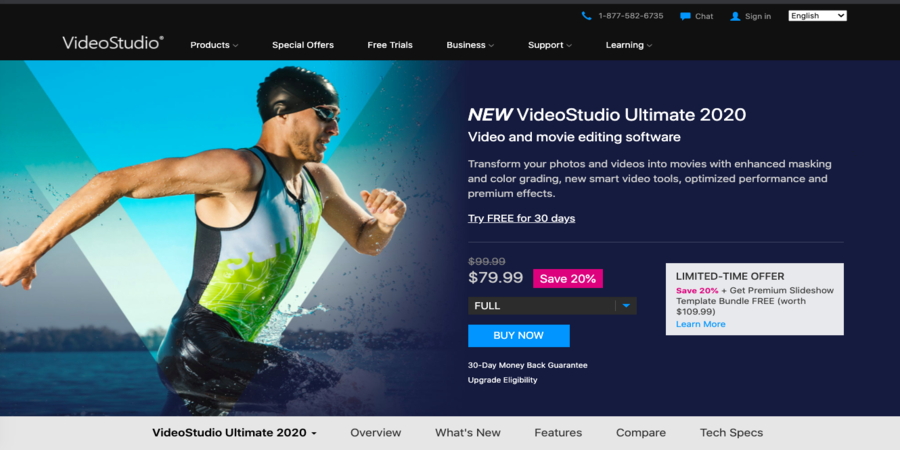 Corel VideoStudio Ultimate is a well-featured and easy-to-use video editing software for Windows and is best for the professional as well as beginners. The interface is user-friendly but some of its features are lacking. In this software, there is Multicam editing, 360-degrees VR video support, music library, 4K video support, and plenty of after effects available.
This is a pretty interesting tool the more you will use it, the more you will notice the features. This is a great tool for beginners and allows you to import video clips and easily cut and paste them. Despite this, you can add audio, overlays, text, captions as well as 3D text and even apply various effects.
Well, this is one of the best video editing programs for beginners, but still can be used by experienced, professionals. The user-interface is very professional and the Corel VideoStudio comes in 2 versions – The Pro and The Ultimate.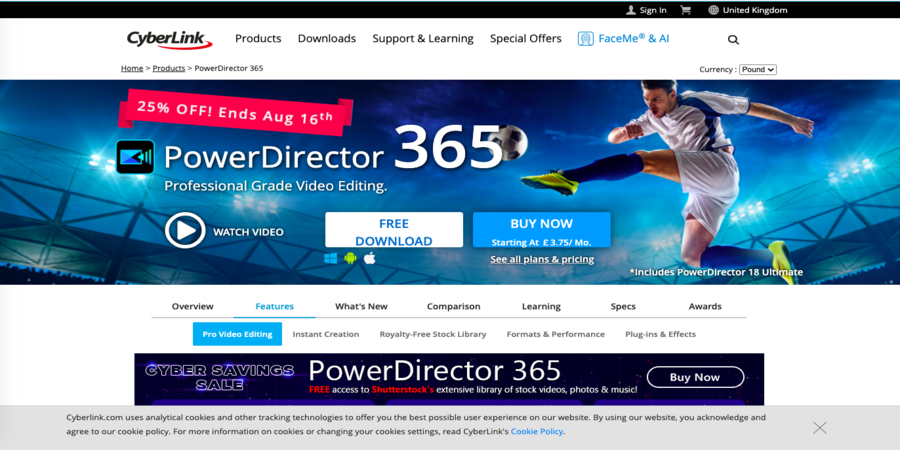 CyberLink PowerDirector is the best video editing software and offers various high-quality professional features. It also delivers video correction tools, multi-cam editing, motion tracking, professional effects as well as easy trimming.
This software is best for professional filmmakers and offers a 360-degree video editing app also. And also support plenty of the standard video file formats. It is a very flexible and robust video creator.
The interface is very flexible, highly professional, and well-structured video editing software. It is completely user friendly and offers plenty of output formats to the users. The CyberLink PowerDirector is affordable and very creative software.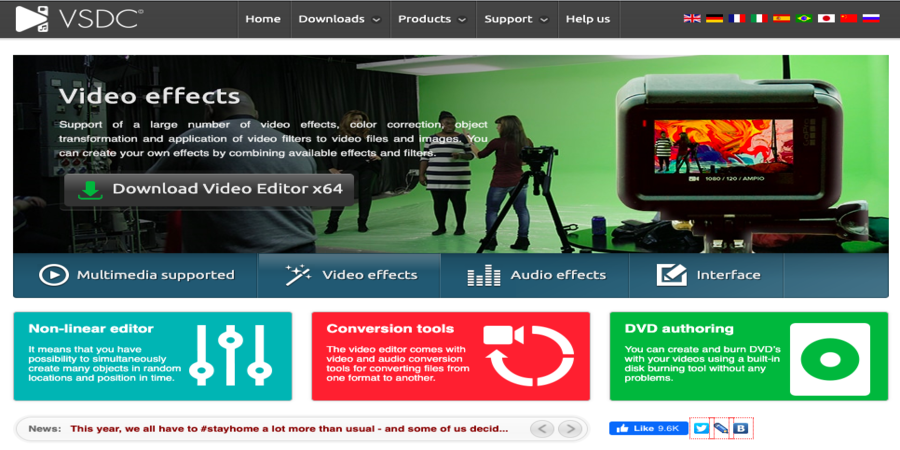 VSDC is the best free video editing software for Windows and is a non-linear video editing suite and is best for both the professional as well as beginners. This offers great features like this allows you to add text, charts, lines, and other special effects.
This also includes plenty of special effects, Instagram-style filters, as well as blurring and color grading. Despite this, here the users also get a mask tool, so that one can easily apply effects in the video for unclear faces. The video stabilizer feature is great so that one can easily remove the camera shake from the video recording taken with powerful chart tool, GoPros, and the drones to add a graph to presentations.
This supports various video formats and this free software for beginners allows you to export to different formats like MPG and AVI. Not only this, but it also offers an inbuilt DVD burner also available.
Best Video Editing Software For Mac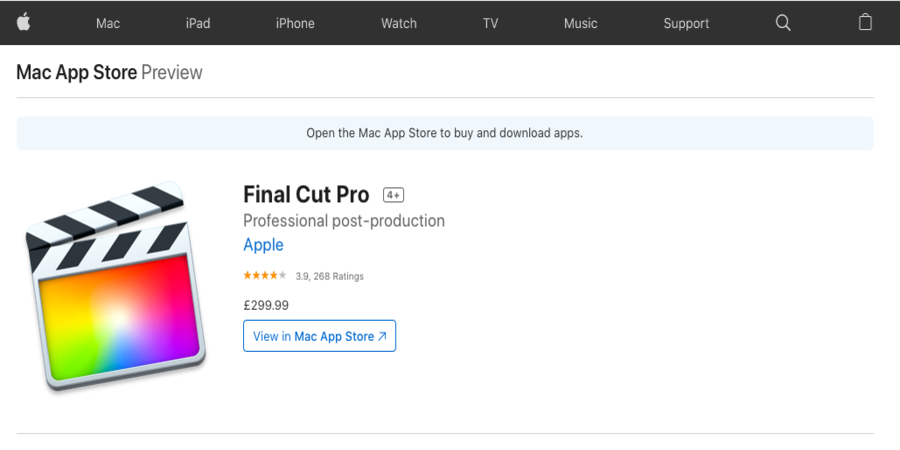 Final Cut Pro X is one of the top video editors for Mac. This is completely easy-to-use and is packed with various amazing features that are completely worth the price. It's grouping tools and the effect options are straightforward to add and edit audio tracks.
This is very smoothly synchronized with your Photos or iTunes collections. The interface of the site is very nice and easy. With this, you can easily create and preview videos and allow you to make changes whenever required. It is a highly efficient and very reliable tool that can be used by both professionals as well as beginners easily.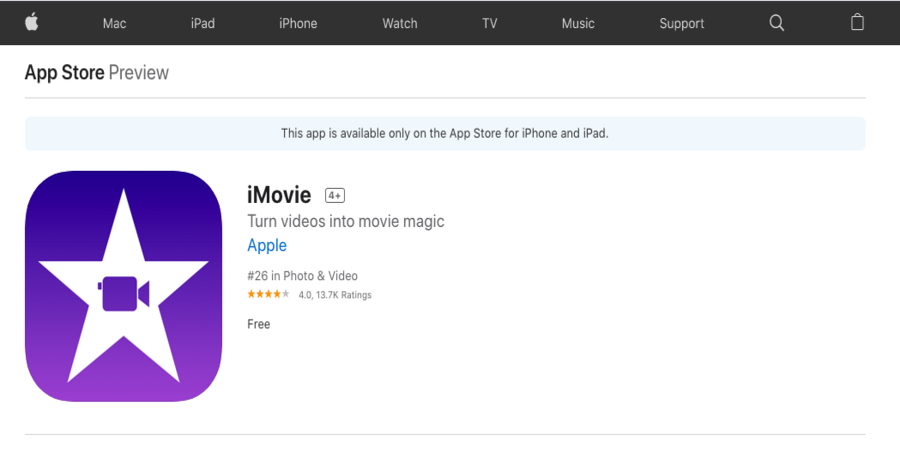 Apple iMovie is very classic and best free video editing software for Mac. This is well optimized, user friendly, and organized for the beginners as well as professional users. However, some features are limited but titles and transitions look remarkably professional.
This is well optimized for the Mac and works quickly with MacBook Pro. This allows you to easily make a small selection of tools like backgrounds, transitions, titles, voiceover, and essential trimming and editing. This video editor is really easy and is very quick and straightforward to knock together the polished looking and sounding edit.
The Apple iMovie is a strong competitor in the list of best video editing software as it allows you to import, edit, and scrub during a 4K video smoothly. Well, this is a standard video editing tool for Mac OS X.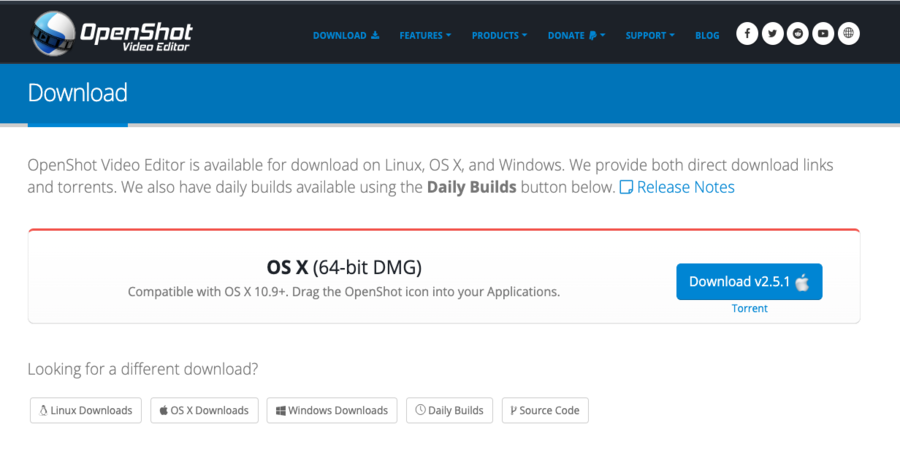 OpenShot is an easy-to-use and free video editing software open source for Mac. This is one of the best free video editing software for the professional as well as beginners. OpenShot Video Editor is best as you can make dramatic and marvelous videos. It is great software as this allows you to edit, trim, and slice the video quickly.
This allows you to do basic editing easily and also renders 3D animation. It is a free open-source video editor and supports more than 70 languages. This allows you to import a wide variety of formats from photos, audio files, and numbers of video codecs as well as 4K and allow you to access a remarkable number of changeover and 14 effects.
Its great software offers inbuilt effects, animations and also supports the 3D title.
Conclusion
So, these are the top 10 best video editing software for Windows and Mac as well.
The entire software listed are great, budget-friendly, and you can pick them as per your need. I tried my best to list down the best software for video editing, so make sure to read the article and pick the one, you find the best.
So, here my job is done.
Moreover, if there is anything that I missed out then, feel free to write us in the comment section.  You can also follow us on our social media platform or our Facebook page and you can also visit our website to find out more interesting articles and don't forget to hit the like button.
Good Luck..!