PUBG (PlayerUnknown's Battlegrounds) is a very common name amongst gamers, especially mobile gamers. Wanting to enjoy the same gameplay on the PC of choice, on a bigger screen is even more exciting. PUBG is a multiplatform game available for Windows and consoles. The PC version does not come for free and requires pricey hardware. To play your favorite game on PC you just need to download a PC Emulator for PUBG Mobile on your PC. Here we go.
PUBG Mobile is what we are talking about here, running in emulators, to join the large pool of mobile audiences. 
What is an Emulator?
A PC emulator is a PC software that runs games and apps within the window of a different operating system. In this case, Android is the OS of choice that our Emulators are going to run. 
Apps and games designed for Android can not run directly on Windows or Macintosh PCs. Hence an emulator acts as a platform to run android programs. 
The Android Virtual Machine (emulators), generally behave as a device by itself within the software. 
Why use PC Emulators for PUBG Mobile?
As we already know, PUBG is available across mobile, PC, and consoles. The only gripe is the difference in gameplay between the mobile version and the rest. This also restricts PUBG Mobile players to connect and play with other PUBG Mobile players only and vice versa. 
The only way to connect with the 200 million active users of PlayerUnknown's Battle Ground Mobile on the big screen is by running the same with the help of emulators. 
PUBG Mobile is available for Android and iOS. Android is open source and can be modified easily to run on any PC. Hence, we will be using Android emulators for PUBG to play the game. 
Another reason people flock toward PUBG Emulators is the high hardware requirement to run the PC version. An emulator is a great alternative for those wondering how to play PUBG on a PC without a graphics card. 
How to download & set up a PC Emulator for PUBG Mobile?
Downloading the PUBG Mobile emulator for PC and setting it up does not require coding knowledge or patience. In fact, it is easy like installing any other game. Though there is no fixed setup process for all the emulators here is an outline of how simple the process is,
You will have to download the Emulator first and install it like any other windows program.

Now you get an interface like an Android mobile/tablet where android boots up. 

Head on to the play store, and put in your Google credentials. Download the PUBG Mobile for free and get going. Some emulators do not support Google PlayStore, in that case, download the PUBG apk via browser and install it. 
How to play PUBG Mobile on Windows or Mac PC?
Wondering how you could match up the speed of your enemy playing via mobile? Controls are taken care of by the emulators themselves. Best PUBG emulators allow for remapping touch controls to keyboard buttons making the gameplay equally responsive as on mobile. 
Some emulators go overboard and even allow for mouse control. But all of these are not native features of Android. It is the feature that Android Emulators develop and can fail at times.
Top 10 PUBG Mobile Emulators for Windows and Mac in 2023
Here are the best PC emulators that run PUBG Mobile and we have tested them. Every emulator is unique for a certain reason. Choose the best one that suits your needs based on its pros and cons. And enjoy playing PUBG on your PC.
| | | |
| --- | --- | --- |
| Sl No. | PC Emulator | URL |
| 1 | Tencent Gaming Buddy | Link |
| 2 | Nvidia Geforce Now | Link |
| 3 | MEmu Android Emulator 7 | Link |
| 4 | Nox App Player 6 | Link |
| 5 | BlueStacks App Player 4 | Link |
| 6 | Prime OS | Link |
| 7 | | Link |
| 8 | Remix OS Player | Link |
| 9 | | Link |
| 10 | | Link |
Tencent Gaming Buddy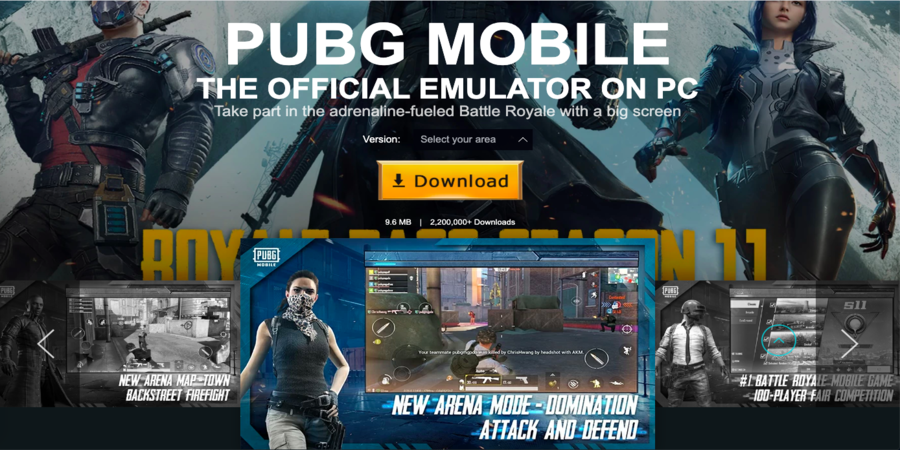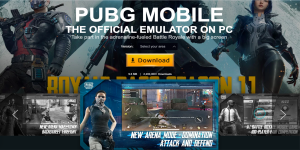 Tencent, the makers of PUBG saw huge success in introducing their game for mobile. Following the success, they also introduced a gaming platform where players can play the PUBG mobile version on PC for free. The inbuilt Game Center has most, if not all of the Tencent mobile games for you to download and play. 
It is the Tencent Gaming Buddy, an official emulator from the makers of the game itself letting you enjoy a pie of free PUBG gaming on PC. Previously known as Gameloop, this emulator is available for both Mac and Windows. There are so many features that make it the best PC emulator for PUBG Mobile for Windows PC and Mac.
Being official has its own perks of gaming-related features and live streaming capabilities. It gets live support, and constant updates for the emulator itself. 
There are downsides too. You cannot connect with PUBG Mobile players, instead, join the Tencent gaming buddy players only. While this is not that saddening, it is something to note. 
Minimum System Requirements: 
OS: Windows 7 and up

CPU: Intel or AMD with dual-core at 1.8 GHz

GPU: Nvidia 8600 and above, AMD Radeon HD2600 and above

RAM: 3 Gb

Storage: 1 Gb

DirectX: 9.0c

Tencent Gaming Buddy
Pros
Simple, easy, and official access to PUBG
Inbuilt Keyboard and mouse remapping that can be adjusted to suit the user
Network acceleration features reduce ping and connection errors reducing the network interference
PUBG Emulator official lobby to connect with other PUBG Emulator players
NimoTv and Nanolive integration into the emulator to watch live game streams
Cons
Limited to Tencent games only
Not available for Mac as of now
Runs on a primitive version of Android – 4.4 (KitKat)
Not perfectly optimized for PC. You will find the occasional frame drops here and there
Verdict:
The Tencent Gaming Buddy stands out from the rest by being the only officially free option to play PUBG on PC. Even smaller things like regular updates and support matter as most PUBG Emulators for PC don't. Network acceleration and streaming add to the experience. 
In my opinion, Tencent Gaming Buddy is the prime choice for lite gamers on Windows. You need not get into the knick-knacks of setting PC emulators. PUBG is not the only game you have access to. The whole line-up of games for Tencent and only that. 
The downside is you get to connect only with PUBG Emulator players, not the mobile version players. Don't worry, there is enough audience on PUBG Emulator too. Also, keep in mind you are not gonna get features like screen recording, or direct streaming on twitch, or discord. 
Nvidia Geforce Now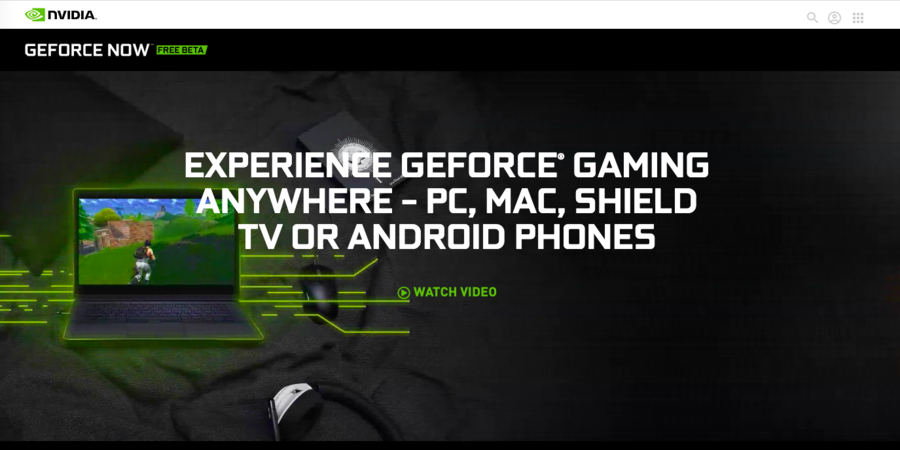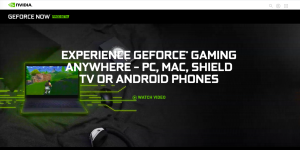 Hope you have heard about Google Stadia, Nvidia has a cloud gaming platform even before. Nvidia's Geforce Now has a lot of potential in it to be the best. In fact, it is claimed as the best and simple way to play PC and Android games on Mac. 
Cloud gaming is unlike the usual emulator that we are seeing in this article. Here the processing happens on the server. The signals, button press, and other information are sent to the server where it is processed and rendered video is received back. 
Mac users can easily get access to PUBG on their laptops and desktops no matter what. Not just mac, any PC user can play PUBG on PC with Nvidia Geforce now. There is not much to worry about the hardware specs of the PC you're playing on. Let it be low-spec hardware, all you need is a good internet connection. 
That 'good internet connection' is a big and probably the only thing you need to care about when it comes to smooth gameplay. 
Nvidia Geforce Now is the only listing on our top 10 to come for a cost. The cost is pretty high. In addition to the $30 you need to purchase the game on steam, there are monthly subscription rates too. And then the high-speed internet bills that add to the burden. 
Minimum System Requirements: 
OS: Windows 7 and up on 64-bit, Mac OS 10.10

DirectX: 9.0c

Internet connection speed: 10 Mbps (minimum), 20 Mbps recommended for 720p 60 FPS, and 50 Mbps for 1080p 60FPS
Regarding other internal specs, any pc from the last 10 years should be capable of running the front-end application. To make it even lighter on the PC turn on Ultra streaming mode from the settings. 
Nvidia Geforce Now
Pros
Easy to install and run
Runs on any device – Windows PC, Mac
It can be moved from device to device
It does not require much processing power
Cons
Requires a hi-speed, highly reliable internet connection
Need to purchase PUBG for $30 and pay a subscription to Nvidia Geforce Now based on the time you spend on it
Random stutters and blurry rendering occasionally irrespective of how good the internet connection is
Verdict:
Nvidia Geforce Now is that easy-to-setup PC Emulator to play PUBG for lite gamers on Mac OS. Available across both Mac and Windows, this emulator is very less dependent on the hardware. 
Almost all of the processing happening on the server, and the required hardware is very basic. But on the other hand, you can't have a mediocre internet connection. Nvidia Geforce Now requires at least 50 Mbps to hit good framerates. 
Though there are minor stutters here and there, you feel like you are on the bleeding edge of tech. And being there comes with a cost. The game needs to be purchased for $30 over the monthly subscription of $8 (rates may vary). 
Given, you have good and reliable internet and the price doesn't matter, you can't go wrong with the Nvidia Geforce Now. Ideal for those having a very low-powered CPU even for the Android Emulators to run. 
MEmu Android Emulator 7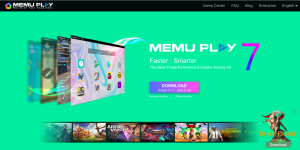 MEmu Android Emulator 7 For Windows can be crowned the best in terms of the overall usability of the emulator. The emulator is developed to run full-fledged android apps and games on a PC. The optimization is what makes it stand out from other Emulators. 
The emulator itself is very light on the CPU and has the best resource utilization compared to its competitors. According to the developers, MEmu optimization helps get 1.3x better CPU performance and 2.3x GPU performance.
The ability to run multiple instances of the same game or a different game enables multiplayer gaming on the same PC. The control options are one of the best in the class. You will find options to remap touch controls to the mouse, keyboard, and gamepad without any hiccups or latency. 
Smaller features like screen recording, screenshot, and Fullscreen option adds to the immersive gameplay experience. 
MEmu boots up with memory as low as 2Gb unlike others requiring a minimum of 3 Gb. But do not expect to run PUBG on a PC with good graphics and high framerates with the same.  
Instructions to Install
: 
Make sure your PC supports virtualization. Sometimes it might be turned off. Turn it on from the BIOS before installing MEmu. 
Set the Graphics rendering option to DirectX or OpenGL based on what your PC supports. 
Minimum System Requirements: 
OS: Windows XP SP3 and up

CPU: Intel or AMD (x86 or X86_64 architecture) with virtualization turned on

GPU: No minimum requirement

RAM: 2 Gb

Storage: 2 Gb

DirectX: 11 or Graphics driver with OpenGL 2.0

MEmu Android Emulator 7
Pros
OS: Windows XP SP3 and up
CPU: Intel or AMD (x86 or X86_64 architecture) with virtualization turned on
GPU: No minimum requirement
RAM: 2 Gb
Storage: 2 Gb
DirectX: 11 or Graphics driver with OpenGL 2.0
Cons
Light on processing
Optimized to better use of CPU and GPU
One of the best keyboard mapping
Run multiple instances
Emulator tools – Screenshot, Screen recording
Direct Discord Integration
60 FPS Gameplay
Auto-update PUBG on Emulator which is not a common feature
Verdict:
Who doesn't want more features when it comes for free? The MEmu Android Emulator 7 has loads of features, all gaming-centric, that are designed to improve the gaming experience. 
Designed solely for gaming, MEmu does not fail to impress at all. The nifty little features on offer like the screenshot, screen recording, and direct discord integration make the gameplay more native-PC-like than playing on the virtual machine.   
Thanks to multiple instance windows and high optimization, multiplayer gaming from the same PC is a breeze. The gameplay is expected to hit 60 FPS even in low-end PC due to MEmu's better use of CPU and GPU resources. 
Mac users are left to mourn for not getting such a good PUBG Emulator for Mac OS. For Windows users, MEmu is the ultimate gamer's emulator you are looking for. 
Nox App Player 6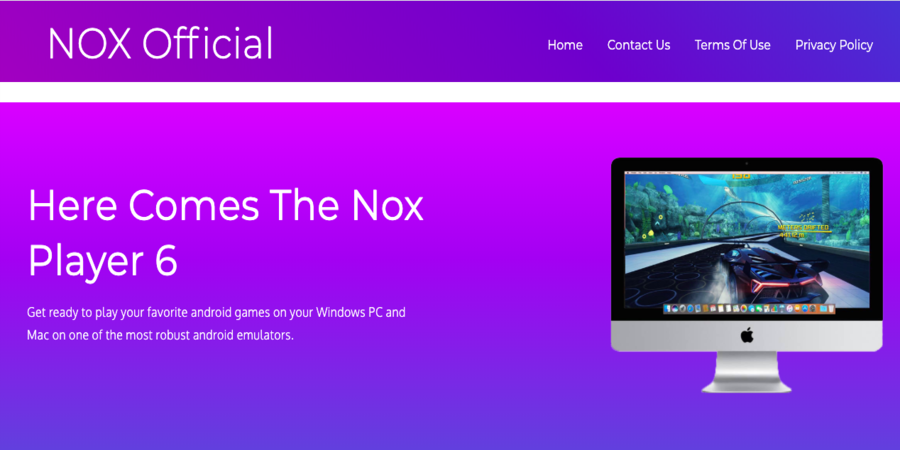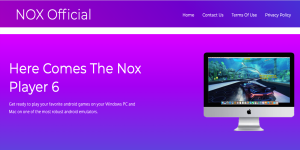 Available on both Mac and Windows, Nox Player has gained popularity over time. Specialties of Nox are clean UI, easy-to-operate UI, and tools to help with gaming. It is also optimized to run the latest apps.
The developer community that is behind the Nox App Players releases frequent updates. From being 'just another android emulator' to being one of the best optimized, Nox has come a long way. 
Keyboard optimization works well enough. The support for external tools is the USP of Nox. You can add an external camera, mic, or even a sketchboard to use on the Emulator. 
The latest version of the PUBG Emulator for PC is well-optimized to run high-end games without any stutter in high frame rates. That combined with intuitive keyboard mapping makes Nox App Player one of the best PUBG Mobile Emulators in 2023. 
System Minimum Requirements: 
OS: Windows XP sp3 and up. Works on both 32 & 64-bit machines. Mac OS 10

CPU: Intel or AMD dual-core with Virtualization Technology (VT-x or AMD-V)

GPU: OpenGL 2.0 support

RAM: 1.5 Gb

Storage: 1.5 Gb
Nox App Player 6 PC Emulator
Pros
Capable of running all high-end android games

High FPS is available

Regular updates and active support for the Emulator

Allows for a variety of peripherals – Gamepad, Sketchboard, external camera, mic, etc

Very low hardware requirement

You can allocate RAM and CPU usage manually

Run multiple Android virtual machines simultaneously

Quick menu to control sound and brightness like in Android
Cons
Based on Android KitKat 4.2

Keymapping pre-sets not available. Need to change for every game

Higher Ping while gaming. 
Verdict:
Nox Player can run any Android game thrown at it with ease. Though running on a very old version of Android, it is capable of running PUBG smoothly and stutter-free. Also, Nox doesn't discriminate between Mac and Windows.
With options to allocate memory and processing bandwidth for multiple instances, multiplayer also works fine. Crossing framerates above 30, unlike most emulators, give the PC game-like feeling that gamers prefer.
The external peripheral support is the unique feature of the Nox Player. Though you do not need sketchboard to play PUBG on PC, Nox supports it. You can make use of the external mic, camera, and console controllers to enjoy the game to its fullest. 
I would recommend it for low to mid-spec PC gamers as it is light on the PC. Being able to allocate resources and use a wide variety of external peripherals makes it even more compelling. 
BlueStacks App Player 4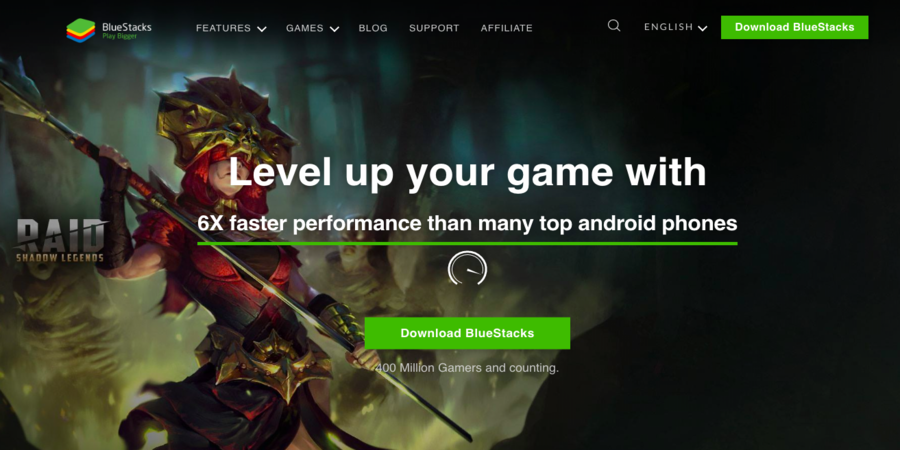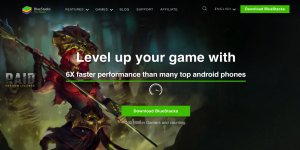 BlueStacks App Player is one of the earliest and best all-around emulators for Windows and Mac to run PUBG. It has existed ever since the boom of Android. It also takes pride as the go-to option for independent android developers to test their apps on. 
Wondering what has changed till then. A lot, actually everything is good. There are the most essential features and all of which are refined. Luckily the company makes available all of the features for free. A Premium subscription is for those developers and testers to get quick support and allow access to additional code. There is a lot to write about BlueStacks and its wide variety of features. 
Let us start with the company itself. The US company, existing in the field for about a decade has made a lot of improvements over time. Most of which by working with leading hardware and app developers in the android world – Qualcomm, AMD, and Samsung to name a few. Everything is on point and well-optimized.
Gaming gets a good amount of optimizations. You can choose between pre-set key controls or map your own from the Game controls window. BlueStacks multi-instance allows running different games from different accounts and the same game from different accounts too. 
With the new BlueStacks App Player 4, the UI is even more refined. The speed, according to the developers, has improved up to 8 times that of the previous version. 
The add-on features like BlueStacks Store, Quests and paid feature like quick support makes it a heaven for developers. What's in for the gamers? There is a usual Google Play store version of BlueStacks + Galaxy store. The total number of Android apps and games alone is said to be 1.5 million. 
Minimum System Requirements: 
OS: Windows 7 and up

CPU: Intel or AMD (with Virtualization Technology)

GPU: Internal or dedicated GPU with up-to-date graphics driver

RAM: 2 Gb

Storage: 5 Gb
BlueStacks App Player 4
Pros
Complete all-around package

Based on Android 7 (Nougat)

Runs HTML5/Flash content

1.5 Million Android Games

0.5 Million Flash/Html5 Games

Run multi-instance

Stream directly on Twitch

Regular updates and proper support
Cons
Requires powerful internals

Displays ads that will be removed from the premium subscription
Verdict:
Anyone who has already used an Android Emulator for PC should have heard the name. Probably used BlueStacks too as it is one of the earliest and best. 
The latest, BlueStacks App Player 4 runs on Android 7. For comparison, almost every android emulator runs on Android 4. Newer the version higher the app support and the more native features. 
Having an Emulator installed on your PC, you might want to play other games than PUBG. The games available on the platform alone total 2 million, which beats any other Emulator out there hands down. You are never going to run out of options. 
The BlueStacks App Player is the most reliable in this list, in my opinion. If you want to play PUBG Mobile on PC and value reliability over anything else, BlueStacks will not disappoint you. Regular updates and feature addition will keep the emulator new forever. 
Though there are only a handful of gaming features, they are key features – multi-instance, Twitch streaming, and key mapping presets. There are no complaints other than the little demanding hardware requirement. 
Prime OS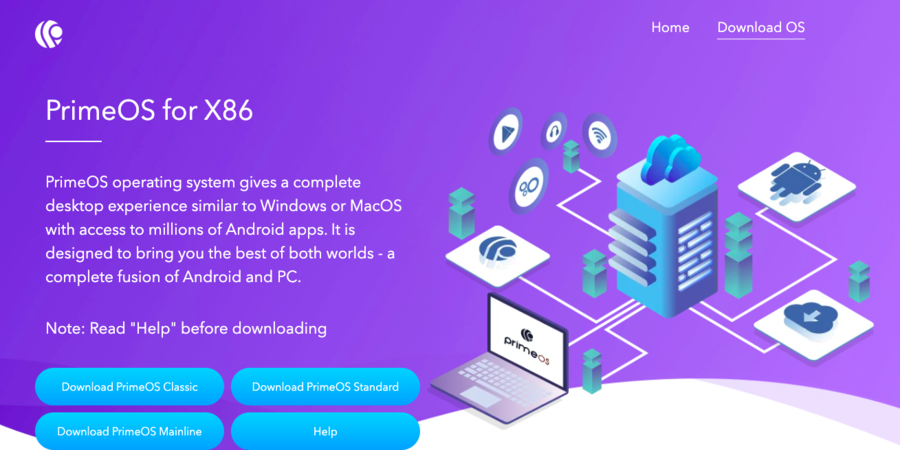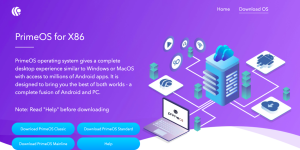 This is not a PC Emulator for PUBG, instead, a full-fledged OS. Yes, you read it right a complete OS based on Android. 
The User Experience is far better than that of any emulator with a start menu,  multiple app windows, etc. The reason why it is ranked 6th in our list of best PUBG Emulators is the effort involved in setting up. Installing an OS is way more hectic and time-consuming than setting up an Emulator. 
Coming back to the features, there is enough on offer and there is a lot of development. Backed by a developing company, you can expect timely updates and new features to keep adding. Who knows, it might even fight the Chrome OS someday. 
Prime OS allows for dual boot and has a dedicated gaming re-mapper to help with controls – DecaPro. Another significant feature to notice is the Gaming zone, which is a game hub. 
For serious gamers willing to invest time in installing the Prime OS, it is going to pay well. Running an Android-based OS directly Vs running an Android virtual machine over Windows/mac is a lot different. Reduced CPU usage and RAM consumption is the biggest benefit of all. 
How to install Prime OS?
If you already have a 64-bit Windows OS, the process is pretty simple. Open the Exe file and choose which drive you want to partition. Now enter the storage capacity and press enter. The system will automatically install and take you to the dual boot screen. That simple is that.
For installing from a USB device, the process is the same as installing a fresh copy of windows. Use third-party apps to make a bootable USB with a Prime OS iso file. For an elaborate guide on installing Prime OS to play PUBG on any PC head on to the official website.
Minimum System Requirements: 
OS: any 64-bit Windows OS if you want dual boot

CPU: Intel or AMD (x86/x86_64)

RAM: 2 Gb

Storage: 2 Gb
Prime OS
Pros
Standalone OS with proper developer support

Runs without crashing

DecaPro key mapping. (popular games including PUBG have key-map pre-sets)

Very less CPU and memory are used for the OS

Multitasking

Regular updates
Cons
Can not run apps that are not part of the Android

Have to go through the OS installation process
Verdict:
An operating system based on Android for PCs to run PUBG natively. That itself is pretty much convincing for most tech nerds to try Prime OS. I too recommend the same, try it. Prime OS is a surprisingly refined operating system, unlike many half-baked Linux-based OS. 
Kudos to the developers for making the installation process as simple as possible. That is where Prime OS differentiates itself from others. Backed by a proper team of developers brings hope for further improvements and bug fixes over time. 
Having Android run directly is going to save processing bandwidth that can be utilized for PUBG. The OS allows multiple apps to be open and run side by side. There is no complaint about the gameplay. 
Nerds looking out to try out something new, just install Prime OS with a double-click on your Windows PC from the download link below. 
Andy Android Emulator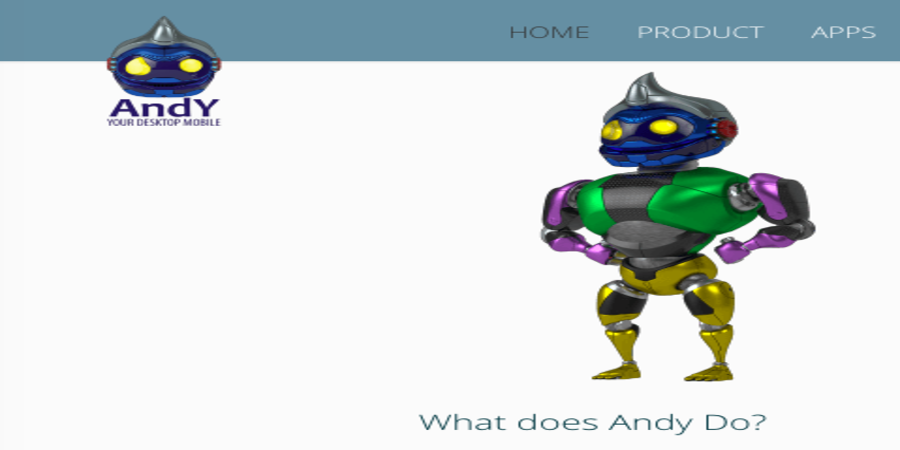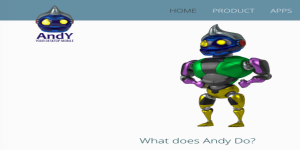 One of its kind, a unique android emulator that bridges the gap between PC and mobile. Do not be mistaken for screen mirroring software. Andy is a regular, feature-rich emulator with mobile integration being its top priority. 
You can play PUBG on a PC with this emulator right from your mobile. Confused, aren't you? Andy, in addition to having a key mapper and joystick support, facilitates to use of your mobile as a controller. 
That's not all between the mobile and PC emulators. You can launch apps, receive push notifications, access file storage, and seamlessly transfer apps. With regular updates, the developers promise new features that enhance usability. 
For those missing the cross-sync between your Android phone and Mac PC, Andy can fix it. Install Andy Emulator on your Mac and sync everything with your smartphone. 
Usually, instant messaging apps like WhatsApp and Viber have issues with the emulator detecting a SIM card. With Andy's optimization, social media apps and IM apps work like a breeze.
Minimum System Requirements: 
OS: Windows 7 sp1 and up, Mac OS 10.8 and up, Ubuntu 14.04 and up

CPU: Dual-core Intel or AMD with Virtualization support

GPU: Any GPU with OpenGL 2.1 support

RAM: 3 Gb

Storage: 10 Gb
Andy Android Emulator
Pros
Well-refined emulator

Keymapping

Use the phone as a controller

Use Xbox/PS controllers

Phone sync for notifications, app launch, storage access, and a lot more

Download any app in the PC browser and install it directly on Andy
Cons
To change Keymapping, you need to purchase an enterprise license. It is not that big a concern as many won't need to change the mapping
Verdict:
Andy looks pretty significant amongst the N number of Emulators for PUBG Mobile on PC. A functionality that is unique and thought out of the box. The list of features that work between Andy Emulator and the Android smartphone is what I am talking about. 
Phone sync is seamless and passes most difficulties that a regular Emulator user faces. For instance, with PUBG installation, you could easily transfer from your android phone to your PC. There is no need for a separate push notification app. Not just that, you can trigger a lot of action from the phone itself. 
Coming to Playing PUBG on Andy, you can use the phone as a controller to play games on the big screen. That itself is a great USP of the emulator. 
For people who hate the hassle and like the coherence amongst their electronics, Andy is a great fit. For people who wish to play PUBG on their office PC, push notifications and sync are your bonus features.  
Remix OS Player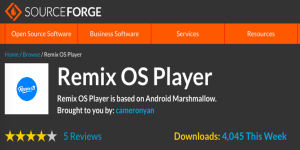 Remix OS Player is an Android Virtual machine that is well-suited for gamers. It is originally a mod of Android that later was turned into an Emulator. The most exciting feature of the Remix OS Player is it runs on Marshmallow (Android 6). About 90% of the emulators today, run on Kitkat – 4.4 or lollipop. 
Remix OS Player has a limited set of features. Yet it is good at what it does. On the gaming front, the gaming toolkit allows for tweaking deeply like no other emulator. That does not mean you can run this on low-end PCs. The minimum requirements are, in fact, pretty high. 
The Jide, a Chinese entity is the developer of the Remix OS Player. Remix OS is originally a mod-ed version of android that looks like Mac OS that they use on Chinese tablets and laptops. Hence do not expect high reliability and regular updates. Right now, it is available for Windows PCs running on Intel chipset with Virtualization tech only. 
Minimum System Requirements: 
OS: Windows 7(64 bit) and up

CPU: Intel Core i3 and above (virtualization Technology)

RAM: 4 Gb

Storage: 8 Gb
Remix OS Player
Pros
Based on Marshmellow

UI looks good

Gaming toolkit

Keymapping

Run multiple instances
Cons
Not available for Mac and AMD chipsets

No official support

High system requirements
Verdict:
Emulators are abundant and only notable ones have got into our top 10 PUBG Emulators list. The reason why Remix OS Player made it, is due to fact that it is Android 6-based. You get all the features on Marshmallow and better support for apps and games. 
The benefit of Android Marshmallow is limited to Windows PC running on Intel chipsets only. Mac OS and AMD chipsets are not supported as of now. The developer support seems to be lacking. There is a Reddit community you can ask for support, in case of issues. 
The gaming toolkit has enough options to toggle around and get the best PUBG Mobile framerates on your PC. Do note, the system requirements are high. The recommended config is Core i5 with 8 GB of RAM. 
The least support, and absence of special features are the trade-offs of getting a Marshmallow emulator for PUBG. 
LD Player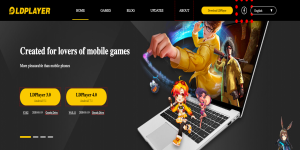 When it comes to running PUBG Mobile for PC, LD Player is no slouch. It performs well and offers a stable and smooth experience. LD Player is designed to focus on games and nothing else. 
Gaming being the highest priority of this emulator, there is a provision to run multiple instances smoothly without process kill. Other than that, there is the usual set of features to map touch controls to the mouse and keyboard. 
The compatibility of PUBG or whatever high-end game promises reliability. Designed specifically for mid-spec PCs, you would want to tweak the settings if you want to see the complete glory of PUBG graphics. 
Additionally, you can adjust the frame rate, graphics levels, and resolution. There are a few key maps presets to play around with. 
Minimum System Requirements: 
OS: Windows XP sp3 and up

CPU: Intel or AMD (x86 or x86_64)

GPU: Graphics driver with Open GL 2.0 or DirectX 11

RAM: 2 Gb

Storage: 2 Gb
LD Player PC Emulator
Pros
Gaming centric Emulator

Optimized for Mid-spec devices

Runs multiplayer and multi-instances

Game optimization settings
Cons
Verdict:
LD Player is a game-centric Android Emulator for PC. As simple as that. Being reliable for PUBG is the reason why it is on the list. 
It provides granular control over the memory and CPU allotment which comes in handy for better gaming and running multi-instances. It seems to work well even with mid-range hardware. There is no other fancy feature to boast about LD Player. It does what it does best – gaming.
Any gamers having the urge to play PUBG, without any bells and whistles, will enjoy LD Player.
There is no reason this should be the first player you try. There are a lot of better ones listed above. If all of the above PUBG emulators fail for some reason, give the LD player a shot. Not that LD player is bad, it is just less on features. 
KO Player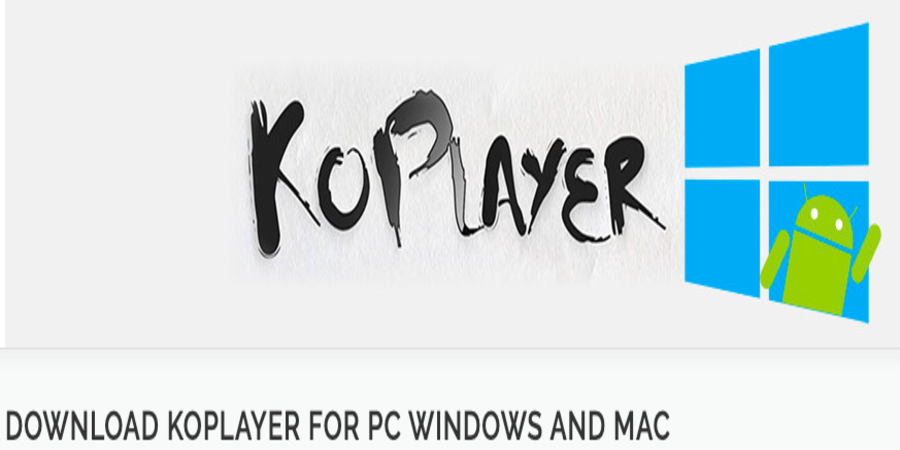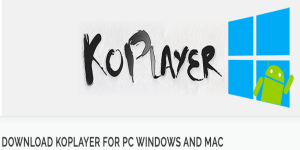 Another Emulator with the least significance to itself. Runs on both Mac and Windows. KO Player has gaming-ready features like key mapping and game optimization built-in. 
The KO Player is in no way bad or featureless. The other good ones on the list make KO Player look so. 
There does not seem to be any legit developer or continuous support for the KO player as of now. 
Minimum System Requirements: 
OS: Windows 7 and up

CPU: Dual-Core Intel or AMD 

GPU: any GPU with OpenGL 2.1

RAM: 2 Gb

Storage: 10 Gb
KO Player PC Emulator
Pros
Simple and minimal emulator

Keymapping

Game optimization
Cons
Lacks support and updates
Verdict:
Simple and minimal emulator for PUBG gaming on PC. KO Player is a PUBG emulator that does not require high-end hardware to run smoothly, both on Mac and Windows. 
PUBG enthusiasts willing to spend a bit of extra time on a PC can have a look at it.  
Summing up and final thoughts
I know this is quite a big one. But I don't wanna miss out even on the tiniest details. Because the devil is in the details and that is what matters when ranking 10 PC Emulators for PUBG Mobile for Windows PC and Mac. For the love of PUBG and the convenience of the PC, I hope this is worth the read. 
Also, note that the ranking is totally based on my preferences. Feel free to try any of the above Android Emulators for PC that has made their way to this listicle.
Comments are welcome and I will try to reply to each one of you. Any changes or inaccuracies in the information provided can also be provided in the comments. Feel free to like our Facebook page to get the latest updates and much more.