Are you facing with System Service Exception of Blue Screen of Death (BSOD) error? You are in the right place, here we will discuss the 0x0000003B error and solutions in detail. Most of the times, you will face this error after installing new hardware or software.
It may appear during the process of software installation while Microsoft Corporation-related software is running. You may experience the problem during windows startup or shutdown, and while loading a Windows Driver. Just keep an eye when the error occurs is one important piece of information for troubleshooting the error. We will look into solutions for
What does System_Service_Exception (0x0000003B) Error mean?
System Service Exception Code is one of the Windows error. Usually, it is very annoying because your system will suddenly restart due to this error which results in the unsaved data. Apart from this, there are some other BSOD errors such as DPC Watchdog Violation, Bad Pool Header and System Thread Exception Not Handled.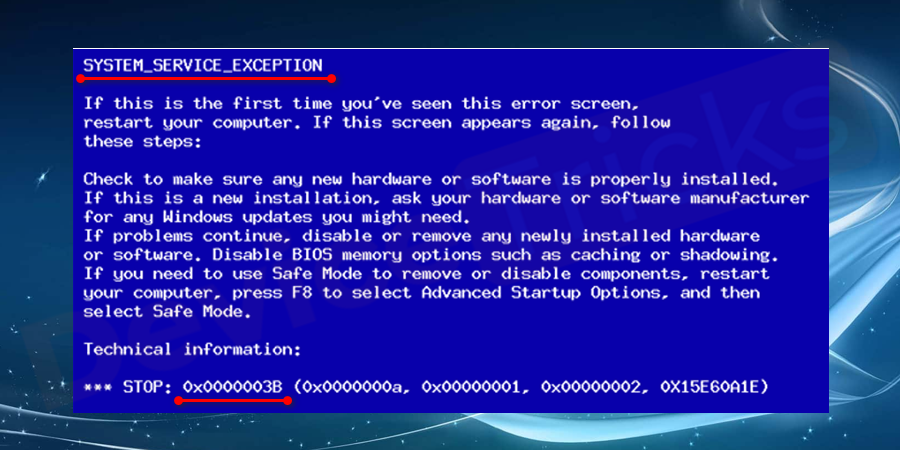 You will face the following symptoms when your system comes up with the system_service_exception or 0x0000003B error.
Crashes your active program window and appears system_service_exception error.

STOP ERROR 0x0000003B: SYSTEM_SERVICE_EXCEPTION will display on the screen.

A problem has been detected and Windows has been shut down to prevent damage to your computer.

Your computer crashes with error 0x0000003B while running the same program.

Windows runs slowly and responds slowly to your mouse and keyboard inputs.

Your computer will freeze for a few seconds frequently.
Generally, this error occurs in Windows 10 but it can be found in Windows 7 and Windows 8, 8.1 also.
Why System_Service_Exception (0x0000003B) Error occurs?
SYSTEM_SERVICE_EXCEPTION BSOD error may be caused by various software, hardware, firmware or driver issues. To know in detail about the error, to take care of the system preventive steps without causing an error or to understand factors that are causing the error.
Corruption in Windows registry due to the recent installing or uninstalling of software.

Error OX3B blue screen will occur due to a damaged hard disk.

SYSTEM_SERVICE_EXCEPTION error due to RAM memory corruption.

Driver conflict after installing new hardware.

The damaged or removed system files after you have installed software or drivers related to the Windows operating system.

Corrupted Windows system files or Windows operating system related programs due to virus or malware infection.

The very common reason for Windows system_service_exception blue screen occurs due to incorrectly configured, old or corrupted device drivers.
Operating Systems having System_Service_Exception Error
The SYSTEM_SERVICE_EXCEPTION (0x0000003B) error message can occur in the following Microsoft Windows operating system.
Windows 10

In Windows 7

Windows 8

Windows 8.1
How to fix System Service Exception (0x0000003B) Error?
The possible solutions for correcting errors are explained in detail. Just go through all the solutions, any one of them may fix the SYSTEM SERVICE EXCEPTION for all Windows Operating Systems.
Using System File Checker
System file checker is nothing but an SFC scan to run in the command prompt. This file checker is a very useful tool included in Windows operating systems that allows you to analyze and restore damaged files on your computer.
Steps to run file checker in your computer
Click the start button on the desktop screen and type command in the search bar.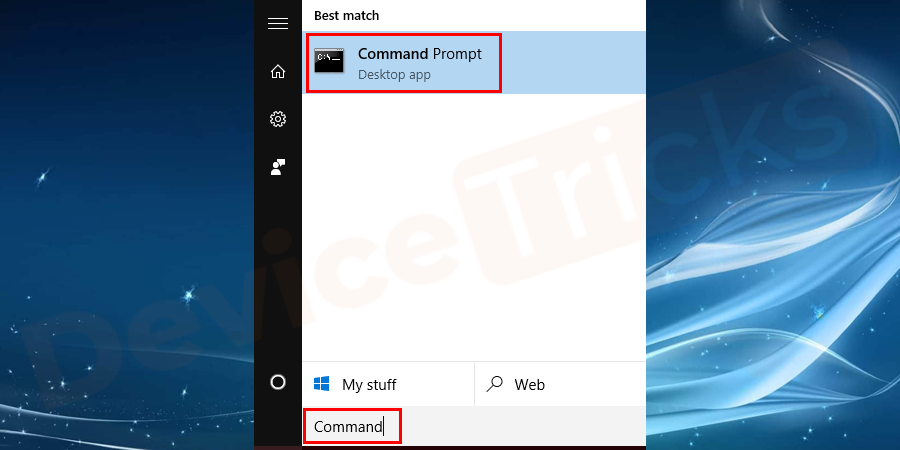 Don't press the enter button. Hold down the ctrl + shift button and press the enter button on the keyboard. Click on the yes button on a dialogue box prompted for permission.
A new window opens with a black box having a flashing cursor.
Start typing sfc/scannow and press the enter button.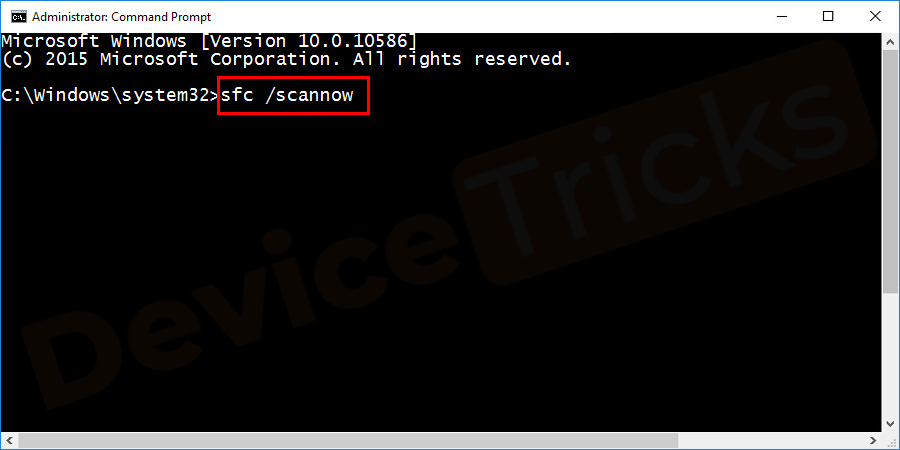 The system file checker begins to analyze error OX3B and other problems in your system files. It takes several minutes, so please be patient until the scan completes.
Now follow the on-screen commands to fix the errors.
Update Device Drivers 
Your corrupted or mismatched drivers will play a major role in system service exception error. So you should always make sure that the drivers are up to date. The error "igdkmd64 sys" is related to damaged or obsolete device drivers. You can manually update your computer drivers with the below process. Mostly focus on graphics, video, Intel, and AMD drivers.
Go to the start button and type device manager in the search box. Select the first option in the list.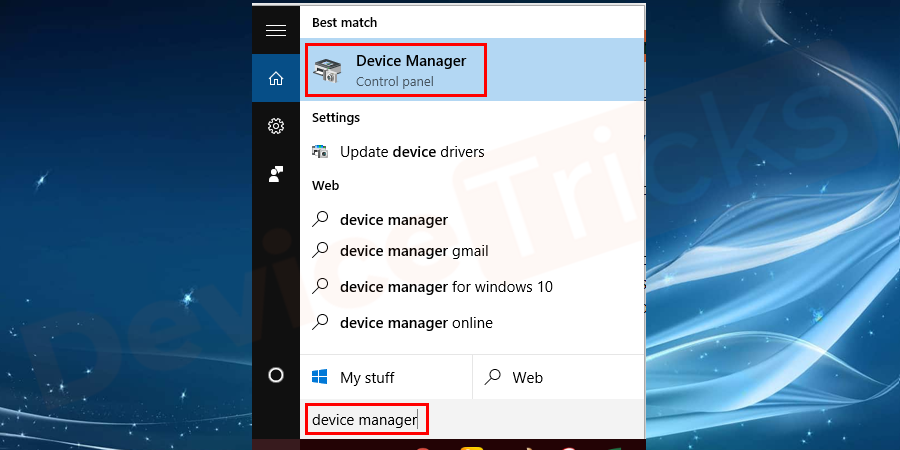 Your system will open a device manager window. Expand each category to find any yellow warning symbol present on the device image.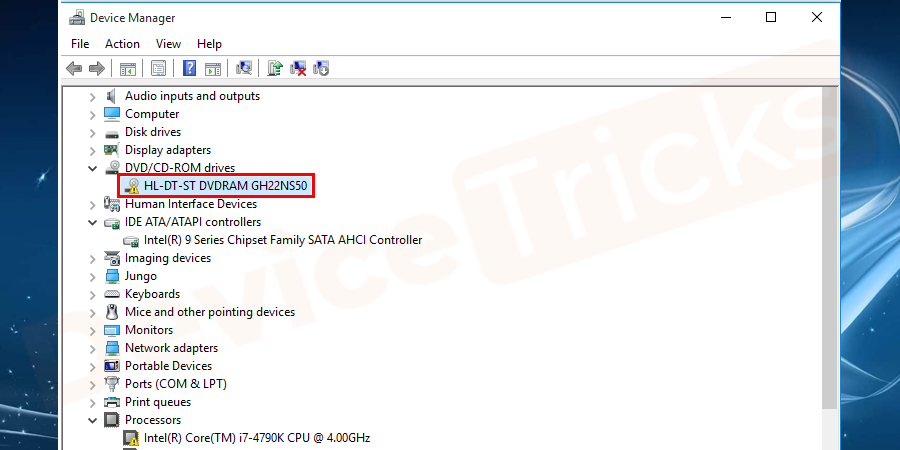 If you find any yellow warning symbol, go on to the device name select it and right-click on it. From the drop-down options, you can update driver software click on it. Follow this step for all the yellow mark warning symbol drivers.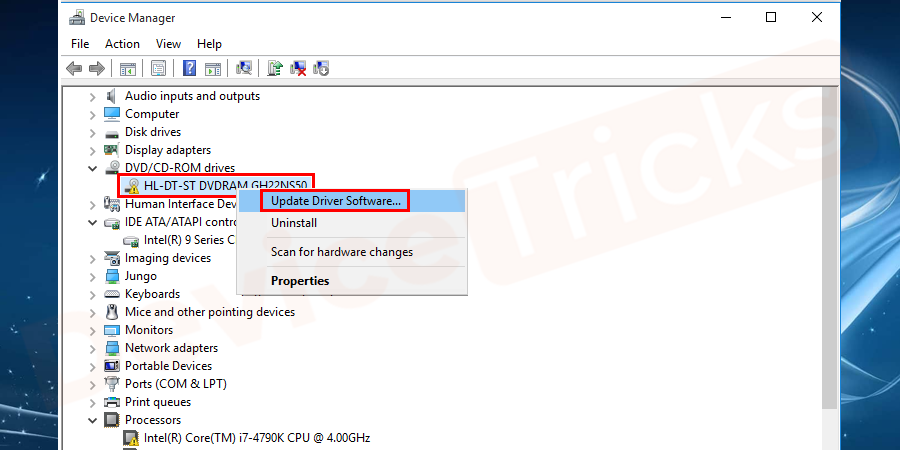 After completion of updating, close all the opened windows and restart your computer.
** Hopefully this solution may fix the error, if not fixed continue with the other solutions.
Delete Unwanted Files
After long-term use of your system accumulates with unwanted files because of web browsing and computer use. If you don't clear these unwanted files regularly. Your system will work slowly and bug check 0X0000003B error will occur. Because of file conflicts or due to overloaded drive.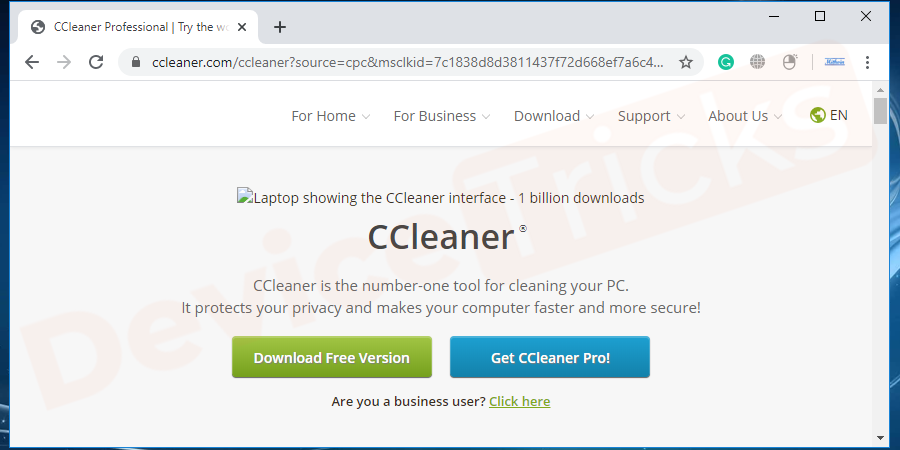 Deleting temporary files will free up your disk space, fixes error 03XB and also speeds up your PC performance. You can download any third-party software like CCleaner by searching on the web browser. It helps to clean unwanted files from your system.
Diagnose Windows Memory
If you have made any changes to your system recently like upgrading memory etc. Then you might have to run the built-in Windows tool called Windows Memory Diagnostic. It helps to check your system for memory problems and see whether the problem is fixed. The memory test will take around 20 minutes and more so remember that before you run. Before starting this run makes sure you have saved all your work and close all of the browsers.
On the desktop screen click Windows logo key and type Windows memory in the search box. From the list select Windows Memory Diagnostic option.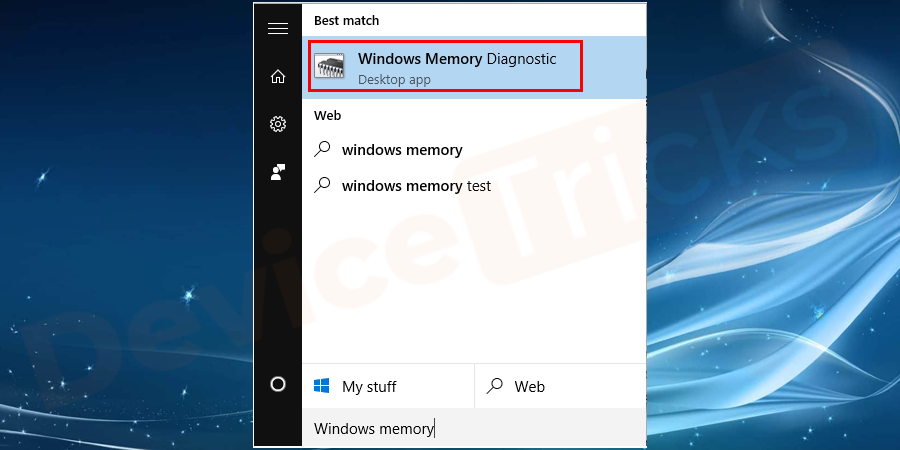 A pop – up window opens and clicks on "restart now and check for problems (recommended)" option.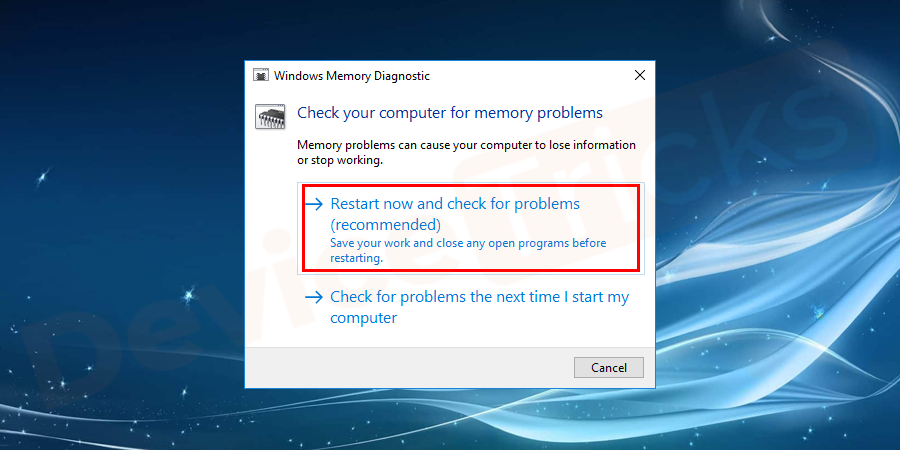 Wait until your system restarts that happens only when your system memory test finishes.
** If you get a report of memory errors then follow the on-screen instructions to troubleshoot the error.
** If you get no memory errors detected on your PC then you don't have failing / failed memory on your RAM.
Continue to the other solutions to fix the error.
Repair Registry Entries
Repairing registry entries manually is not recommended unless you are a PC service professional. If you make any mistake while editing the registry, your PC stops functioning and creating irreversible damage to your operating system.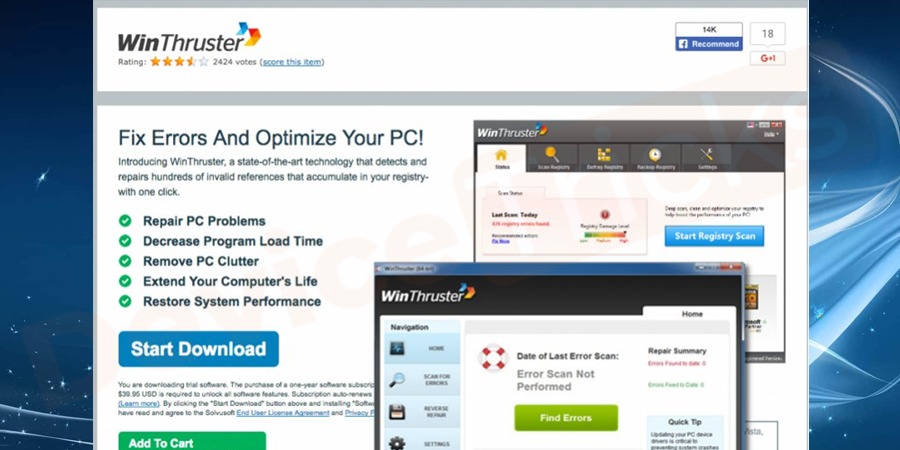 You have to go with a trusted registry cleaner available for download like WinThruster. It will scan and repair error system service exception related to the registry problem. This software helps to find invalid registry entries, missing file references, and broken links. A backup is automatically created before each scan as you can undo changes in a single click. It protects the PC from damage and also improves system speed and performance.
Disk Cleanup
Your PC will accumulate with junk files from web surfing and due to computer use. If the junk is not cleaned occasionally it will cause the Windows operating system to respond slowly and cause an error. Cleaning your PC temporary files with disk cleanup will solve the error and speeds up your system performance.
How to run disk cleanup (cleanmgr) in your system is explained in detail.
Tap on the start button on the screen and type the command in the search space and don't press enter.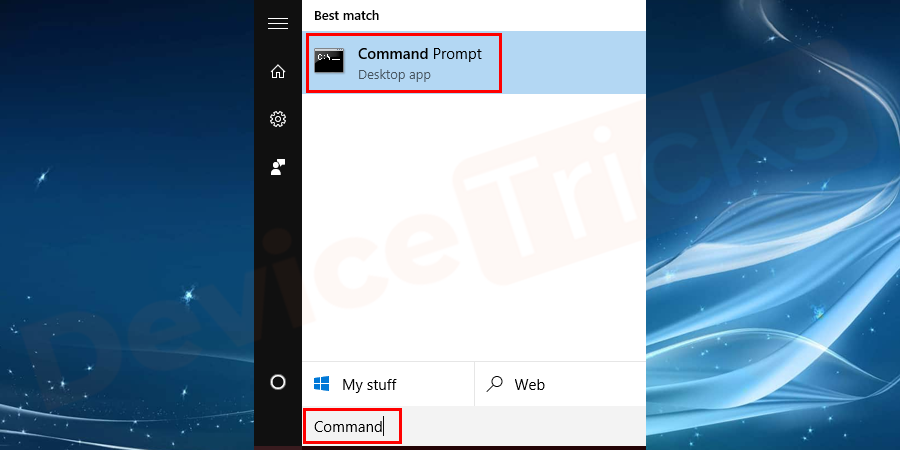 Hold ctrl + shift and press enter on your keyboard. Your system prompts the permission dialogue box. Click on the Yes button. After that, the black window of command prompt opens with a blinking cursor.
Here type cleanmgr and hit the enter button.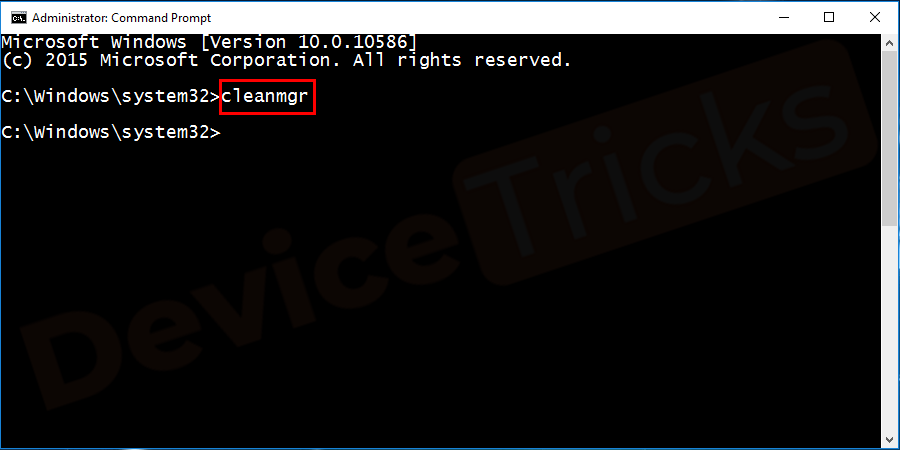 Now disk cleanup will begin to calculate how much-occupied disk space you can reclaim.

The disk cleanup dialogue box will open with series of checkboxes. You can select which to clean and which do not.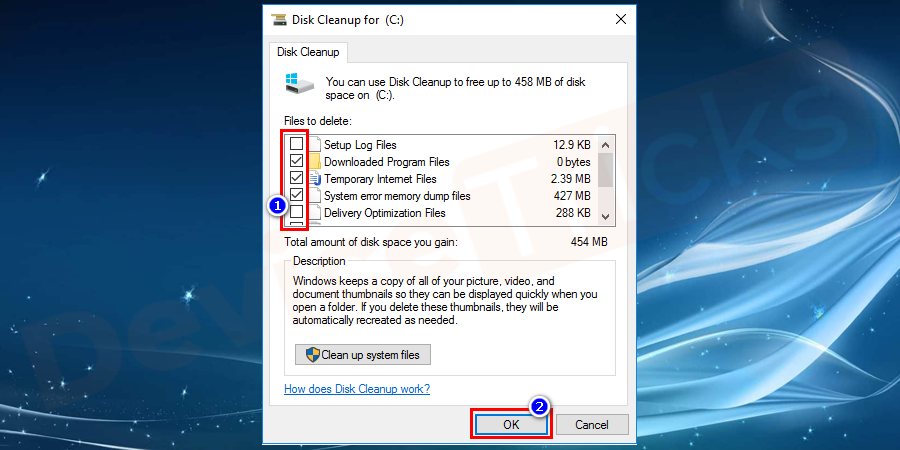 Most of the times temporary files will occupy more disk space. So be sure to uptick temporary files box.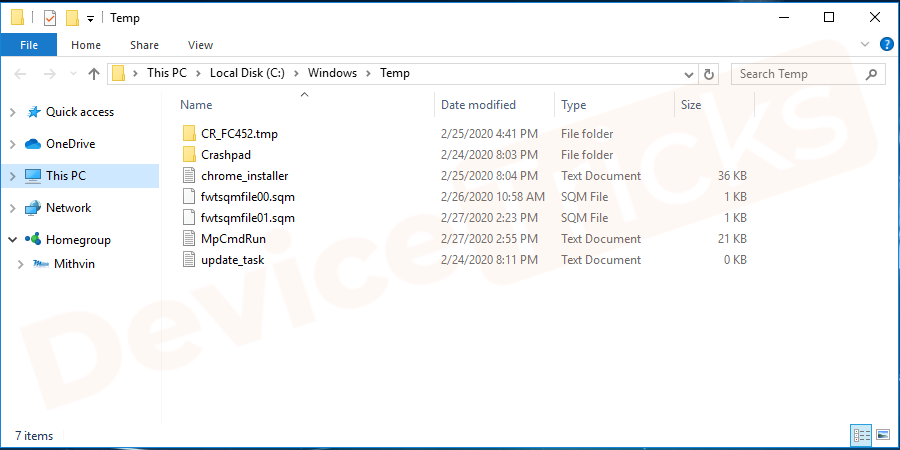 Check the boxes which to clean and click on the OK button.

Finally, your system disk cleanup is successfully completed and check whether the error is fixed. If you find the same then go with the other solution as the error is not because of disk storage.
Check Disk Errors
Disk check is the Windows inbuilt tool that scans your hard disk and external drives errors. It helps to fix all those errors within no time.
Go to the computer on the screen or go to the start button and type the computer. Select the computer from the list.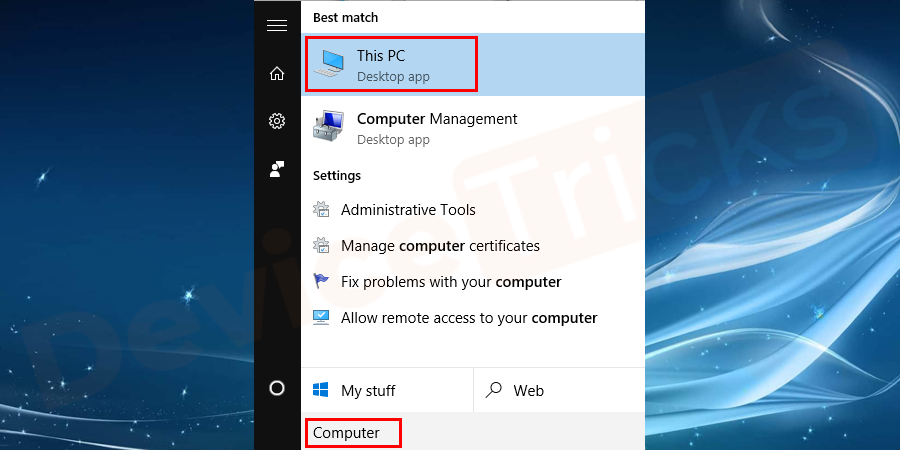 Now, a new window opens select on the local disk (C 🙂 and right-click on it. And from the drop-down list select properties.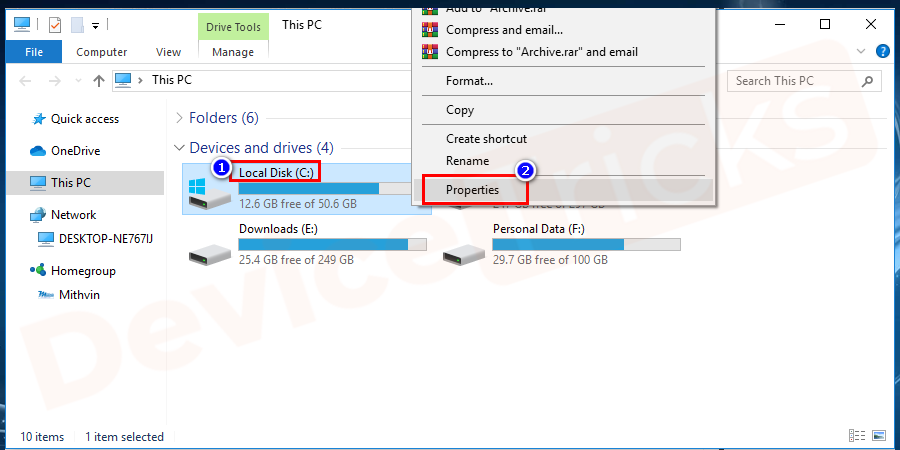 The new window of properties pops–up, go to Tools option from the menu bar. Under the Error-checking category, click on the check option as shown in the figure.
Now proceed with the on-screen instructions. However, if you are already updated, it will show a message as shown below.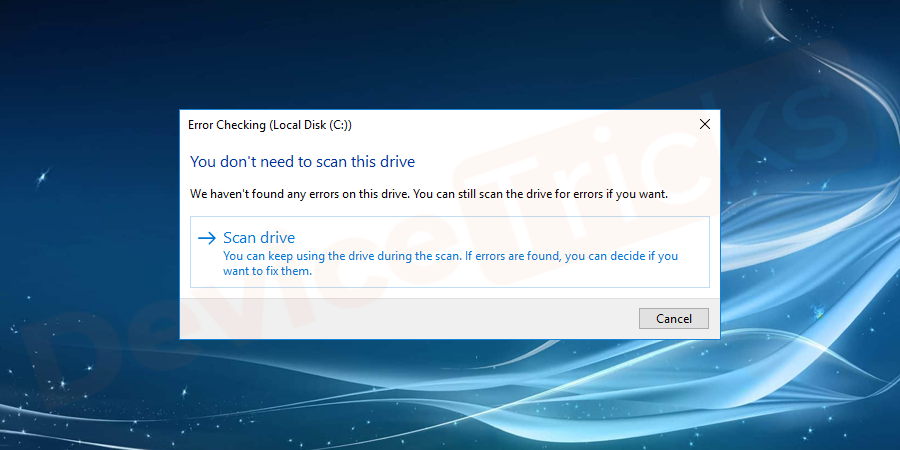 After completion of fixing errors, restart your computer to check whether SYSTEM SERVICE EXCEPTION error is fixed or not. If not fixed then the problem is not with disk error try other solutions.
Run chkdsk using the Command Prompt
The system service exception usually occurs due to excessive paged pool usage. It will also occur due to user-mode graphics drivers crossing over and passing bad sector data.
Open the command prompt and run chkdsk /f /r on your drive to run check disk. On your hard disk, this process will identify, repair, and fix bad sectors if any found on your hard disk drive.
Following are the steps to resolve the error due to run check disk
Go to start button, search for command prompt, right-click on it, and select run as administrator option.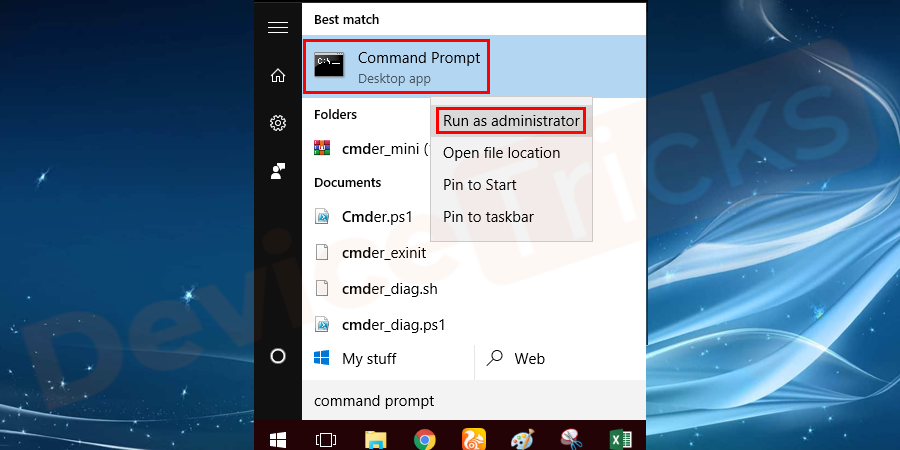 In the opened window, type chkdsk /f /r and click on the enter button.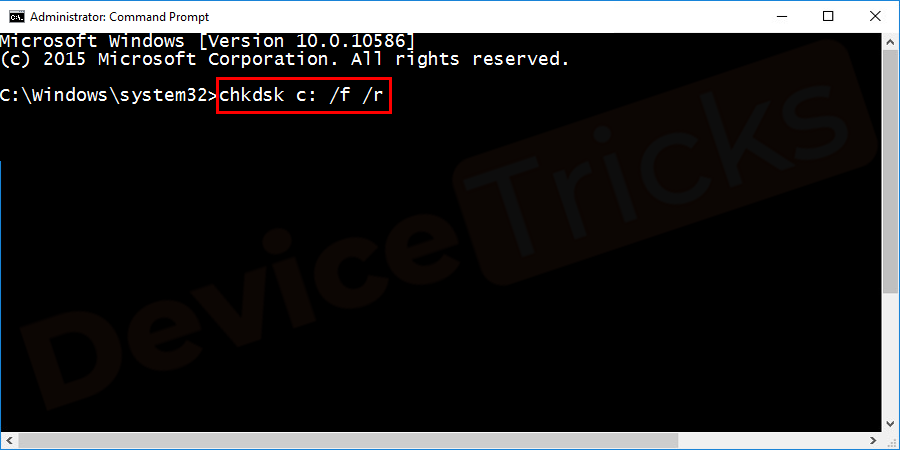 On the screen, you will get a set of information on the window. You have to type Y at the blinking cursor on the screen. This makes the schedule for disk check next time while starting your system. You will get a set of information as shown in the figure and will do disk check next time restart of your PC.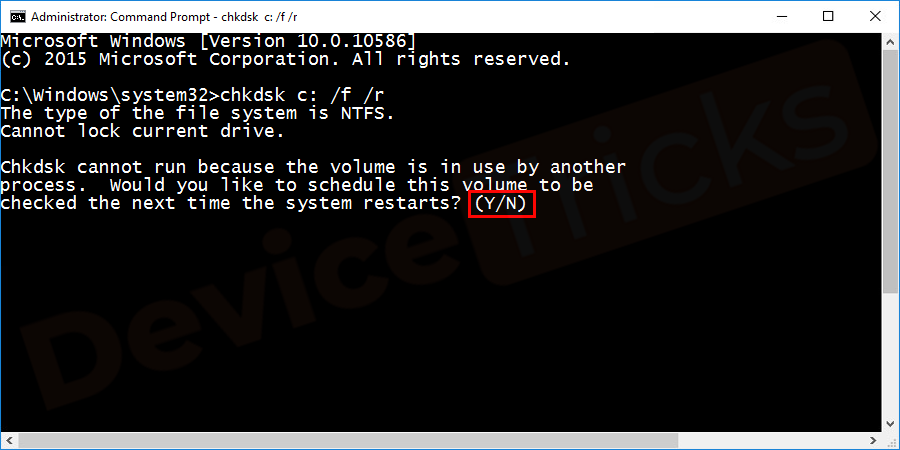 Type Y click enter button.
Restart your system to process disk check or you can do it later. After disk check see whether the problem is resolved or not.
Disable Antivirus Software
Sometimes antivirus software is the issue creator and to check it disable it. After disabling restart your computer, if you stop receiving the error antivirus software is the issue.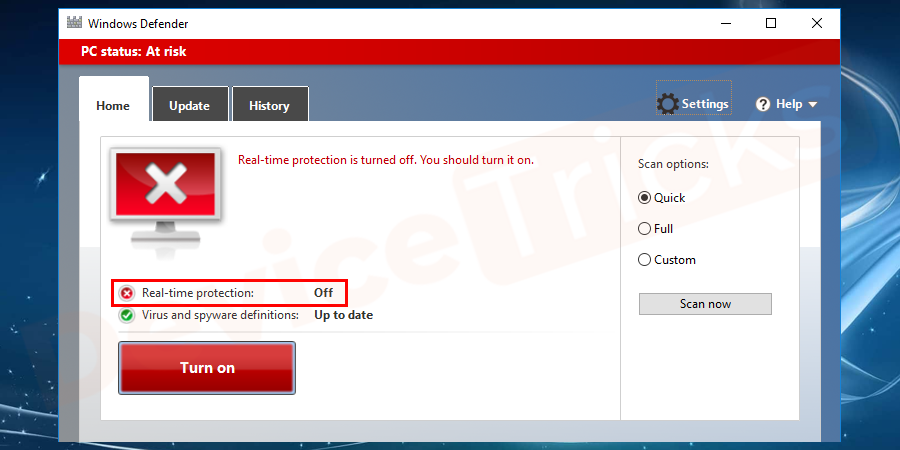 To fix this you have to update your antivirus software to the latest version. If you are still facing error after updating software and enabling it then you have to change it to fix the issue permanently. You try to use some other antivirus software or try to use windows defender until getting a new one.
Troubleshooter
If you are using Windows 10 creators update (or newer), you can use Microsoft's built-in troubleshooting tool. This tool is simply known as the troubleshooter, just like sfc/scannow this also deals with various system issues. This tool fixes BSOD errors like SYSTEM_SERVICE_EXCEPTION in Windows 10.
Go to the Windows icon present on the left corner of the screen. And search for settings in the box or

select the settings from the list.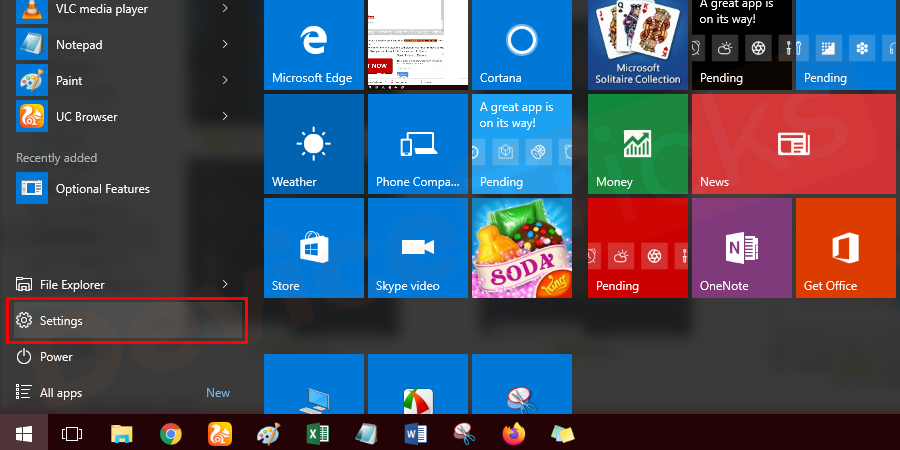 Go to Update & Security option.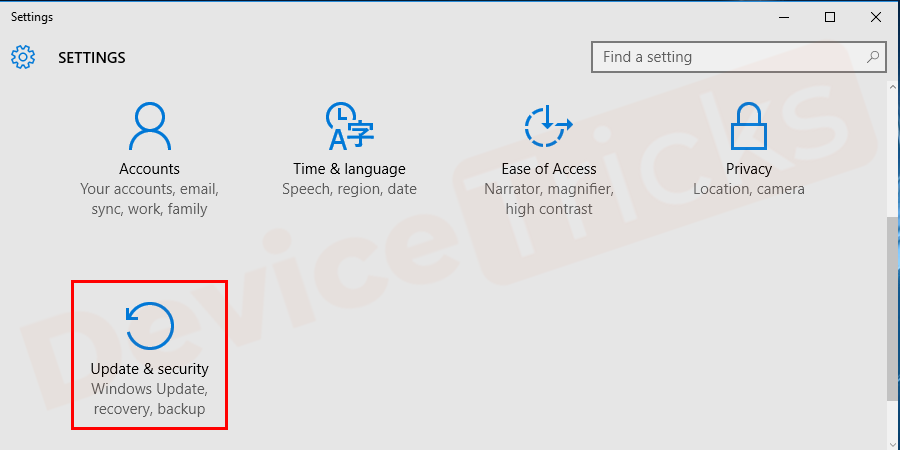 On the next window, tap on the troubleshoot option.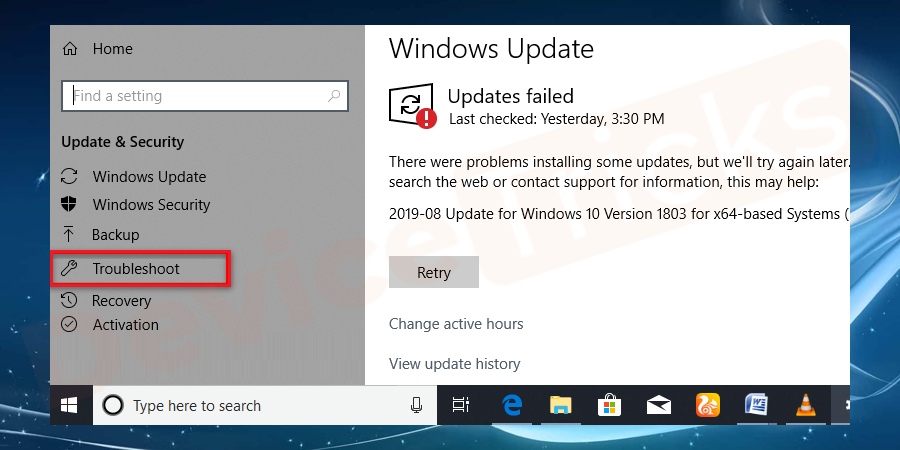 Find BSOD (Blue Screen of Death) and click on run the troubleshooter option.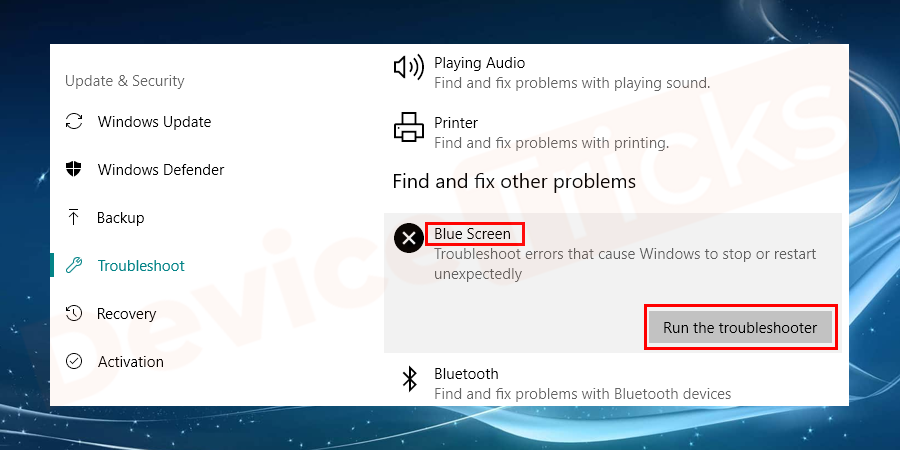 Next, follow your system screen instructions.
Finally, restart your computer.
NOTE: Hope this helps to fix the error completely in your Windows 10 operating system.
Conclusion
Hope this article helps to fix system_service_exception error in Windows. Do let us know which method worked for you. Wanna some more DeviceTricks? Stay tuned to this space for such tutorials and guides. If you got any doubt or struck up anywhere, comment us we will get back to you soon with the solution.
If you feel this article helpful please like, share, and follow our Facebook page.