The days of lugging a heavy camera bag around are now over. Thanks to the rise of smartphones, we no longer need to carry large devices just to take a picture. What's more, these devices have photo-taking capabilities that are beyond our expectations. Apart from these facilities, there are some best quality photo editing tools for smartphones to be used precisely nowadays.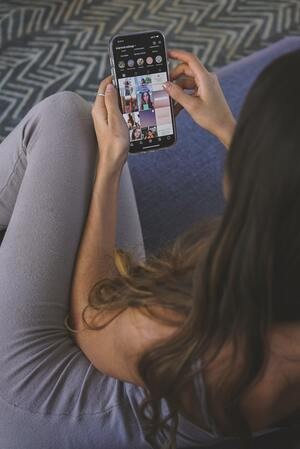 That being said, taking great photos is all about having the right tools. Just look at Instagram and its photo filters – they're just a few taps away from granting you that perfect picture. Of course, there are many photo editing tools on the market today.
However, not all of them are created equal – some only offer basic functions while others excel in specific areas but lack in others. We have discussed the best video editing software for Windows and Mac in our previous article and today in this article, we'll explore the best photo editing tools for smartphones so you can snap better photos as well as retouch them without paying an arm and a leg for Photoshop or any other expensive software.
What is a Photo Editing Tool?
The main goal of a photo editing tool is to provide users with a set of tools needed for editing photos. While some are primarily intended for retouching, others are general tools available to edit all kinds of files. The best photo editing tools have unique features that make them stand out in the crowd.
Top 6 Photo Editing Tools For Smartphones To Use in 2023
Adobe Photoshop
Adobe Photoshop is the most widely used photo editing tool in the world. It has an in-depth feature set, making it the go-to app for professionals. However, Photoshop is only available on a few high-end devices like the MacBook Pro and the Surface Studio.
On the other hand, some photo editing tools are designed for the average smartphone user. These tools simplify the process of creating a photo and provide basic editing options that are mainly intended for making minor tweaks to the image.
Vista Create
Another fantastic and multi-featured tool is Vista Create. It's a free design platform that includes thousands of templates and editing options that allow you to customize your designs. With the help of this tool, you can easily remove backgrounds, and use the library of tons, of illustrations, stickers, etc.
There's also a rich hair color palette that can be used to adjust your photos and create fantastic designs. These filters, which are especially popular on social media, are just a tap away.
Photoshop
While some smartphones come with basic photo editing tools, the majority are designed for professionals. In the past, these tools were only available to computer users. However, with the advent of cloud computing, the demand for photo editing tools grew. This demand compelled several vendors to enter the market with affordable software.
The most prominent of these vendors is Adobe, which offers Photoshop Express for mobile. It has all the functionality you'd expect from Photoshop with a few notable exceptions. For example, Photoshop Express lets you edit photos and videos, create collages, and even edit text.
However, it can't be used to create complex designs or artistic images. If you're looking for a tool that's best for minor adjustments to your photos, Photoshop Express is a great option. However, if you want professional-level photo editing, you'll need to look elsewhere.
Lightroom
Lightroom is an iOS photo editing tool developed by Apple. It is available for both iPhone and iPad users and has several unique features that make it stand out from the crowd. One such feature is the "story" feature. By using this, you can create a photo book with all the photos in your library.
You can also add captions, edit the layout, and even share the book on social media. Lightroom also lets you import photos from your camera or file system. You can then organize and edit the images. Another unique feature of this tool is its automatic editing feature.
By using this, you can import a photo and the app will automatically create a series of edits that make your image look better. The app also allows you to create presets so you can import and edit a range of photos with a single preset.
Adobe Camera Adjustments
Adobe's Camera adjustments let you create a range of effects on photos. You can apply different effects like "color balance," "sharpness," "color saturation," or "contrast." The app also lets you take advantage of Adobe's photo editing tools like "visualize," "sharpen," "color picker," and many more.
You can even use the app to create GIF animations. If you want a basic photo editing app, Adobe's Camera adjustments are a good option. It has a simple, easy-to-use interface and all the effects you need for basic edits.
Google Photos
Google's Photo editing app is a great tool for creating simple edits to your photos. It lets you create stylized images, remove people from your photos, and more. You can also use it to create collages and share them on social media. Google Photo has a simple, intuitive interface that's easy to use.
Moreover, you can create templates for common edits like removing people from your photos. It also has a range of attractive themes and effects to spice up your edits. If you're looking for a basic photo editing app, Google's Photo is a great option.
Conclusion: Photo Editing Tools For Smartphones
Choosing the best photo editing tool for your smartphone is a challenge. These tools all have their advantages and disadvantages, and it can be difficult to choose the best one for you. However, we hope that this review will surely help you make the right choice!
Please write to us in the comment section about which tool you like the most. Wanna some more DeviceTricks? Stay tuned to this space for more updates and tutorials.
If you feel this article is helpful please like, share and follow our Facebook page or keep visiting our website.