If you are a gamer, then you might have heard of World of Warcraft. There is a clause that makes enjoying the world of warcraft a bit difficult, and that's the wow error 132 fatal exception. In this error World of Warcraft crashes with an error message displaying on your screen ERROR #132 (0x85100084) Fatal Exception.
Don't panic! we have discussed below, the meaning and solutions of the world of warcraft error 132.
What is Fatal Exception World of Warcraft error 132 (0x85100084)?
World of Warcraft game is a multiplayer online game and one of the most fascinating and entertaining games you can come across on the internet. It is designed by Blizzard Entertainment. One of the reasons it's widely accepted is the graphic and soundtrack to complement the superfine graphic quality. Another thing that sets it aside from the rest is the way the obstacles and stages are created which makes the game daunting and at the same time amusing.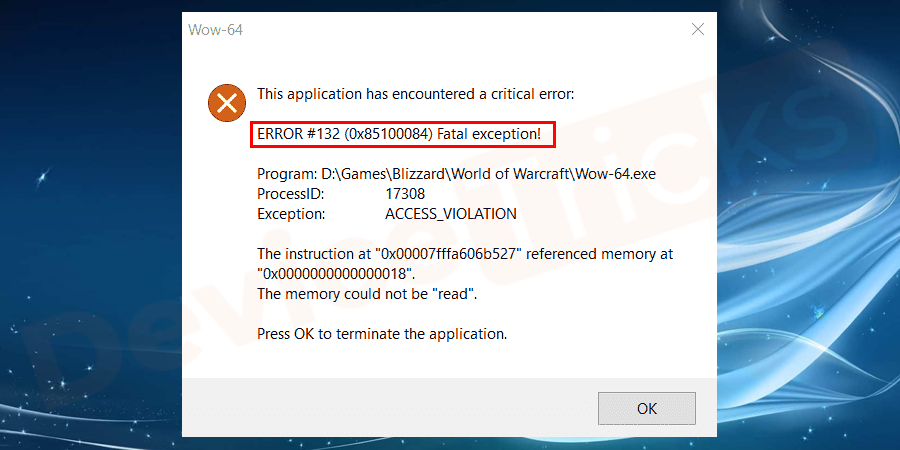 Error 132 (0x85100084) is the most frustrating error you can come across a world of warcraft player. It's an error that causes total obstruction to your enjoyment of the world of warcraft game. When error 132 wow appears on your screen, one thing is the certain-your game just get crashed and you need to start looking for the ways to fix it.
Why World of Warcraft error 132 Fatal Exception occurs?
World Of Warcraft Error 132 affects all Windows versions and it's predominant for those who just installed new updates in their PC or upgraded to Windows 10. Alike all other errors there can be various reasons behind this issue however I have listed some common reasons behind this issue:
Outdated or Corrupted Graphics Card Driver
Missing System Files
Virus or Malware infection
How to Fix WoW error 132 fatal exception (0x85100084)?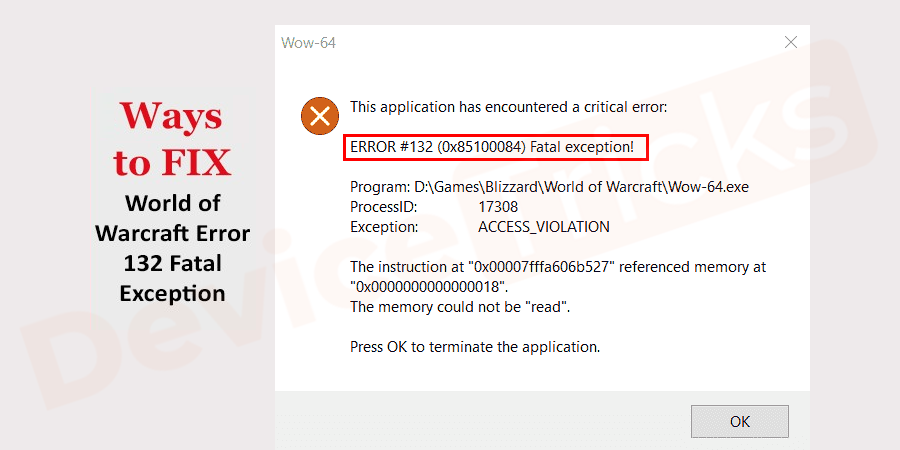 Sometimes your world of warcraft error does not require major technical repair, you just need to restart your PC, relaunch your world of warcraft game. If it fixes, lucky you, if it doesn't work, try other methods from the below list.
Installing Latest Patch
The game developers update a new patch every time to improve gaming experience and make it better. Problems like ERROR 132 arises when you are running an outdated patch on your PC which can also make the game lag.to keep up with the latest patch. Check the official website of the game application to see if there are the latest updates available and you have not installed yet. Follow the steps to keep your wow games updated:
Launch the blizzard battle.net app on your PC.
At the left-hand corner of the app, find and click on the world of warcraft app slide.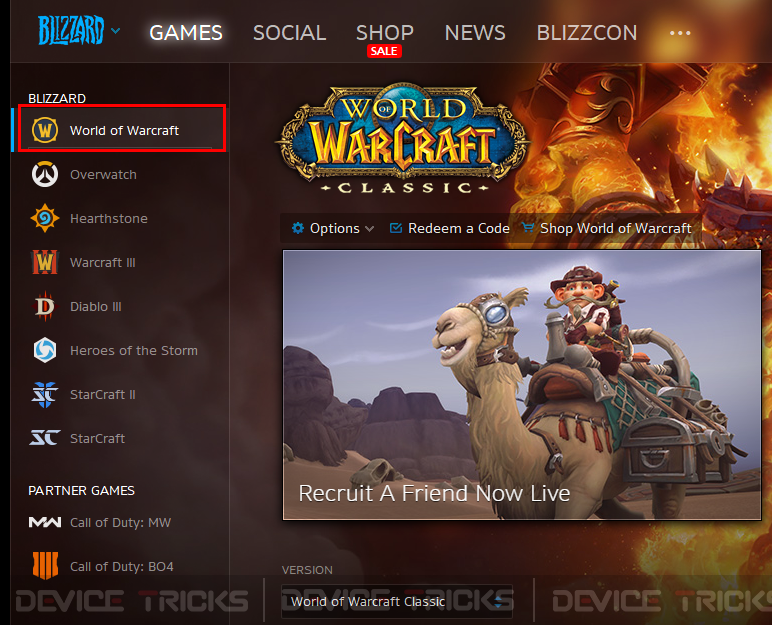 Double click the option buttons under the title.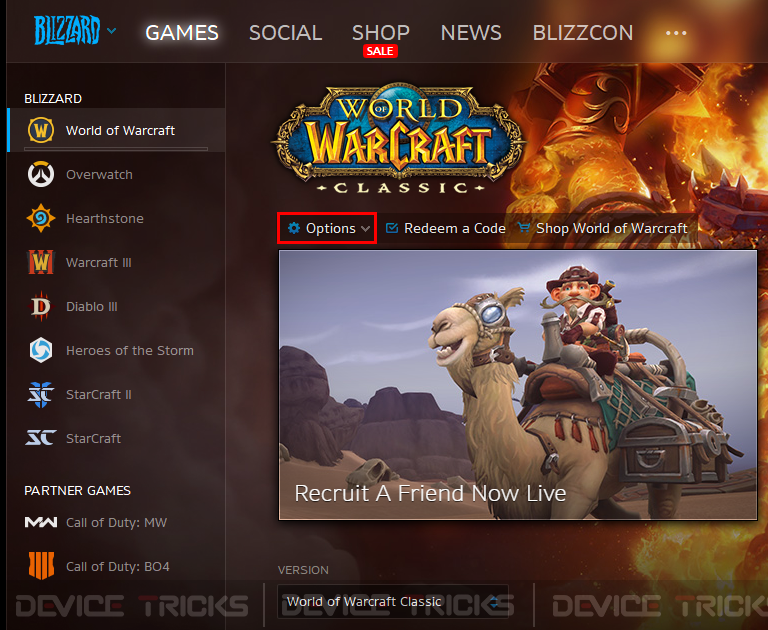 Tap on the patch for any pending updates.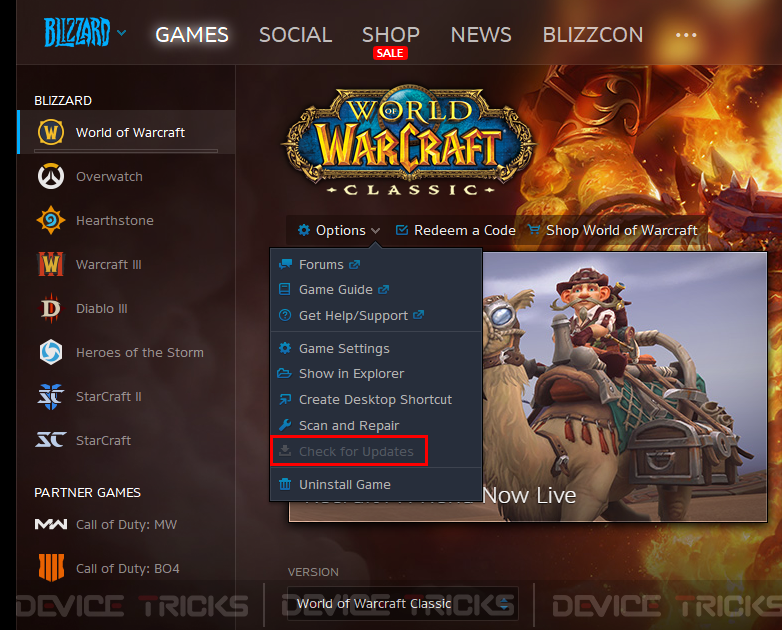 If you see any latest updates, click on the update button to download and install it.
When your installation is complete, launch the game.
If you are encountering WOW Error 132 problem, follow this above-given method and start enjoying your game again. If this does not solve your problem, try the other method!
Disable Xbox Game DVR
In Windows 10 the Xbox applications Game DVR option is enabled by default. We all know that Xbox Game DVR is a useful tool, however, it is also a nuisance to some users as it has the tendency to mess around with video game titles on PC. The Xbox Game DVR is a common cause of WoW error 132. To get rid of this error you need to disable Xbox DVR. To do so follow these steps: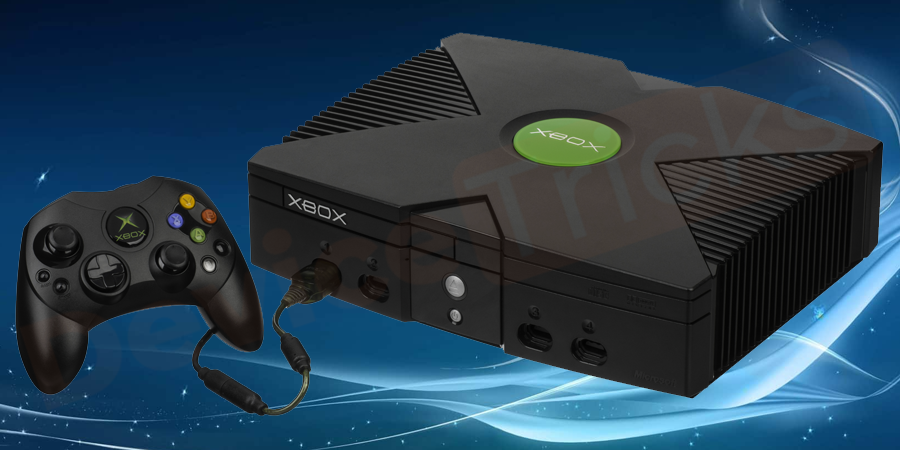 Windows will automatically sign you into the Xbox app otherwise sign in manually.
Click on the Settings icon.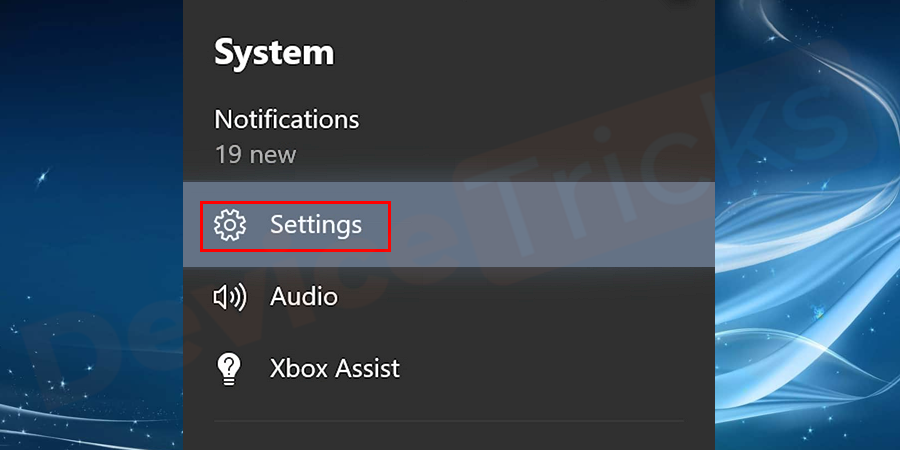 Navigate to the Game DVR tab.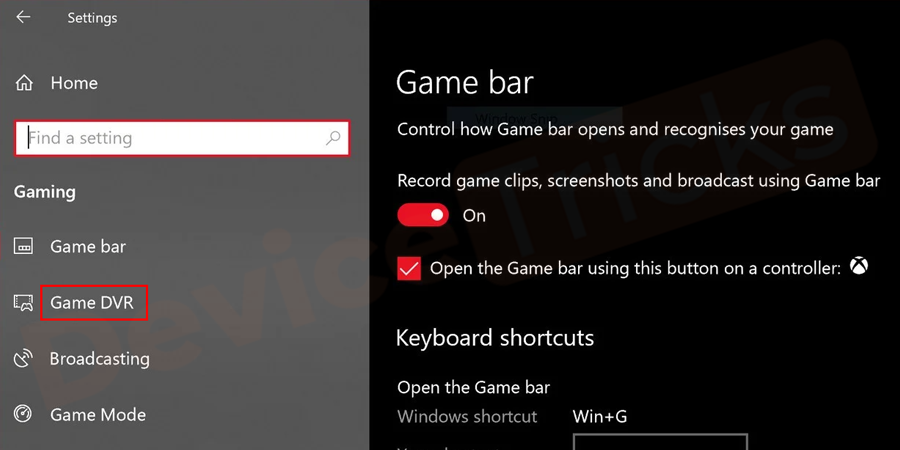 Use the toggle to disable Xbox Game DVR.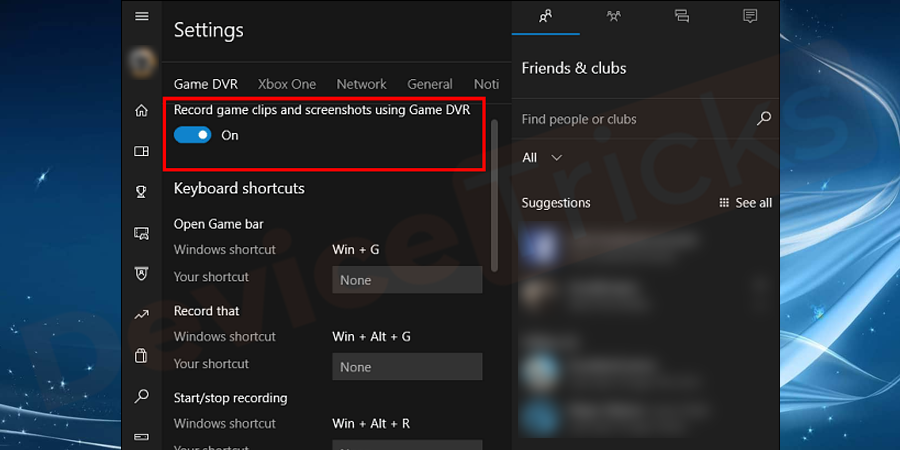 Once it has been disabled, launch WoW and check for the error.
Run Repair Tool
The blizzard battle app comes with a tool that can help troubleshoot the error 132. It can help you to fix your corrupted and damaged file. Making use of this repair tool can fix the problems world of warcraft error 132.
Launch the blizzard battle.net app on your window PC.
On the left-hand corner of your app, look for the world of warcraft icon.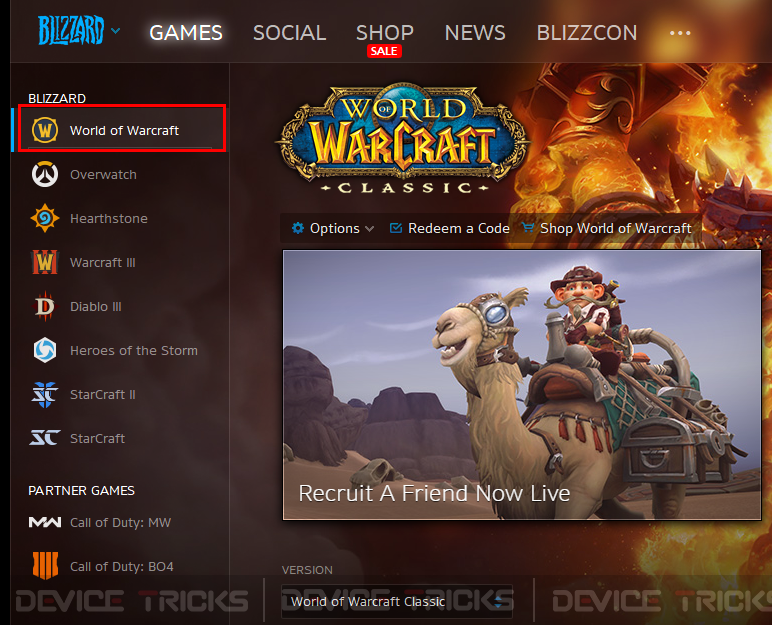 Double-tap on the option given below the World of Warcraft icon.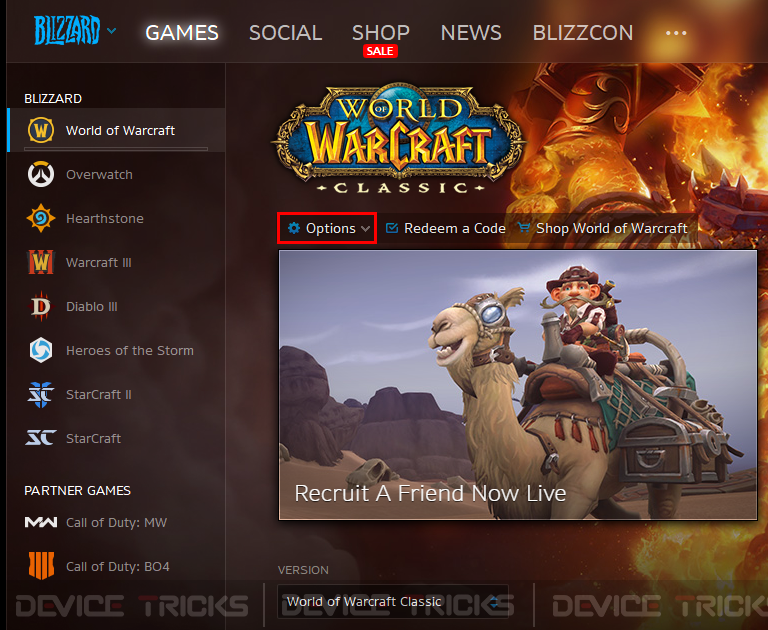 Click on the scan and repair icon from the drop-down menu.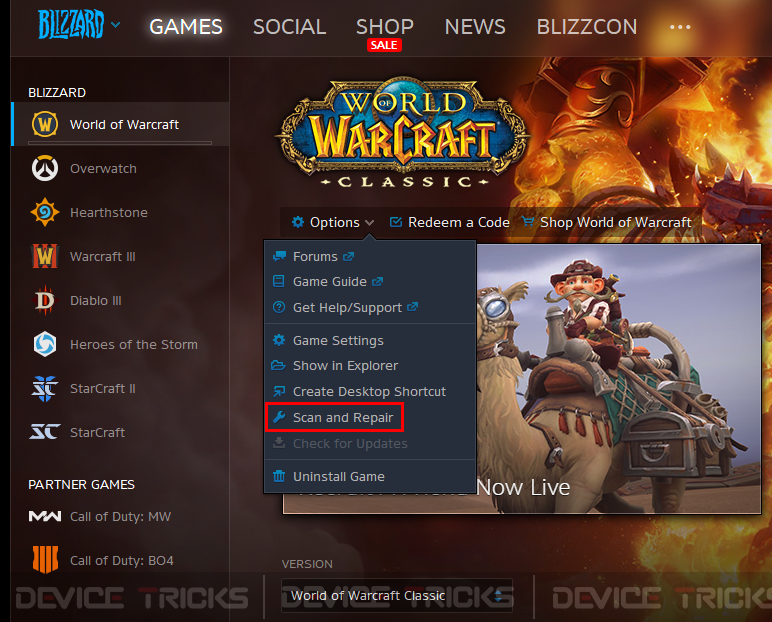 Now begin and follow all the instructions to scan and repair the game files.
This process may take a while; stays put and wait till the process is completed. After that re-launch the game. If this works, continue enjoying your game, in case if it doesn't, try the next solution to fix error 132 WoW.
Run System File Checker
Persisting error on your game can also be as a result of corrupted and damaged files on your PC. The 132 error can be fixed using a Windows file checker feature, which is solely designed for fixing warcraft error #132.
Go to the search bar close to the start menu and press Win+X+A to open the command prompt with an administrator's access.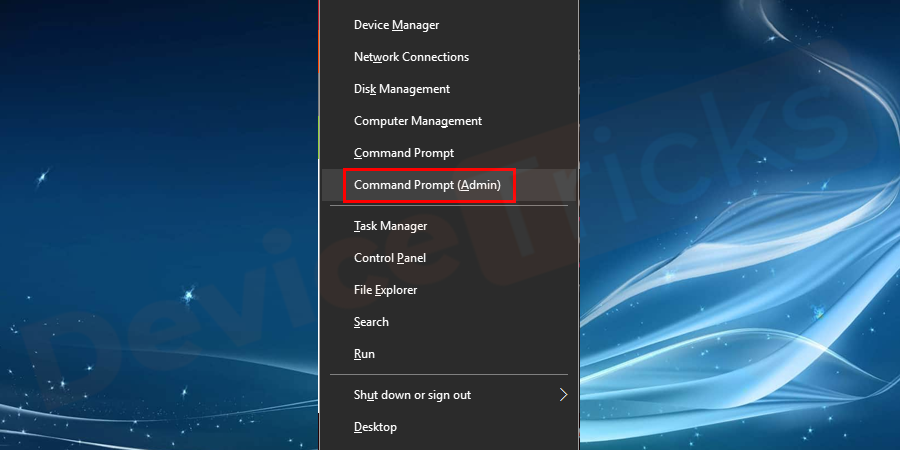 In the command prompt, type sfc/scannow and then press Enter to execute the command.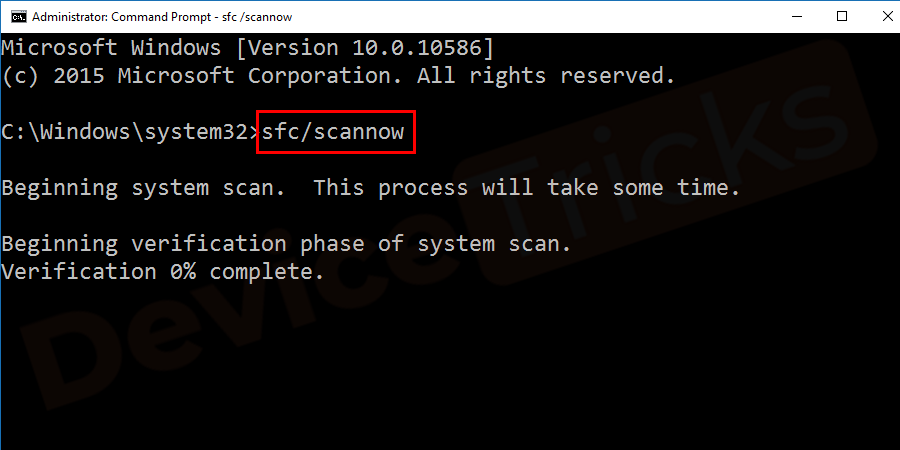 Wait for a while, let the process finish, this may take a bit longer time. As soon as the process is completed, close all active files and apps and then restart your PC. Once the computer has been restarted, Re-launch the world of warcraft again.
Update your Graphics Card Driver
As we have already discussed that faulty or outdated graphics card driver can be a reason for error 132 (0x85100084). If your issue has not been resolved till now then you need to update your graphics card driver. And follow these steps:
Press Win+R to open Run window. Type devmgmt.msc and click OK to go to Device Manager.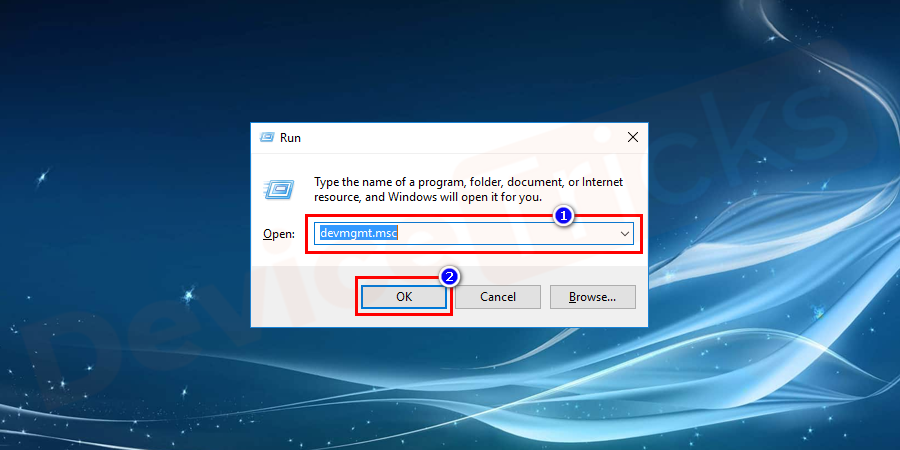 Double-click Display adapters to expand it.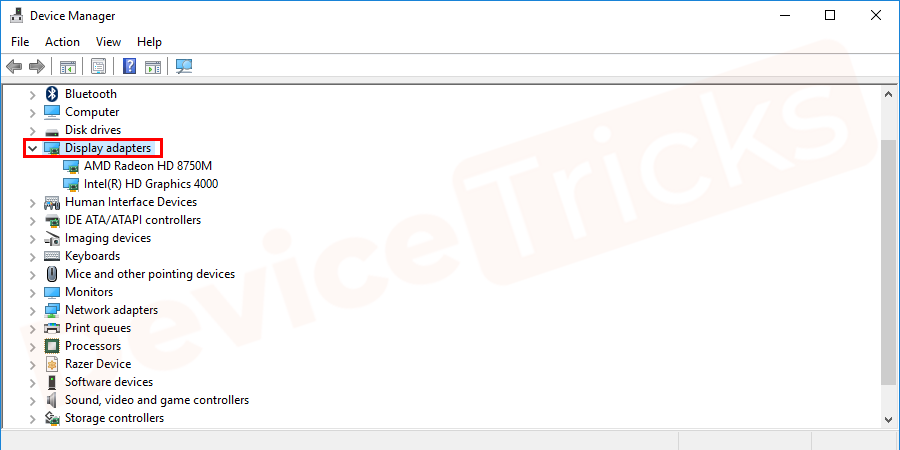 Right-click your graphics card and select Update driver.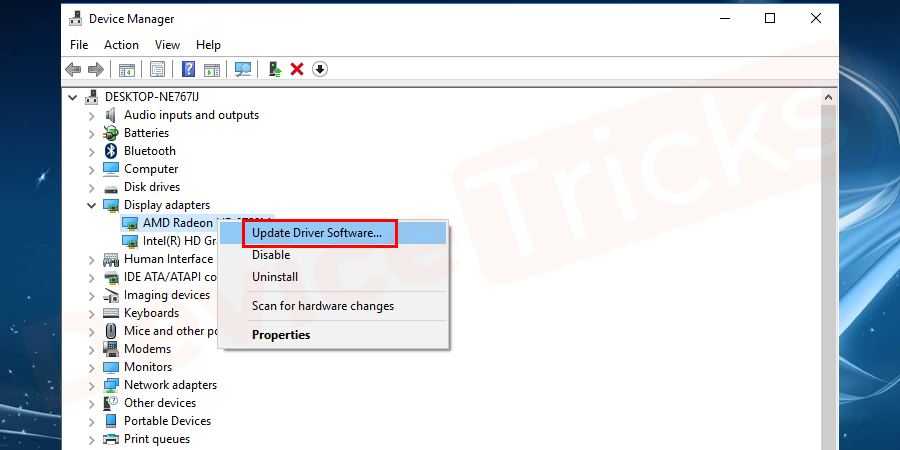 It is preferred to choose automatically for updated driver software and follow the on-screen wizard.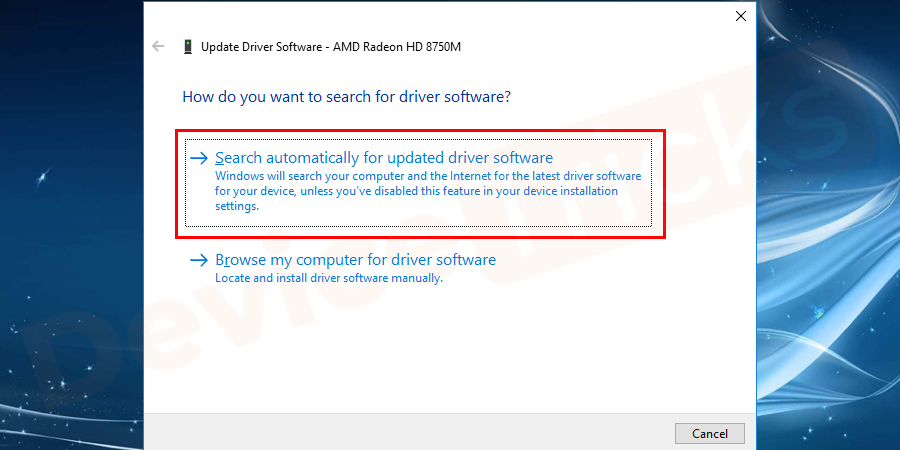 Once you have installed the updates restart your PC and check for the error.

 
Perform Disk Defragment
Disk Defragment always helps in re-arranging the fragmentation and enhances the performance of the system files. To fix the issue you can try disk defragment. To do so follow these steps:
Open the Search box and type disk defragment. And then click on the option shown in the result.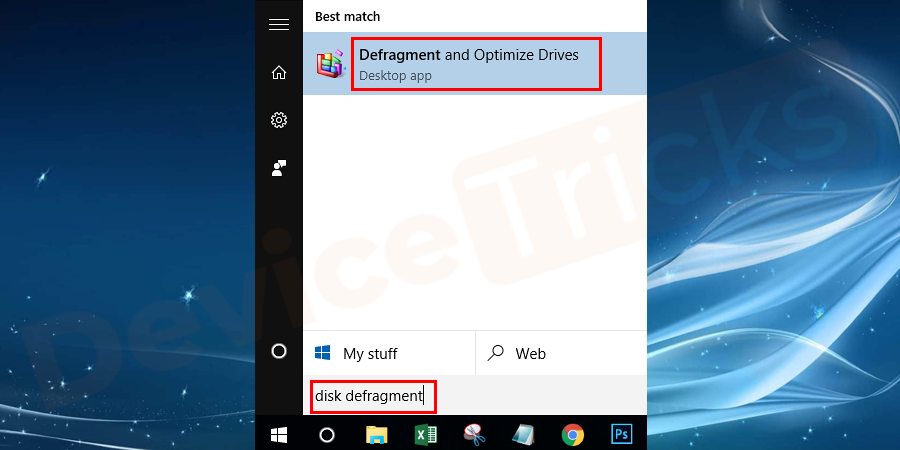 Select the drive that you need to defrag, and click Optimize and follow the on-screen wizard.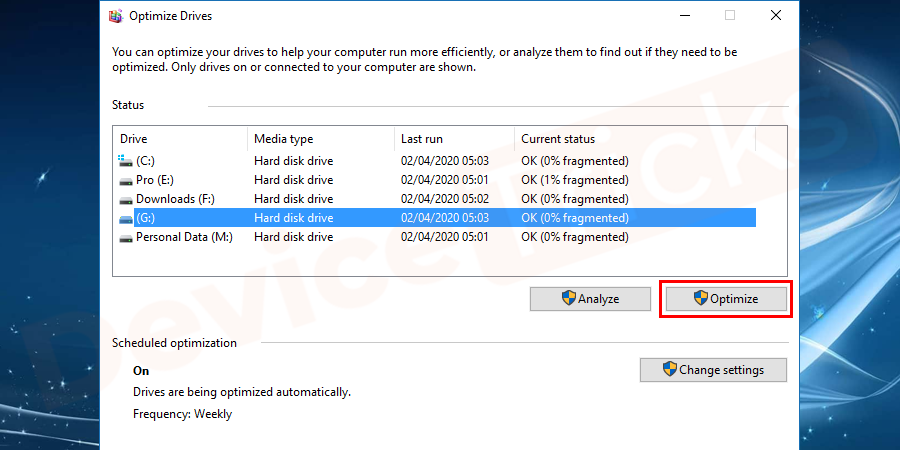 Launch World of Warcraft and check for the error.
Reset the User Interface
This solution is provided by the game developers itself blizzard entertainment. In this fix of Error 132 wow, you will have to reset the user interface reset to its default setting. This method is effective for graphic display related errors like a world of warcraft error#132.
Close all running apps in the background including game app and then Uninstall all ad-on managers on your PC.
Launch the blizzard battle.net entertainment app on your PC
Find the world of warcraft icon on the left-hand side of the app.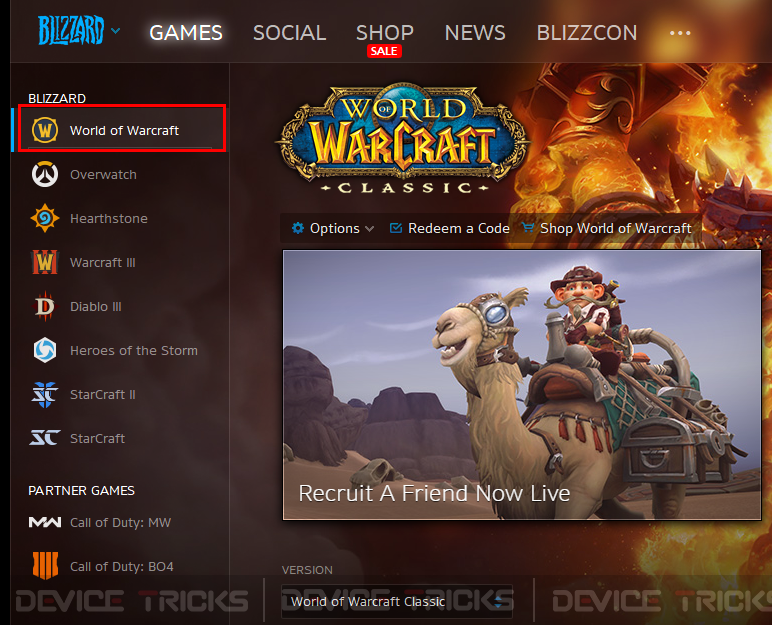 Double click the options button under the tile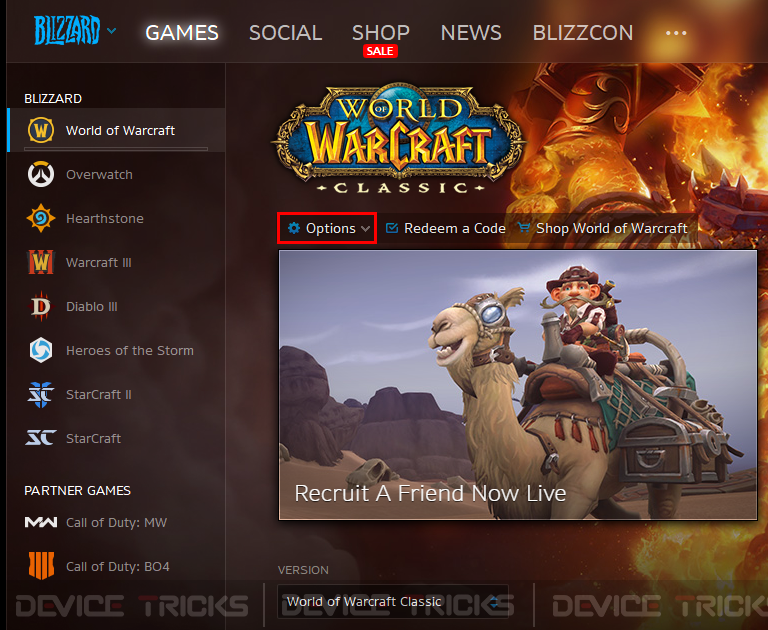 Click on show in explorer in the pop-up list, to view the folder where your blizzard battle.net game is installed.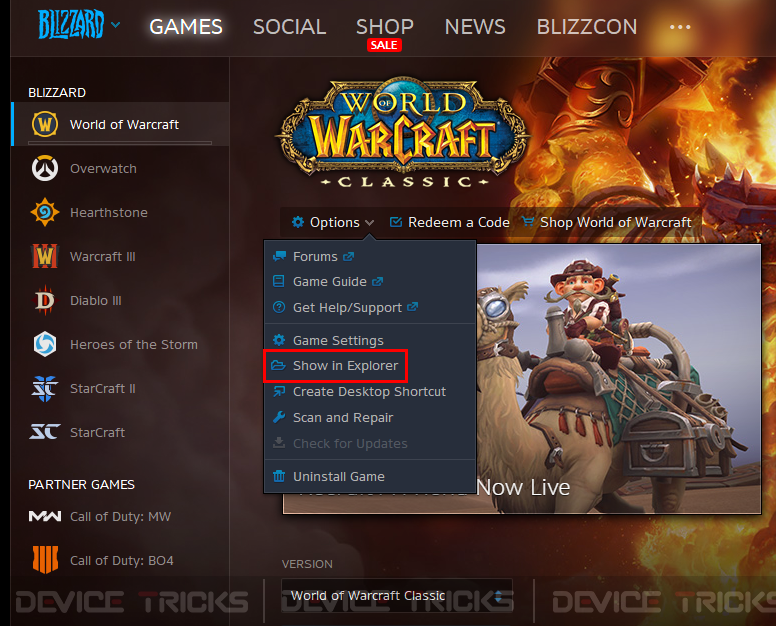 After landing to the next window, search for the cache folder, interface, and wtf and then rename all the available folders there followed by right-clicking feature.
Now, it's time to launch the game and enjoy the hassle-free experience.
Run Antivirus or Malware Scan
If your computer is infected with a virus or malware then there are chances that the error 132 may occur. To fix the issue you can try an antivirus scan or run a full and complete scan for your computer. Though it looks like a very common and simple solution to fix any issue. But some users reported that they were able to fix the error due to the full scan of their system.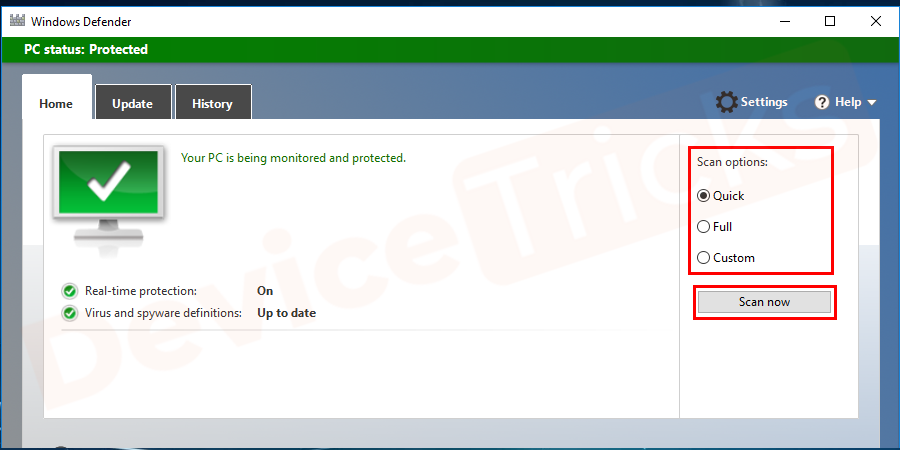 Try the antivirus of your choice and start the process. Once the process is completed, restart your computer and check for the error.
Conclusion
One of these methods mentioned above will fix your world of warcraft fatal exception error 132 for sure, follow the procedures without skipping any step, and enjoy your world of warcraft game by Blizzard Entertainment.
To get regular updates regarding our posts, you can follow our Instagram, Facebook, and LinkedIn platforms.