Google Chrome is certainly one of the most popular browsers used across the globe. Users find this software to be highly valuable, given its ability to support various useful web extensions. However, despite the multiple attempts to project Google Chrome as the best browser available, it often seems an impossible task to prevent minor system glitches from appearing. So if you have come across the ERR_QUIC_PROTOCOL_ERROR CHROME, you are not alone. This particular error is a relatively new one and IT specialists around the world are still figuring out solutions to the issue.
What is ERR_QUIC_PROTOCOL_Error?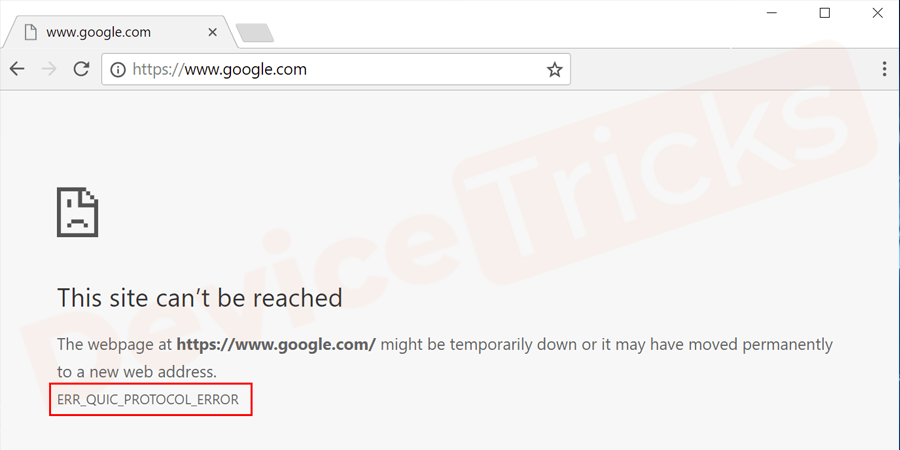 When you see this error, your system is blocked from using the internet. QUIC is nothing but quick UDP interconnection is an experimental network protocol. The main purpose of it is to provide security protection equivalent to TLS / SSL but faster and quicker. This is specially designed for speeding up the user browsing experience and also improves online game graphics. The key features of QUIC are reduced connection establishment time, forward error connection, improved congestion control, and connection migration.
Related Chrome Error – ERR_QUIC_PROTOCOL Error
As the error code itself suggests, users those who encounter similar message are most likely to be facing problems with the QUICK protocol. This protocol was actually designed to speed up users' browsing experience. However, it's sad that similar to any other software, Chrome is not error-resistant as well. People, who use Gmail, Youtube and other applications by Google excessively, are exposed to such an issue at regular intervals.
Finally, it could lead to situations like you cannot access websites and the error occurs. You may receive ERR_QUIC_PROTOCOL_ERROR message while trying to access a particular website. This error commonly occurs when trying to open web pages that are integrated with Google (such as Gmail or YouTube). Sometimes, it is also possible to occur while trying to access other websites.
If you are using an older version, some settings may appear a little different but the method will remain the same.
Error messages like err_quic_protocol_error
If you have already witnessed the error, chances are high that you have also noticed the detailed message generated by the issue. The message reads like either of the examples mentioned below:
This Webpage is currently not available

The webpage might be temporarily down or it might have moved to a new web address, permanently.

Error Code:

ERR_QUIC_PROTOCOL_ERROR

.

NET:ERR_QUIC_PROTOCOL_ERROR

.

ERR_QUIC_PROTOCOL_ERROR YOUTUBE
These errors don't let users surf some of the websites on the Internet. Google always strives to try out the latest innovations for improving the overall Internet connectivity and its user experiences. QUIC, which stands for Quick UDP Internet Connections, is a protocol that allows Google to improve its speed to secure Internet bypassing. Hence, quite a number of Google's web endeavours use this protocol to offer connection. As a result, whenever such an error appears, it is highly probable that the issue is generated within the browser, i.e. Google Chrome.
How to fix Err_Quic_Protocol_Error in Google Chrome?

Even though this error has become common in modern times, unfortunately, the actual cause behind this issue is still unknown. It is widely assumed that the issue is triggered by an error in the configuration of your Google Chrome settings. Or it might also be possible because of some software conflict and even connection problems. Although the reason behind this issue is unknown, the process of fixing the ERR_QUIC_PROTOCOL ERROR is quite an easy affair. Simply, you need to follow the steps that are mentioned below :
Try to load the page in another browser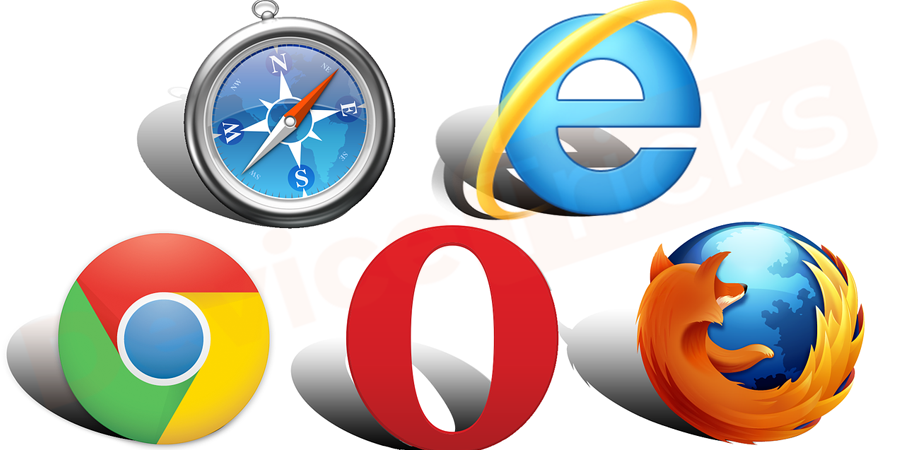 Sometimes there might be chances that your browser is problematic and you encountered Err_Quic_Protocol_Error. The first troubleshooting to do when you encounter this error in Google Chrome is to try loading the same webpage in another browser such as Edge, Firefox or Safari. If the page doesn't perform as expected in other browsers, then the problem is probably with your internet connection. If the page loads properly in another browser, then the issue is related to Google Chrome and you need to fix the issue and execute the next method.
Disable QUIC PROTOCOL
One of the most common reasons for this error is related to QUIC, a protocol that helps to secure internet hurdles. If the problem occurs in the middle of the website information transfer then the error occurs.
Following are the steps to disable experimental QUIC protocol
Open Google Chrome browser, start typing chrome://flags in the address bar and hit enter.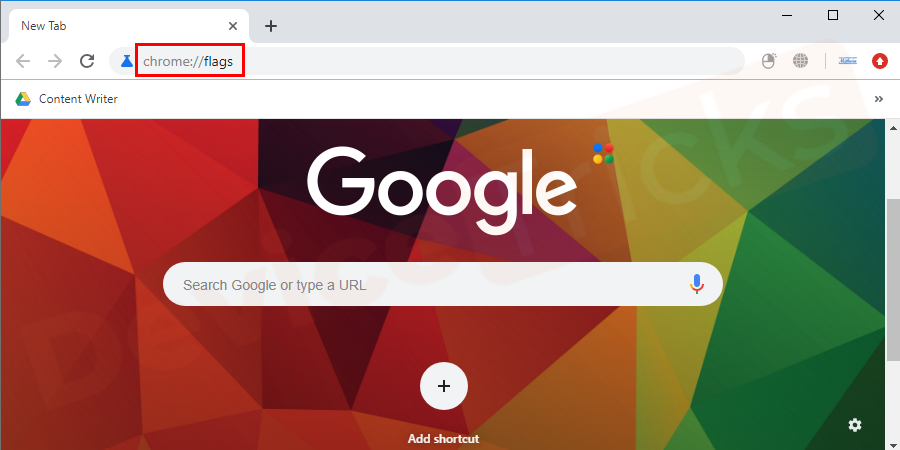 Search for experimental QUIC protocol manually. Or you can click Ctrl + F buttons from the keyboard; type QUIC on the search bar on the top right corner box. Now, you can easily locate experimental QUIC protocol.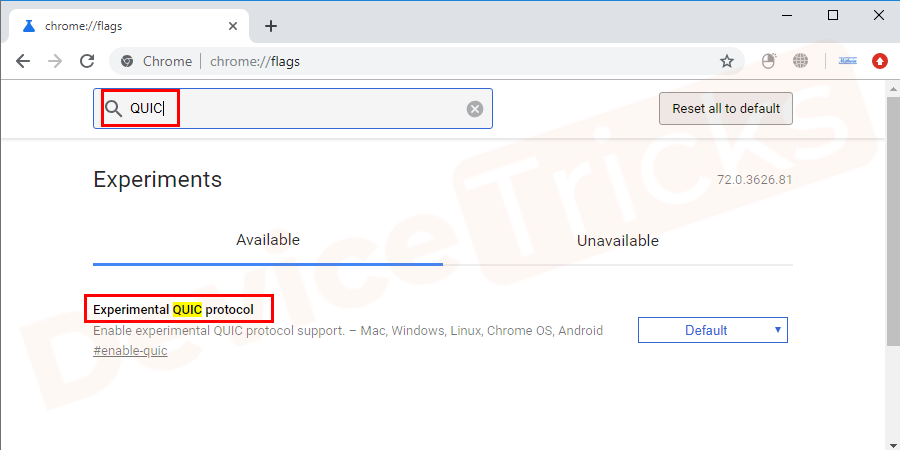 Parallel to it, you can find a drop-down menu. From the drop-down menu list, select the disabled option.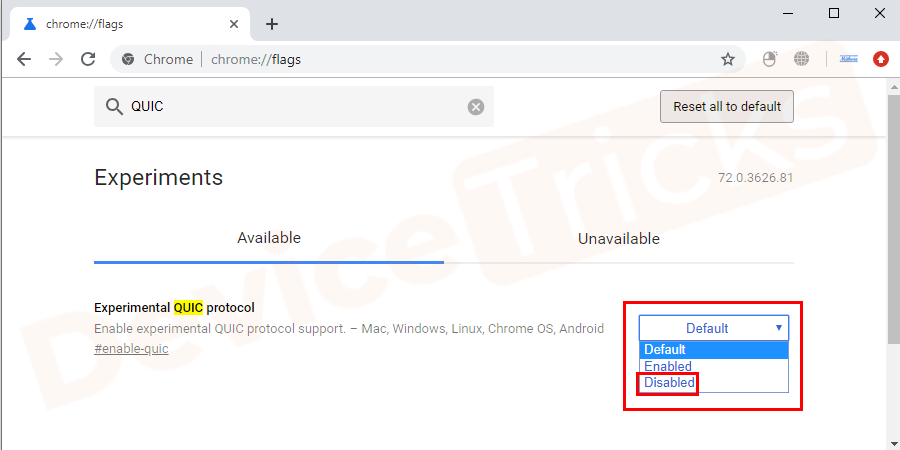 Now restart your browser to see whether the problem is fixed.
Disable Browser Extensions in Chrome
Sometimes disabling experimental QUIC protocol will not fix the problem. If you have the same issue, you have to disable third-party extensions too. Disabling browser extensions mostly will fix the issue.
The following are the steps to disable browser extensions
Open Google Chrome browser, type URL chrome://extensions in the address bar and hit enter.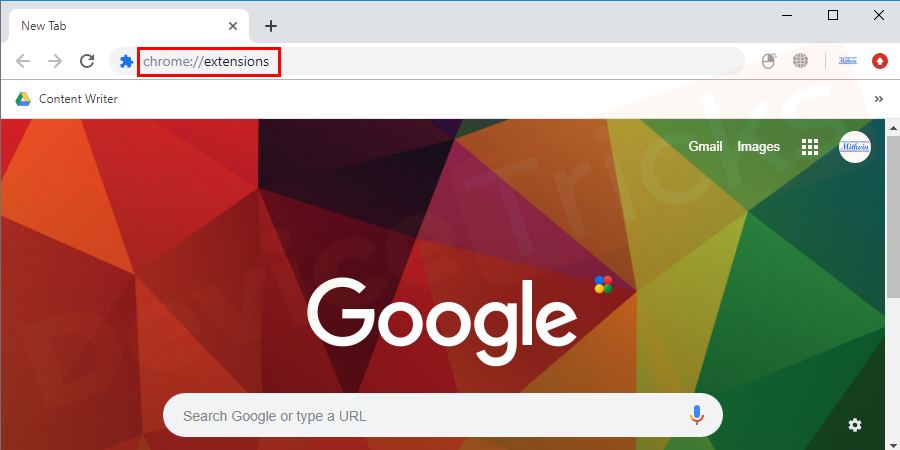 Check all the extensions you have, if you find any suspicious extension. Click on the remove button present inside the window of particular extension to remove it.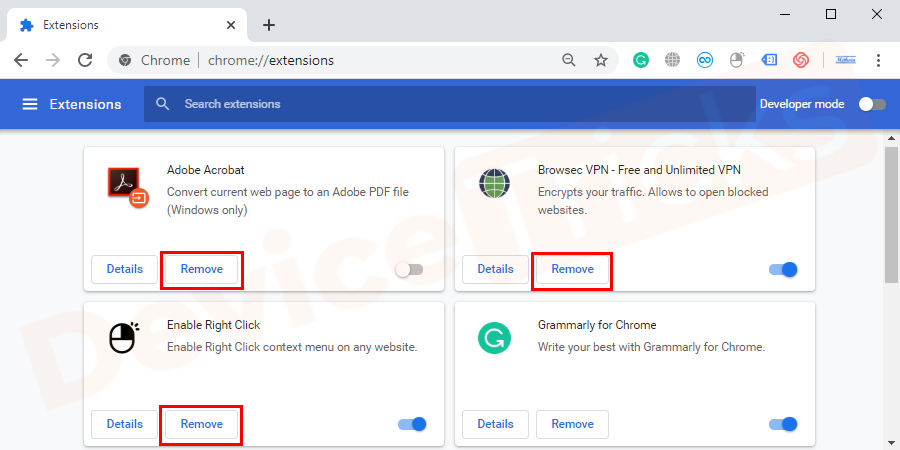 After completion of deletions, restart your browser.
Reset Google Chrome
Open your Google Chrome browser and select main menu button in Chrome.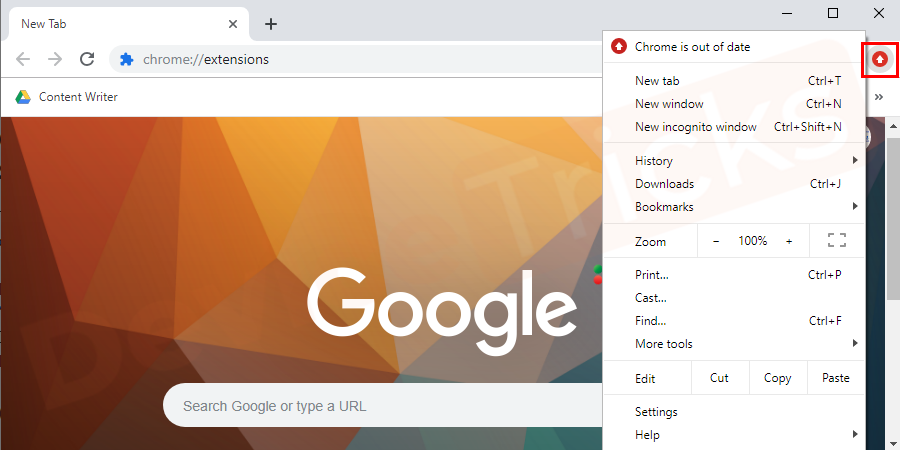 Select Settings. Its settings will be displayed in a new tab or window, depending on your configuration.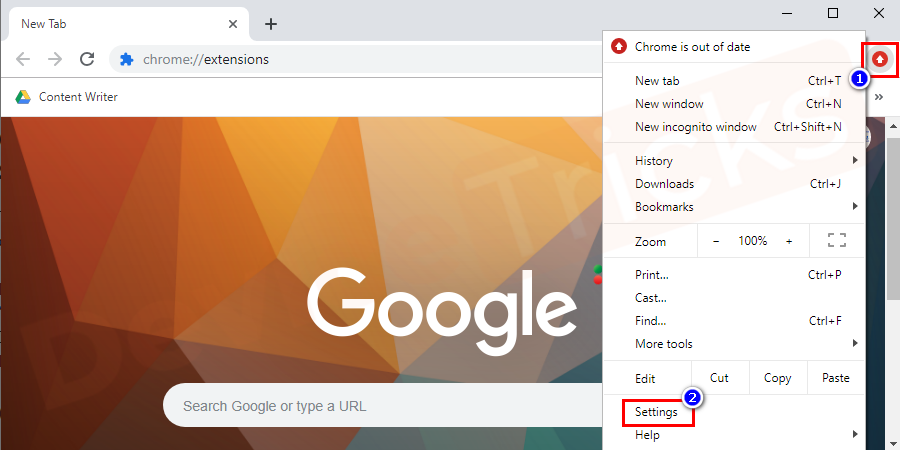 Scroll down and click on the Advanced option.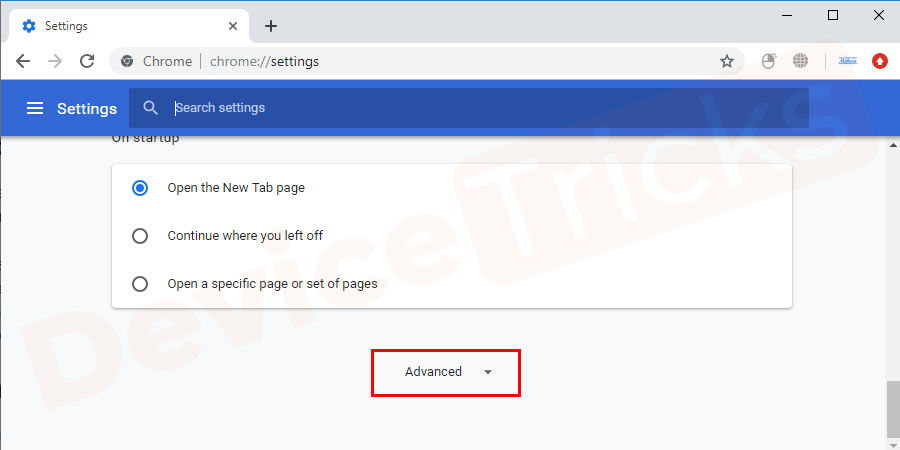 Scroll down the list and find Reset settings section and choose the same.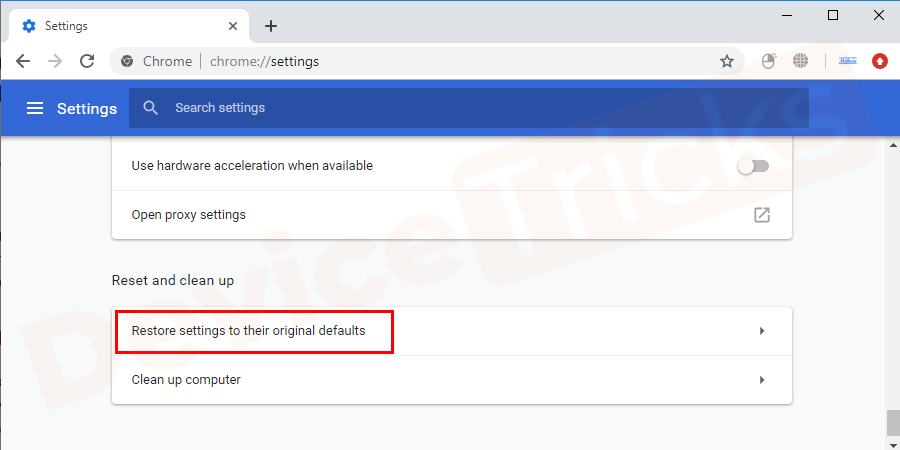 A confirmation dialog box will arise, "should you continue on with the reset process".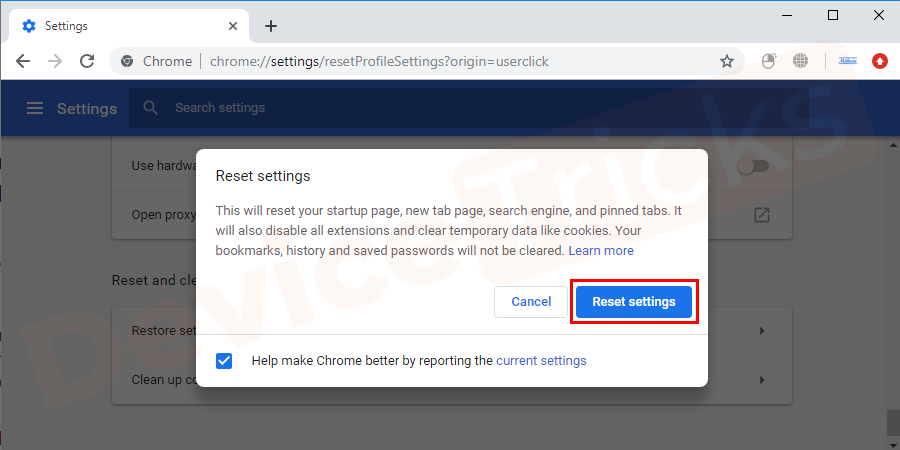 Check your Windows Firewall or the Local Proxy Settings
This is the simplest method of all. All you need to do is:-
Right-click on the Start button and choose the Control Panel.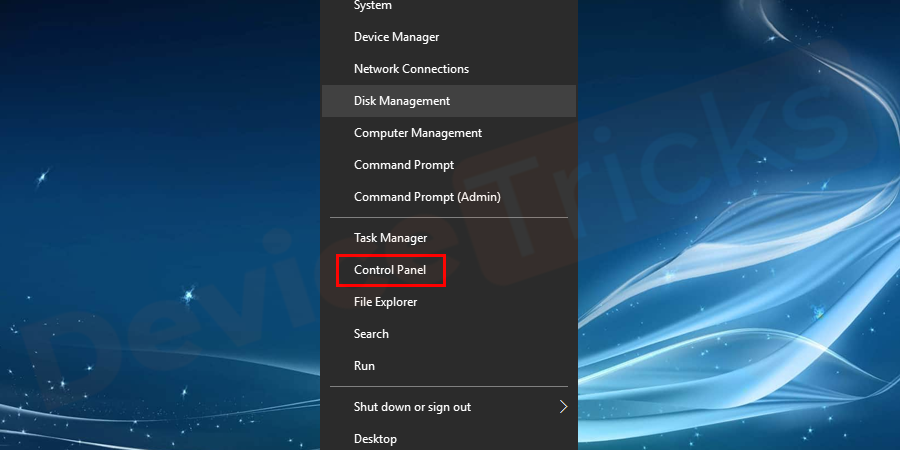 Now select 'Network and Internet'.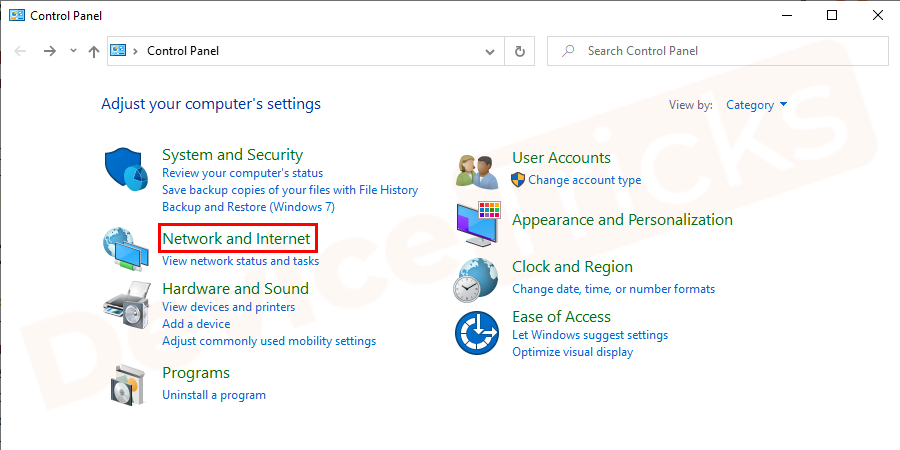 Then select the 'Internet Options'.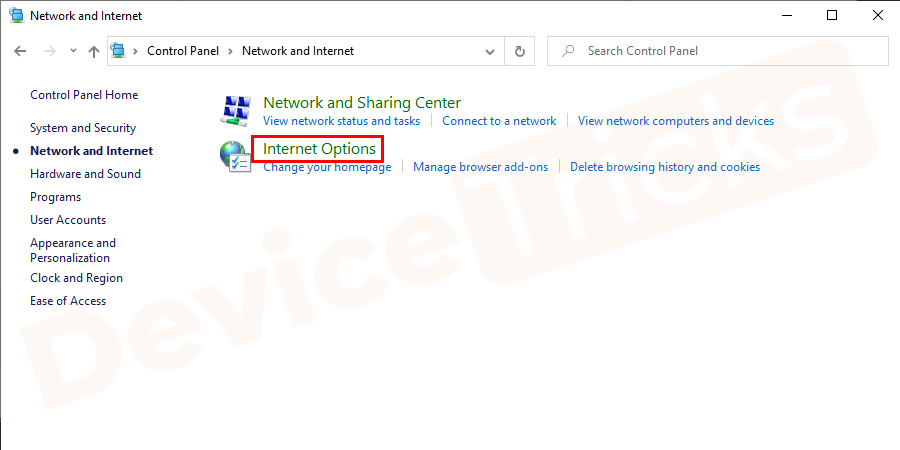 Now a pop-up window would show up on the screen. Now you need to click on the 'Connection' option and choose 'LAN settings'.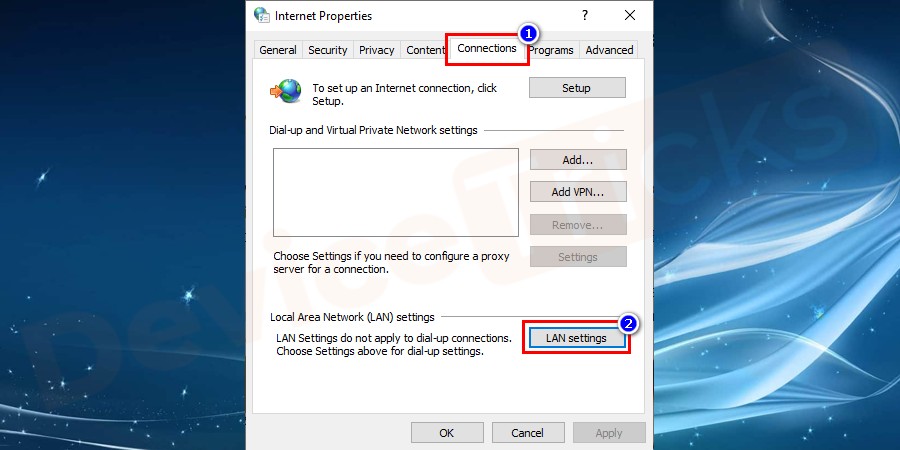 In case there are any problems with your Internet connection, you must fix them in order to get rid of the

ERR_QUIC_PROTOCOL ERROR.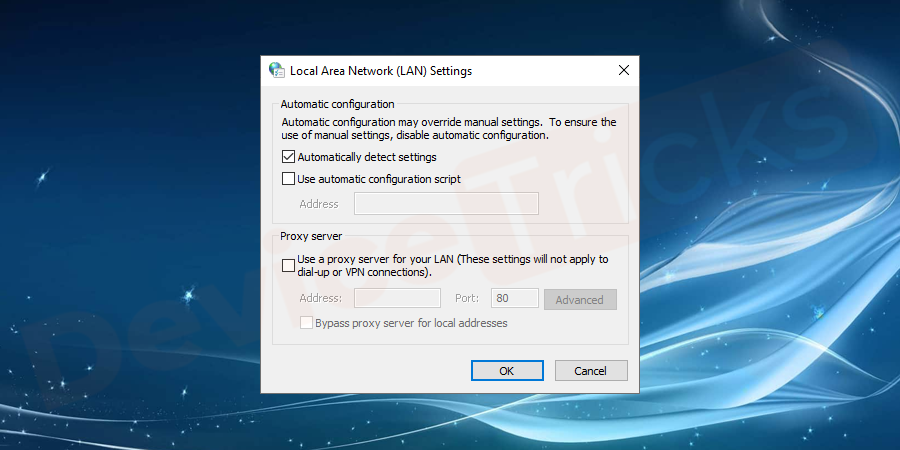 Conclusion
As long as technology would continue to thrive, our lives would get better day by day. Not many of us would have thought of how Google was about to transform the entire world and converge the same into a mobile device. Now browsing the Internet is just as simple as learning Alphabet. However, technical bugs like ERR_QUIC_PROTOCOL ERROR, sometimes create hindrances in our way of smooth browsing. This is why we recommend you to run a full system scan with the help of any professional optimization tool. This is mainly because scanning your system at regular intervals is the only way you can prevent the occurrence of similar system errors, or machine slowdowns, and even malware infections. We hope this list was helpful. Let us know in the comment section which method worked for you? Wanna some more DeviceTricks? Stay tuned to this space to get the latest updates on errors related to Windows, macOS, and Android.
If you feel this article helpful please like, share and follow our Facebook page.
Also Read:   How to Fix Err_Name_Not_Resolved Error in Chrome?