Amazon Prime Video is one of the largest and best streaming services full of fascinating TV shows and movies. However, what happens when you face an unexpected problem that suddenly bursts into your evening watching your favorite series?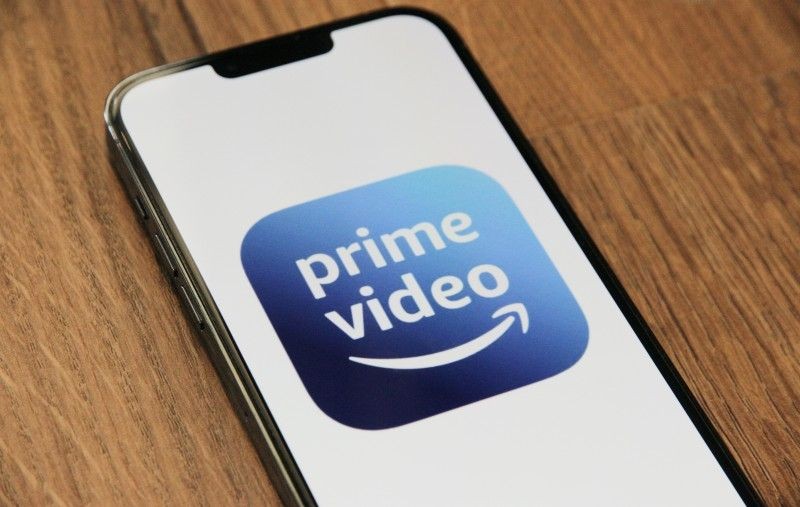 Top 7 Annoying Amazon Prime Video Issues [Fixed]
We'll bet you're probably feeling incredibly annoyed, mainly because you don't know how to fix one of the seven most common issues with this service. But what if we told you that there is a solution? So read this blog post to learn everything and enjoy your lovely videos peacefully.
1] Error 7235 
If you often watch Amazon Prime Video on your Chromebook, you may get an error message 7235 that says Chrome doesn't have the WidevineCdm component. If it happens to you, update Chrome first. Follow these simple steps:
Go to Settings
Navigate to About Chrome

After that, Chrome automatically checks and installs all the updates.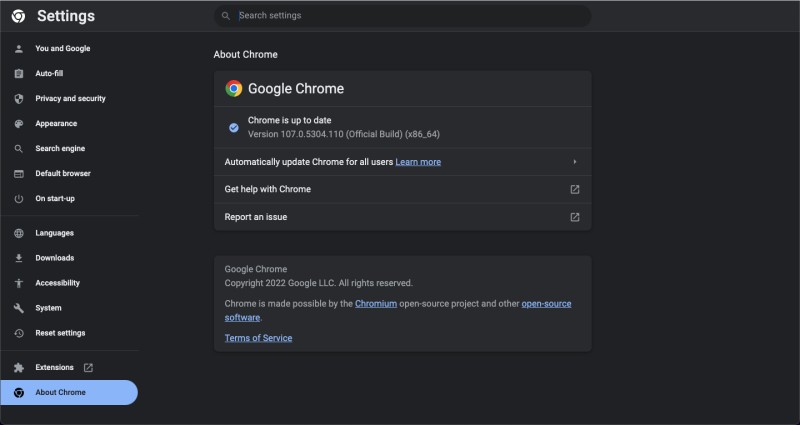 Once finished, type

chrome://components

in the address bar.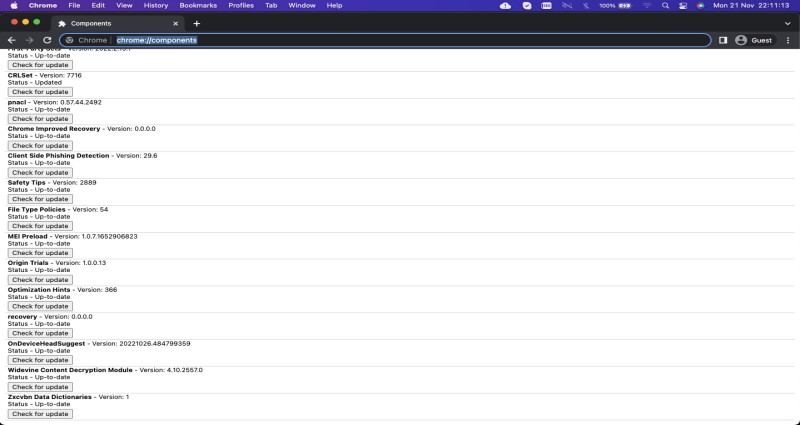 Next, find the Widevine content decoder and click Check for updates

.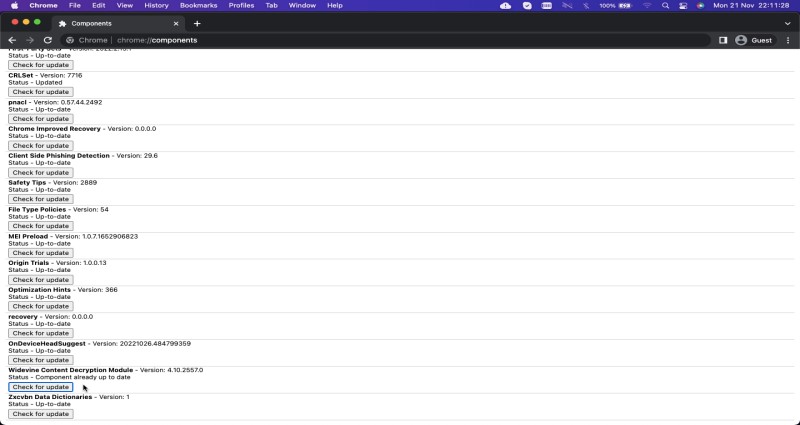 Finally, restart your browser. If you've done everything correctly, this problem shouldn't bother you anymore. 
2] Error 2063 
Amazon Prime Video has many TV shows and movies to choose from the list in your subscription, but you can also buy or rent other titles.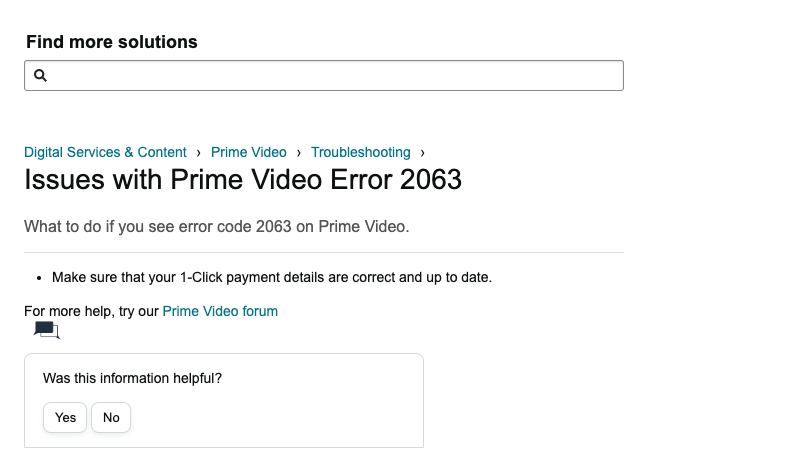 If you get an error message 2063 when you try to do it, you should ensure that all of the payment information you entered is accurate and up to date (especially your default payment information). You can do it through Your account > Your Payments. 
The problem may be temporary and related to your usual payment method. So, in this case, you should think about choosing an alternative payment method. Also, don't rule out a Prime Video charge issue, which you can quickly solve with the help of the experts at Howly consulting service. You enter your request in the pop-up window of the website, and the appropriate specialist will get back to you within a minute.  
3] Error 5005 
Can't even log in to your account? If so, you may see an error 5005 or something similar. As a first step, reset your password. To do it, select Have you forgotten your password? And follow the displayed instructions. If it doesn't solve the problem, force a reset of your device (be it a PC, Smart TV, etc.).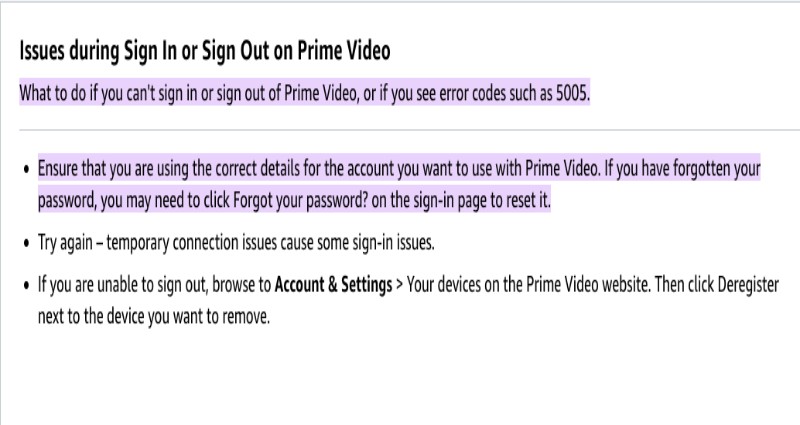 Also, go to Account & Settings > Your devices. Find the device you're using, unregister it, and then set it up again. It's also helpful if you can't log out. Alternatively, if you can browse other services without problems and your Internet connection is fine, the problem may be on Amazon's side. In such a case, wait a while and try again.
4] Error 5014 or 5016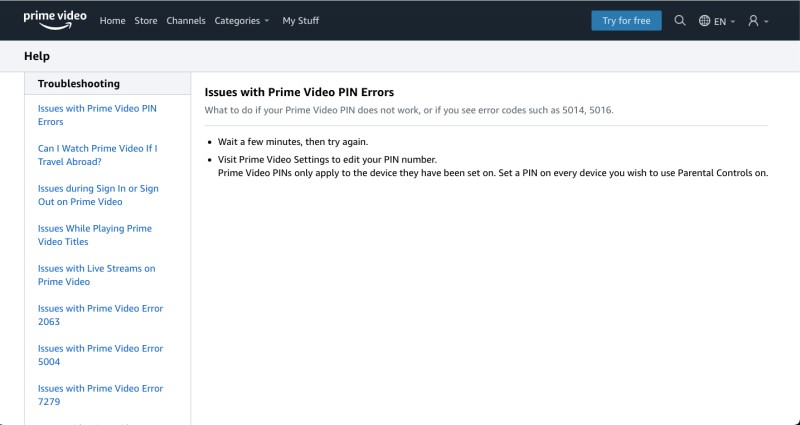 If you use a PIN to protect your account, you may see a Prime Video 5014 or 5016 error when trying to unlock something. If it happens, the best advice is to wait a few minutes. Usually, the problem resolves itself. However, if it doesn't, go to Account & Settings > Parental Controls and select Change next to Prime Video PIN to set a new PIN. It may fix the problem.
5] Troubles with Watching the Live Broadcast on a Smartphone

Amazon Prime Video sometimes streams live broadcasts, such as concerts and sporting events. But if you use your smartphone or tablet, you won't be able to find the live broadcast. If you run into it, update the Prime Video app to the latest version. You can do it through Google Play or the App Store. Just search for Prime Video and click Update.
6] Broadcasting Failure
Unfortunately, users may face many reasons concerning why some videos may not be streaming on Amazon Prime Video. Moreover, such problems can vary depending on your device. Below we described several effective solutions you should try one at a time. However, remember that you can always seek help from Howly experts if you don't want to solve the problem yourself.
First, completely close the Amazon Prime app and reboot your device.

Then, check and install updates for your device and the app.
Next, turn off all VPN or antivirus apps.
Finally, stop all Internet activity on your network (like downloading something in the background or streaming someone from home to another device).
You can only stream the same thing on two devices simultaneously, so ensure that no one else with access to your account is trying to stream something.
Reboot your router to ensure the problem is not related to your Internet connection.
 Check How to fix Amazon Prime Video if it doesn't work.
7] Buffering and Constant Latency
Buffering and latency are some of the most common streaming problems on Amazon Prime Video. It can be very annoying when your viewing is constantly interrupted by this cycle of agony or when the video seems intermittent. You should run a network speed test to see the download speed. 
For example, with Prime Video, you'll need at least 1MB/s for SD content, 5MB/s for HD content, and 15MB/s for 4K content. Ideally, your speed should comfortably exceed this number to avoid confusion. Of course, the other usual steps apply here: update and reboot everything (including the router) and try again. 
Finally, are you sure the service is streaming late? Your TV may have a motion anti-aliasing feature that helps eliminate ghosting and distortion. Unfortunately, this can make the streaming service look laggy, mainly if it's shot at 24 frames per second. Instead, look in the TV settings for options such as blur reduction and vibration reduction and turn them off.
Summing Up
We're sure you've probably found a bug described in this article that's been annoying you for a long time, and you've fixed it. If not, it's best to contact Amazon support so they can help you with some troubleshooting steps. Unfortunately, there are so many factors in streaming — your ISP, your device, your network — that now and then, something will go wrong. In addition, new problems can show up when Amazon upgrades. 
However, the company is usually good at identifying and fixing them quickly. Finally, you can take the easiest path that saves you time and nerves — contact the Howly experts, who will do everything for you and fix any problem regarding Amazon Prime Video within the shortest time.
It is expected; you may find the article effective and feel free to share it with your loved ones.
If there is anything that I missed out on then don't hesitate, just write to us in the comment section below.  You can also follow us on our Facebook page to find out more interesting articles, don't forget to hit the like button.