If you are seeking to update your current Windows operating system to the latest version or you want to update your operating system to the last version, you will undoubtedly have the most accurate guidelines update to Windows 10. To be clear, updates are crucial if you are running your computer under Windows 10. They can be more automated than any other previous version of Windows. The giant company is bringing massive updates to the last updates of Windows. In October 2018, the company will be bringing a massive amount of features to deal with to make your Windows version up to date. Due to this detailed post, you will have an in-depth explanation concerning How to install Windows 10 October 2018 Update right now.
Windows 10 latest Update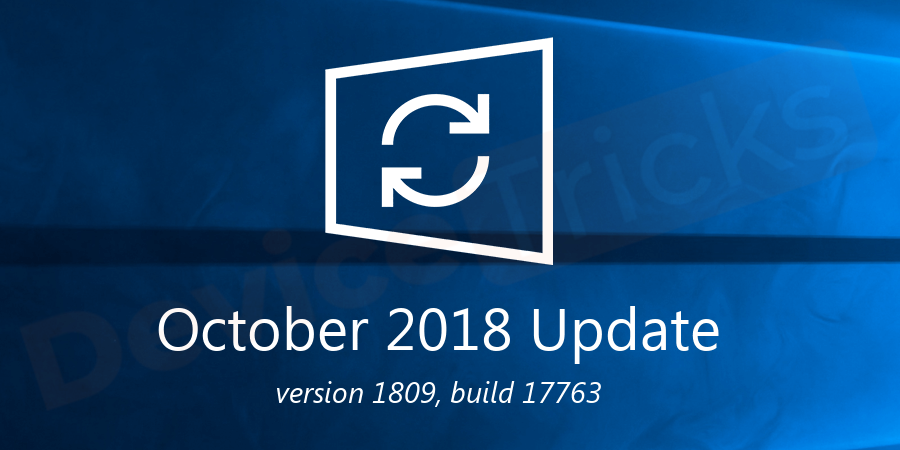 The update of a new version of Windows will have a wide range of new features that can rock the world of OS. For instance, you will have access to the SwiftKey keyboard for a touchscreen keyboard. It stands for an intelligent keyboard which brings the sense of sitting virtual touches to the reality. It has been implemented in other mobile operating systems like IOS and Android. However, Windows 10 will surely add to its brand new features in the new updated version scheduled in October 2018.
Feature Update to Windows 10
The great news is that you can surely install the new release before even the full version comes out in October. The new update is in the last phases of finalizing all the future that may revolutionize the customer services and dominate a new audience ranges for the company portfolio without any small doubt. Comparing to other rivals OS, Windows was always facing the nightmare of recurrent fails and bugs. Meanwhile, other systems brought the smoothest experience to their operating systems. This is among the top reasons why Windows wants to bring new massive changes to the world of operating systems market. The new release will surely handle you the new impression on the company new vision about the Windows 10 goals.
If you use the prerelease of the Windows 10, you will have a great impression of stability comparing to the previous versions of Windows. In addition to that,  you will be able to use the dark black explorer and many other clipboard for devices and other terminals that you can connect with your computer easily. Accordingly, Windows will be more practical with more and more devices and platforms surely.  Besides, XBOX performance bar has become more chining due to the new release of Windows. The release was called Redstone; it was the name which Windows team picked up to start digging deep in the project of developing the new update for the next October as perfect and efficient as the audience seeks for.
In fact, before getting involved in any update or even installing a new version of Windows 10, you have to be able to back to the previous version. This is to stay away from any problem which can interrupt your journey for sure. To make the backup journey happen, you can upload your primordial files to any cloud service or external hard drive. Just go to setting →Update →  you will find the Backup option.
Windows 10 Creators Update
Windows 10 updates have been rocking the world of user experience due to the new features implemented in the new release. The Windows 10 creator updates are one of the steady tools to bring your update to your computer. It can handle you all the new updated features that you need in the new release. After a long journey of development, you will be able to start using the new embedded tools in the new update of Windows 10 for sure. All that you have to do is to use the Windows 10 Creators, so you set the new pre-release version of Windows 10 until you get the full package by October 2018.
The Windows 10 creators are free. It can save you a considerable time waiting for the full version of Windows 10 to get out. Accordingly, you would be able to test and give your feedback about the new update without any small doubt. The name of the creator is not coming from anywhere it has a broad indication that the new update is coming to make the life of creators and artists easier. Youtubers and Photoshop fans are going to be happier than ever before. Since the new update is full of features that can make their work or projects more handful and optimized.
Windows 10: Anniversary Update
In addition to that, back to 2016 Windows anniversary update has been bringing new user experience to many customers around the world. It seems that the technical problems of bugs and troubles are done with the new updates. This is the same scenario which the new update of October 2018 is trying to bring to life for sure. This is why you will be able to bring the best boost for your new operating system daily tasks no matter what kind of activity you exercise. Technologies like Microsoft edge and Cortana were the most advanced and attractive pillars when we deal with such new updates. Accordingly, everybody is interested in the new tools of the new October release of Windows 10.
Windows Update Troubleshooter
Furthermore, one of the fascinating top points about the new October release is the advanced and power Windows 10 troubleshooter. It can boost your solution to find out the technical problems related to the Windows 10 updates. Any problems that you face in any stage of your Windows 10 new updates fixed merely automatically by the new version of Windows 10 update troubleshooter.
How to update Windows 10?
To install Windows 10 update troubleshooter, you have to join the free Windows insider.
To make it happens to try to go to Setting then click on Update and Security.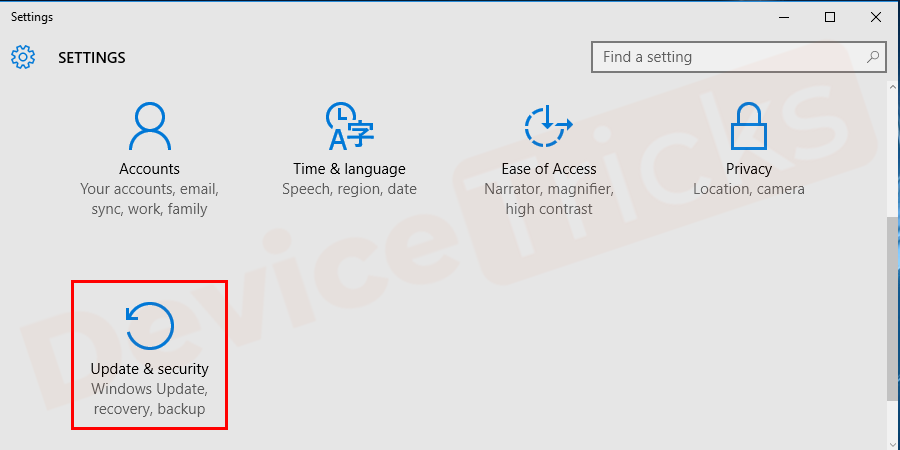 After that, you have to select Windows insider program and then click on get started.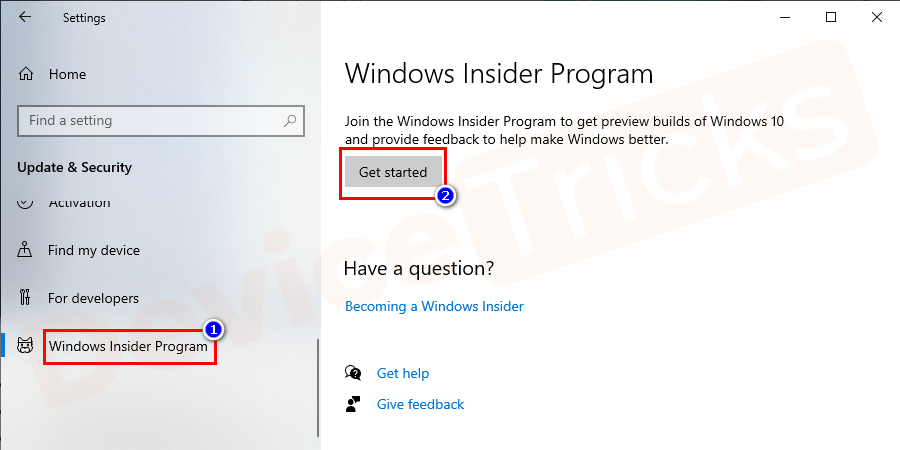 Select a Microsoft account and proceed with the next step.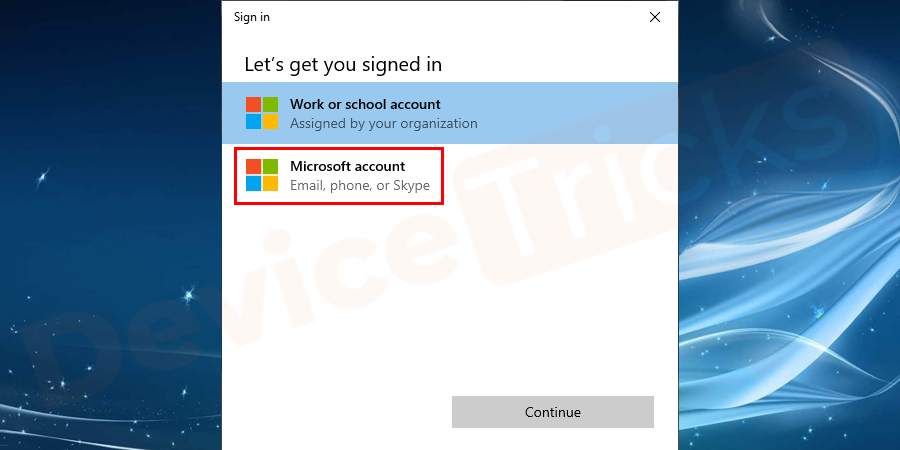 You will be asked about "what kind of services you want", just select "Active Windows development".
After this stage, you will be asked again concerning what pace do you want to get new builds. You can either choose slow or fast. If you want a complete and bug-free version, then select slow else select fast.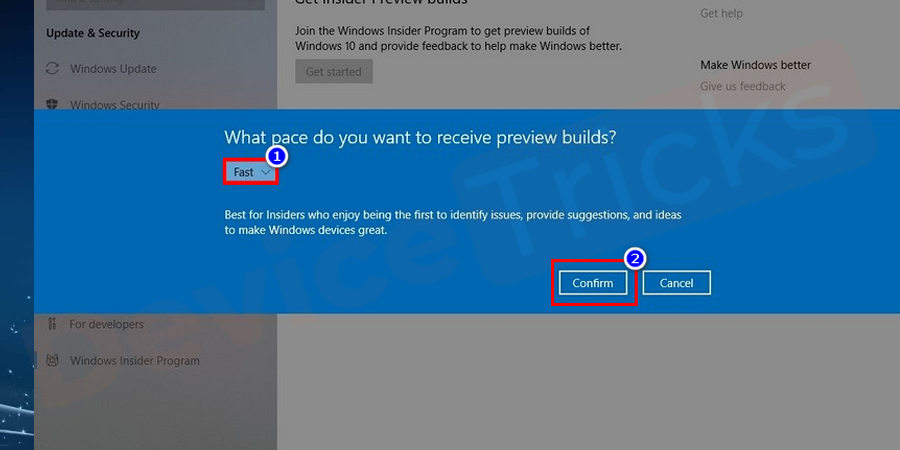 A confirmation window will be opened, just click on the Confirm button.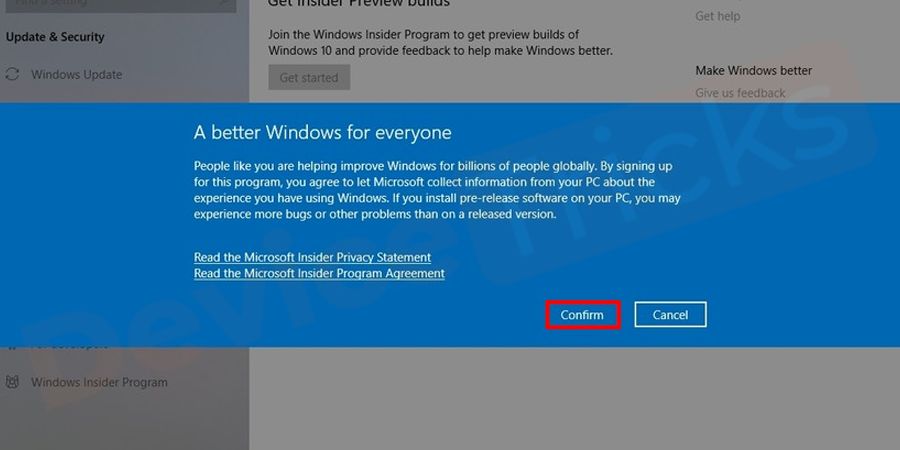 After that, choose to Restart Now option from there.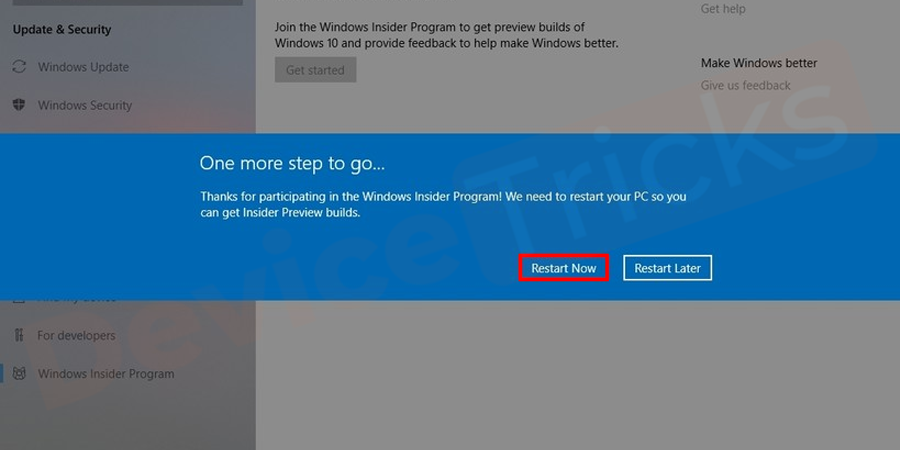 After clicking on restart now, once your computer is turned on, you will see that the new October 2018 Windows version is being installed.
Conclusion
To sum up, we can conclude that you will have a wide range of features included in the new pre-release. Having powerful information about how to install Windows 10 October 2018 Update right now can surely handle you the most advanced outcomes for your operating system mechanism. Until the complete release of the Windows 10 version, try to diagnose all the services and the new creative features in the new operating system for sure. If you like this post please like, share and follow our Facebook page and keep visiting our website for such tutorials and guides.