It's Sunday afternoon, you are enjoying your favorite game on the PC. You almost reached the end of your game, but suddenly were interrupted by a pop-up. You get annoyed and worried at the same time when you see a warning message from your antivirus program saying- "IDP.Generic threat detected".
Is it a virus or is it just a warning? Confused, you somehow managed to reach this page on the internet. Don't worry we'll solve your doubts in no time.
What does IDP mean?
IDP is the Identity Detection Protection mechanism of an antivirus program that prevents computers from being used by trojans or viruses from stealing personal data associated with your identity, such as your banking credentials, important documents, your ID cards.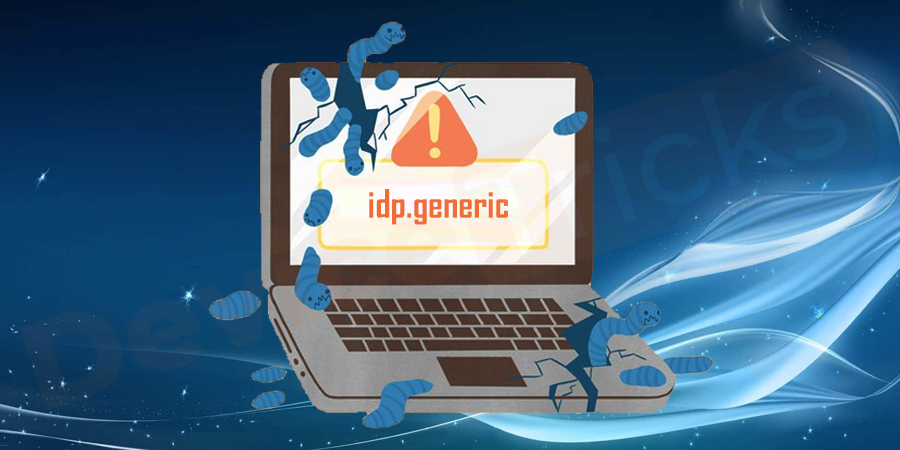 This warning is usually raised in Windows systems when antivirus program fails to detect the type of file and thus raises a warning. The most common anti malwares to raise this warning are Avast and AVG.
So you need not worry because most of the time it's a false positive. But, that's not a reason to ignore it completely, because most trojans function like your IDP files as they try to data disclosure related to your identity.
What is idp.generic threat/malware?
Many Windows users use various anti-virus software, IDP generic is a common threat name faced occasionally. Mainly IDP is 'Identity Protection', so whenever a security application detects any threat called idp generic, it clearly indicates that Identity Protection has detected this threat. This detection done by Identity theft Protection is often called a 'false positives'.
The antivirus program in your system detects the virus and the threat name is identified as idp.generic virus. Whenever the anti malware founds the threat related to IDP.generic, it notifies you to delete it immediately to avoid infectious virus spread in your system.  The IDP generic issue is generally occurring due to the outdated programs in your system.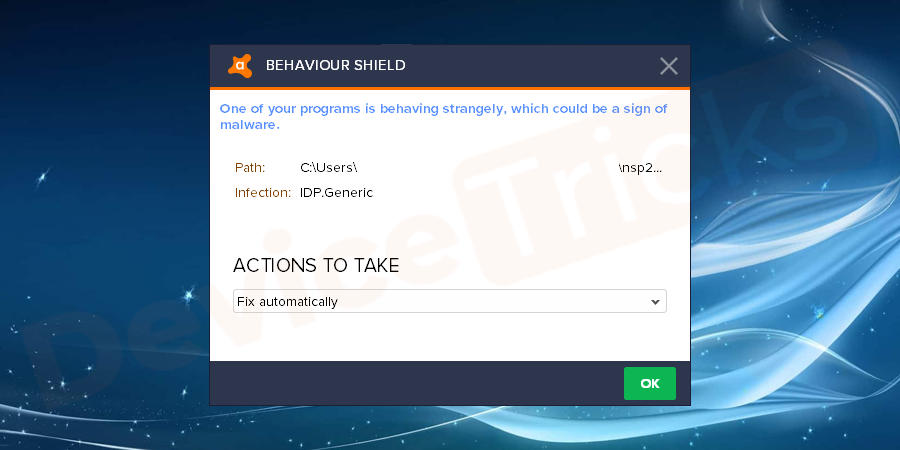 However, there are so many possible infections that could be generalized as idp.generic threats. If your installed anti-virus software detects the infection as a threat, it is very likely that the particular game will be unable to start. The same condition applies to all other programs containing files identified as idp.generic virus threats.
As we have already mentioned, this type of threat is commonly categorized as detection of false positive – the installed anti-virus program detected that particular file as a threat and remove in that case. So in some cases, these detections may lead to the removal of important system files leading to other significant data loss.
Now if we are going to the other face, not all detected threats are false positives. In many cases, cybercriminals disguise malicious files as legitimate to take anti-advantages. They make their names very similar to legitimate files, which are then not detected as threats or malicious files by your system anti malware. In this particular case, we always advise that you double-check and better run a virus scan using another program.
Always ensure that the installed anti-virus must be updated latest. If not,  update it then & there and scan the suspected file again. If you get the same result then remove the legitimate file immediately. Examples of other cases whereby legitimate files are detected as threats, and the cybercriminals use their names to disguise malware, are Gwx.exe, Csrss.exe, and Fuerboos. We recommend not to remove files without ensuring that they are actual threats, and to remove them immediately if they are.
How do I come to know if idp.generic threat is a false positive?
Most of the time, antiviruses falsely classify the files of your software as viruses because they are not updated to their latest versions. So, it's advisable to keep your antivirus updated and you would've never had to visit this page. Even after updating, if you still get the error, it's time to check if it's a trojan and find a better anti malware.
Why you should not Ignore idp.generic threat?
No warnings from the antivirus program should be neglected, particularly the issue related to idp.generic. It crashes your computer files. If idp.generic virus is left without deleting, you have to face many more complications. So, whenever you found IDP.generic avast antivirus or using any other antivirus software you should not neglect them and need to rectify them completely.
How do I come to know I have an idp.generic trojan?
Trojans are hard to detect, but most antivirus companies work hard to detect and keep them out of your systems. When you face an error message like the idp.generic virus is detected, you must take steps to know if it's a false positives or a trojan. The most simple step to detect if its a trojan is to update your antivirus to their latest versions. Most antiviruses are updated regularly to keep fighting with new trojans coming in the cyberspace.
You can also check if the file is infected by using online tools like Kaspersky Virusdesk (https://virusdesk.kaspersky.com/) and VirusTotal (https://www.virustotal.com/gui/home/upload)
How idp.generic could insinuate your system?
A typical Trojan stays dormant in your computer, without creating any suspicious activity, but transfers sensitive data from your computer to the developers. idp.generic threat means the identity theft detection protection component of your antivirus detected malicious activities in your software IDP files that are capable of leaking your identity or data loss without your consent.
Trojans are malware infections that, if already installed, proliferate other malware purposely causing chain infections. Pirated software updating tools cause damage by downloading malicious files rather than updates/fixes, or by exploiting outdated software bugs/flaws. Software 'cracking' tools also operate in a similar fashion. Software activation would be bypassed. Untrustworthy software download tools such as Peer-to-Peer networks (torrent clients, eMule, and other such tools), third party downloaders, unofficial pages, free file hosting, freeware download websites, etc., are often used to present malicious executables as legitimate files.
In short, opening such system files downloaded using these channels trick users to install malicious programs.
What are the common ways to get this virus?
Most viruses find their way into the system through downloads from unrecognized or unofficial sources. That pop-up advertisement you clicked while surfing the web or that fancy email attachment you downloaded from an unknown source could land you to a page that harvests this type of trojans.
How to avoid getting idp.generic False-positive again?
Always keep your antivirus updated and keep following the precautions we mentioned in the question we answered above.
How to avoid getting idp.generic trojan again?
First things first, keep your antivirus UPDATED. Like we saw the causes of the idp.generic virus or malware, we'll avoid clicking pop-ups on unknown websites and deleting unknown mails. We should always find and download software from official sources. It's wise to surf well-known websites for our purpose.
If you find yourself with an idp.generic virus even after the initial inspection, we request you to follow the steps for idp.generic malware removal given below to get rid of the virus completely.
How to Fix idp.generic Malware?
There are different solutions for idp.generic alert. You can try the below solutions to fix the issue.
Update Avast (any other antivirus present in your system)
If you don't update the antivirus that will surely cause idp.generic avast issue. To avoid this situation the option you can try is updating your Avast antivirus software or another antivirus which you are using in your system. It always helps to fix the issue as if it is the reason for the idp.generic issue. 
  While you open the antivirus, you will have an option to update the antivirus software.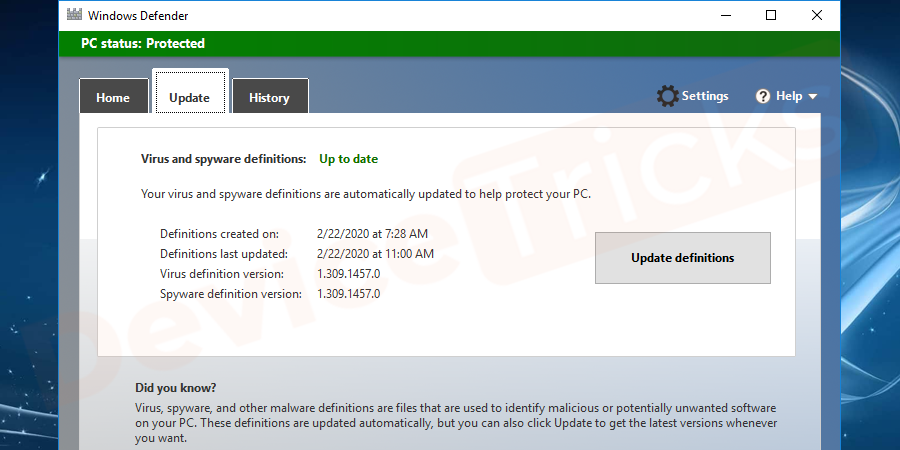 You can also go to the browser and find the latest version of the antivirus and follow the on-screen instructions to complete the updating.
False Positive
In case, you come across a false positive situation. Follow the below procedure to fix the issue. You have to take the file out of the false-positive situation to avoid antivirus blocking it. Continue doing the following steps to fix the false positive issue.
  You have to open the antivirus software in your system.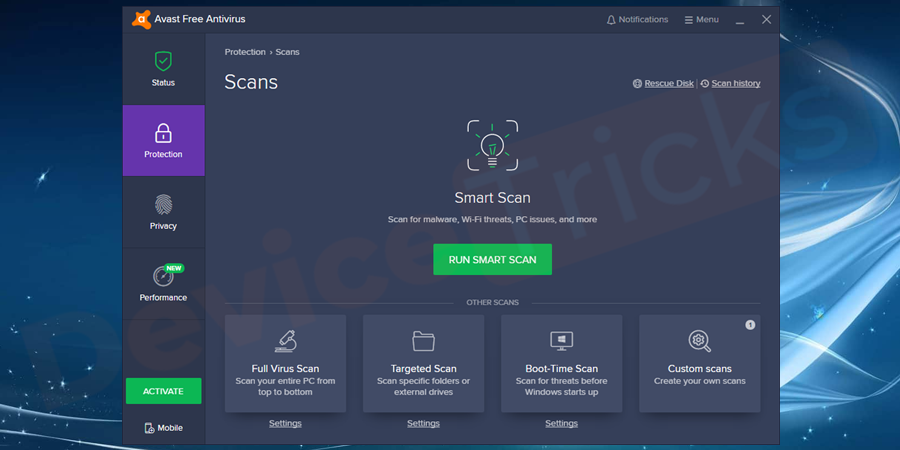 N

avigate to the protection section and click on the virus chest option.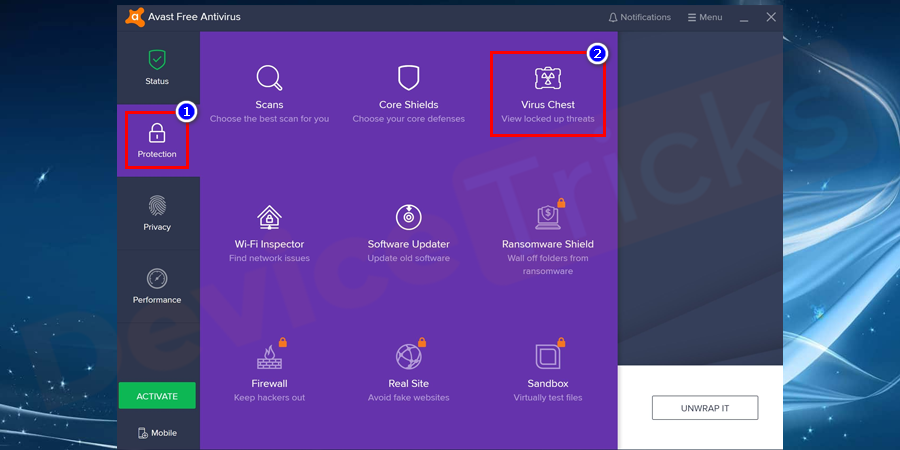 On the next screen, you have to right-click on the file. And from the drop-down options, choose to restore & add an exclusion option.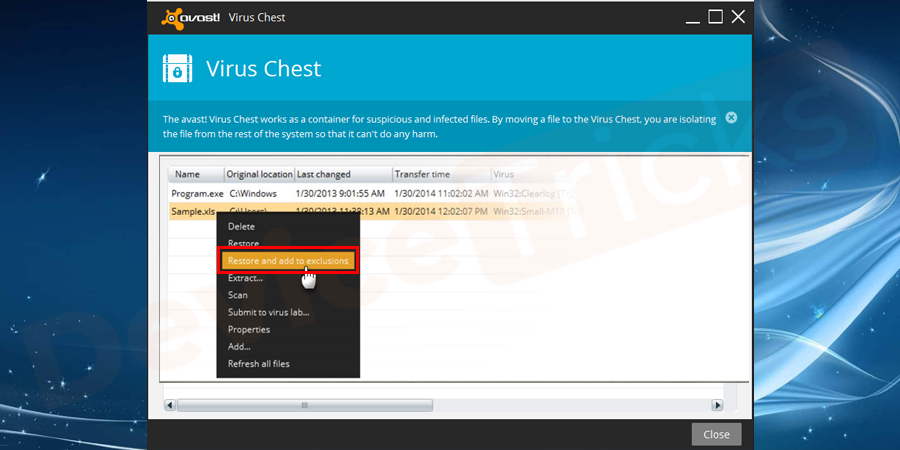 Note: Most probably the above steps are for Avast antivirus software. But those are applicable for other antivirus software. 
Safe Mode
Start your system in Safe Mode. Click Start, click Shut Down, click Restart, click OK. During the computer restart process, press the F8 key on your keyboard multiple times until you see the Windows Advanced Options menu, and then select Safe Mode with Networking from the list. For detailed procedures follow this guide to start your system in Safe Mode.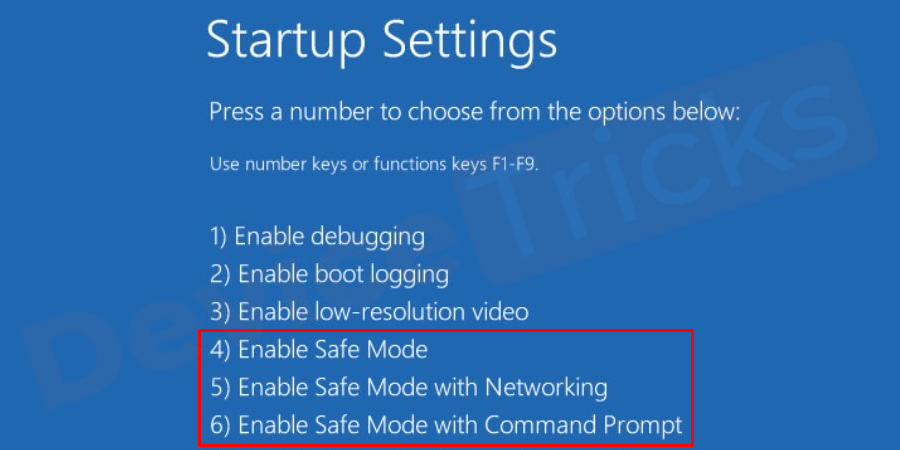 Update Java
It is a known fact that the idp.generic virus problem occurs due to the outdated Java in your system. The older versions of Java will have software infections or malware infections. You have to update or remove & re-install Java in your system to fix the issue completely related to it.
Uninstall the previous version of Java Runtime Environment (JRE)
  Go to the start button or click on the Windows button on the keyboard.
  Choose control panel or settings (the option varies depending on the operating system you are using in your system).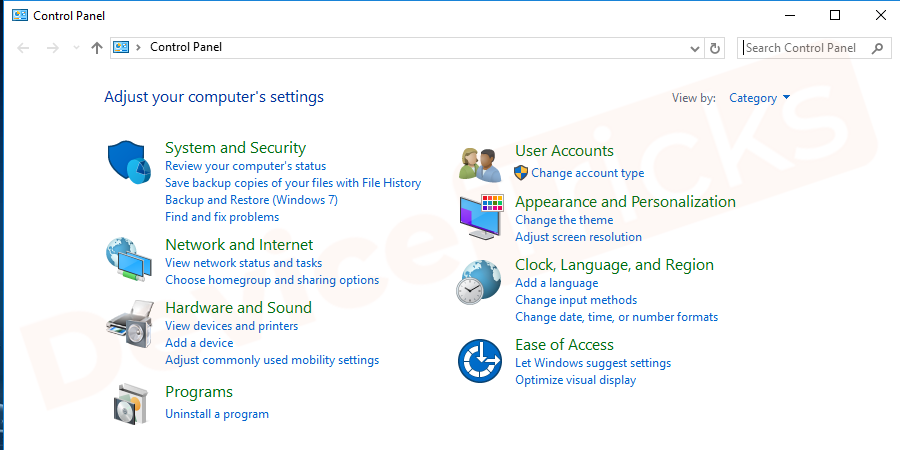 Go to the program section and Choose the uninstall a program option.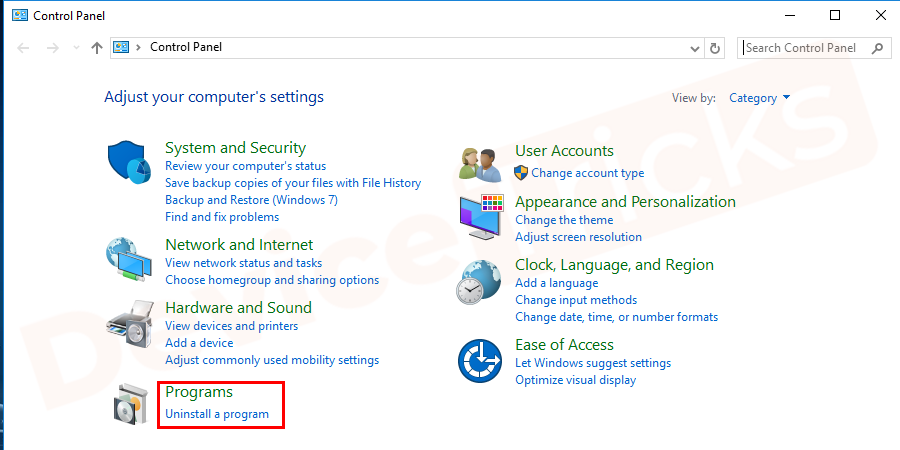 Navigate to the JRE and click on the uninstall button.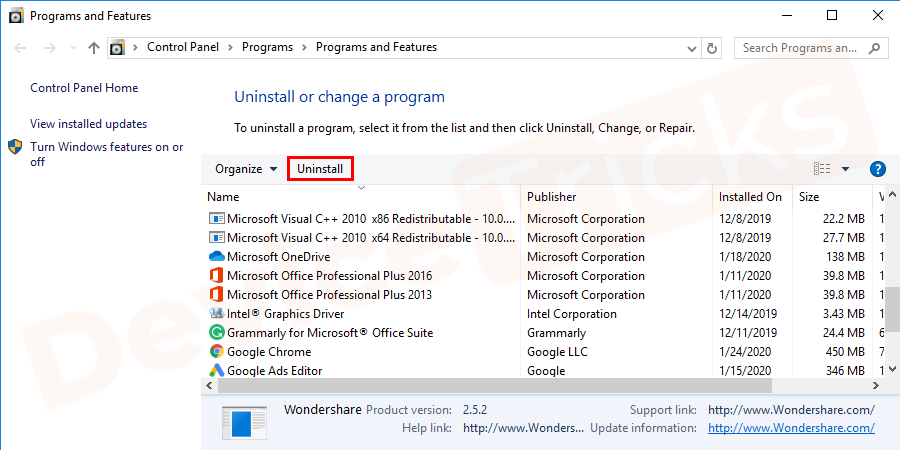 Now, close all the Windows and open browser.
  You have to download the latest version of Java Runtime Environment (JRE) and save it on the desktop.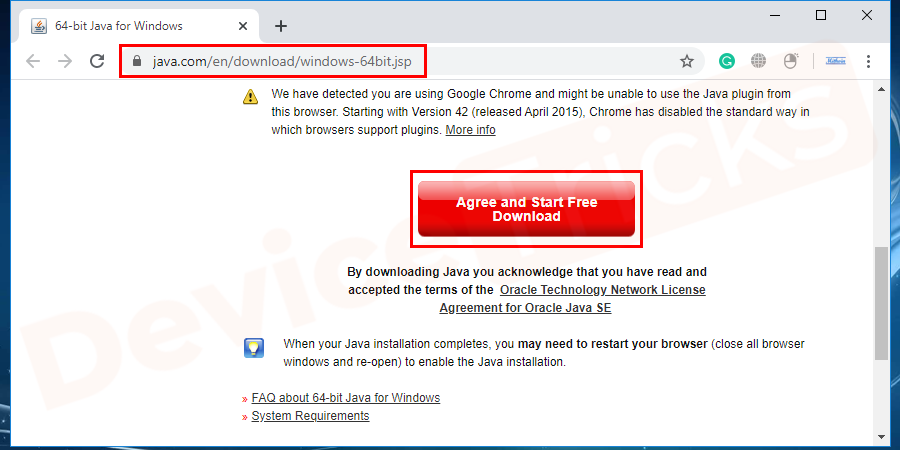 Open the downloaded file and accept the license agreement. And then continue and follow the on-screen instructions to complete the process.
  After completion of the installation, you have to reboot your system to apply the necessary changes to your computer. 
We hope, the issue is resolved. If the issue persists, move on to the next solution.
Change Antivirus
If you are still facing the issue, you have to stop using the current antivirus and download another antivirus. Because most of the time changing the antivirus may fix the issue.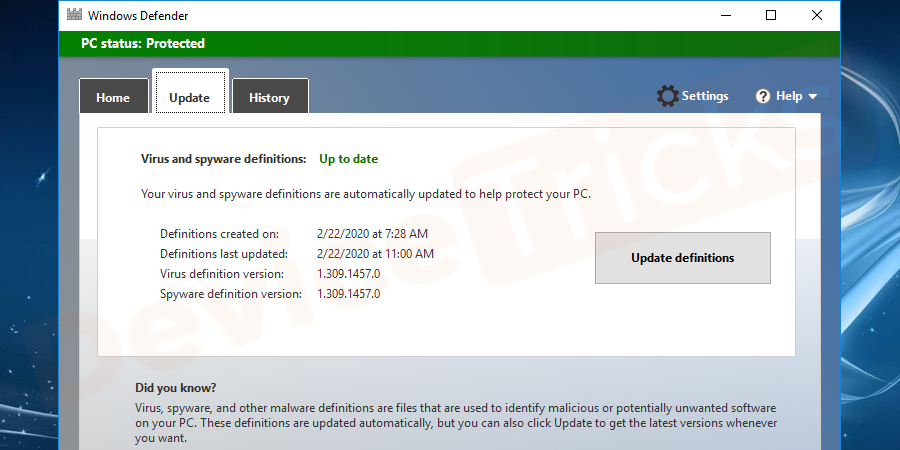 For example, if you are using Avast or AVG antivirus. Download and use Norton, Bitfinder, or Total AV antivirus software. 
Closing Thoughts
I hope now you have a clear idea of what is idp.generic virus: Is it a false positive and some of the solutions to fix it. Do you have any more requirements regarding the same issue or any other problems that you are facing in your system? You can get in touch with us either through our comment section or by messaging on any of our social media platforms. Stay tuned to this space to get regular updates regarding our posts, you can follow our Instagram, Facebook, and LinkedIn platforms.