In a world where digital footprints seem to stretch across continents and cyber threats lurk around every corner, safeguarding our online activities has become more crucial than ever. 
As we navigate the vast digital landscape, it's vital to understand the tools at our disposal to protect our privacy, secure our sensitive data, and access the vast expanse of the internet without restrictions. 
Enter the virtual shield that has gained significant prominence in recent years: the Virtual Private Network, better known as VPN. So, what exactly is a VPN? Plus, how does it work its magic? 
This is exactly what we'll try to understand through this article. So, let's get started…
What is A VPN?
A VPN, which stands for Virtual Private Network, is a technology that sets a secure and encrypted connection between a user's device and the internet. As per the VPN definition, it creates a private network over a public one and ensures that user data remains protected and confidential while accessing online resources.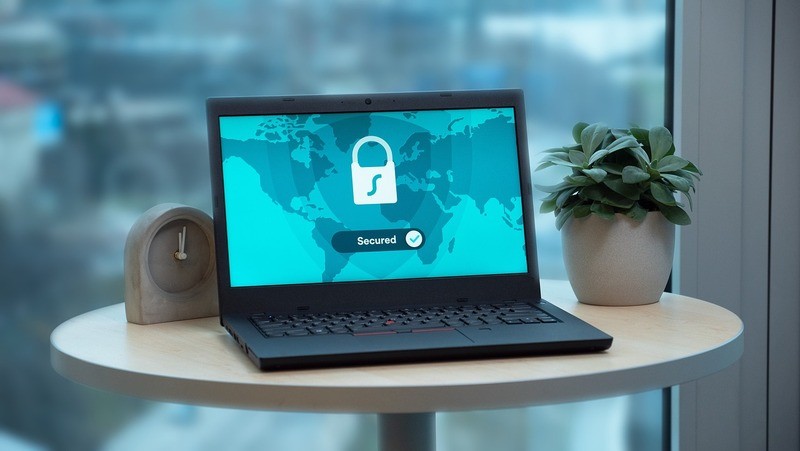 A VPN will-
Acts as a secure tunnel, safeguarding your data from malicious hackers.

Route internet traffic through their own servers.

Disguising the user's true IP address.
How Do VPNs Work?
Presented below is a curated step-by-step breakdown of the workings of VPNs-
VPN Protocols
VPNs use different protocols (such as OpenVPN, IPSec, or WireGuard) to establish the encrypted connection between your device and the VPN server. These protocols determine the encryption strength, authentication methods, and overall security of the VPN connection.
Split Tunnelling
Some VPN services offer a feature called split tunnelling, which allows users to selectively route their internet traffic through the VPN server. This can be useful when you want to access local network resources (like printers or shared drives) while simultaneously enjoying the benefits of a VPN for specific online activities.
Geo-Spoofing & Bypassing Censorship
VPNs allow users to bypass geographic restrictions by masking their IP address with one from a different location. This enables access to region-restricted content, such as streaming services or websites, and helps individuals living in countries with strict internet censorship to access the free and open internet.
Types of VPNs
There are several types of VPNs, each catering to specific needs and scenarios. Here are the main types of VPNs:
Remote-Access VPN
This type of VPN allows individual users to connect to a private network remotely over the internet. It is commonly used by employees who need secure access to their company's resources while working from home or traveling. 
Site-To-Site VPN
Also known as a network-to-network VPN, this type of VPN establishes secure connections between multiple networks or locations. It enables organizations with multiple branches or offices to connect their local networks together over the Internet, creating a secure and private communication channel. 
Mobile VPN
Mobile VPNs are designed for mobile devices, such as smartphones or tablets, and provide secure connections for users on the go. These VPNs allow mobile users to access corporate networks or other private networks securely, even when connected to public Wi-Fi networks. 
Peer-To-Peer VPN
In a peer-to-peer VPN, also called a mesh VPN, multiple devices or nodes directly connect to each other to create a secure network. This type of VPN is decentralized and does not rely on a central server. 
Important Terminologies Related To VPN
Below given are some important terminologies related to VPN-
IP Address
A unique numerical label is assigned to each device connected to a network. VPNs can mask or change the user's IP address to enhance privacy and bypass geo-restrictions.
Logging Policy
The policy implemented by a VPN provider regarding the collection, storage, and retention of user data. A strict no-logs policy ensures that no identifiable information or browsing activities are recorded.
Bandwidth
The maximum data transfer rate of a network connection is typically measured in bits per second (bps). Some VPN services may impose limitations on bandwidth usage, which can affect internet speed.
Kill Switch
A feature that automatically terminates internet traffic if the VPN connection drops unexpectedly. This prevents data from being transmitted outside the encrypted VPN tunnel, maintaining privacy and security.
DNS Leak
A security vulnerability can occur when a device using a VPN inadvertently reveals its original DNS (Domain Name System) requests to an external DNS server, potentially exposing the user's online activities. VPNs employ measures to prevent DNS leaks and ensure privacy.
Obfuscation
A technique used by VPNs to disguise VPN traffic, making it appear like regular internet traffic. This helps bypass VPN blocking or censorship attempts in restrictive regions.
Considerations When Choosing A VPN
When choosing a VPN, it's important to consider several factors to ensure you select a service that meets your needs. Here are some key considerations when choosing a VPN-
Security Features
Look for VPN providers that offer strong encryption protocols (such as AES-256), secure VPN tunnelling protocols, and robust authentication methods. Features like a kill switch, which terminates internet access if the VPN connection drops, can enhance security.
Compatibility
Check if the VPN supports the devices and platforms you plan to use, such as Windows, macOS, iOS, Android, or Linux. Additionally, consider the number of simultaneous connections allowed per account if you intend to use multiple devices simultaneously.
Customer Support
Evaluate the VPN provider's customer support options. Look for providers that offer timely and responsive customer support through channels like email, live chat, or phone, in case you encounter any issues or have questions.
Reputation & Reviews
Research the VPN provider's reputation by reading reviews and feedback from other users. Look for reputable and trusted providers with positive reviews and a track record of reliable service.
Pricing & Payment Options
Consider the VPN provider's pricing plans and payment options. Compare different providers to find a balance between features, performance, and cost that fits your budget.
VPNs Protocols
VPN protocols are sets of rules and procedures that dictate how VPN connections are established, how data is encrypted and decrypted, and how data integrity and authentication are ensured. Here are some commonly used VPN protocols:
OpenVPN
OpenVPN is an open-source protocol known for its flexibility, security, and wide platform compatibility. It uses SSL/TLS protocols for encryption and supports various cryptographic algorithms. OpenVPN is highly configurable and can operate over UDP (User Datagram Protocol) or TCP (Transmission Control Protocol) ports.
IPsec (Internet Protocol Security)
IPsec is a widely adopted protocol suite for securing Internet communications. It provides authentication, encryption, and data integrity and can be used in two modes: transport mode (protecting the payload of an IP packet) and tunnel mode (protecting the entire IP packet). IPsec is commonly used in site-to-site VPNs.
L2TP/IPsec (Layer 2 Tunneling Protocol With IPsec)
L2TP is a protocol that creates tunnels for transmitting data between networks. It doesn't provide encryption or authentication by itself, but it's often combined with IPsec for secure communication. L2TP/IPsec is widely supported by various devices and operating systems.
PPTP (Point-To-Point Tunneling Protocol)
PPTP is one of the oldest and most widely supported VPN protocols. It offers relatively fast speeds but is considered less secure than other protocols. PPTP has built-in support in most operating systems, but its usage has declined due to security vulnerabilities.
SSTP (Secure Socket Tunneling Protocol)
SSTP is a Microsoft-developed protocol that provides a secure connection over the SSL/TLS protocol. It is primarily used on Windows operating systems and can bypass firewalls that block other VPN protocols since it uses the standard HTTPS port (443).
WireGuard
WireGuard is a modern and lightweight VPN protocol that aims to provide simplicity, speed, and strong security. It utilizes state-of-the-art cryptography and is designed to be efficient, making it suitable for both mobile and desktop platforms.
Conclusion
All in all, a Virtual Private Network (VPN) serves as a vital tool in today's digital world, providing users with enhanced security, privacy, and access to a global online experience. 
Whether it's for remote work, accessing geo-restricted content, or maintaining online privacy, understanding the fundamentals of VPNs empowers individuals to make informed decisions when choosing and using these essential digital shields. 
As technology evolves, VPNs will continue to play a crucial role in ensuring a safer and more private online environment. So, embrace the power of VPNs and explore the vast possibilities they offer in the ever-expanding digital realm.
If you feel this article helpful please like, share, and follow our Facebook page and keep visiting our website for such tutorials.
FAQs
Q1: Are VPNs legal?
In most countries, using a VPN is legal. However, it's crucial to note that using a VPN to engage in illegal activities is not condoned. Also, some countries may have restrictions or regulations on VPN usage, so it's advisable to check the local laws before using a VPN.
Q2: Are all VPNs the same?
No, VPNs can vary in terms of features, security protocols, server networks, and logging policies. It's vital to research and chooses a reputable VPN provider that aligns with your specific needs for security, privacy, and performance.
Q3: Does using a VPN slow down my internet speed?
Using a VPN can slightly reduce internet speed due to the encryption and routing processes. However, with a reliable VPN service and a robust internet connection, the impact on speed is usually minimal.
Q4: Can I use a VPN for streaming and torrenting?
Yes, many VPNs support streaming services and torrenting. Look for VPN providers that have optimized servers for streaming and allow peer-to-peer (P2P) file sharing. Not all VPNs support these activities, so it's important to choose one that specifically mentions support for streaming and torrenting.