Hey Folks, are you worried about how to protect your online privacy and security? Don't worry, you are not alone. The digital world is becoming a more and more complex environment for the average user to negotiate. There are numerous reasons why this is the case, but the most critical factors primarily boil down to an issue of boundaries.
The fact of the matter is that as a modern internet user, you are routinely faced with risks to your cybersecurity and personal privacy. Cybercriminals are more active than they have ever been, continually employing new underhanded methods in order to access and exploit the personal data of unsuspecting users.
Simultaneously, internet service providers (ISPs) the world over are monitoring their customers' traffic and restricting their freedom.  
Present-day circumstances are such that you must take matters into your own hands and seek ways to preserve the integrity of your online experience. In this endeavor, VPN technology is absolutely the way forward for you. 
What is a Virtual Private Network [VPN]

A virtual private network, also known as a VPN, is a software solution designed to help you bolster your digital security and privacy while you use the internet. A VPN establishes a secure tunnel for all of your internet traffic, adding an extra layer to your privacy and security so that you can go about your business online without worrying about the interference of third parties.
VPN applications come in two main forms: browser extensions and desktop clients. While both offer increased privacy and protection, they differ in terms of coverage. While VPN clients protect your device's connection in totality, browser extensions focus exclusively on securing traffic coming from your web browser. As such a VPN extension is a simpler, more compact version of a full VPN client that does not require a full install.
VPN clients and extensions have distinct pros and cons, as do free and paid VPN services. However, for the uninitiated, a free VPN client is often a good place to start.
Luckily, the VPN market is soaring, so there are a wealth of different VPN options available. With a small amount of research, you can easily find the best free VPN to suit your specific needs.
4 Ways a Free VPN Can Protect Your Online Privacy and Security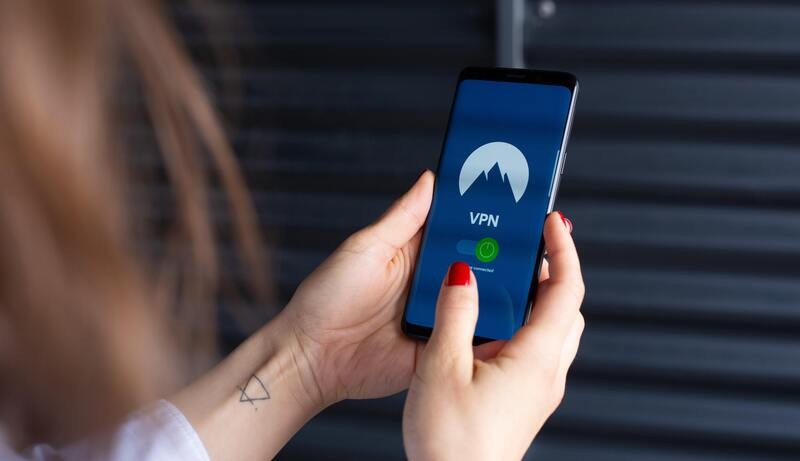 Basically, A VPN can protect you by encrypting your data and hiding your location. When you use a free VPN, your IP address is hidden, so your online activities can't be traced back to you. This means your ISP, government, or hackers can't spy on your online activities.
Additionally, a VPN will encrypt your data, making it impossible for anyone to access it. This can protect you from having your data stolen or misused.
Finally, a VPN can help you bypass Internet censorship and access geo–restricted content and it can protect you from a wide range of different problems. These include the following:
Hackers
Hackers are, naturally, one of the biggest threats to your cybersecurity, as they can access valuable personal information and potentially even steal your identity.
In many cases, they do this by tracking your IP address, so protecting guarding is a good way to stop hackers from getting their foot in the door.
Your VPN will help you to do just that. By allowing you to divert your internet traffic through a remote server, your VPN service will enable you to disguise your IP address, thereby protecting you against potential attacks from hackers. If you frequently use public networks to browse the internet, then a VPN is an absolute must.
Geo-blocking
Unfortunately, hackers are not the only ones who track IP addresses. Whenever you go online, websites and ISPs have the ability to see your IP address.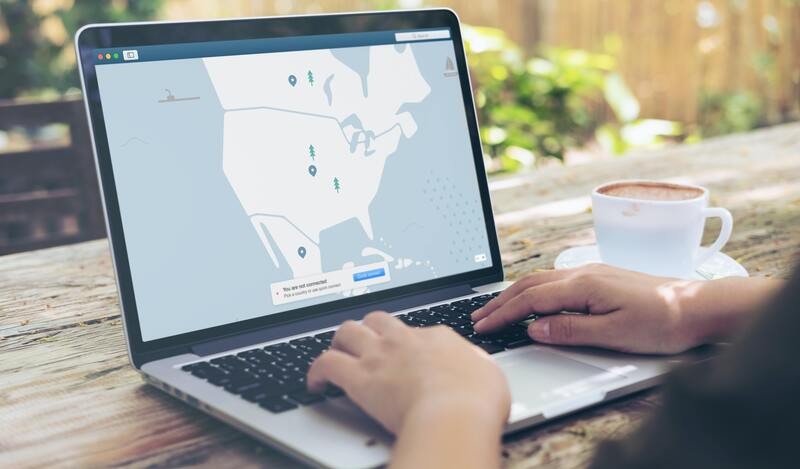 Using your IP, they can recognize your personal device and pinpoint your geographical location. This allows organizations to impose blocks on you, preventing you from accessing certain sites and services online.
The provides a convenient workaround for this issue. As mentioned above, your VPN will allow you to browse the internet using an alternate IP address. This means that by altering your server location, you can appear as a normal user in that area, thus circumventing the issue of geo-blocking entirely.
Bandwidth throttling
Even if you are accessing sites of content intended for your region, ISPs are still inclined to interfere with the quality of your online experience, namely by implementing bandwidth throttling.
These organizations keep tabs on user behavior, and often restrict bandwidth at set times or when users are seen to be engaging in specific activities such as online gaming or streaming. 
A significant benefit of having a VPN is that it allows you to hide your online activities. This means that ISPs cannot see what you're doing, so they cannot throttle your bandwidth. In this way, you can protect your online privacy and security using a VPN and significantly improve your experience.
Price discrimination
E-commerce websites employ a variety of insidious techniques to increase their profits. One of these is dynamic pricing, which can see the prices of products fluctuate according to factors like time of day, region, and more.
The main problem with this is that should you land on a website when the price is high, it will remember you and freeze the price there.
Similarly, should you browse airline tickets multiple times, vendors will increase ticket prices based on perceived demand.
A VPN can alleviate this issue. Masking your IP and allowing you to browse the Internet with anonymity, a free VPN will enable you to avoid such practices and get value for money online.
Conclusion
With parties on every side monitoring your activity and seeking to exploit our data, there has never been a greater need for solutions that can bolster your security and privacy. Hope, now you can browse safely and anonymously, and protect your online privacy and security using a VPN, thus avoiding the pitfalls of the digital world.