The journey of digital wellbeing with Google was set in May 2019 and since then it has been showing a bunch of initiatives that have been taken for the well being of the customers. The Android 9 and 10 users are going to benefit from one new feature that is known as the Focus mode feature. 
The last feature that was introduced by Google in the digital wellbeing app was a beta update. The new Focus mode feature is introduced to enhance the concentration by pausing the parental link support feature and the other distracting applications on your device. 
The anticipation of Google coming up with yet another due feature like Focus mode was not really a surprise. There have been various improvements in the Digital Wellbeing Application with evolution in its ability to support multiple devices. 
Focus mode is a hot feature that will help in changing the ideology that smart devices and their recurrent evolution keep us away from our healthy life. 
When you update the beta version you might not get to witness any changes in your Android device but later they might start appearing on your device. You would then be able to see the Focus Mode feature on your Digital Wellbeing app.
How Does it Work?
The Focus mode page will produce an organized list of applications that you have been using on your device. These applications are sorted based on the usage time on each different app.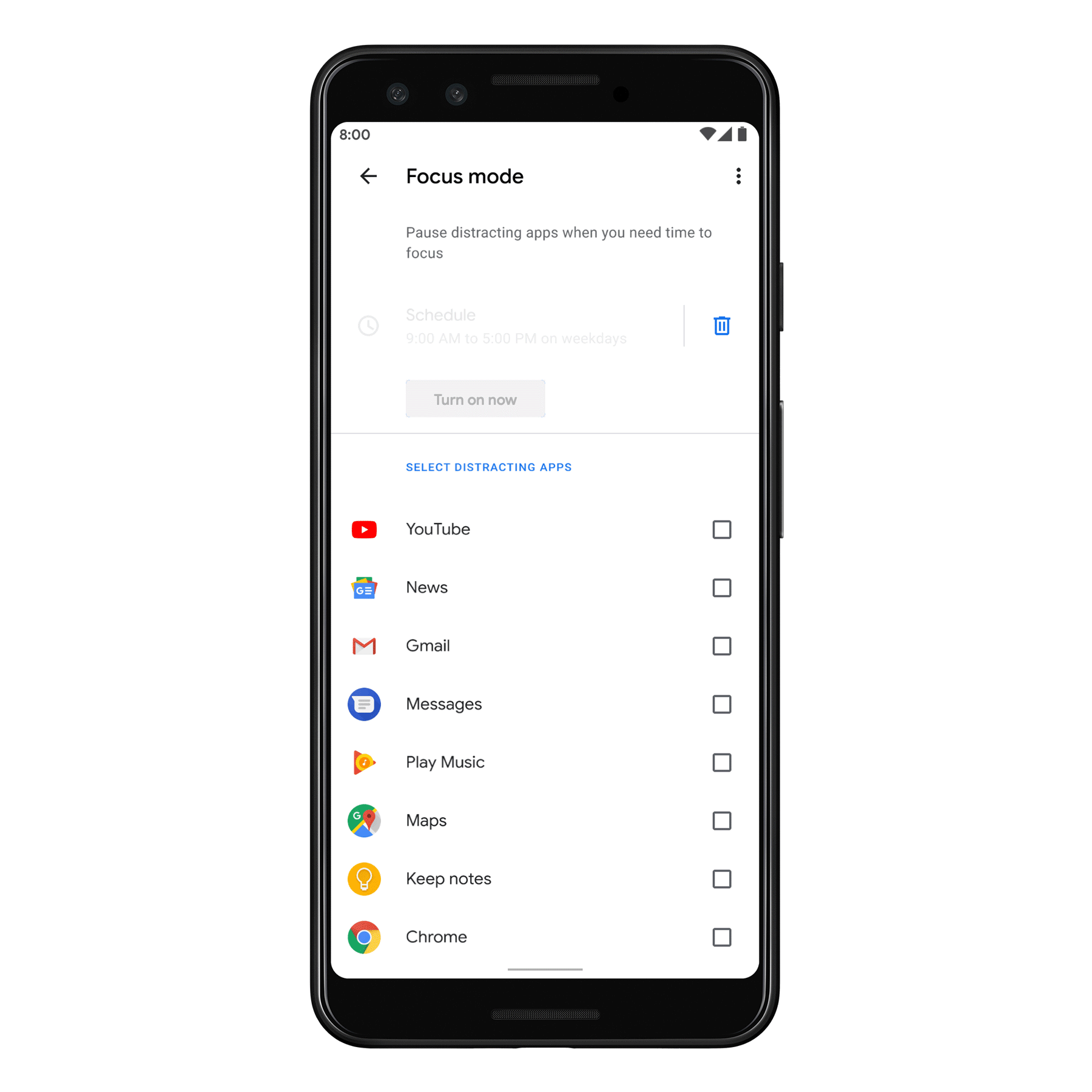 This will allow you to select the most distracting applications. This way you would understand that which all should be put on Focus mode to prevent them from distracting you during your work hours. You can simply disable those applications in the Focus mode page and do your work with a better concentration.
There is a quick settings toggle which is a part of the update and makes your task of switching on and off the focus mode feature easier. You do not need to switch to the application every time you want to do the needful. 
The icons for the applications that are marked as distracting are greyed out to make them unnoticeable. This way if you open the application, it will first popup a reminder that you have paused the application. You need to go back and change the settings.