Have you lost your phone or stolen or misplaced somewhere? You might be wondering how to find my phone? I have also lost my phone recently that's why I can understand your situation.
Really, losing your mobile is a stressful event. But there are inbuilt tools into every Android phone that can make it possible to lock and track down a lost or stolen phone easily. The phone is the most personal device nowadays and losing it cuts off your access to the rest of the world. Moreover, replacing it is also a costly annoyance. Need not worry, just take a deep breath and follow the guide carefully to find your phone.
Points to ensure soon after buying a phone
There are some settings that need to be done on your phone just after purchasing it so that you can trace it back when you missed it even if you only left it in the house.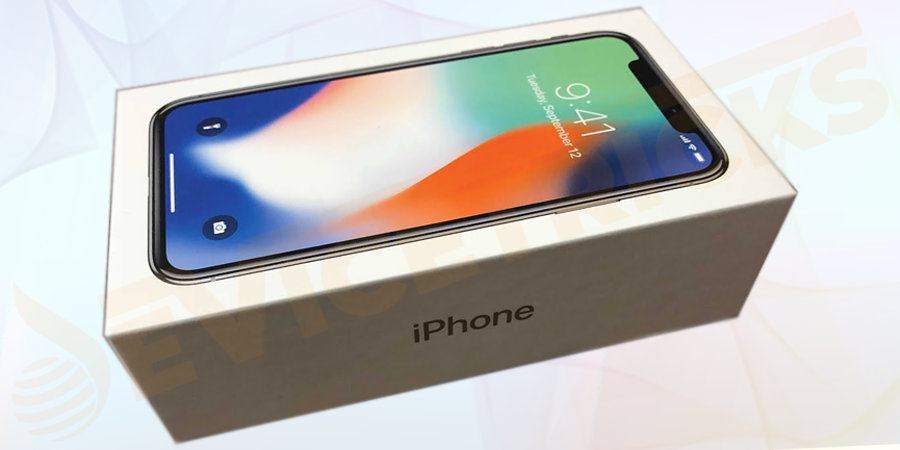 Turn on passcode and fingerprint authentication first. It is recommended not to use facial recognition on your Android device. Though it can be inconvenient to use a fingerprint or PIN every time you are using the phone, it will be beneficial in saving your personal info from strangers when you missed your phone.
Because the technology used for facial recognition on most of the Android phones can be easily cracked easily with a matching photo of your face. However, some Android phones such as Google's Pixel 4 and Pixel 4 XL are the exceptions, because they are using a more reliable system similar to Apple.
When you sign in to an Android device initially with a Google account, the feature for Find My Device is already enabled. It is a feature you will use when your phone ever goes missing to track, remotely lock and remotely erase the data stored in it. If you are not sure about the ability of this feature on your device then you can check it by doing so
Open the Settings and go to Security & Location > Find My Device.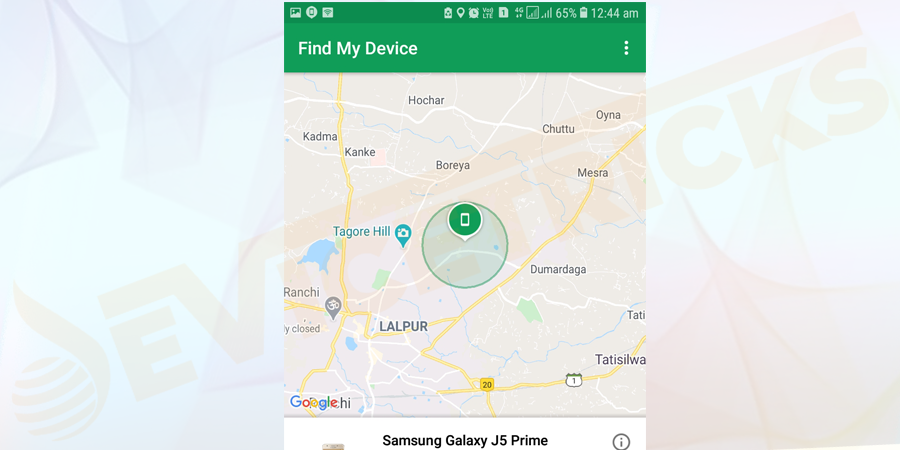 Otherwise, if your device is not having a Security & Location option, then go to Google > Security > Find My Device.
Find My Device should be turned ON. If not, slide the switch to the On position.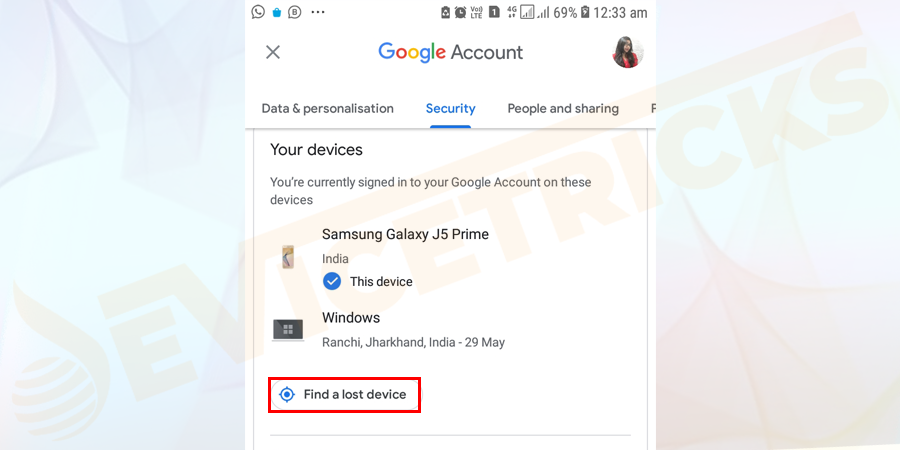 There are various methods to regain your missing phone. If it is a smartphone or tablet running iOS or Android, it is already having the software needed to track it. Moreover, there are a variety of third-party apps you can install to track it.
First, we will look into solutions to how to find my iPhone, next how to find my Android phone, and standard solutions for all types of mobiles.
How can I find my Lost or Stolen iPhone?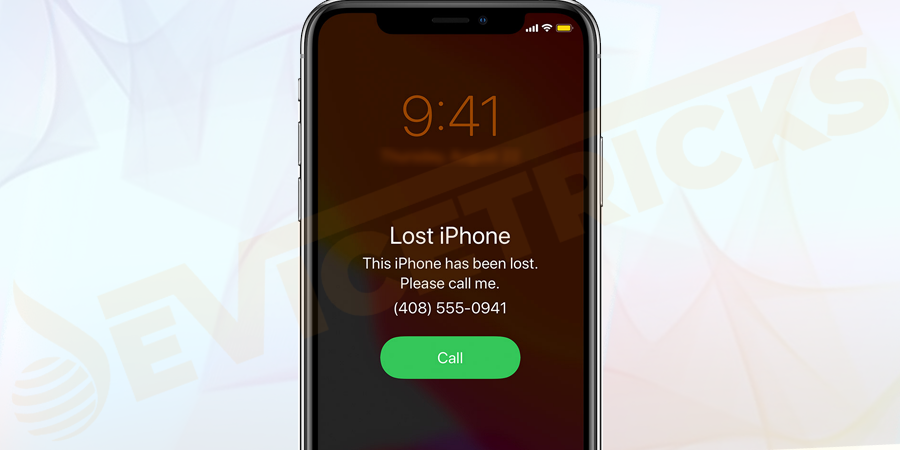 If you lose your iPhone, iPad, or iPod, then follow the following solutions to get back your phone and information in it.
Locate iPhone using Find my iPhone
You can use FIND MY IPHONE to locate your device and to take additional actions to recover it. You must already have an Apple ID that is linked to your iCloud on your iPhone at the time of loss for using this solution.
Click on the link given https://www.icloud.com/#find and sign – in with Apple ID using a Mac or PC or you can use FIND MY IPHONE app on another iPhone, iPad, or iPod touch.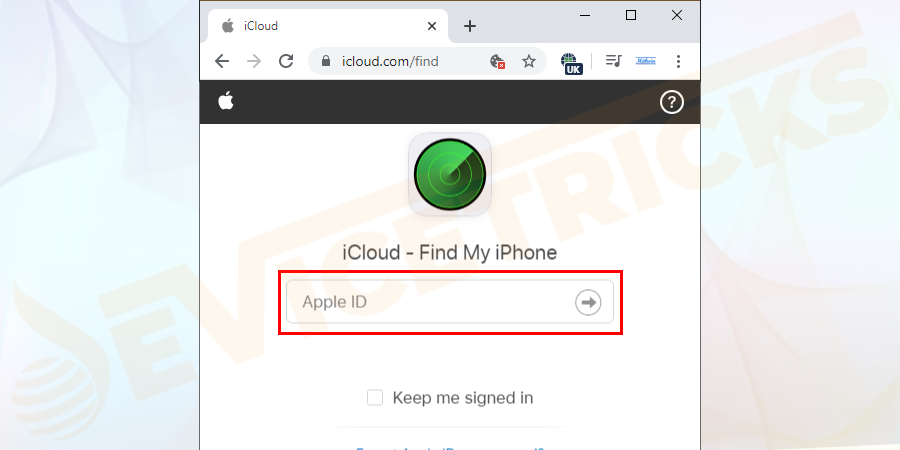 Using iCloud and find my iPhone, you can select your device to view its location on a map.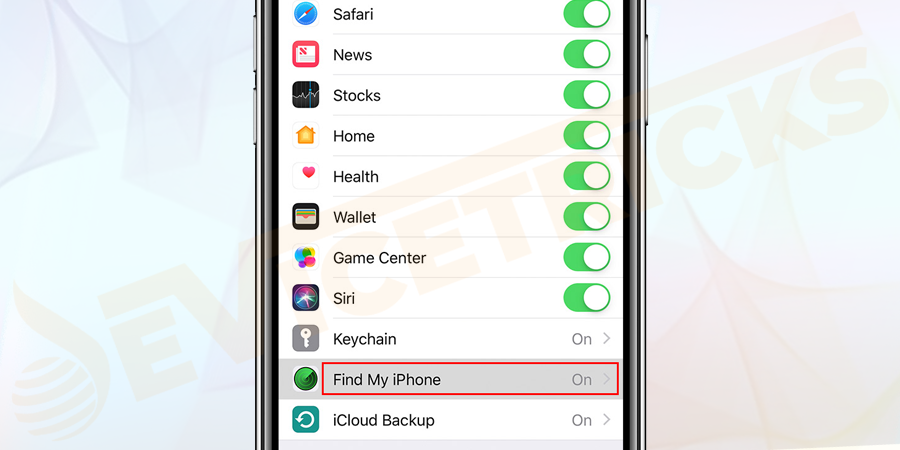 If the device is nearby your area, then you can play a sound to help you, or someone of your friends nearby will find it.
You can turn on lost mode. Using that feature you can remotely lock your device with a password, and you can make to display a custom message with your phone number on your missing device lock screen and keep track of your device location.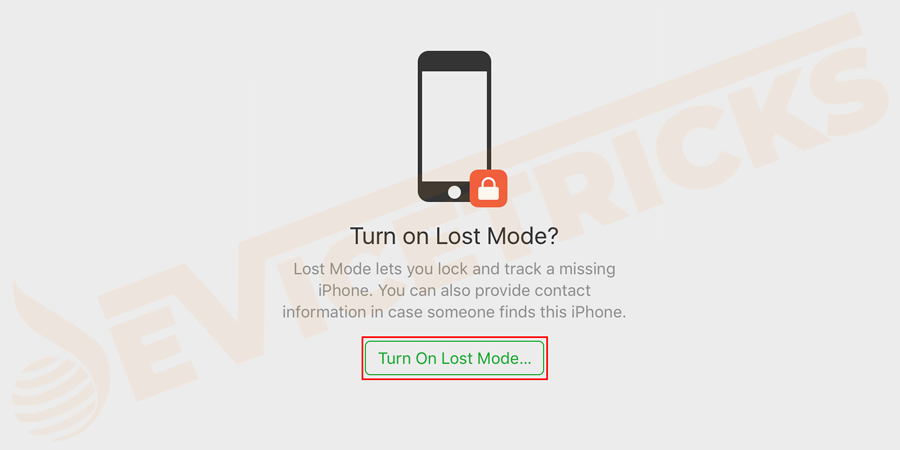 Have you added your credit, debit, or prepaid card to apple pay? Don't worry. When you put your device in lost mode, the device is suspended from the ability to make payments using apple pay.
Report your lost or stolen device to local law enforcement, and you have to provide the serial number of your Apple product.
On iPhone, iPad, iPod touch, or Apple Watch, go to settings > general > about to find the serial number of the product (it is better to save that number before lost). If you missed the phone, you could see the serial number using the barcode on the box of Apple iPhone. You can also get your product's serial number on the original receipt or invoice.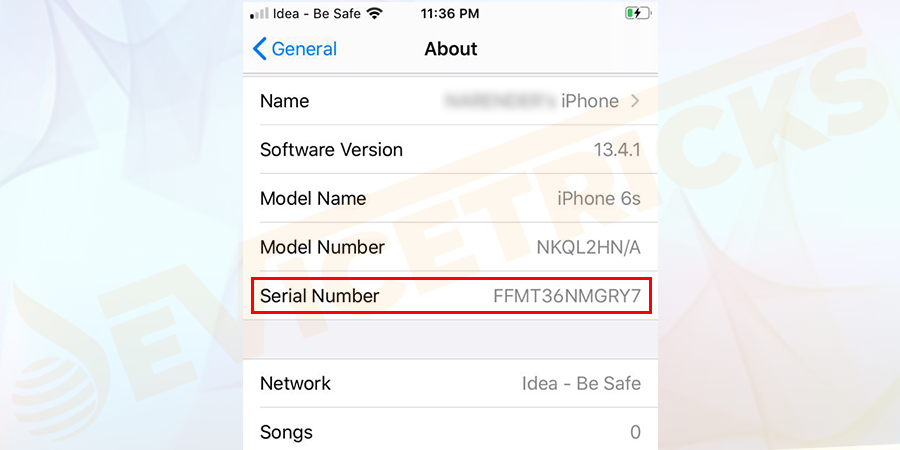 To prevent anyone else from accessing the data on your missing device, you can erase it remotely. When you perform this option, all the information is deleted, and you will not be able to find the device using find my iPhone. The activation lock will be turned off, and this allows another person to use your device.
If you are using family sharing any family member list mobile can help to locate your device. Just sign–in iCloud with their Apple ID and you can find your device associated with the family sharing account.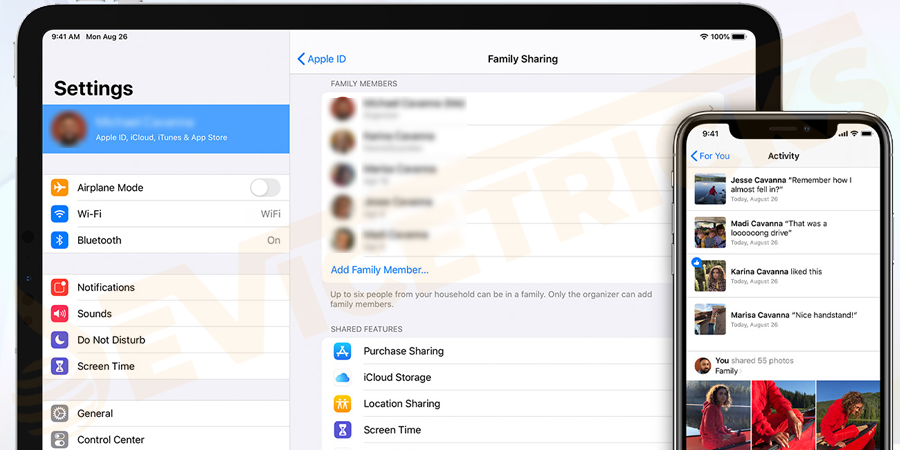 NOTE: If your missing device is covered with Applecare+ with theft and loss, you can claim for your left or stolen iPhone.
Locate my iPhone using a Web browser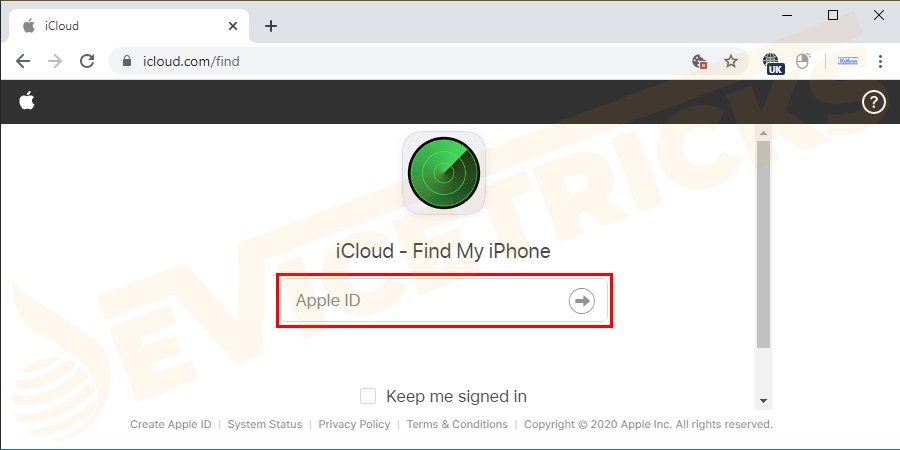 Now, on the next screen click find my iPhone.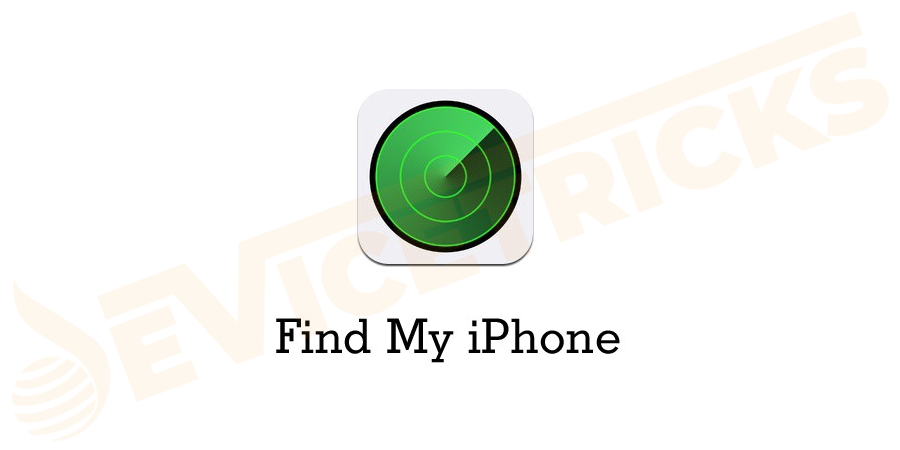 First, click on the lost mode to lock your mobile screen.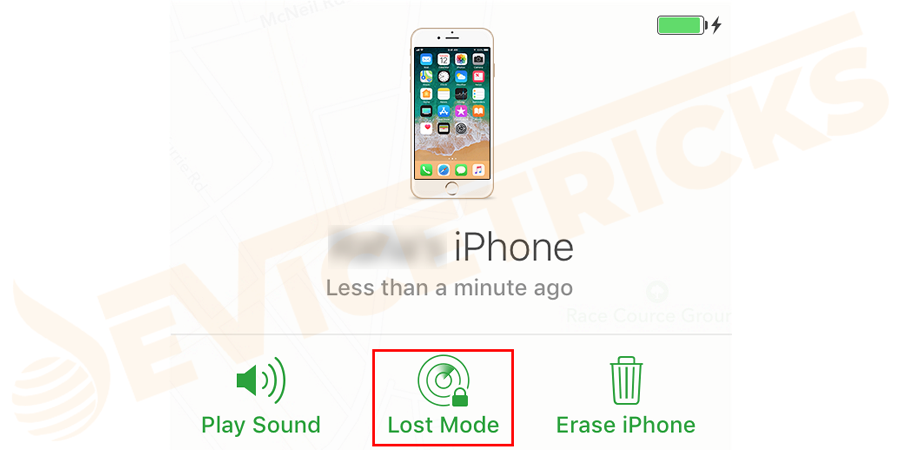 On the next screen of losing mode,  a message and number will be displayed on your iPhone.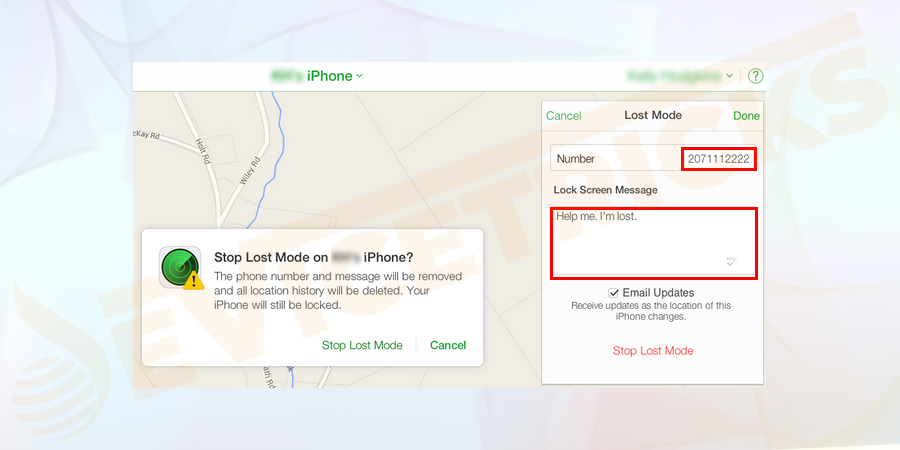 After entering the mobile number and message, click on the Done button.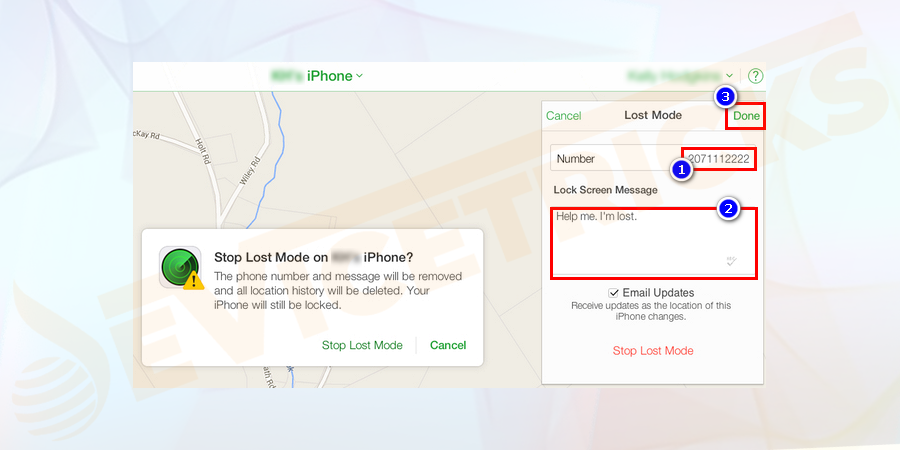 You will get email updates if the location changes. If you get your phone, then stop lost mode or you can unlock the phone entering a passcode on the mobile screen.
Find your device using iPhone Mobile
Open settings in the iPhone mobile of any of your friends or family (if you have family sharing option) and click on the iPhone name present at the top of the settings.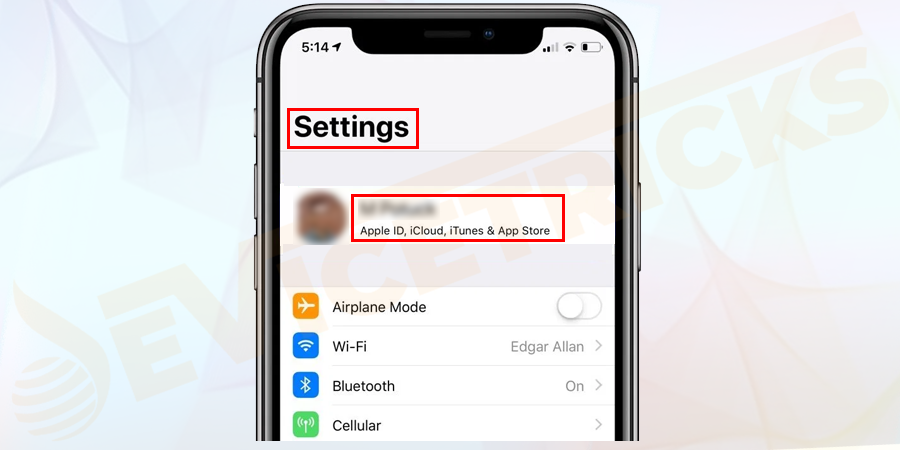 Scroll down and find iCloud, tap on it.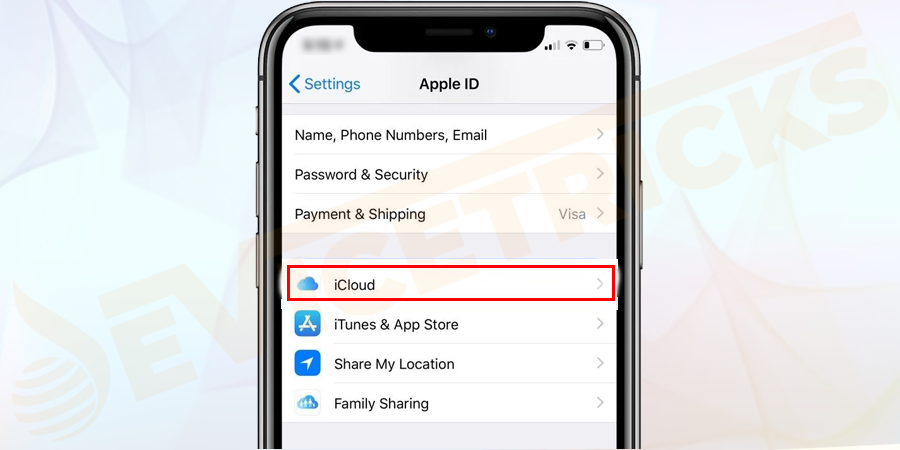 On the next screen click on find my iPhone. Enter the iPhone ID if it is not a family sharing device else continue with the following option and click on the device that is missing.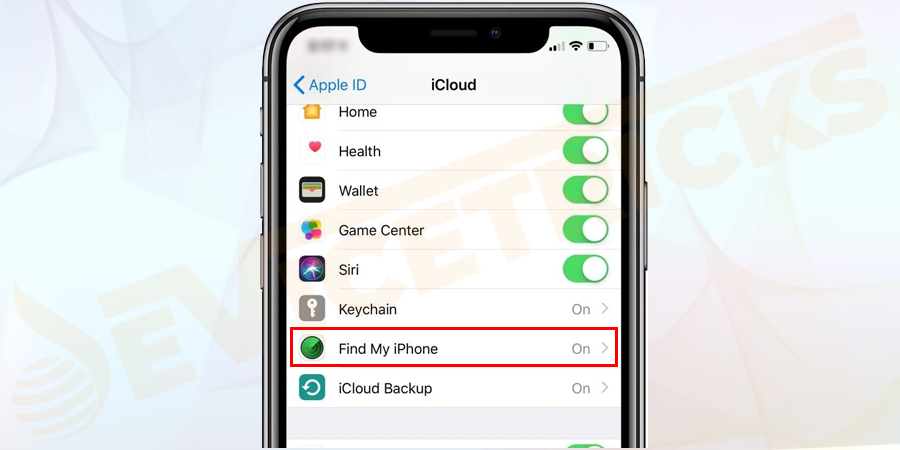 Use the Map Controls to locate your iPhone
If none of the methods worked for you then you can locate your iPhone using the Map Controls.
Click on the Menu options and play the sound button to make an alert (sounds even your mobile is silent). It is to make sure that your mobile is within your range.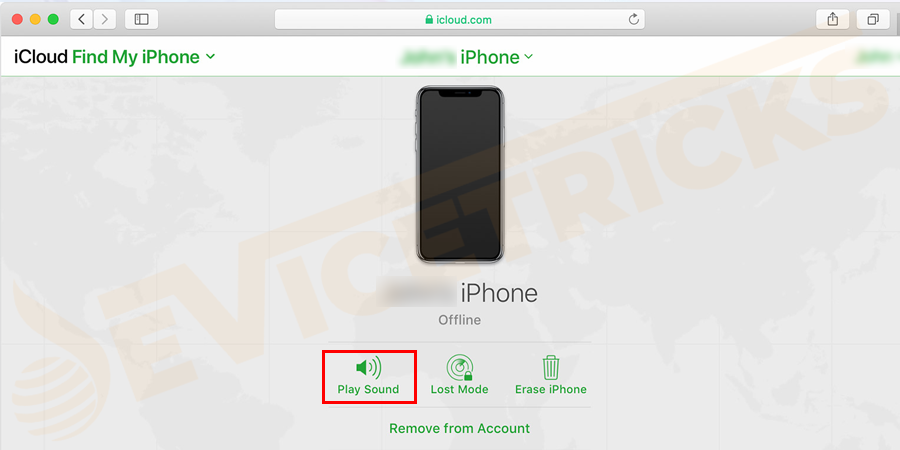 If the mobile is not in your range then tap on the lost mode button to make sure it's locked.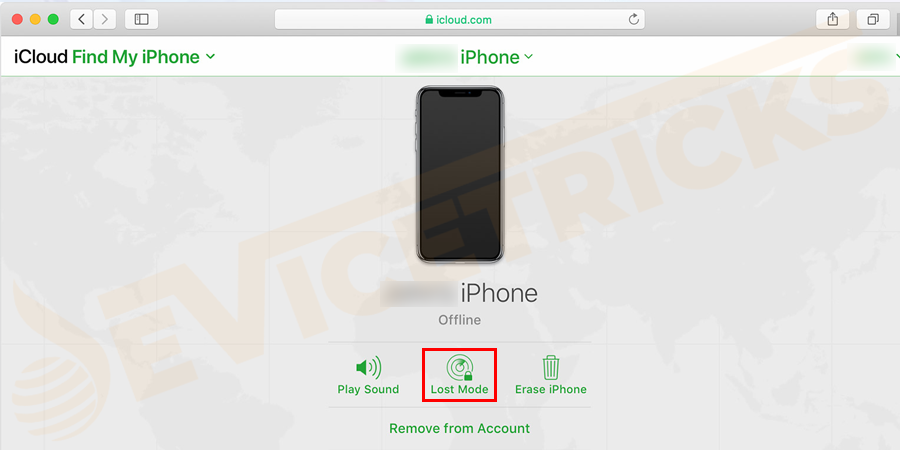 Enter a contact number; this will be displayed on the iPhone lock screen that makes someone who finds the phone can reach you. Click on the Next button.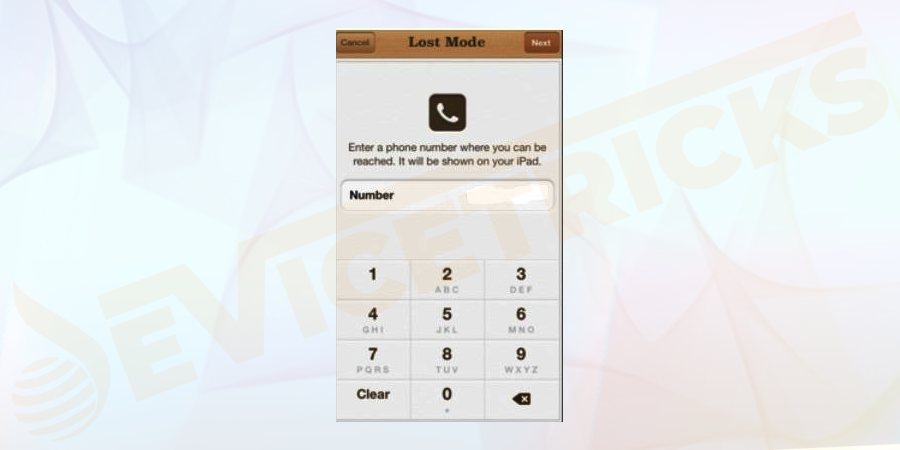 On the next screen, you can type a message that will be displayed on the iPhone lock screen.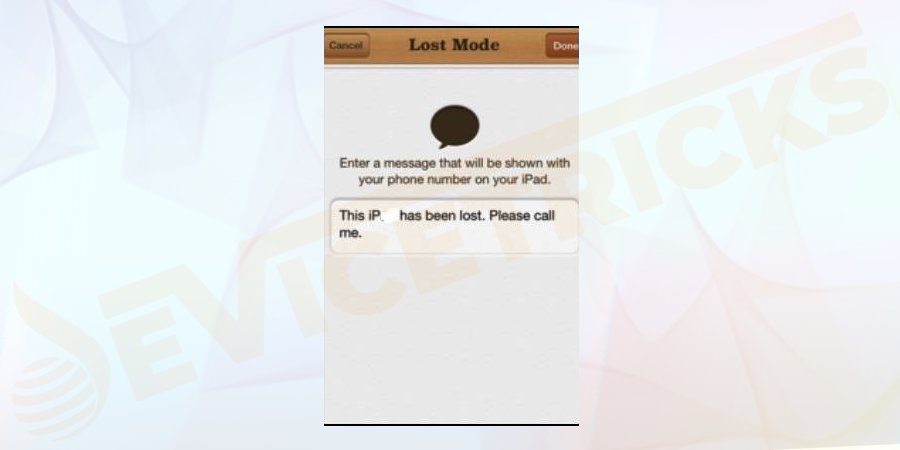 **If the iPhone has a passcode (password) then it will get locked with that code. Otherwise, you are asked to enter a code for securing it. The apple pay app will be suspended.
Note: The lock screen will display a message along with the phone number you chose and along with a button that lets someone call that number.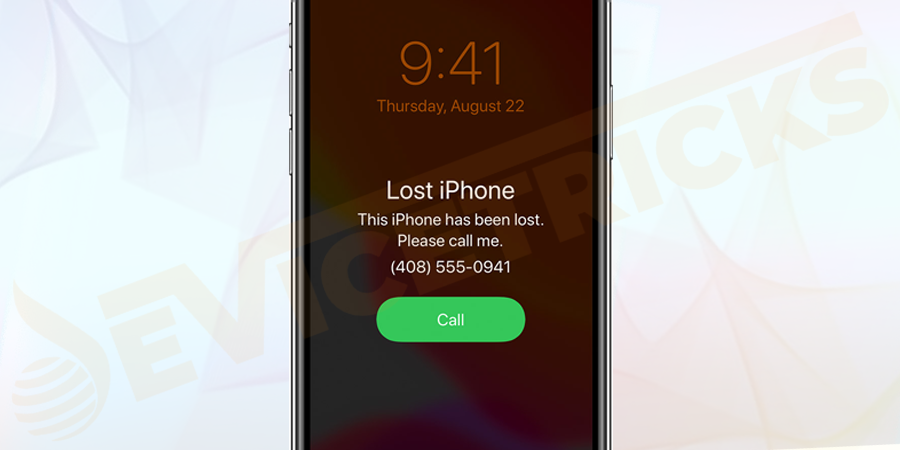 Locate my iPhone Using an Apple Watch
The Apple Watch and iPhone must be connected via Bluetooth or the same Wi-Fi network before it lost.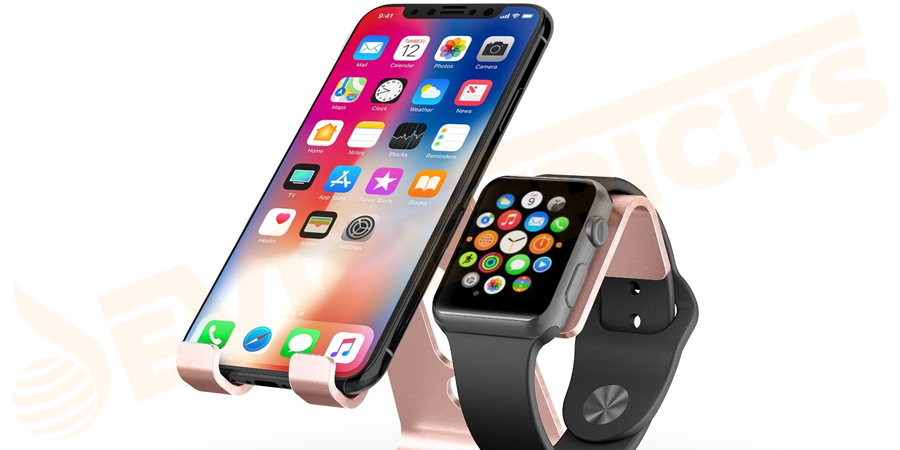 Tap on the face of the watch from bottom to up, to bring the light to show the menu options.
You will find the ping button present below airplane mode, do not disturb and silent mode buttons. On clicking the ping button, your mobile will sound brief pinging and helps to locate the device. Your phone sounds even if silent mode is enabled.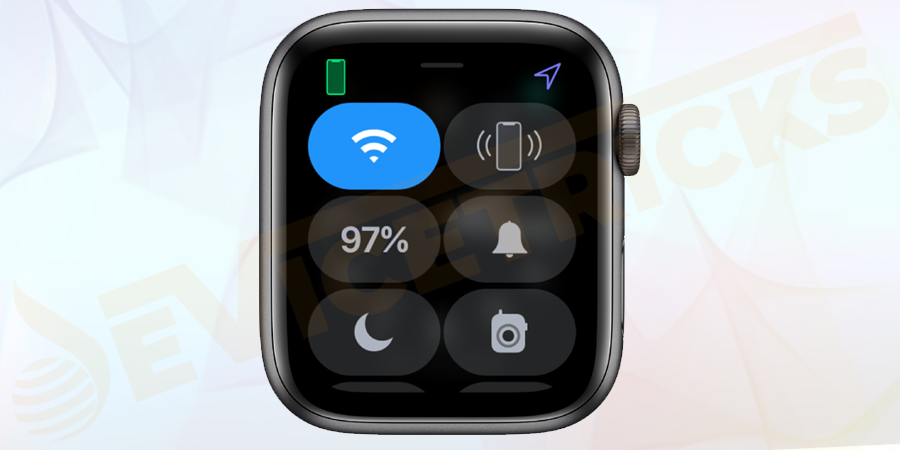 Continuously tap on the ping button to find your iPhone as it flashes LED light.
This will be helpful to see when trying to locate at nighttime or in the dark.
What to do if the iPhone is Switched Off or Offline?
If the missing device is off or offline, you can still put it in lost mode, lock it, or can remotely erase data. When your device is back online, then all your actions will take effect.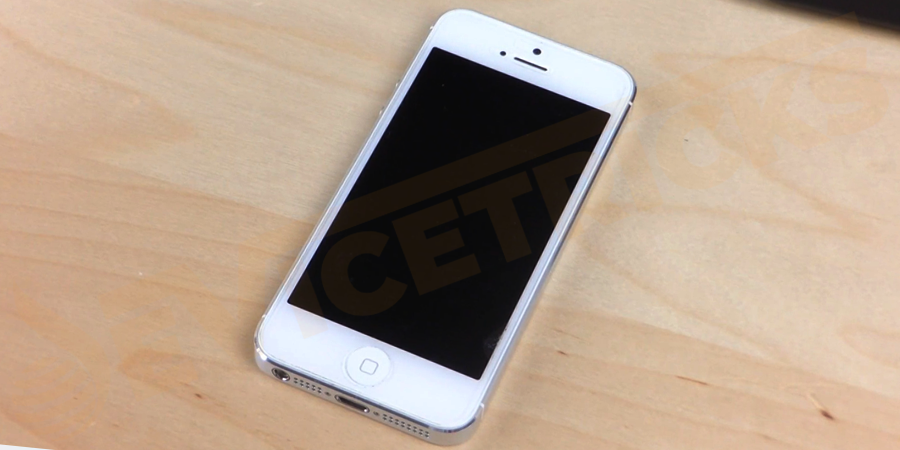 NOTE: If you remove the device from your account while it's offline then any pending actions for the device are canceled.
How to Turn Off or Cancel Lost Mode after Getting Back?
You can turn off lost mode by entering the password on your returned device. You can also turn off invisible mode on icloud.com or from the Find my iPhone app.
If you didn't turn on find my iPhone before your device was lost or stolen, you can't use it to locate your device. You can do the following steps to protect your data.
Change your password of Apple ID, so that no one will be accessible to your iCloud data and using other services like iMessage or iTunes from your device.
Change passwords to all the internet accounts that are available on your lost device.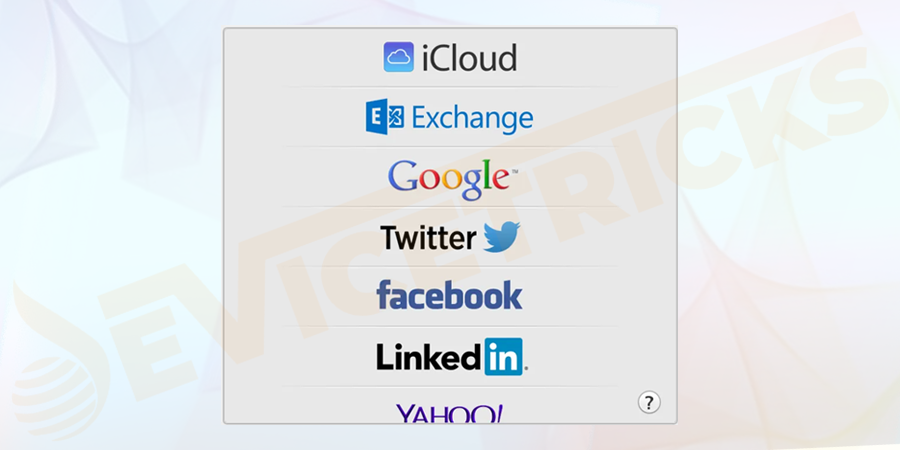 This will make your accounts not accessible on the device.
Report your lost phone to local law enforcement that will ask for the serial number of your device.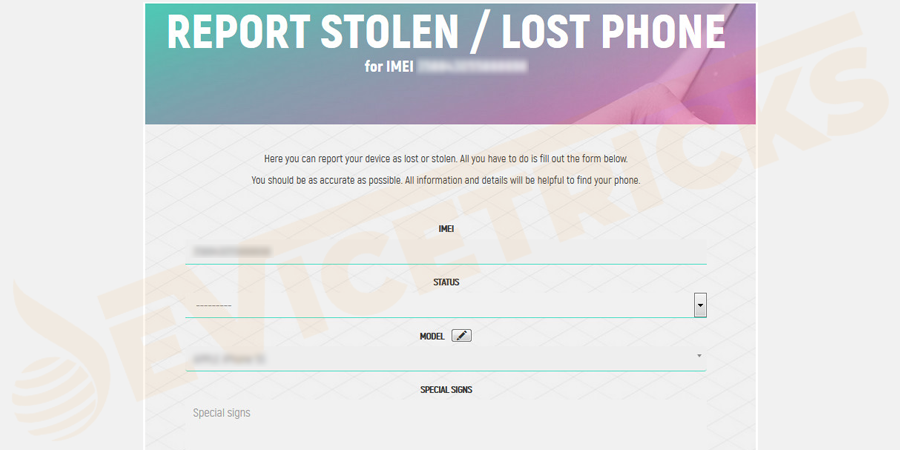 Report your lost or stolen device on your wireless carrier to disable the account to prevent phone calls, texts, and data use.
Find my iPhone is the only source to track the device of Apple Company and other than this no apple service
How to find my Android Phone?
You can track the android phone by following any of the methods. Just follow the instructions carefully to find your lost android phone.
Locate my Phone using Google Account
To locate your device, the below things must be present on your device at the time of the theft.
Mobile should be turned on.
Must log in to any one of your Google accounts.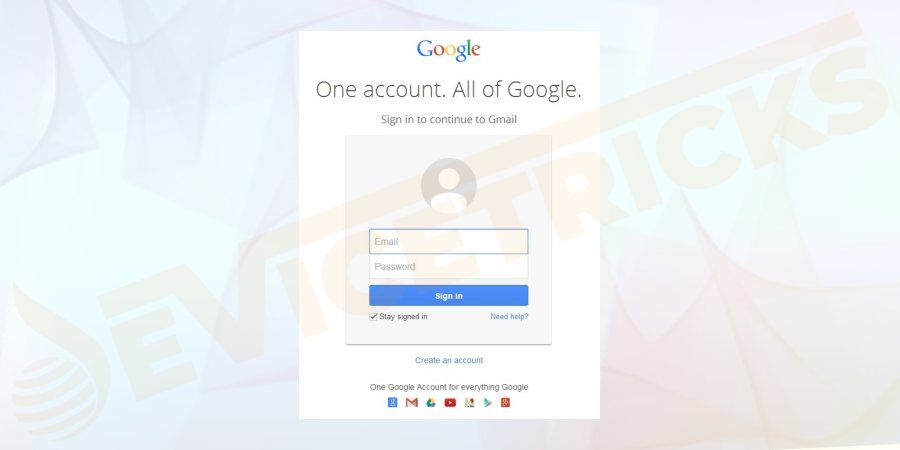 The mobile should connect to any mobile data or Wi-Fi.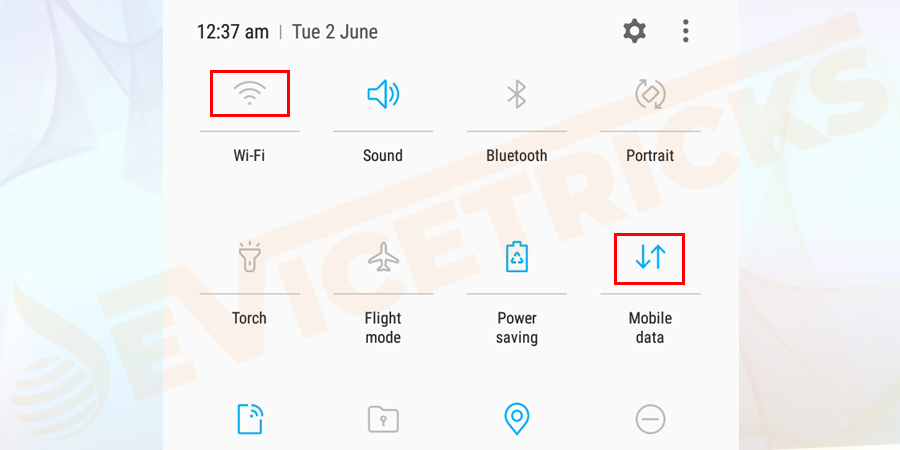 It should be visible on Google Play.
Find my device must be turned on.
Location or GPS should be turned on.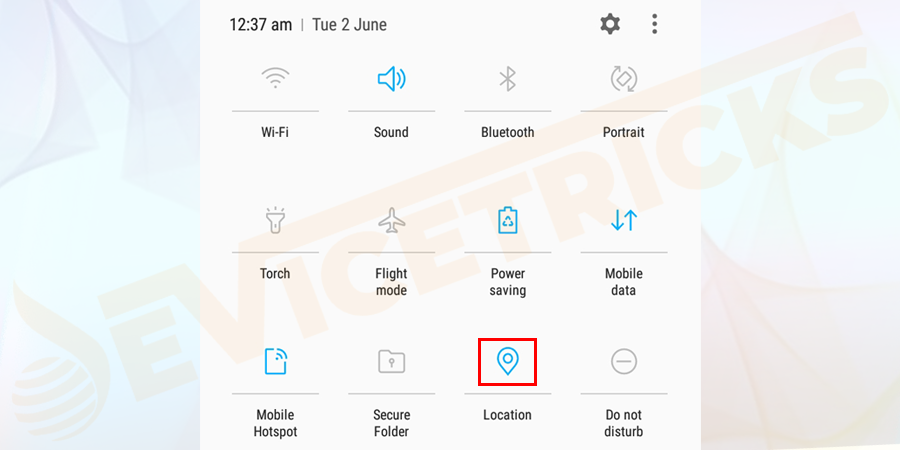 Here we will look into the process that must be followed to find your Android phone using Google.
Launch the URL https://www.google.com/android/find in your laptop or another Smartphone using a browser app. If you have two or more login profiles on your lost device, then log in with the primary or first profile linked to Google play.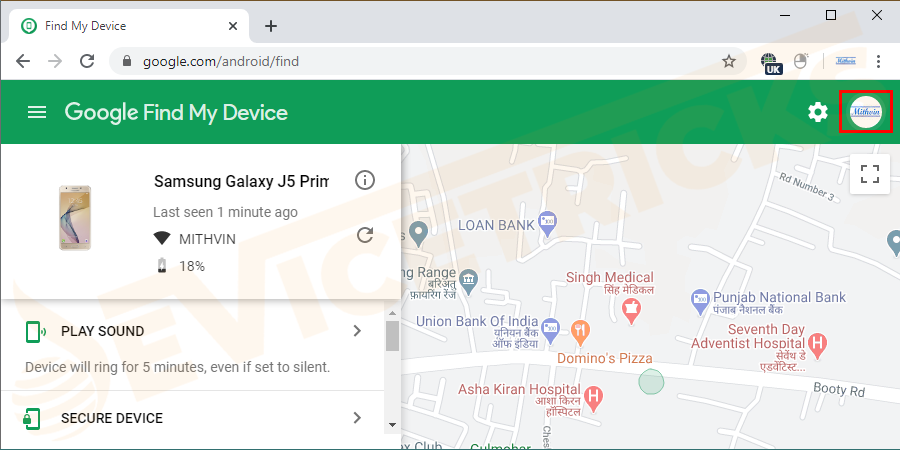 On the right, you will have the map to locate the device, and on the left, you can see the devices linked to your account.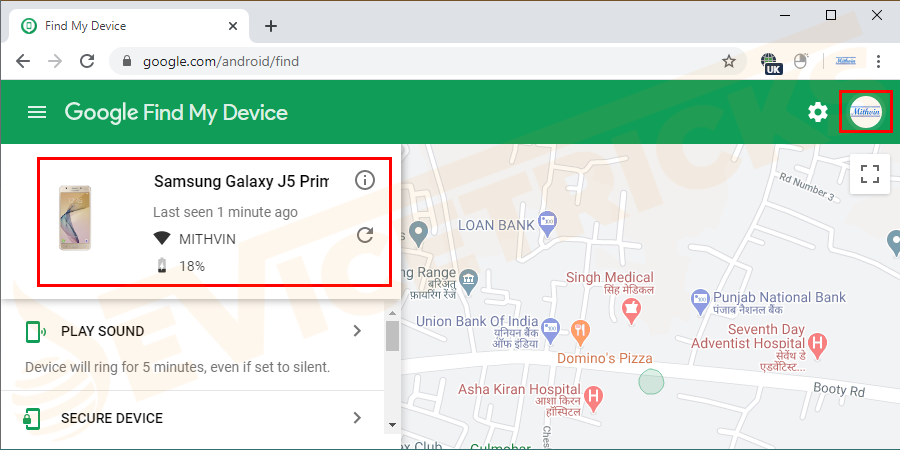 NOTE: The location will be approximate may not be accurate. If the mobile is switched off, it shows only the last known location.
On the left under your device name, you can find options like play sound, secure device, and erase the device.
Play sound: Makes your phone to ring for 5 minutes even the phone is set to silent or vibrant.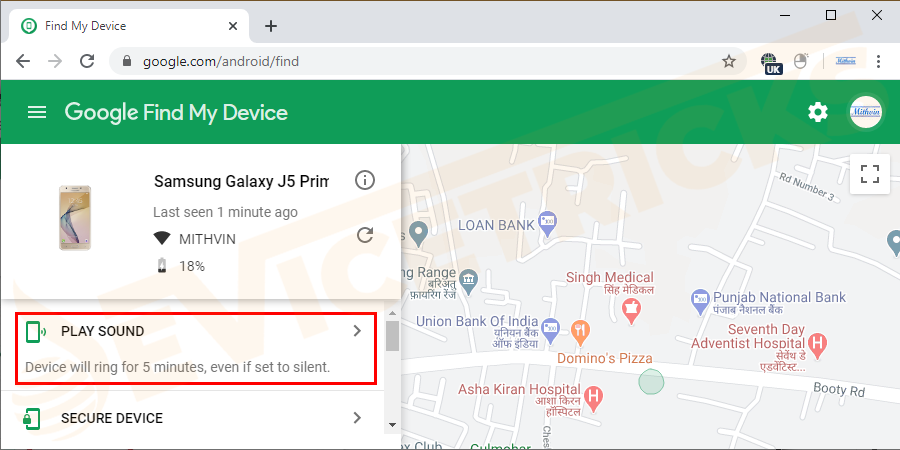 Secure Device: You can add a message with a number and can lock the screen. If you don't have any lock screen, then you can add one.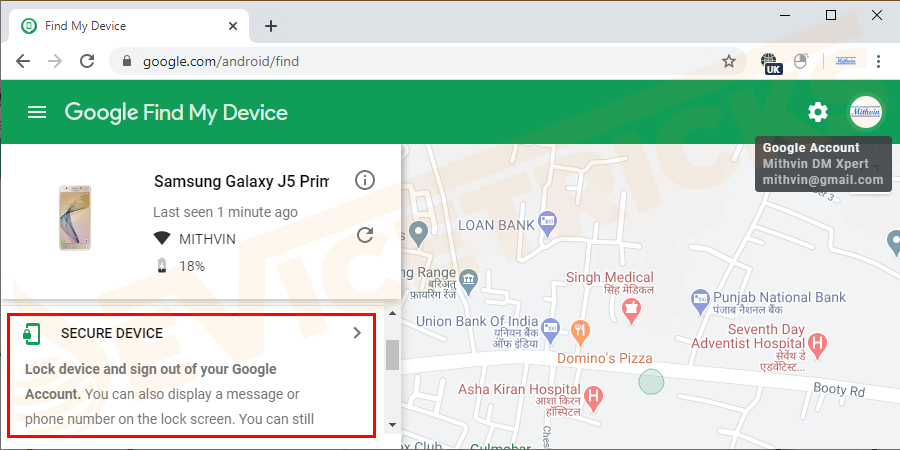 Erase: With this option, you can delete all the data from your device (unable to delete SD card).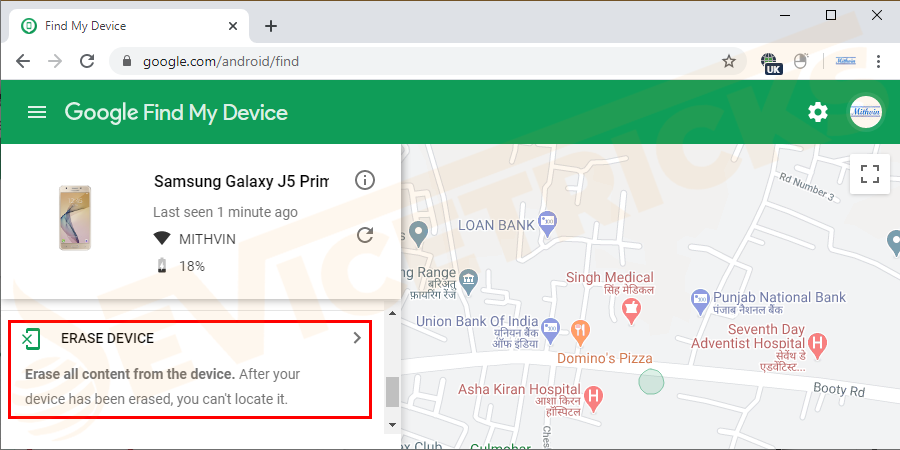 Note: After erasing data then you can't use this method to find your device.
Locate my Phone using Find My Device App
To use find my device app, initially, you have to activate a couple of things before losing your mobile. Here is the procedure
The first download find my device app from Google play store. And then Launch settings.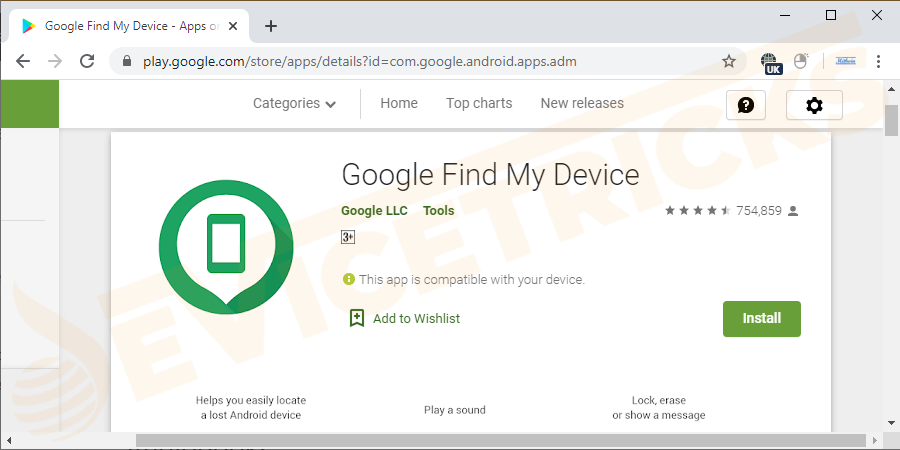 Tap on additional settings (this may vary according to your mobile).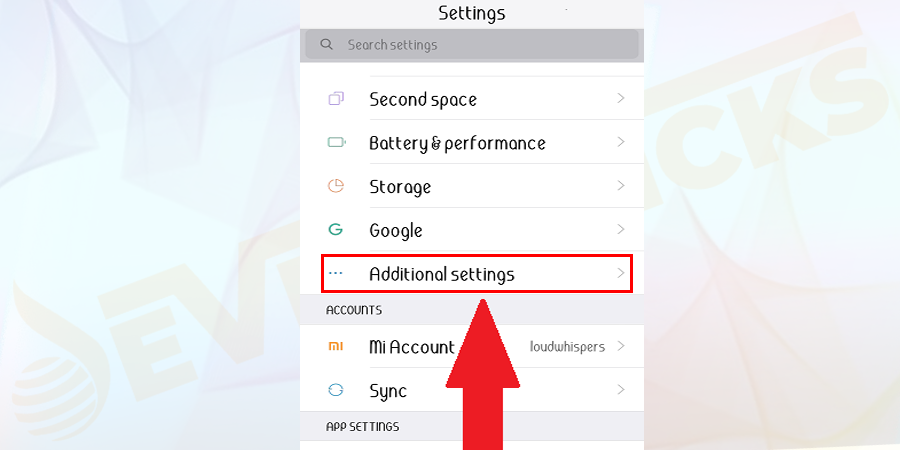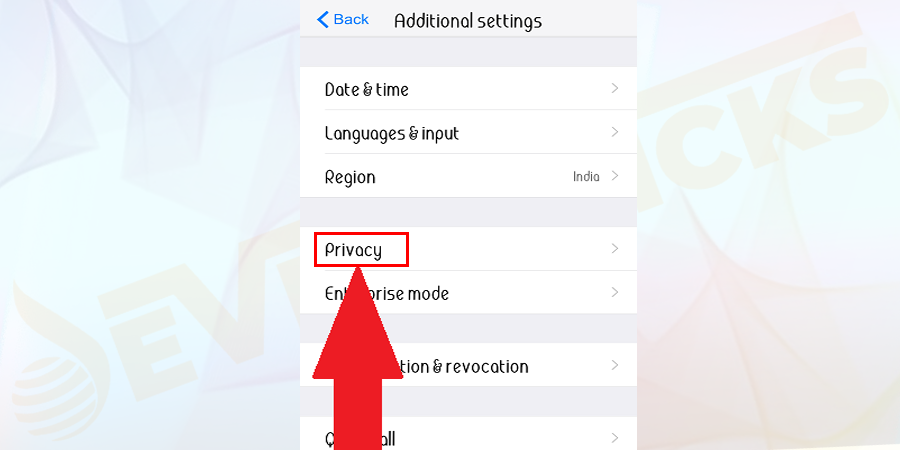 Click on device administrators, and tick mark finds my device parallel to the app name.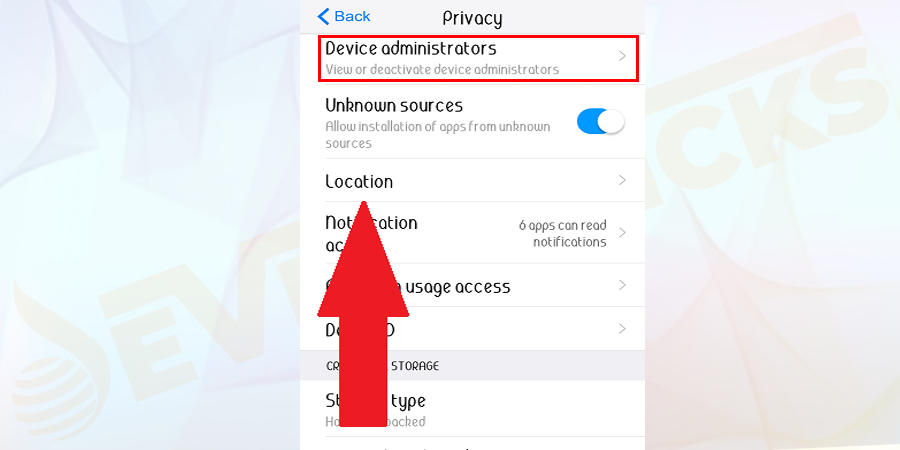 Now tap back arrow present at the top of the screen to reach the main settings. Tap additional settings on the settings menu and go to the privacy option.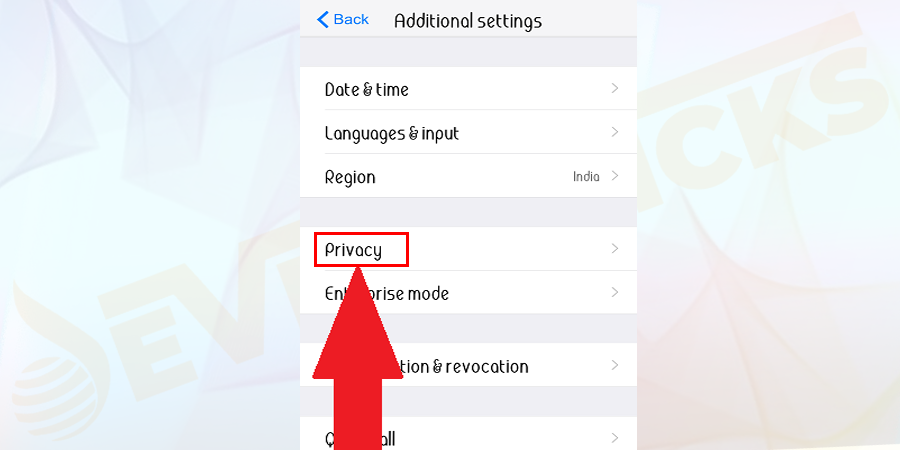 Next, click on the location and tap access to my location so that the bar turns blue.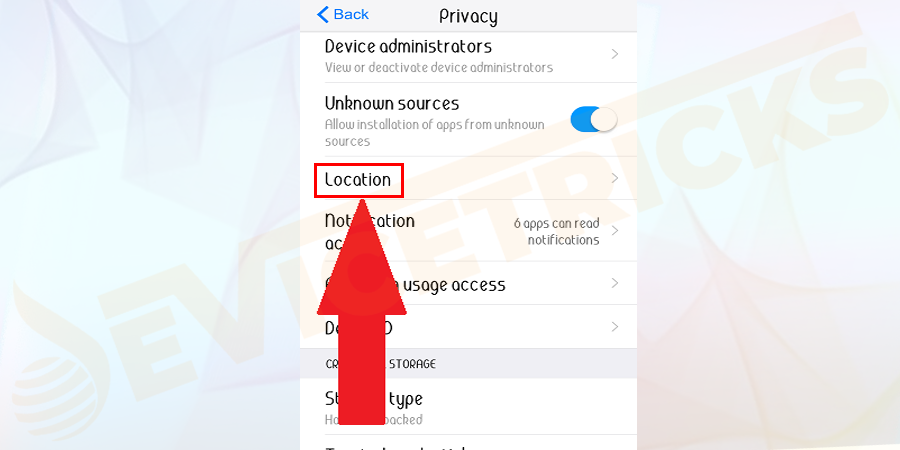 Next under select High Accuracy option and next to raise the bar of Google location history to make it ON.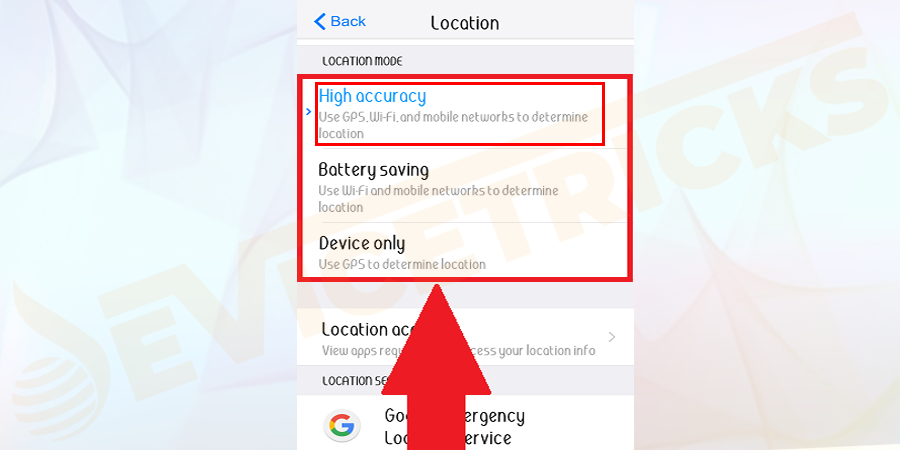 The next window opens, where you can select which Gmail account you have to connect with and turn ON the use location history bar.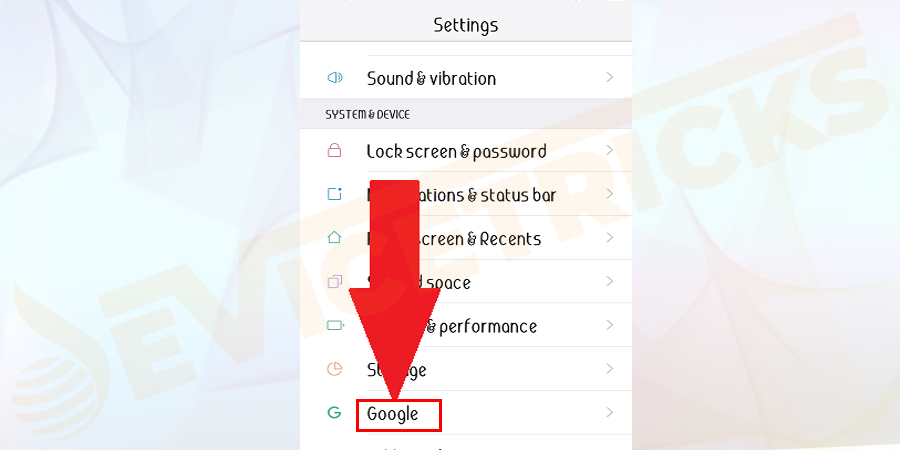 Now, your mobile is activated to find my device app settings and every android mobile will have to find my device check as it has inbuilt settings.
But if you want to check – in with the find my device app on the other device, then this is the procedure.
You can use FIND MY DEVICE app for your friends or family mobile. You have to sign – in as a guest and follow the method 1 steps given for the website.
Locate my Phone using OS Watch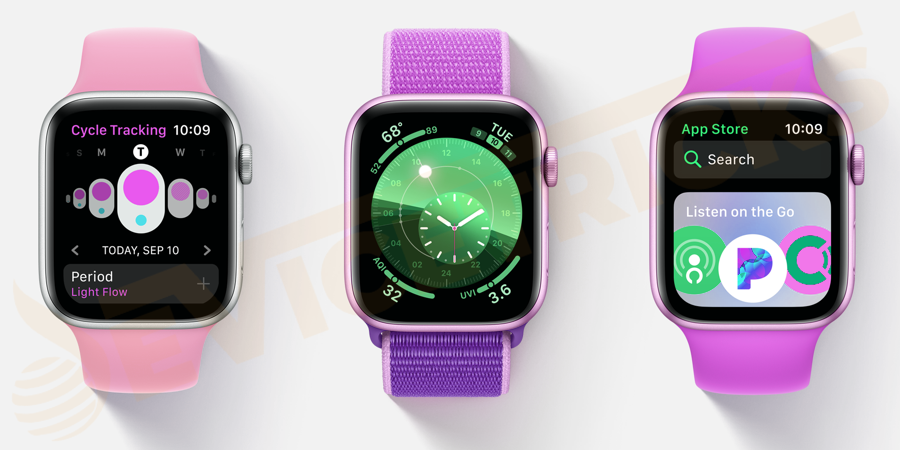 If you misplace your phone or found within a few minutes, then OS watch paired to your device may help you out.
Wake up the watch screen and tap on the FIND MY PHONE app. Due to this, your phone will be ringing even if it is silent.
Find my Phone using IMEI Number
There are many mobile finder apps available in the Google Play app store. Most of them work, when they are still on the lost phone which takes location when the internet is switched on. Some of the Google apps regarding lost phone will work with IMEI number and will track the phone.
Initially search for IMEI tracker in Google play or directly search for antitheft app & IMEI tracker all phone location on your smartphone.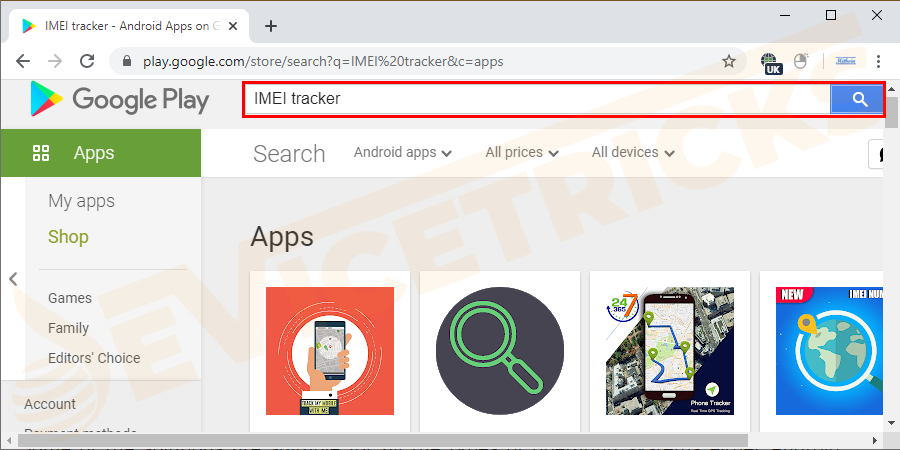 Install the app and give all the permissions that the app asks because all those permissions are essential to activate the full functionality.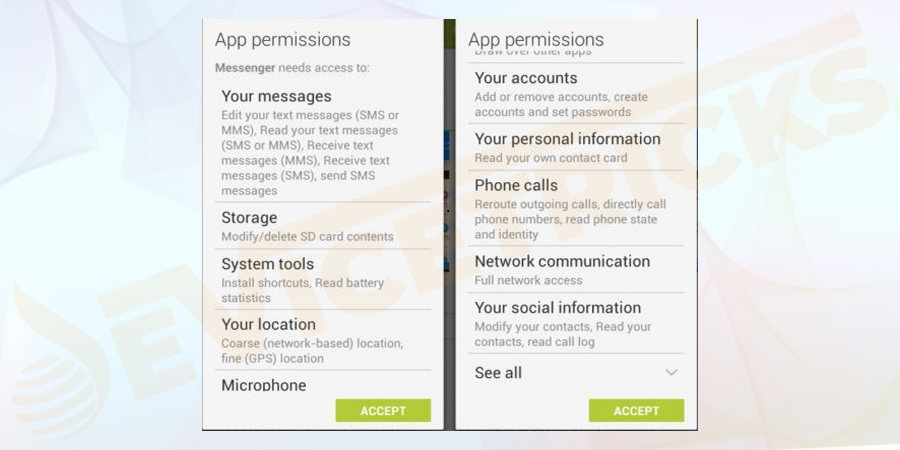 Now, enter the IMEI number of your lost Android phone and tap on track. A small window with the list of places of location will appear which indicated the proximity of your phone.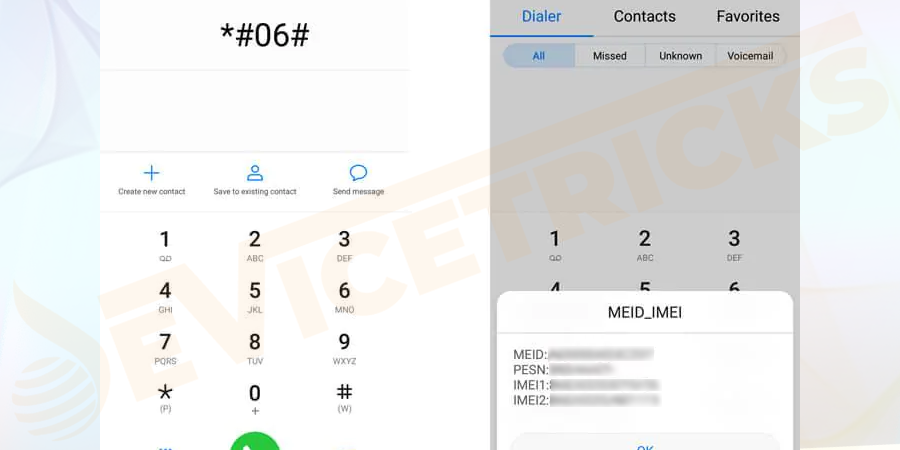 NOTE: You must save the IMEI numbers of your mobile before it lost to get used to this app.
** If you install this app before lost, you can send SMS about its real-time location, gives an alarm, sync data, can lock the app with a pin number, and many more.
** You can get an IMEI number on dialing " *#06# " on your phone.
You can also get an IMEI number under settings from about the phone.
Common Methods to find my phone for iPhone, Android, and Windows
Some of the solutions are suitable for all the types of operating systems either Android, iOS, or Windows. So, we have gathered all these types of solutions for finding your phone to make your task simple.
Locate my device using Google Timeline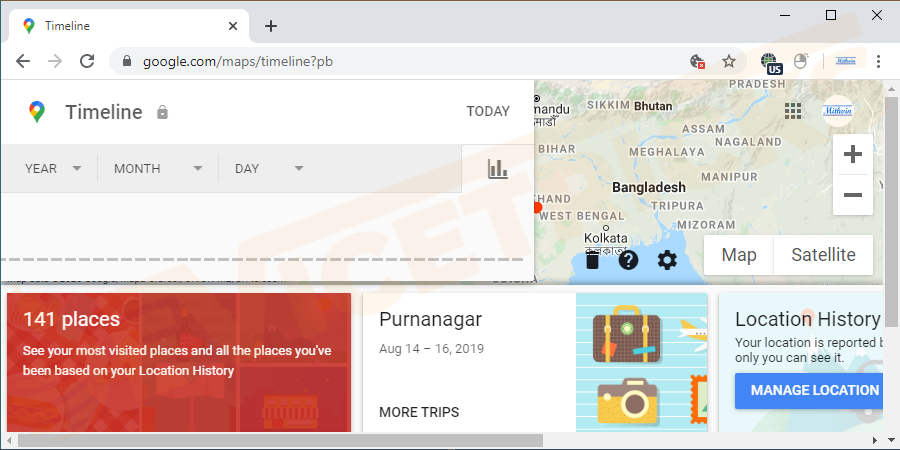 NOTE: This location only works when location reporting and history are enabled on your mobile. If you have not equipped the options then better go with other methods of finding a lost phone.
Click on "Today" that is present in the dialogue box on the upper side of the Google timeline on the web browser.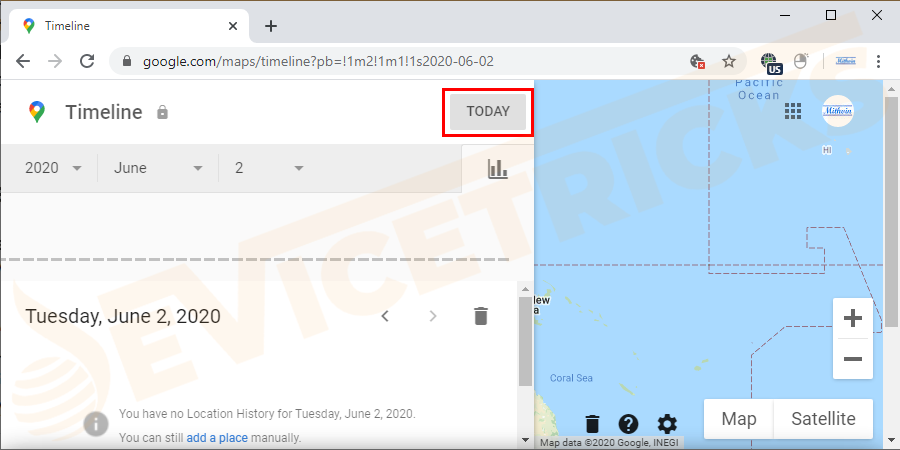 Scroll down to the bottom of the Google timeline to identify the last reported location of your Smartphone.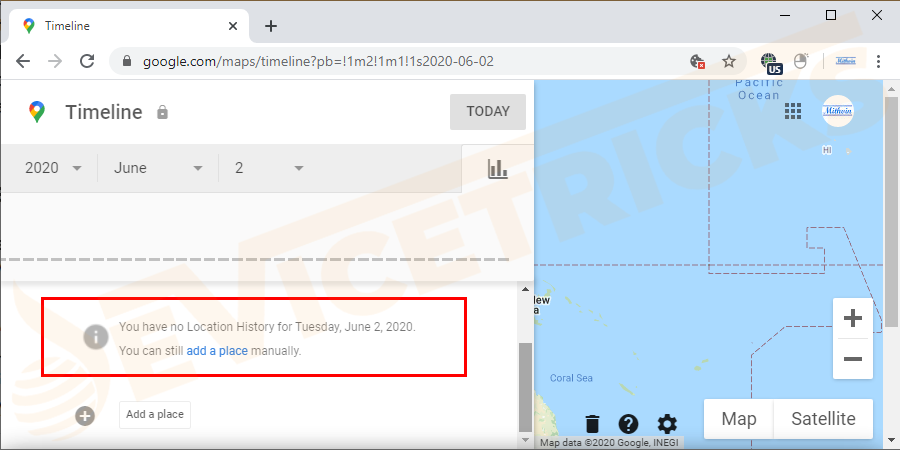 Now, review the timeline's location data to vary whether the Smartphone is moving or still lying.
Use the map displayed on the screen to locate your mobile.
*** Google maps use GPS technology to identify the approximate location of your phone.
Using the Life 360 App
The first and foremost thing to keep in mind, this app only works when life360 is installed in your Smartphone / iPhone before lost.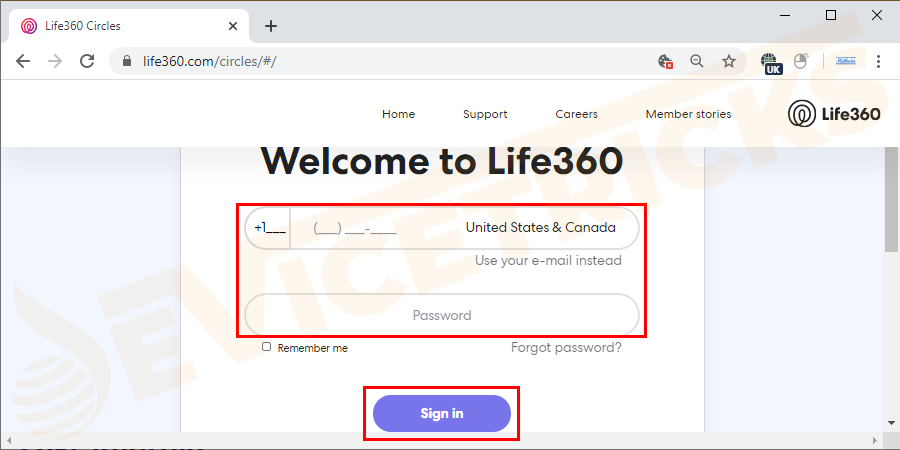 Most of the GPS tracking apps will provide detailed information regarding your phone's activity. There will also be information including previous locations, text messages that were sent, phone calls that are made, and more.
If the person makes calls and messages all the information, you can view and track the person.
The following are the apps that also help, you to find your mobile.
Cerberus anti-theft
https://play.google.com/store/apps/details?id=com.lsdroid.cerberus&hl=en_IN
Prey anti-theft
https://play.google.com/store/apps/details?id=com.prey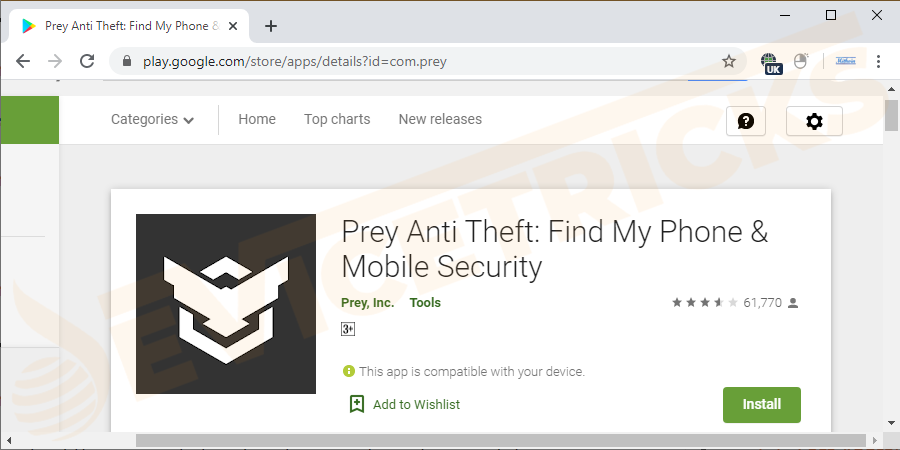 Lost Android
https://play.google.com/store/apps/details?id=com.androidlost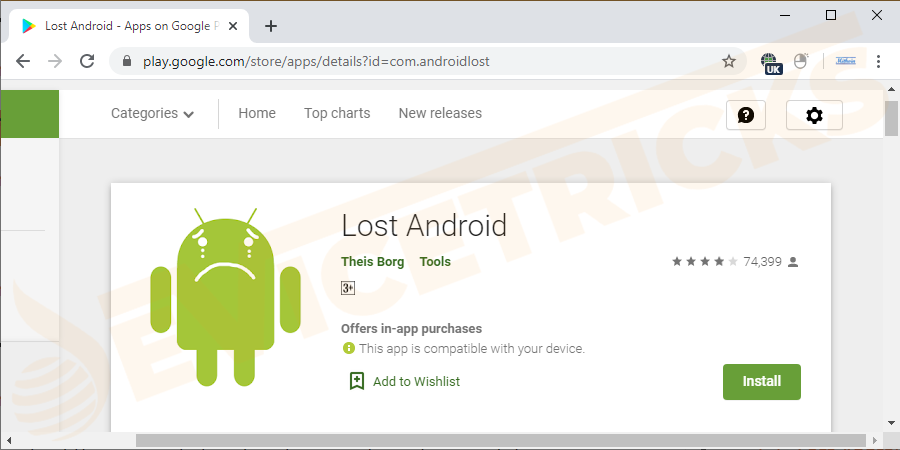 Wheres my droid
https://play.google.com/store/apps/details?id=com.alienmanfc6.wheresmyandroid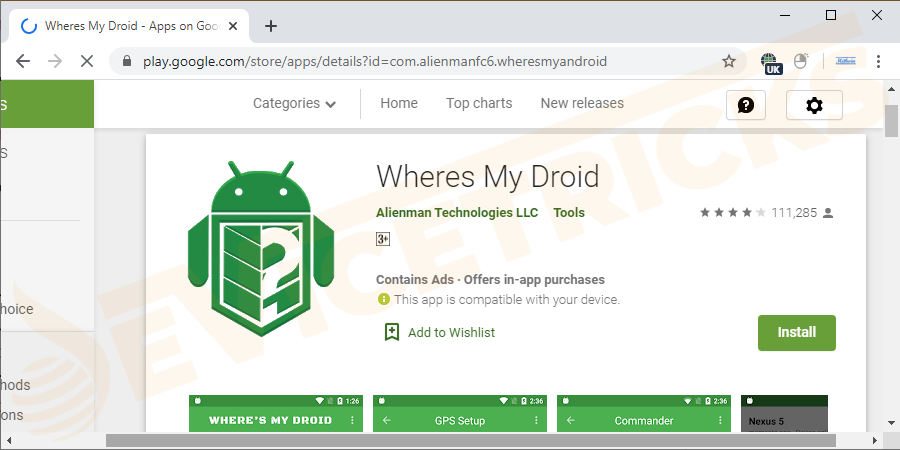 NOTE: You have to download those apps before lose happens to make use of it.
Conclusion
These were effective methods to find my phone. Hopefully, you have recovered your lost or stolen phone. Let us know in the comment section which one worked for you? Wanna some more DeviceTricks? Stay tuned to this space to get the latest updates on errors related to Windows, macOS, and Android. If you feel this article helpful please like, share, and follow our Facebook page.