Windows has an inbuilt test tool which often warns you if your system is facing some kind of issue. One such warning is commonly faced by Windows 10 user is "A Disk read error occurred". This error is extremely dreadful and needs immediate attention to fix it. Users reported an error message displayed on their screen
A disk read error occurred. Press Ctrl+Alt+Del to restart 
However, simply restarting the computer by pressing Ctrl+Alt+Del keys will not solve the issue. You need to know the root cause behind it.
What is "A Disk Read Error"?
A Disk read error occurred is a common problem that has infected a large number of users of Windows. When the system is struggling in reading the Disk with the operating system then this error will occur. This error message shows that your hard drive is having some problems while your system reading it.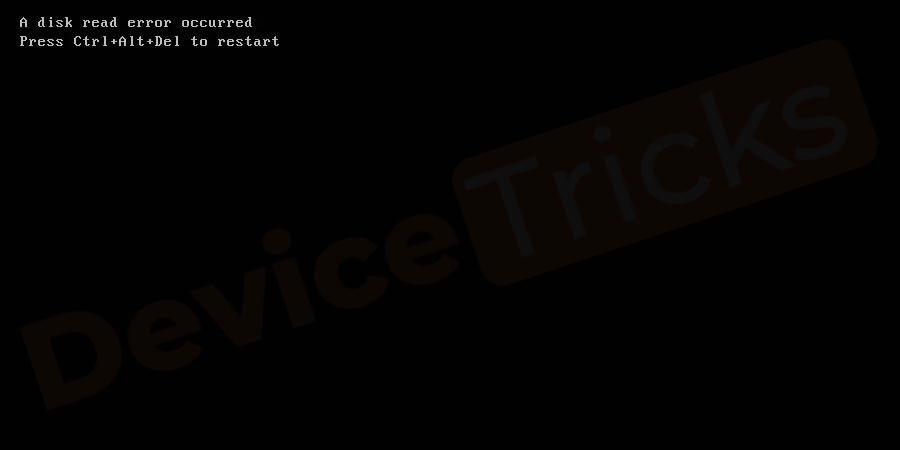 A Disk read error is very common in the Windows OS. Usually, this error occurs as soon as your computer boots up from SSD, HDD, or another hard drive. This error appears with a specific message A disk read error occurred. In short, it doesn't allow your laptop or computer to enter into its operating systems. This message refers to the problem of your hard drive or issues during the process of the reading disk with the OS. When facing this issue, no matter how many times you restart your system by pressing "Ctrl+Alt+Del" keys, this error still exists.
Why "Disk Read Error" appears on my Screen?
Incorrect boot order

BIOS issue

IDE cables failure

Incorrect MBR configuration

Sudden Power Failure

Faulty hard drive

RAM issues
How to Fix "Disk Read Error" in Windows?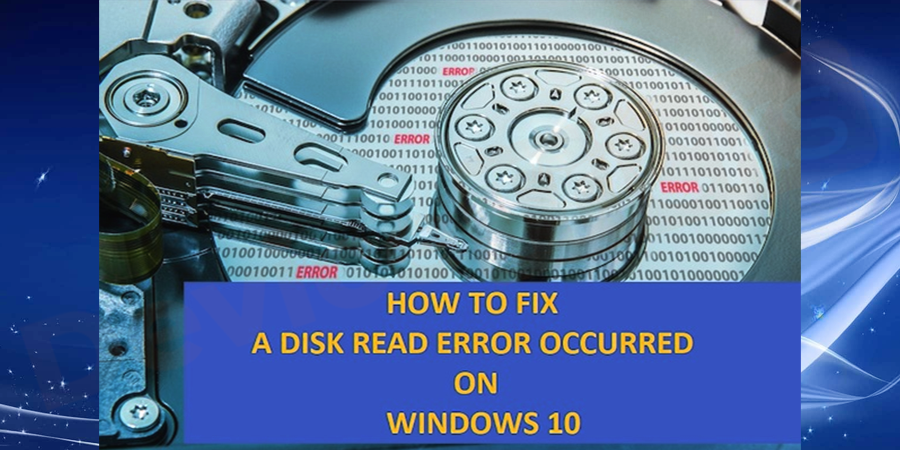 In fact, read disk error is not such a problem that can be solved by a simple restart. In order to fix these issues, a detailed tutorial is listed below which will help you in fixing the issue of "A Disk Read Error Occurred"
Unplug any USB or DVD Drive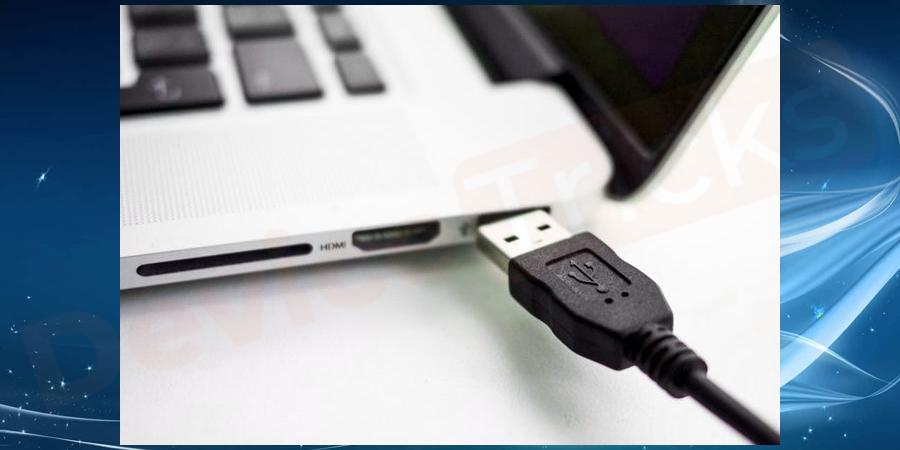 Some users reported that they were facing this issue due to external USB or DVD drive. There are chances that your system is trying to boot from one of these connected drives due to any modification in boot priority. If you also have plugged in any removable flash drives, unplug them and then try to restart your Windows 10. Once removed all these devices, check for the error. If the error still exists, try the next methods to fix the error.
Boot OS from Hard Drive
To correct the boot order first get into BIOS by pressing F1 or F2 or F12 or F10 or DEL or ESC key. Just look carefully on the screen while the computer starts.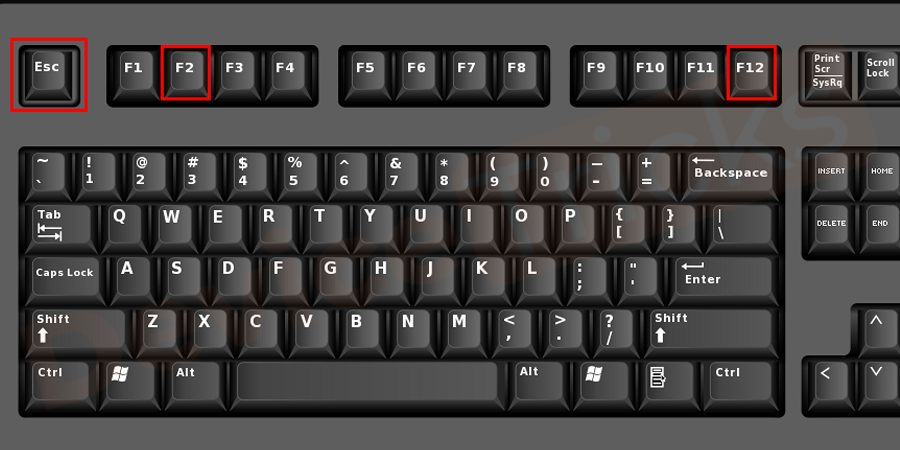 Once in the BIOS check the section on the boot order.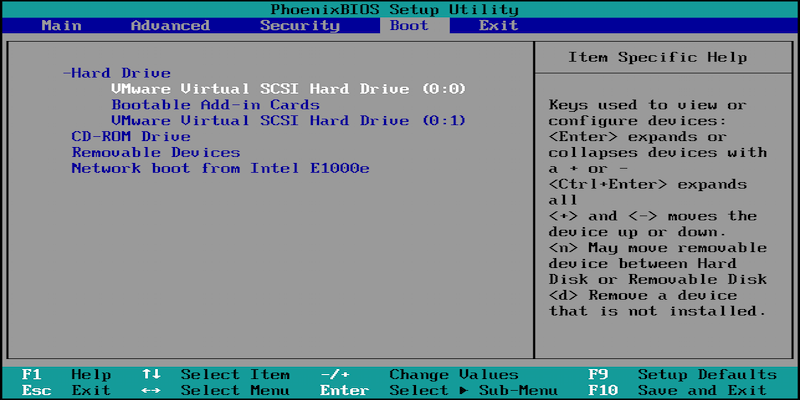 And ensure that hard drive is placed as the first boot priority before any others in the listing. By changing the settings your system may boot up normally. If it is still unbootable try the next solution for fixing the disk read error issue.
Reset the BIOS
Shut down your PC by pressing the Shift key and restart the system by pressing the power button and start tapping F12 or F1 or F2 or F10 or DEL or ESC key. Different Keys are used in different systems to go into BIOS.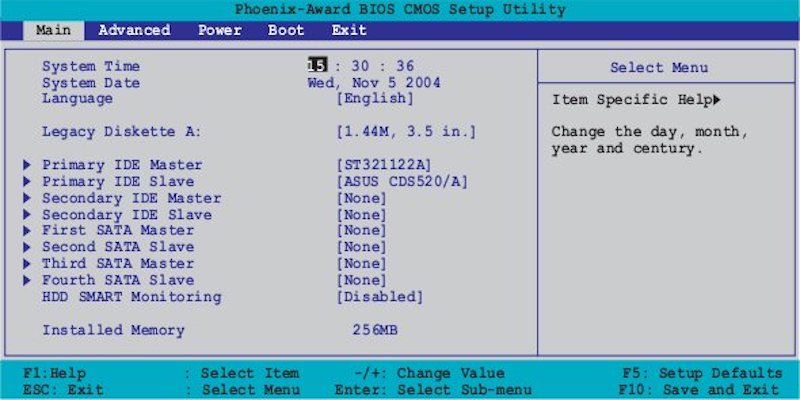 Select Exit pane in BIOS main index bar, use the downward arrow key to choose Load Setup Defaults to restart the BIOS. Press Yes when asked for the confirmation.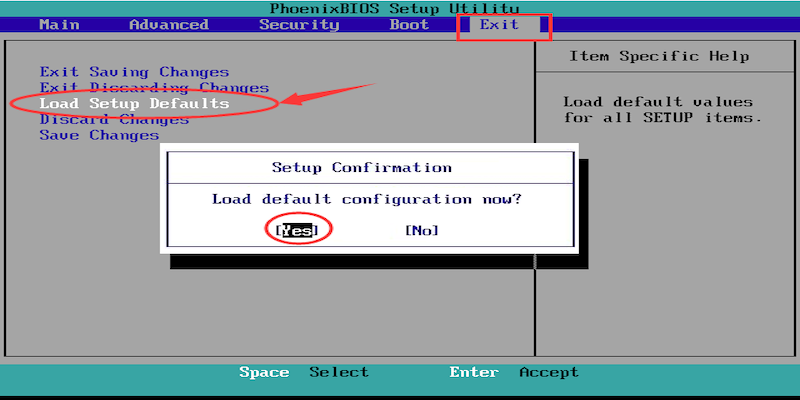 Ones the changes are done exit BIOS by selecting

Exit Saving Changes

and restart your system to check if you can boot into Windows 10. If you are still unsuccessful try the next troubleshooting method to fix A Disk Read Error in Windows 10.
Test the RAM memory
If new RAM memory is recently installed, try to remove it and leave only one RAM and then restart the computer to check if the error

 still occurs.
OR
Leave one RAM module on one slot and restart the computer. If the problem still persists. Move the RAM to the other slot and restart the computer again.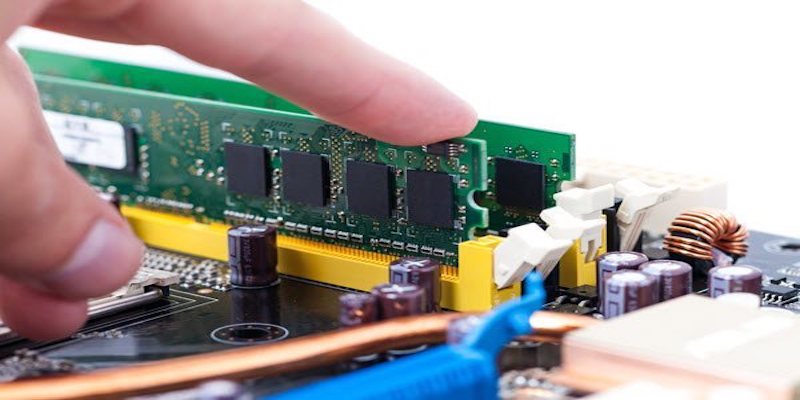 Check the Hard drive cables
If the Hard drive cables are loose or defective, a disk read error may occur. As a preventive measure check if each cable is intact on each end or if the cables are faulty replace them immediately.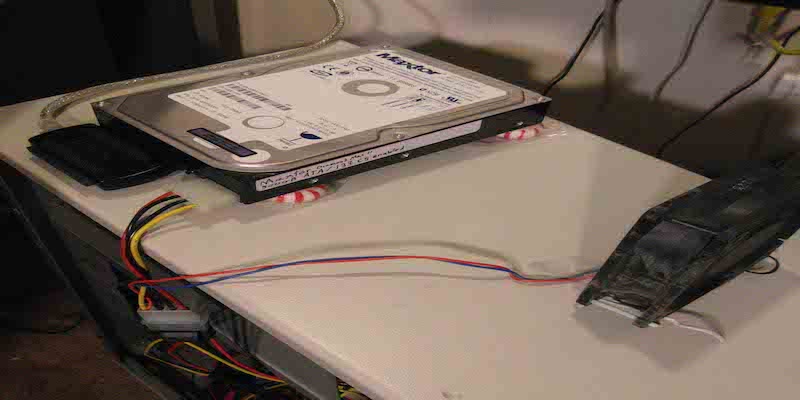 Run chkdsk Scan
Try to run chkdsk scan to fix this error. It will automatically repair the hard drive issues on your computer. Follow these steps:
Insert the Windows CD and boot your computer from it.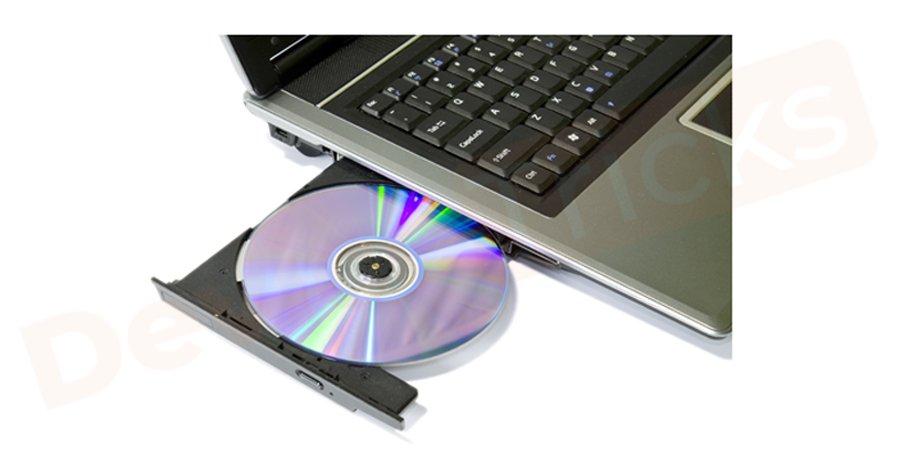 Select a language, keyboard method, and time and then click Next.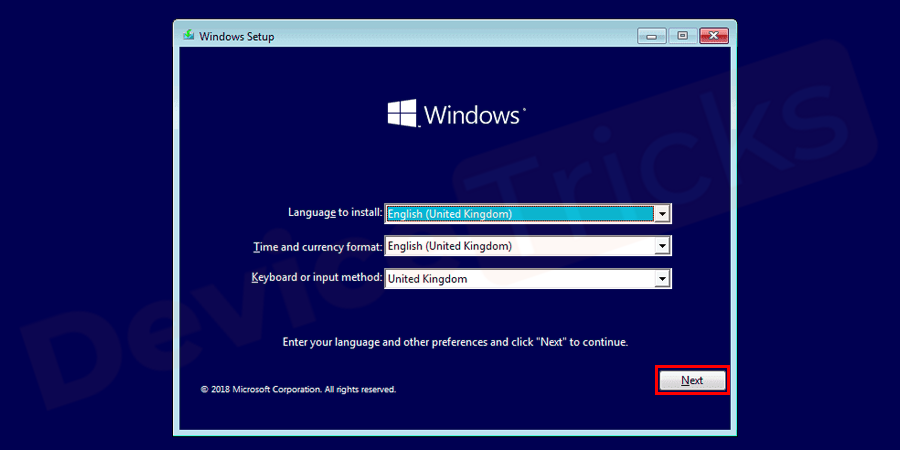 While the Install now screen appears, select Repair your computer or press 'R' to open recovery console.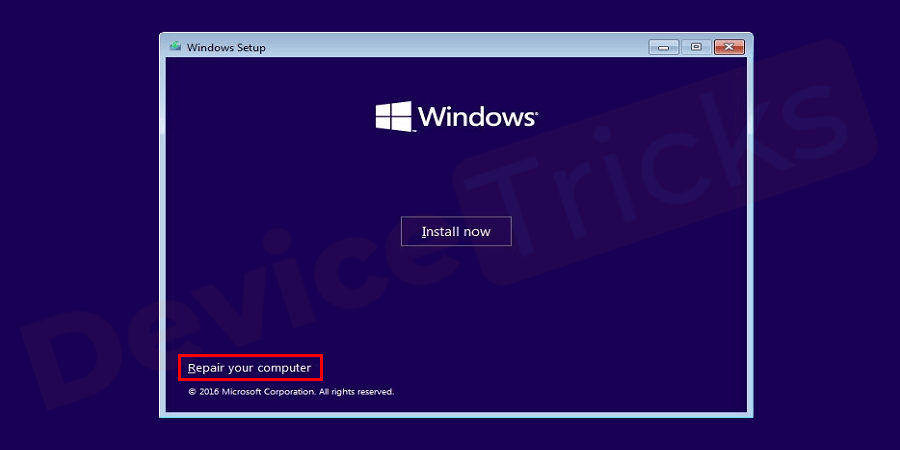 Navigate to troubleshoot > Advanced options.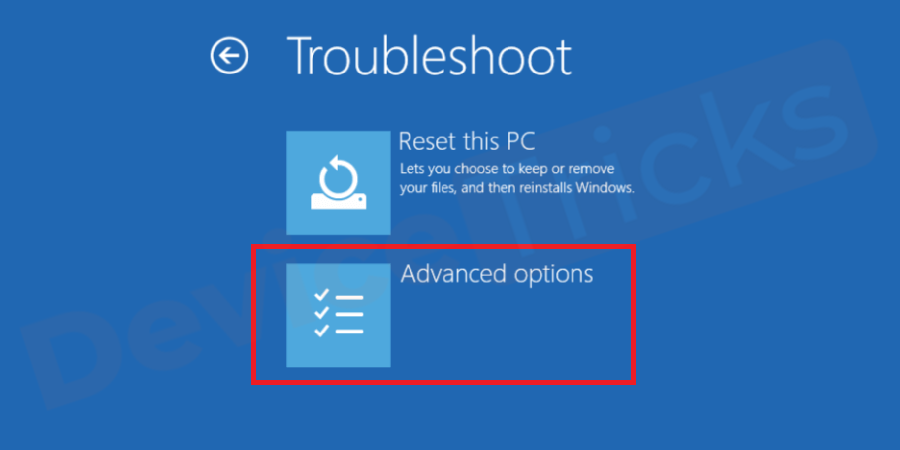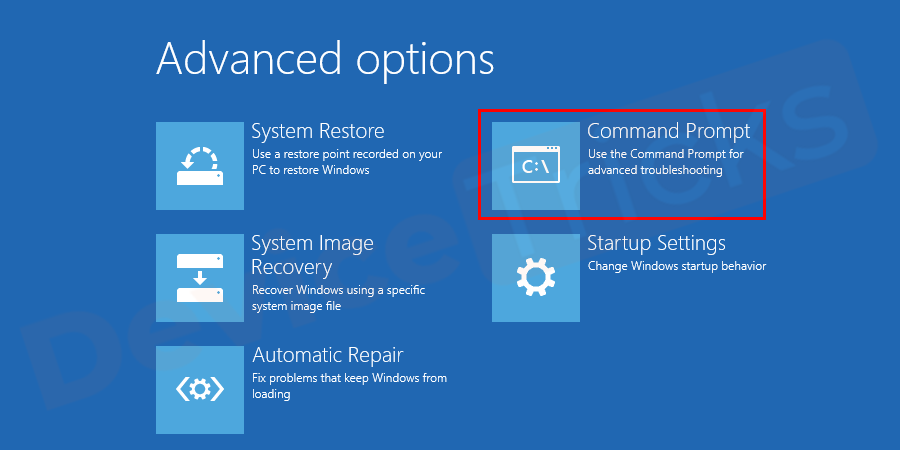 Now in the command prompt window type the command chkdsk X: /f /x /r (Here 'X' denotes the drive where your Windows is installed, so replace it accordingly) and press Enter.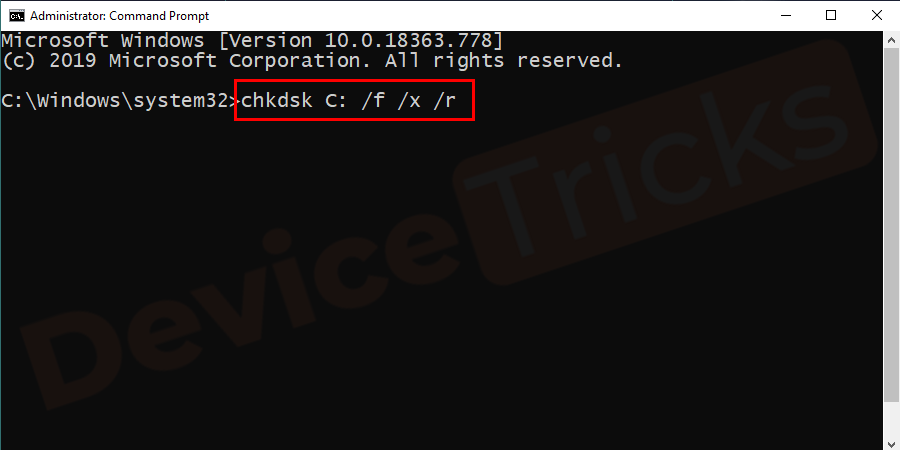 Repair Master Boot Record (MBR)
Press F8 while booting the system to

go in the

Windows Recovery menu.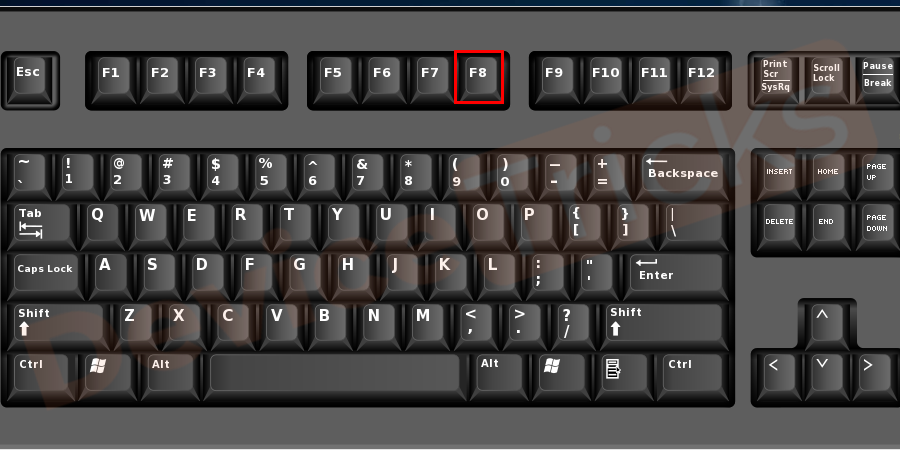 Select the Troubleshoot option.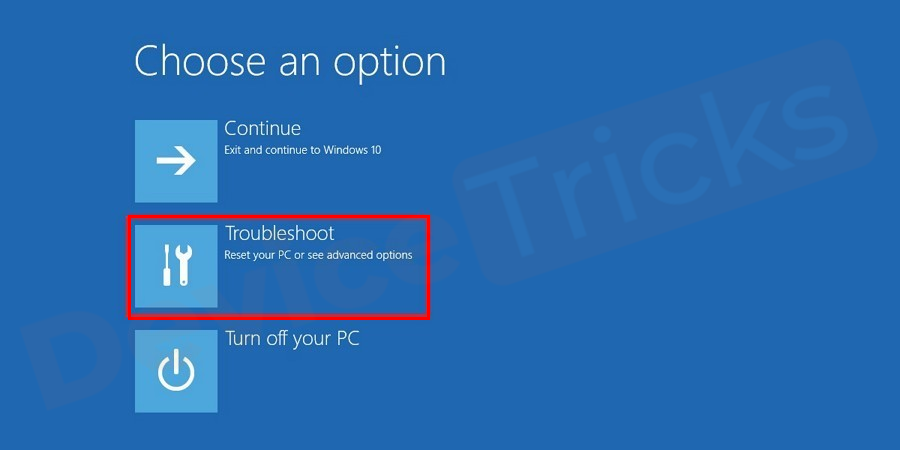 Click on the Automatic repair option to get into the Automatic repair menu.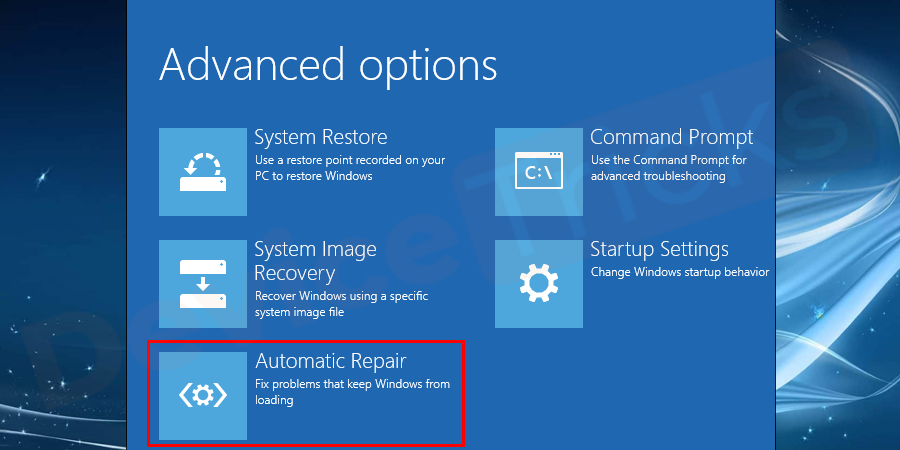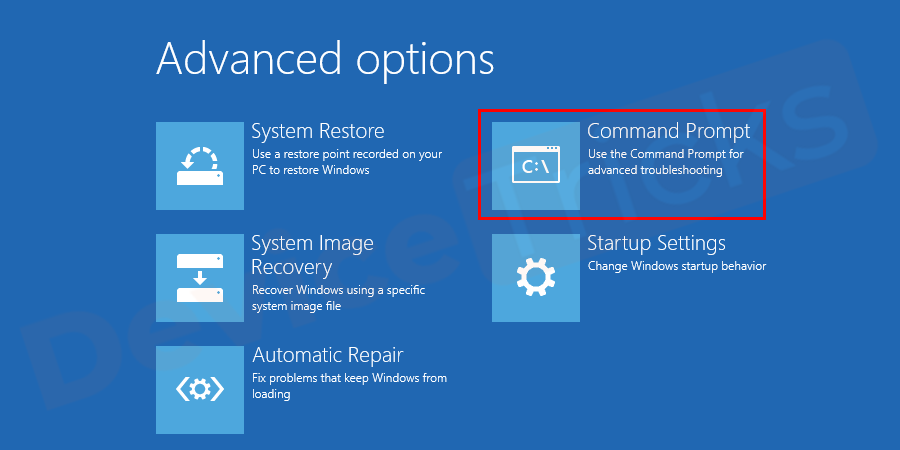 Now type

bootrec /rebuildbcd

and press enter. Subsequently, go on typing

bootrec /fixmbr and press enter once again. Later type bootrec /fixboot and press enter.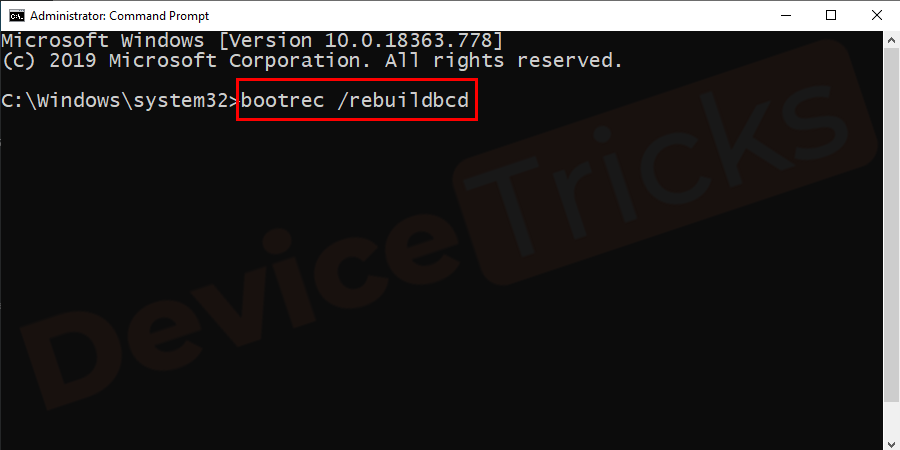 Restart the computer and look out whether the disk read error has gone or not.
Conclusion
Hopes this tutorial has fixed your problem. Let us know in the comment section which method worked for you? Wanna some more DeviceTricks? Stay tuned to this space to get the latest updates on errors related to Windows, macOS, and Android.
If you like these tutorials do share it, like it, and follow our tutorial on Facebook, Instagram, LinkedIn, and Twitter.