Are you curious about playing Counter-Strike: Global Offensive (CS:GO)? Even if you don't like shooter games, you have to try this one. It's one of the most legendary first-person shooter games that's taken the competitive gaming world by storm.
Currently, there are millions of players from all over the globe. But if you're a newbie in this area, you might wonder where to start. That's where this beginner's guide to CS:GO comes in.
Discovering CS:GO: An Introduction to the World of Competitive Gaming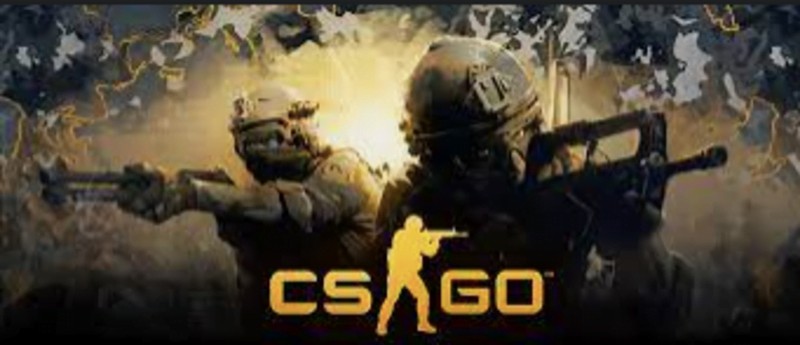 Our main goal is to cover the CS:GO basics and help you get started! We bet that once you look it through, you'll immediately create your gaming account and immerse yourself in the gameplay. Excited? So, grab snacks and have a look!
Choosing the Right Weapons 
It's a shooter game with an array of weapons to choose from. Therefore, your first step in getting started in CS:GO is choosing the right weapons. Various weapons are available in the game, from rifles and pistols to sniper rifles and machine guns.
Each weapon has its own merits and demerits, so choosing the one that best suits your playstyle is essential. Different weapons are better for different maps, so you need to take the time to experiment and find the ones that work best for you.
When choosing a primary weapon, the AK-47 and M4A4 are two of the most popular choices. Both are powerful and accurate; experts say that they are superb options for mid-to-long-range engagements. The AUG and SG 553 are popular options, especially for close-quarters combat.
Beyond this, you should also choose secondary weapons. Here, the P250 and Glock 18 are two of the most popular options. The P250 is an excellent option for long-range combat, while the Glock 18 is suitable mainly for close-quarters combat.
Having analyzed the selection of secondary weapons in this game, we recommend using the Desert Eagle and Five-SeveN. You have to bear in mind that it's a shooter game, so your success is contingent on the chosen weapons.
Learn More About CSGO Case Battles
Case battles are one of the most popular game modes in CS:GO. Players can open cases containing various weapons, skins, and other items in this mode.
Opening cases is a great way to get more powerful weapons and unique skins without having to spend real money. It's also a chance to improve your skills and practice different strategies.
However, you have to bear in mind that CSGO case battles can be risky. Since the contents of the cases are random, there's no guarantee that you'll get something valuable.
That's why you must research and only open cases from reputable websites. It's also important to set a budget and stick to it. That way, you won't end up spending too much money on cases.
Mastering the Maps
Once you've sorted your weapons, it's time to start mastering the maps. This exciting shooter game has a wide variety of maps, from classic maps like Dust2 and Inferno to new maps like Vertigo and Nuke.
Each map has its unique layout and features, so you must familiarize yourself with them. In doing so, you'll be prepared for any situation and know the best places to take cover and set up ambushes.
You shouldn't also forget about practicing various strategies on each map. In doing so, you'll be prepared for any situation and know the best ways to attack and defend.
For example, some maps are best suited for a rush strategy, while others are better for a slow, methodical approach. Experimenting with different strategies will help you develop a better gaming strategy and achieve much better results.
Setting Up Your Controls
Customizing your controls is also of utmost importance when playing this game so that you're comfortable and can react quickly in various situations. Beyond this, you need to be doubly sure that the sensitivity is set correctly so that you can make precise movements. Don't forget to check if the key bindings are set up properly so you can access your weapons and equipment quickly.
Staying Up-to-Date with Patches
We all know how important it is to stay up-to-date with the latest patches and updates. Not only do they bring exciting new features and gameplay mechanics, but they also fix bugs and glitches that could negatively impact the game.
Staying up-to-date with patches ensures that your gameplay experience is as smooth and enjoyable as possible, with fewer technical issues and less chance of encountering cheaters or hackers. 
Additionally, by staying informed and participating in the CS:GO community, you'll be able to keep on top of the latest strategies, weapon changes, and overall meta.
So, whether you're a casual or competitive player, monitor the latest patches and updates to get the most out of your CS:GO experience.
Counter-Strike 2 Boosting Next-Gen Counter Strike 2 Services
CS2 boosting has become a popular service among gamers seeking to elevate their ranks and improve their competitive standing in the game. Boosting services typically involve hiring professional players to play on your account, achieving wins, and gaining experience that would otherwise take a significant amount of time and effort to acquire.
Benefits of CS2 Boosting
There are a number of benefits to using CS2 Boost.
First, it can help players save time and effort by taking care of the grinding and repetitive tasks that are necessary to rank up.
Second, it can help players learn new strategies and techniques that can improve their gameplay.
Third,

it can help players overcome plateaus and reach ranks that they would not be able to reach on their own.
The motivations for seeking boosting services vary among players. Some may simply desire to reach higher ranks and unlock exclusive rewards, while others may aim to improve their gameplay skills by observing the strategies and tactics employed by experienced players. Additionally, boosting services can be beneficial for players who lack the time or dedication to commit to regular practice and competitive play.
Demerits of CS2 Boosting
However, there are also potential drawbacks to consider when engaging in boosting services.
The primary concern is the ethical implications of having someone else play on your account, as it undermines the spirit of fair competition and personal achievement.
Additionally, relying on boosting services can hinder a player's own development and learning process, as they may not gain the same level of understanding and experience as they would by playing the game themselves.
Overall, the decision to utilize Counter-Strike 2 boosting services is a personal one, with both advantages and disadvantages. Players should carefully consider their motivations and goals before deciding whether or not to engage in such practices.
Conclusion
Getting started in CS:GO can seem intimidating at first, but with some practice, you'll be able to master the basics in no time. It's essential to take the time to choose the right weapons, learn more about case battles, and master the maps. Follow these recommendations, and you'll undoubtedly achieve success when playing this fantastic game! With a little bit of practice and dedication, you'll be ready to join the ranks of the pros in no time!
Wanna some more DeviceTricks? Stay tuned to this space to get the latest updates on errors related to Windows, macOS, Android, and Games. If you like these tutorials do share them, like them, and follow our tutorials on Facebook, Instagram, LinkedIn, and Twitter.