If you're an Android TV user, there's seriously good news for you. Android 10 is finally available for your device, which means that now you'll be able to enjoy the experience of Android Q on your TV. The update was already expected to arrive towards the end of this year, and the same thing has happened. There could certainly not have been a better new year treat from Google for its TV users! 
You may be wondering what changes this update will bring to your Android TV. Well, while it doesn't bring as many changes as Oreo did, it's still an important update due to the performance and security enhancements that come with it. Not only it will make your TV more secure with TLS 1.3 and encrypted user data, but also much smoother than before with many features that collectively improve the performance. 
However, the most important thing about this update is something else. Google has also promised that after installing this update Android TVs will receive future updates much more regularly, thanks to Project Treble. In case you don't know about it, Project Treble brings a modular architecture to Android OS, thus separating the Vendor implementation of the OS framework from the updated OS framework. This reduces reliance on device manufacturers to deliver the updates, which will make Google more capable of delivering updates on time. In a nutshell, this may be the last time when we're dependent on our device manufacturers for the up-gradation of our TV software. That's the kick in Android 10!
New developer dongle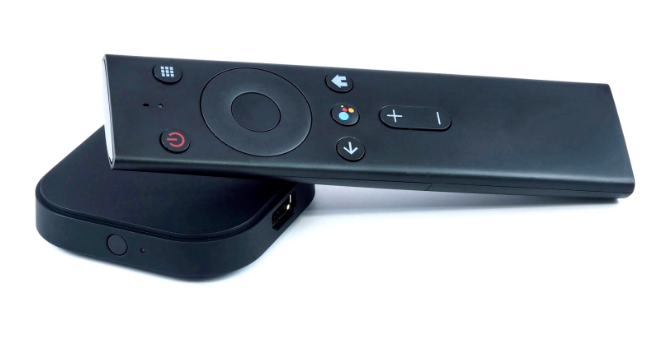 Along with this update, Google has also launched a new developer dongle called ADT-3 to help developers design their software "for the next generation of Android TV devices". It comes with a quad-core A53 processor, 2GB RAM, and a simple remote. It supports HDR 4K video up to 60 fps and comes with HDMI 2.1 output. It's pre-certified, and developers will be able to purchase it in the coming days from many of the OEM partners of Google.