Solving mathematics equations always gets tricky when you don't find a way out! Given the technology enhancements, it's now easy to solve Mathematics problems with a lot of software and Android apps around which can automatically solve the equations with correct inputs. One such an application is Photomath that can get rid of your problem of solving equations within a fraction of minutes.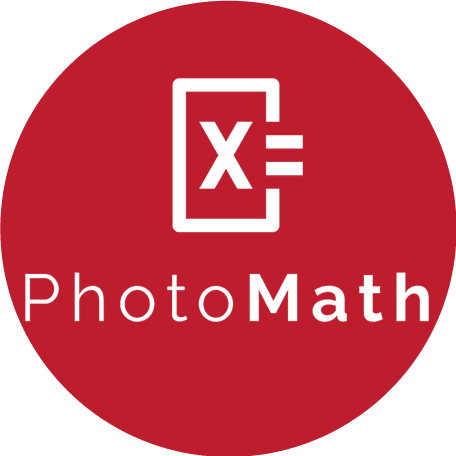 That being said, if you're new to such applications and never used it before, it's important for you to know about the working of it. So let's see how you can use the app to get the maximum benefit.
How to use Photomath?
Here's how you should get started!
Step 1: Download the Photomath app from Google Play directly and install it on your devices.
Step 2: Launch the app and open the camera option in it to scan the mathematics equation written in your book or from the textbook. Scan the equation using the Photomath app.
Step 3: Within a few seconds, the app will show you various methods to solve the equation and you need to select the preferred method as per your requirement.
Step 4: Upon selecting any of those methods, it will now show you how to solve the equation step by step within the app.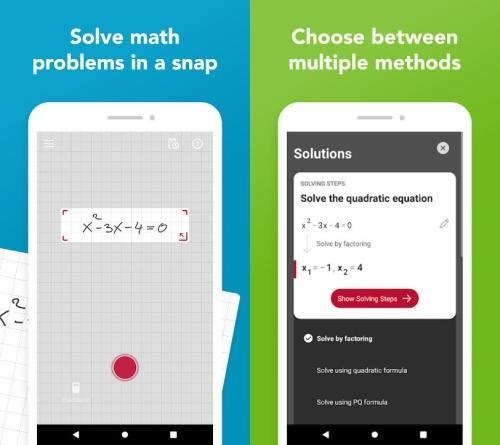 Step 5: If you don't want to use the snap feature, you can also use the built-in calculator to solve the simple equations as well.
We hope you now have enough idea about how to use Photomath on your respective devices to solve complex mathematical equations. The working of Photomath is pretty much similar to Microsoft's Math Solver which uses similar technology to solve the equations.
Few Notable Features of Photomath
Now that you know how the app works, let's have a look at some of the important features of Photomath so that you can use it right away!
Use Photomath Offline
Yes, you heard that right! There's no need for an active internet connection or mobile data in order to use the app. You can access all the solutions of your Maths problems offline itself. This is applicable to equation-based problems and the rest of the problems will need the internet to work around. Other than that, if you want to solve powers, roots, polynomials, geometry, etc related problems, you will need an active internet connection to get the answers!
Animations
Learning in a fun way has always encouraged students to find creative ways to solve problems. Keep a similar concept in the app, Photomath has got some exclusive animations that explain how to solve a particular problem in a fun way! There are a variety of animations included in the Photomath app which got our attention right away.
Scientific Calculator
Not just equations or problems, you can also use the scientific calculator available in the Photomath app to solve other Math problems with ease. Be it Sin Theta or Log problem, everything can be solved within a matter of time using the in-built scientific calculator.
Wide Range of Topics
Be it arithmetic, integers, decimal numbers, algebra, trigonometry, or geometry, you can get all your answers under one roof, Photomath. It has a wide range of topics covered so that all your assignments can be completed within a few hours and the best part, you learn it quickly.
Learn with Tips & Hints
Given the automated method of solving equations, it doesn't mean you won't learn anything from it. In fact, Photomath has the finest tips and hints for you to understand how the problem is solved and why a particular method is used. This gives you enough ideas about how the app works and it also lets you learn the Math tricks in a simple way.
Wrapping up
So these are some of the notable features of the Photomath application. We hope you will enjoy using the app on your devices. As a parent, you can also teach your little kids the Math very early in a simple way. That way, they can grasp a lot more when they actually learn it in school. That's the best part we loved about Photomath. Start using Photomath today and solve equations on the go! If you feel this article please like, share, and follow our Facebook page and keep visiting our website for such articles.