A free screen recorder is a tool. It is used to make a video of what's happening on the screen. Screen recording software is like an advanced version of the screenshot. It enables the user to create some videos.
For any auditory learning, videos are excellent tools. It is used for
For a demonstration of step-by-step processes in a tutorial.

Demonstration of software to other people or record tips and tricks.

Share pointers for the game

Product reviews videos

Record of recurring problems with a computer to show tech support.
Best video screen recording software
Before proceeding to learn about screen recorders let us see the features of the video recording software. Screencast video is used to showcase creativity. It is used to record when playing games like Minecraft and recreating scenes from movies or music videos in simulation games like the Sims.
Most of the video screen recorders have a number of utilities and attributes in common. It has the ability to
Film picture in picture to capture video from any screen as a web camera.

Allows to edit and annotate a video after it is recorded.

Creates videos in a variety of file formats.
Users can upload to youTube, post on web pages or social media, and use it on websites for e-learning courses.
You need to choose the best free screen recorder. It depends on the use. Various recorders offer a range of differing features. It allows to save in any format, or capture footage from various external sources like web cameras. Here are the 5 best free screen recorders. It will let the user record the screen.
OBS Studio: Free screen recorder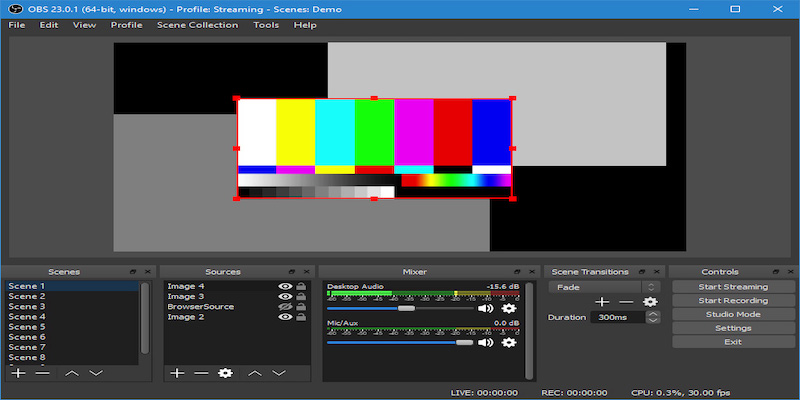 Are you a keen gamer, OBS Studio is the best to screen capture software for gamers. Unlike various popular FRAPS, it is open source and completely free to use. There are no restrictions.
OBS Studio offers and supports both streaming and recording in high definition. It has no restrictions on the length of the video creations.
Now, gamers may stream live to Twitch or YouTube Gaming, and save projects and come back later or encode the footage in FLV format and save it locally. OBS records directly from the graphics card, it is able to capture the games running in full-screen mode.it has customizable hotkeys to control the video recording. It makes full use of multi-core CPUs for improved performance and it records at 60fps.
OBS studio is the far best and most powerful screen recorder.
FlashBack Express screen recording software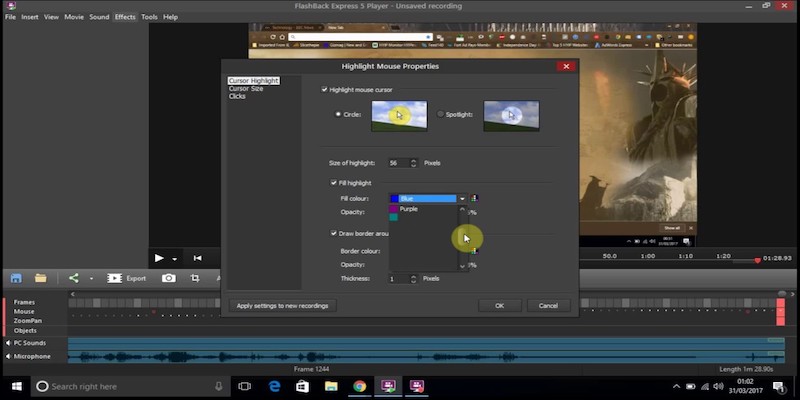 Another full of features screen recorder lets the user record games and capture footage from the webcam. It interfaces with the built-in video editor. Users may choose output formats. FLashback is the second choice for various people.
Despite it being a free version of the paid version, flashback Express does not ruin the video with ugly watermarks over the recordings or impose time limits. It has no limit on the length of recording until the user chooses to set one. It might be useful if there is a chance user might leave the recorder running. Flashback expresses exports videos in WMV, AVI, and MP4 formats. It eliminates the need for a video converter.
Its developer Blueberry Software has also launched a free screen recorder designed specifically for games. It records and captures HD in-game footage with hardware acceleration for various GPUs like AMD, Nvidia cards, and Intel.
A power Soft Free Screen Recorder Online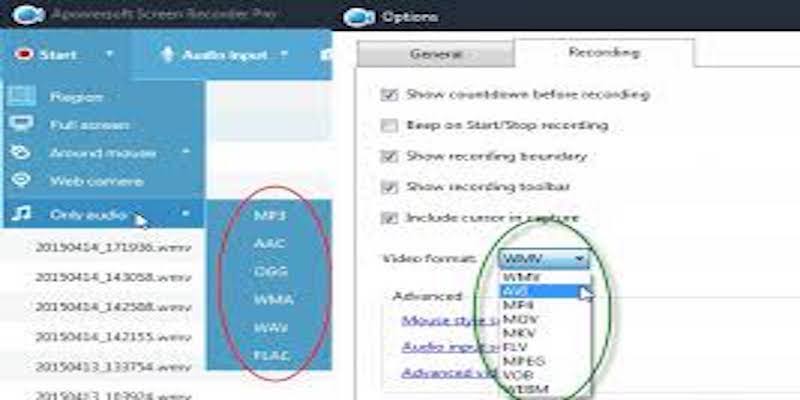 A screen recorder with the feature of in-browser recording. It has no time limit with lots of export options. It is not suitable for games. If the user wants to record a presentation, software demonstration, or tutorial, Apower Soft Free Online screen Recorder lets the user do a record. It is a browser-based tool hence it is not suitable for games. The user is prompted with a small launcher application after the download.
The user is provided with a control bar with various options found in different screen recorders. It records footage from a desktop or a webcam and records audio from the pc, microphone,' or both. It offers various customizable keyboard shortcuts for speed and convenience. Users may download the trial version of the premium application and it is more limited than an online screen recorder.
Debut Video Capture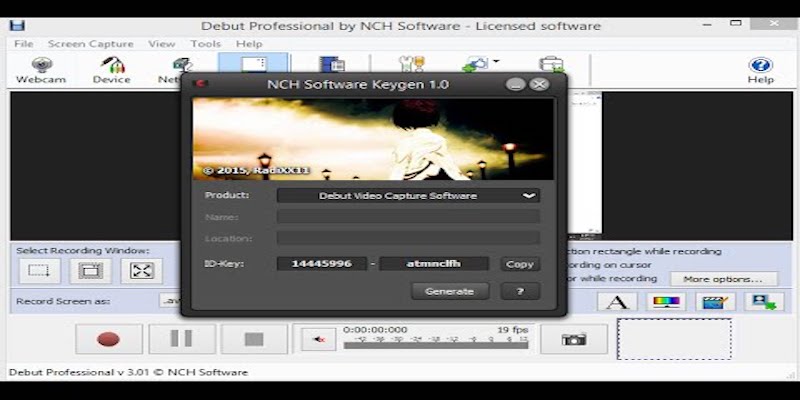 An amazingly flexible and capable screen recorder with extra features. lets the user do scheduled recordings. Users may record from external cameras. It may look a little dated. This recorder has new to the other roundup of free screen recorders. It is slightly dated with the decision but with few favors.
Debut video screen recorder has no option for exporting videos directly to YouTube or Facebook. It may be saved in various main formats which include MP4, MOV, and AVI.
It is an extremely powerful program, which does much more than just capture what's happening on screen. Users have post-production editing tools with a screen recorder, but users may apply filers and add their own captions and watermarks. It is currently in a public beta. Soon the final version will be in the market.
ShareX screen recording software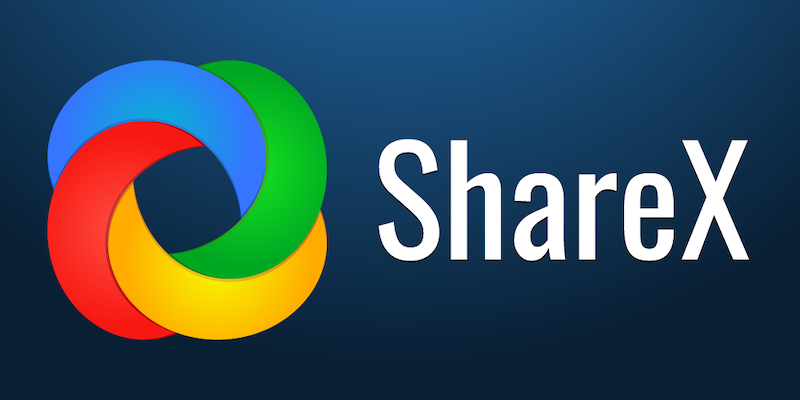 It is a fine choice if the user wants to share a screen recording online. This recorder lets users capture a video file or GIF. it has dozen of export options with great static screen grabs. It has an unintuitive interface and is not suitable for games. ShareX is an open-source application that lets the user capture screengrabs and record videos. It has got no watermarks or time limits.
Now record videos with no worries. It has an interface with the best keyboard shortcuts. This recorder lets the user record by tapping shift + print screen and stop using Ctrl + Shift + print screen. It comes with the best features and the ability to send the captured recordings on file-sharing or social media sites. Unfortunately, ShareX does not support taking screen grabs or recordings while playing games in full mode. It is a superb screen recorder with a vast number of features.
Conclusion
I hope that using one of these screen recording software you can just make a video of what's happening on your desktop. Like an advanced version of a screenshot, screen recording software enables you to create tutorial videos, record gaming achievements for posterity, and create videos that can be shared online.
So, it is important to choose the right screen recorder depending on your requirements. Different recorders offer a range of various different features, which save captures in varying formats, and record footage from external sources such as a webcam, and not only that even some screen recorders give you the opportunity to upload the videos directly to the internet. Some run nicely on average hardware, while others are more demanding for hardware compatibility. The point is that there is plenty of choice for screen recorders. If you feel this article is helpful please like, share, and follow our Facebook page and keep visiting our website for such blogs and tutorials.