Today in this guide I will show you How to watch TV shows online free and list of the best sites to stream TV series. Keep reading!
While waiting a whole day for the next episode to air builds hype by itself, binge-watching is the most preferred way of consuming TV shows and movies in recent times. Moreover, Cable TV networks are not the only way to watch a series. The availability of smartphones and affordable data packs has changed the content consumption scenario very much. Even if you have a TV subscription, it is nice to know where to watch tv shows online free. Here is the best of free online TV show platforms that you need to know.
Watch TV shows Online Free[Streaming Full Episodes]
Planning to watch tv shows and movies online free of cost, get ready to compromise on one thing or the other. You can either watch good but little old series available for free legally or get access to the latest ones illegally. 
The older series is no slouch. There are highly engaging ones and TV shows that you can't refuse. The good thing about opting to see a little older content is staying on the legal side of the internet. The other way of accessing the latest content through illegal sources might lead you to break bad. 
The third way is opting for premium services. Most, if not all premium services offer a month of the trial period without upfront payment. There is no limitation on streaming during the trial period either. 
Streaming TV shows online Free [Legal Issues] 
Yes, it matters for sure. Be it legal or illegal, you get to access them both, the same way. But the consequences are not the same. Consuming content from an illegal source is a punishable offense in most countries including the US. 
You might compromise yourself in the pretext of not everyone who watches series from illegal sources is punished. While not all are punished, it is possible for the government to take such a large-scale action one day. 
Not just that, illegal streaming sources come with a lot of ads and malicious pop-ups. That might ruin your binge-watching experience on the whole and even pose a risk to your PC/mobile's security. 
On the other hand, accessing the latest tv shows and movies from premium streaming platforms using the age-old trick of the trial period is perfectly legal. You can watch anything and everything during the trial duration. 
Beware of illegal TV show sites
There are a lot of free streaming sites to watch TV series but only a few are legal. So, the warning is about the rest that stream content from third-party servers that are not authorized by the content producers. 
Wondering how to identify illegal ones? There will be a statuary warning, disclaimer, or attention section at the bottom of the homepage. 
If you find something of that sort, it is most probably not a legit source to stream your favorite TV series. Most often the disclaimer puts out that the website is not responsible for the content displayed and it is the viewers' discretion to watch. Which poses risk on us, the viewers. 
To know more about the free streaming sites, you can also check the About page. Legit TV Show streaming sites have an About page. Most often, the illegal TV show sites seem to skip on them or have similar information as the disclaimer. 
How to watch TV shows online free [safely]?
Getting something for free comes with ads as we saw earlier. And the added burden of fearing the law for illegal streaming sources. But there is a workaround that anyone can use to watch free online series without worries. 
In my experience, ExpressVPN is the best VPN which not only provides military-grade privacy but also superfast speed. It also comes with a 30-day money-back guarantee in case you decide to cancel the subscription in the first 30-days. You can get 3-months free and save 49% on ExpressVPN's annual plan.
Follow the 3-step process below to set up ExpressVPN on your device.
Step 1: Visit ExpressVPN.com and subscribe to its service.
Step 2: Download and install VPN software from this link.
Step 3: Open the ExpressVPN app and click the power icon to connect the VPN.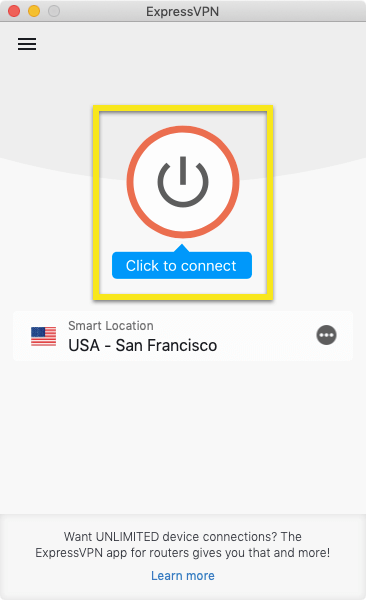 TV Series Streaming sites for 2020[Premium]
Premium streaming sites are the best sites in every way with the exception that you need to pay for it. It has a large content library in high streaming quality free of ads. If you can get that for free, though for a limited period, why not make use of them? We have brought to you every streaming site that offers a good collection of web series and TV shows. 
Netflix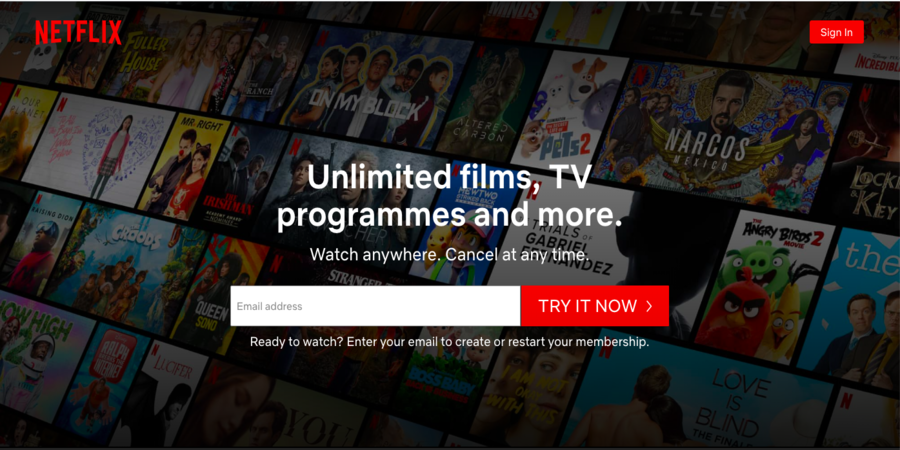 Netflix is the king of content amongst the online streaming platforms to watch TV shows and movies. It has got the best variety of content across various genres. The best part is, most of the popular content is Netflix Originals (own production that is not available elsewhere).
Known especially for their great quality of content, Netflix should be anyone's go-to pick in the premium services. Not just series, there are plenty of movies from leading productions and their own (originals). 
Though there is no equal competitor in the market for Netflix in terms of content library, there could be a few very soon. With bigger productions like Disney and CNBC coming up with their own streaming service some of their content might be removed from Netflix. 
But there's nothing to bother for now. Start with a month's free trial registering your credit card.

Disney+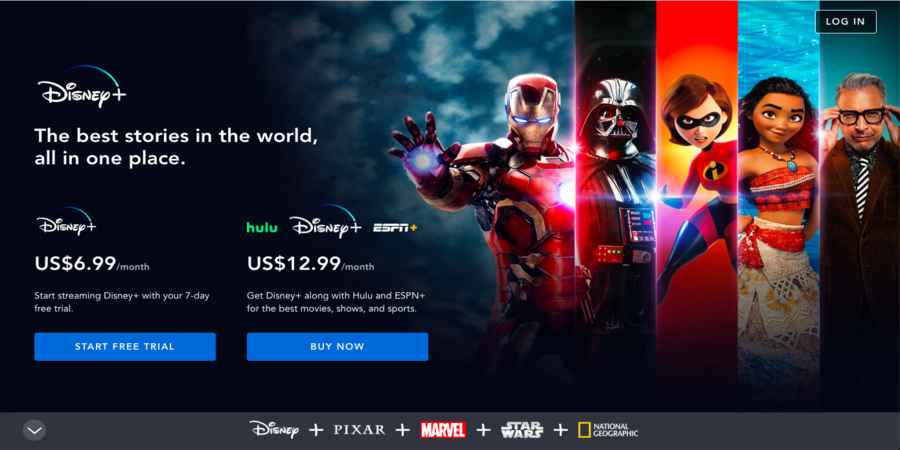 One of the newest in the online streaming race that shook the industry is Disney+. Disney owns some of the major production houses in Hollywood. Which means it has already some of the big tv show and movie titles under its hat. 
Disney+ has a great content library form day 1 of launch. But there are some bugs to put up with like the weird aspect ratio and app glitches. We expect it to be gone soon with regular updates. 
With the price of $6.99 per month, you can even opt for a paid subscription after the trial period. Sadly, the trail is only available for 7 days. Too little to complete even the Simpsons series. 
Apple TV+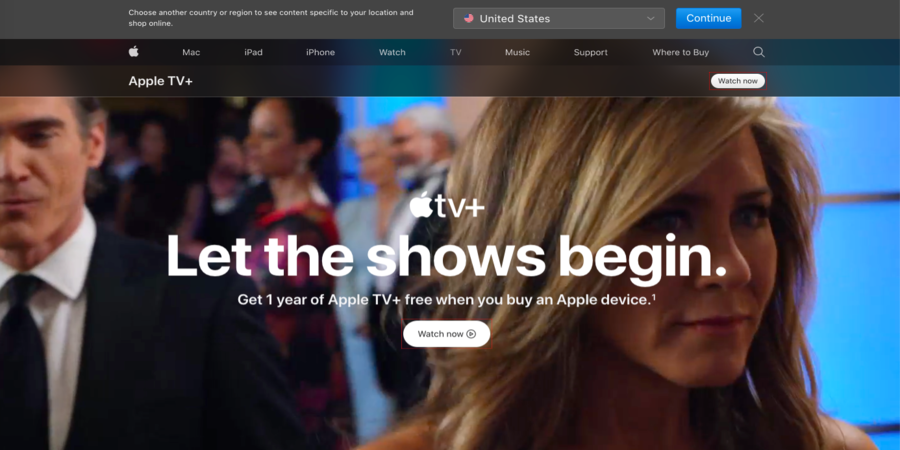 Last year when Apple TV + was introduced as a streaming platform, it created a lot of hype most of which is fulfilled already. Apple, one of the richest companies on earth has promised a lot of own productions coming out. We all know what they are capable of. But for now, there is only very limited original content. 
The collection of movies and shows are good for the asking price of $4.99. If you are planning to test, you must be taking the free trial once there is enough original content to watch. 
Being an Apple service, there is no issue with the UI, app, and availability across major platforms. Apple TV + is a great beginner in our opinion. Just wait for it to mature into a full-fledged streaming platform. 
Amazon Prime Video

Amazon Prime service is one of the value-for-money bombs you can get right now. Costing $119 per year or $12.99 per month you can get a lot out of it. First the video library, there is a great variety of original content, especially Web series. Then there is the HBO classics, series from Comedy Central, MTV and Nickelodeon. 
A music streaming service, free fast delivery on Amazon shopping, free eBooks are part of the Prime subscription. Don't worry there is a free trial period too. Offering a generous 30-day free trial should easily sway you to pay. For comparison, Spotify music and Netflix costs the same individually when compared to Amazon Prime services. 
Hulu Plus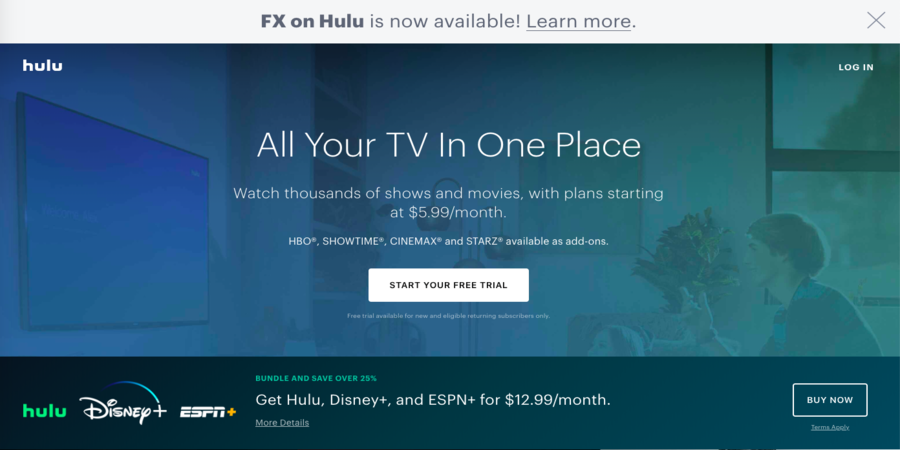 An early player in the online content world that offers both live TV and on-demand content. Starting at just $5.99 you get on-demand content with ads. The highlight is the availability of tv shows and movies from most major networks. 
There is a good amount of originals available on the platform along with the various TV shows. Available on the same day as airing on TV, you are not gonna miss live TV anyways. 
There are ads even with the paid service (basic plan) but far less than that of live TV ads. The original content is not that popular like their other offerings. In my opinion, Hulu is a paradise for those watching series from various TV channels. 
HBO Now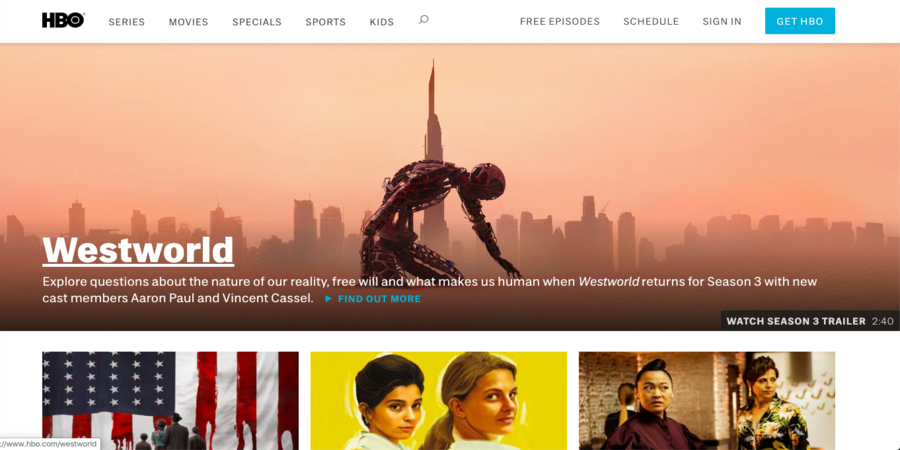 Game of Thrones, one of the most successful series in the history of TV series is from HBO. It was released on HBO Now the same day as airing on HBO TV. So, the fans could see it a few hours early in the on-demand service. 
But the cost is pretty high at $14.99 per month. For the price, you get award-winning original programming and top movies without ads. You can also access most of the benefits by subscribing to HBO in any cable network and getting an HBO GO subscription as a compliment. 
Coming to the free access, you get a 30-day free trial of HBO Now upon providing credit card information. The one-month period should be enough to convince you. 
CBS All Access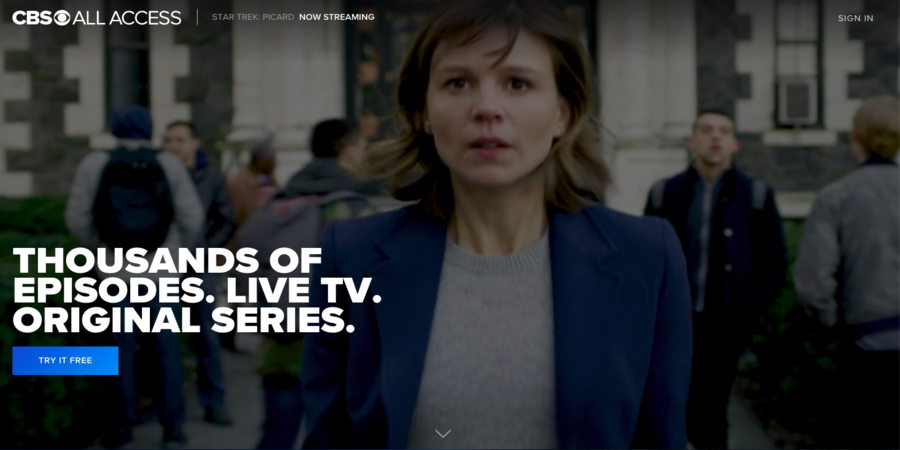 If you are one that frequent sports shows and like to have some of the quality Series from the CBS, CBS All Access is the way to go. You get some of the best sports shows for less than $5.99.
CBS All Access is available as a standalone service in selected regions only as of now. If you wanna enjoy the sports action., you might find CBS all access as part of other live TV streaming services. But subscribing via Hulu does not get you the on-demand content that CBS provides. 
Philo TV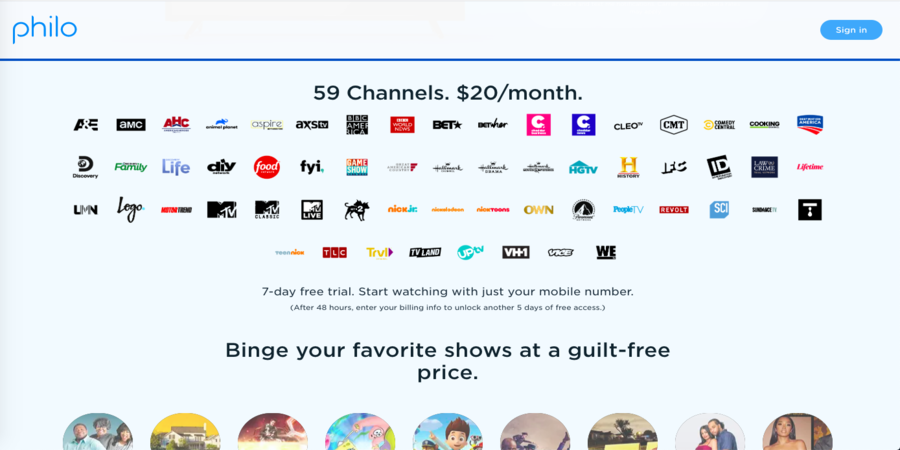 Philo TV offers the best middle ground between live TV and on-demand content. For $20, you get both. There is a good collection of on-demand content. Regarding the TV channels, News and Sports channels are found to be lacking. 
Philo TV is no way the best, it does not have the stellar streaming quality or the greatest collection of TV shows and movies. But for an average content consumer looking to spend some time on the screen, Philo TV is not going to disappoint. You will get some amount of everything. 
Sling TV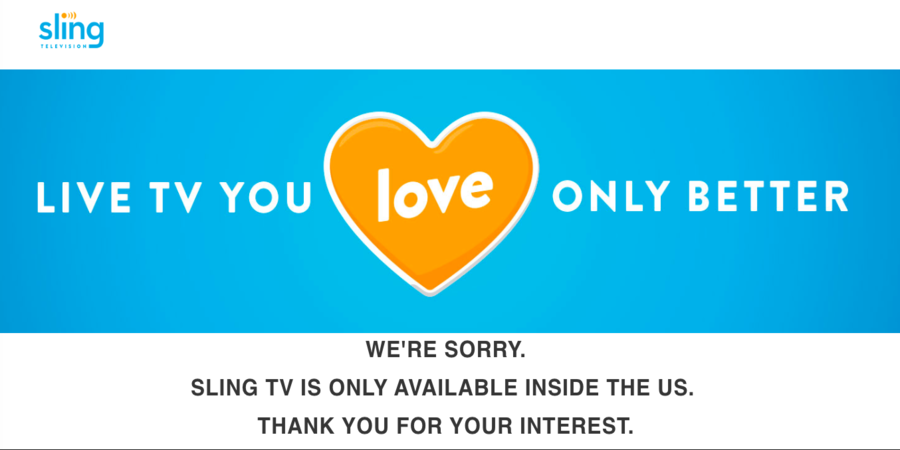 Sling TV has a good collection of sports channels including ESPN for a price much less than the traditional cable cost. Plus, there is no additional cost of set-top box setup and contracts. 
30 live TV channels for $30 might seem a bit costly at the first. But looking at the collection, the price feels justified. Sling TV has got ESPN, NBC, BBC America, CNN, Cartoon Network and TBS. Sports fans can't get a live TV deal better than this. 
Fubo TV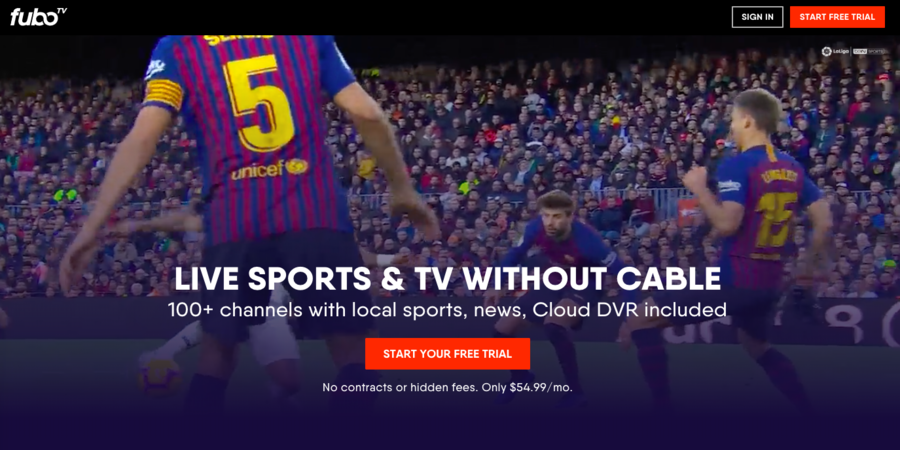 Best for sports but good at series and movies too. The DVR experience that Fubo TV offers is what makes it unique. You can record, store programs from the live TV channels and watch them later like with any DVR. The additional features of slow-motion and frame by frame movement has made it popular among sports fanatics. 
There is more to like about Fubo TV. The limited on-demand content they provide is very easy to navigate and narrow down. Fubo TV is a good mix of live TV and on-demand content that will keep you entertained. 
Above are the best premium platforms across various categories. The trial period on offer varies between 7 days to a maximum of 30 days. Though most don't require an upfront payment, the credit card information is a must for all the paid services. If you feel all this hassle is too much for you to watch tv shows online free, you have got the free ones coming up. 
Free and legal ways to stream TV shows in 2020
You need not have to register and keep counting the trial period. There are free series watching sites online that you can make use of. Plus, the following ones are legal which means there is nothing to fear about.
Here is the list of free TV series and shows streaming sites that we tried and tested. 
Tubi TV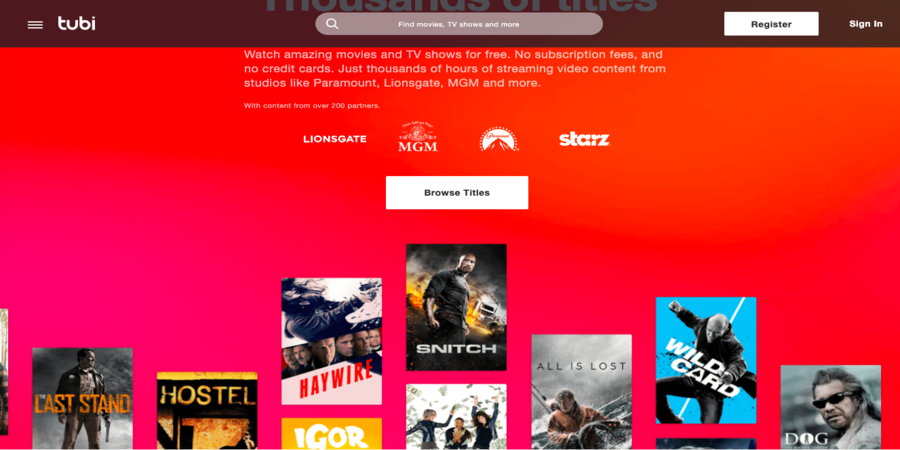 With over 200+ content partners from all over the world, Tubi TV has a catalog big enough as a premium streaming platform. Running ads is how they seem to pay their bills. The majority of the content library seems to be a decade old. There are new movies and tv shows too, for those seeking the latest. 
Lionsgate, MGM, and Paramount are notable content partners of the Tubi TV. A simple registration process opens the doors to one of the biggest free and legal catalogs on the internet. 
Having a variety of content partners paves way for diverse content across genres. Anyone can find a web series of their interest quick and easy in the Tubi TV web interface. 
Sony Crackle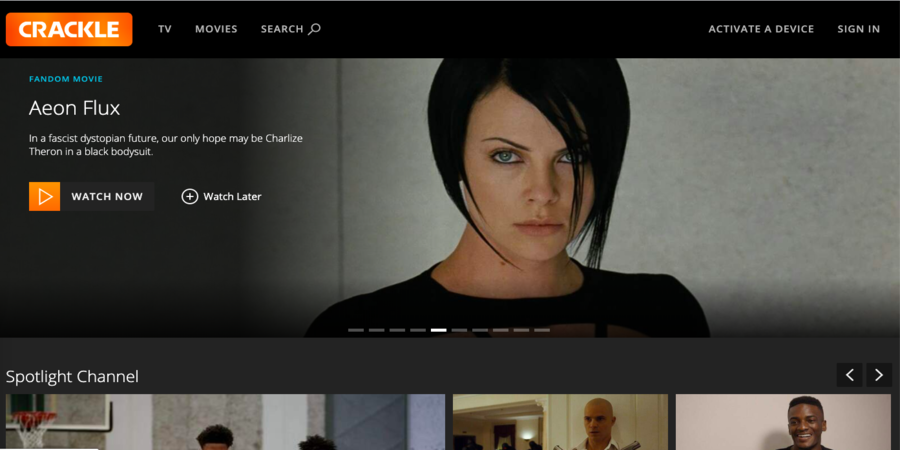 Made available by Sony pictures themselves, Crackle has some of the unique and best TV Shows and series for you to binge-watch. They have left no genre unturned. Be it comedy, action, drama or animation, you get a lot of movies and shows to choose from. 
Crackle is available in web form and app across iOS, Android and all major TV app stores. All it requires is signing up to watch unlimited content for free. In exchange, there are ads in-between. That is the only compromise you gotta do to view the content for free. 
Regarding content, Sony doesn't bring up the latest releases. Most are old by a few years to a few decades. Old or new, you are guaranteed of quality content. 
Share TV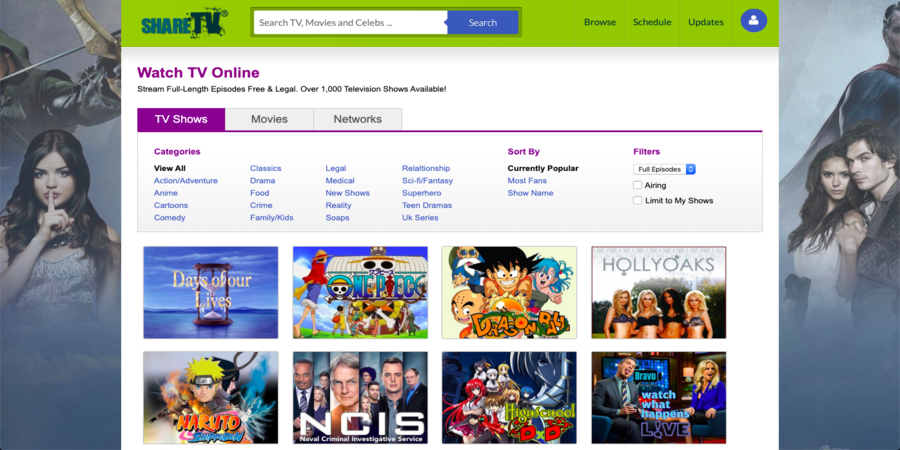 One unique free online streaming platform that has a lot of content to keep you entertained. Affiliated with some of the big names – Hulu, Showtime, ABC, and FOX, they have full-length episodes of series. The best part is that commercials don't intrude on your binge sessions, only banner ads.
Working with affiliates, there is new content coming in most often. Exciting of all, you can know about the upcoming series and movies on the site itself. The Updates and Schedule sections provide you all the information on upcoming seasons and episodes. You can even find a timer option to keep track of the next episode. 
While some TV series and shows are hosted directly, others redirect to affiliate third party sources like NBC. Some even have a download option. The quality of the shows is good enough. You might find a 4k show rarely. The UI and page setup are designed very well. You land on the TV shows' information page first where it gives all of the details about the show. 
TV Player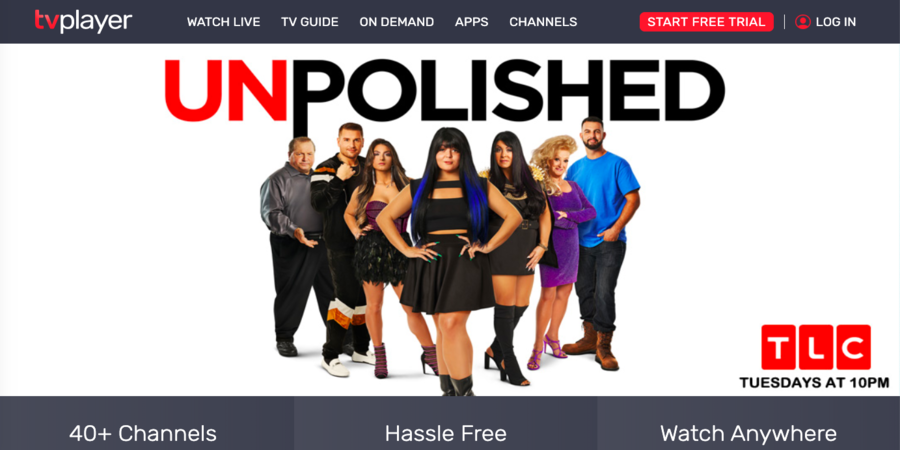 Free live TV platform that brings you some of the best news and shows. With over 40 channels including the BBC, ITV, C4, and Five you have got enough to spend time on. There are some channels that aren't even available on Freeview or Freesat. 
There are many features to boast about but most of which are available to premium users only. TV Player is available across TVs and mobile platforms with offline viewing options. Catch up and Continue watching are some nifty little features that come under the premium plan. 
Not a whole lot of channels but the usual free-to-air channels. Still worth as it comes for free. You don't even require log-in to stream. 
CW TV / CW Seed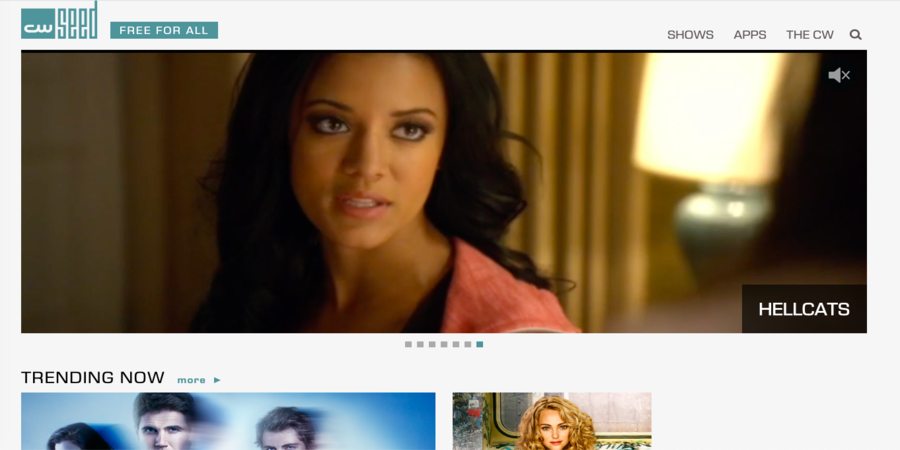 By the name, it is the official streaming service from the CW TV network and it is free. But with a catch. Not all shows that are currently airing make it to the free CW TV streaming app and website. Most often you will find the latest 5 episodes of the currently airing programs. The older seasons and shows that are no more aired are available in full to binge-watch. 
If you are watching any CW TV shows on regular and missed an episode, you can easily watch them for free. If you are new and wanna start a series, I would recommend going with the older ones as they tend to remove episodes of the latest series most often. 
Quality-wise, CW TV is good and the search functionality is very helpful. Short commercials play between the shows. 
CONtv (Previously Viewster)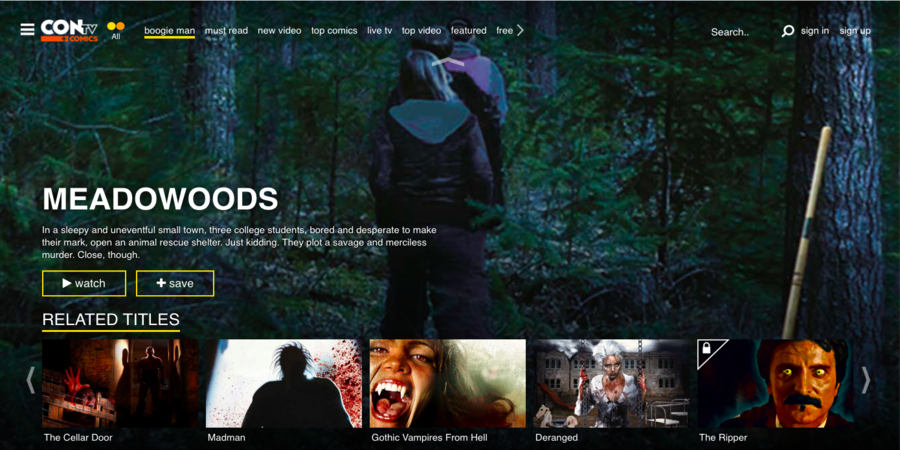 CONtv after the accusation by Cinedigm, a comic con giant is now streamlined towards Comics and anime. Don't worry the older content from the Viewster days is not gone either. There are plenty of Indie shorts, movies and TV Shows. 
It is one of the few free TV shows online sites to host content outside of the US. It has a few notable UK Tv shows and a lot of anime. In fact, web series and anime are what Con TV is good at. Comics are the newly added attraction to Con TV. 
Con TV seems to find a unique spot among the streaming services trying to bring in TV shows from major broadcast networks. Con TV has a fan following and community of their own that keeps on growing. 
YouTube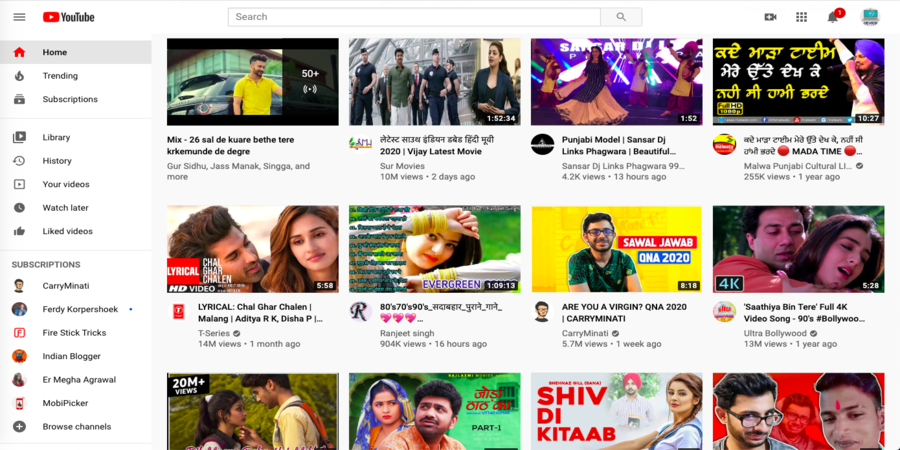 YouTube is easily the most-streamed platform with the highest user base in the world. The reason it hasn't topped the free and legal series streaming sites is that it has not many famous shows to boast about. But trust me, there are really good indie ones. In fact, there are plenty of them. 
But you need to put in the effort to find the best one. Ads are present as in-between commercials that you can skip most of the time. Otherwise, the UI, app, and availability are best of the bunch. 
Choosing YouTube to be your primary source of content, you are not gonna run out of content anytime soon. There is new content coming in from creators every day. The only thing to complain about is the video quality. In order to save on data, the bit rate is so low for the resolution hence affecting the video quality. 
Vimeo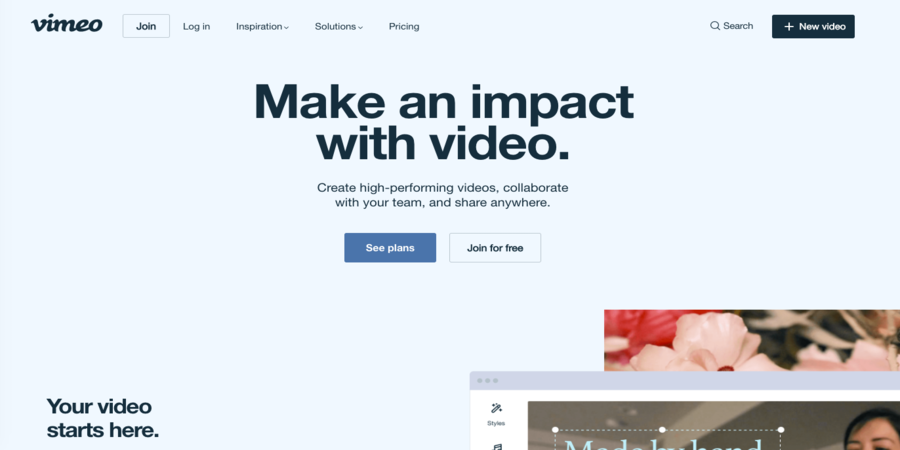 Vimeo is also a free video streaming platform for users to upload videos to. The creators are monetized based on views like on YouTube. 
The basic plan that comes with ads allows for watching all the content except for those that require separate purchasing. All of the indie series and most of the TV shows are available for free. For the rest, you need to rent or buy it. 
Vimeo, compared to YouTube has a lesser audience and creators. But beats YouTube by retaining the video quality and not overdoing the video compression. The UI is stellar and apps are available for most platforms.
Veoh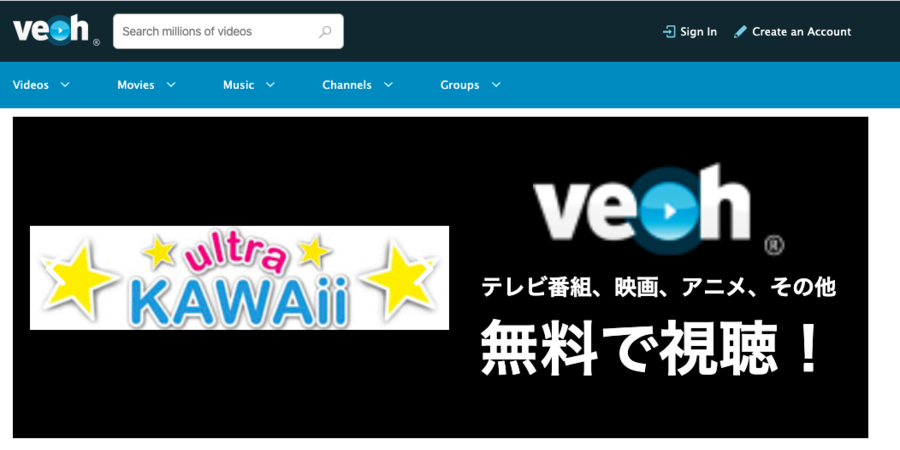 Veoh has a bunch of indie content, mainly movies. Series are fewer in number. The navigation menu will help you find the show of choice within seconds. There are plenty in every genre for you to go through. 
The key difference is almost none of it is a mainstream movie or TV show. So, you need to try a few before settling on the right one. 
Veoh is a platform that allows user-uploading. Hence you can expect any type of content on Veoh from yoga massages to full-length movies. The platform is currently available in certain countries only. 
Vudu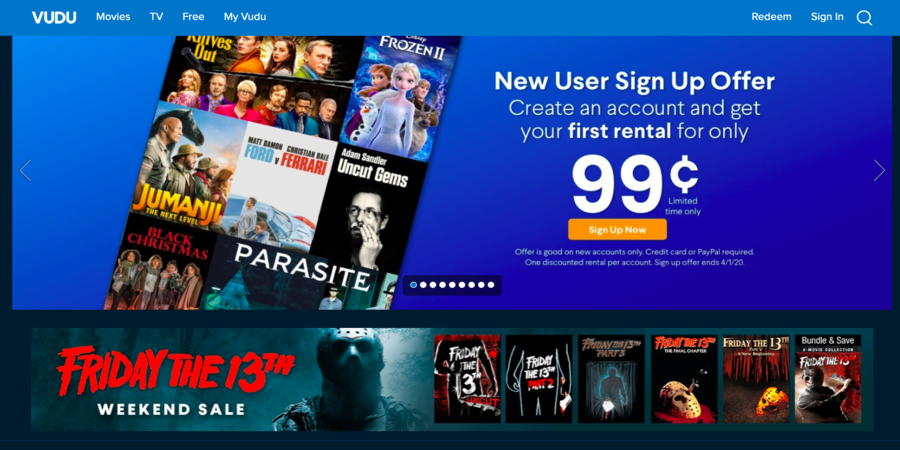 Vudu is a digital movie renting/buying platform from Walmart. The retail giant introduced a streaming service recently where users can rent or buy digital content and play instantly. The nicer part is, there is a good amount of free content too as a result – both new and old. 
The free content seems to change now and then. You might be lucky if you find a movie or series for free that aired last year. If you don't, there's still a good assortment of every genre you can browse through. Don't forget to check the 'Free only' box before browsing through the catalog. 
Advertisements interrupt the episodes but don't bother much. You can access the Vudu from web or application that is available for Android, iOS, and most major TV brands. Vudu, the free TV show streaming platform allows offline viewing too.
Popcornflix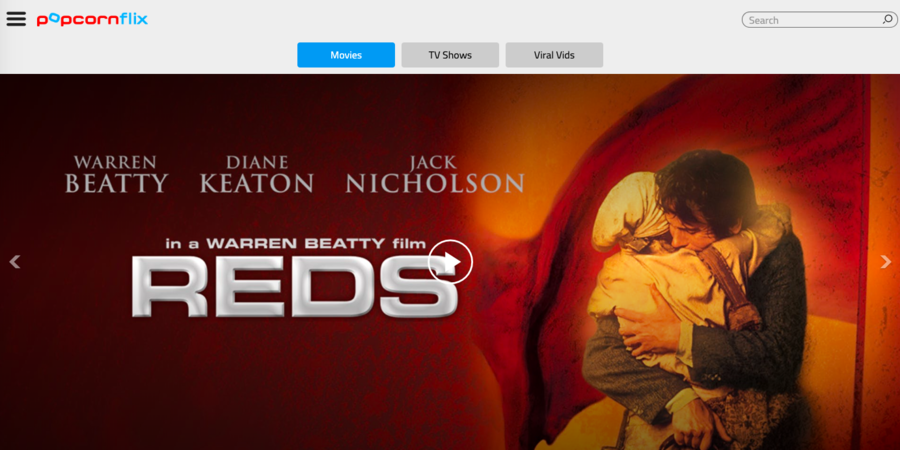 One of the earliest to offer free streaming services legally. Being the earliest, Popcornflix has one of the biggest freeware catalogs in the category. It is known for its TV shows from the 90s. Not just that you find some of the older classic series and movies here. 
The other major attraction of the bunch is you get to see National Geographic TV shows – Everything but the ones airing right now. Commercials break-in but are not as big as live tv channels. 
The discover feature on the web and app lets you narrow down the choices in just a few taps. With full-length episodes of series and cartoons, you can't go wrong with Popcornflix.
IMDb Freedive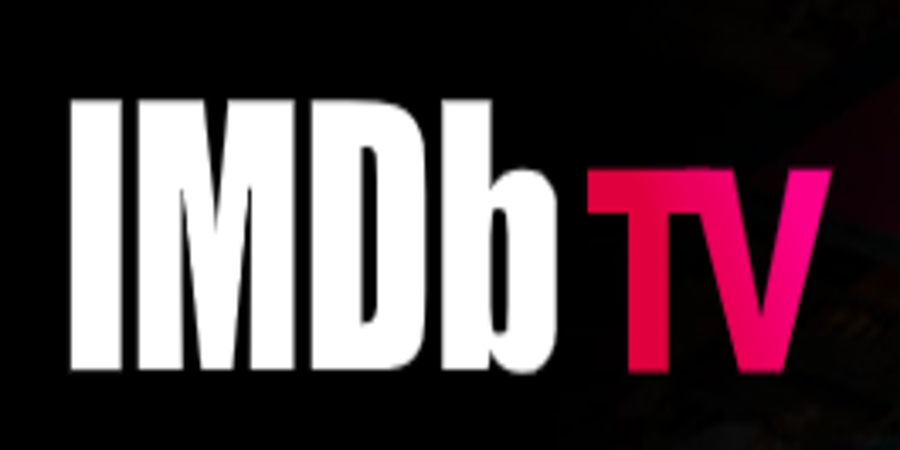 Every movie and series watcher should be familiar with the name IMDb. The Amazon backed IMDb has a free streaming platform of its own, exclusive to US audiences. Don't worry if you are not from the US. A handy VPN can always help you get there virtually. 
There is a good collection of the well-critiqued and award-winning line-up of movies and shows. Starting right from the Charlie Chaplin classics to the latest Oscar winners, there is a handful of them. The catalog is not very diverse. The total movie/series count itself is small. Some movies phase out in favor of others. So, keep checking once in a while to spot the best.  
Snag films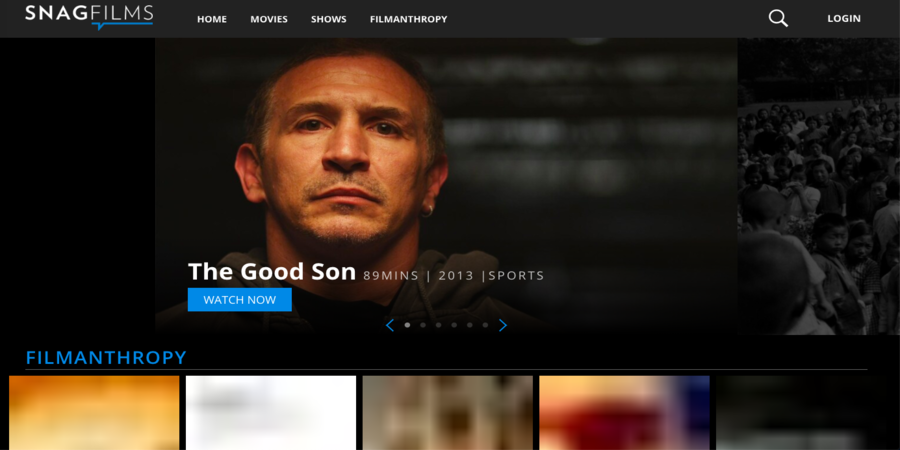 Another gem when it comes to the collection of freeware content online. There is not much series you can find. Most of them are some remarkable classics – movies or documentaries. But worry not as they too are of good quality. 
I recommend, do not expect 4k streaming out of Snag Films as only very few of the bunch have 4k resolution. You can sort based on the user rating to find the best one. All of these are available in most major platforms including Roku and other smart TV brands. 
Roku Channel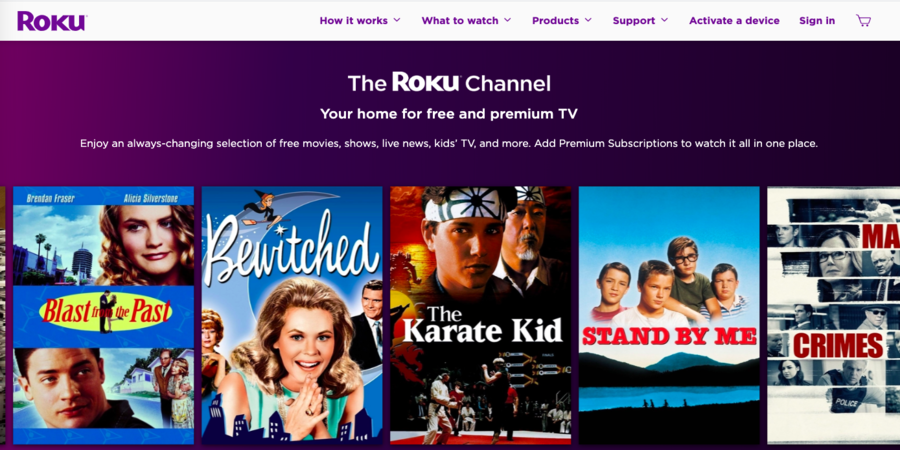 Roku as a hardware manufacturer is a house-hold name when it comes to streaming content from the internet. But recently Roku has launched a streaming service of their own. First made available in Roku box, now it is available across most major platforms like Android, iOS, and smart TVs.
The content library is limited but good enough. A good count of mainstream movies and TV shows are available. The content is said to be sourced from other freeware hosting sites like Popcorflix. Some even claim the content library keeps changing with time. So, if you have access to the Roku channel, give it a try for sure.
Retrovision

TV shows have existed in western countries even before half a century. For those who want to watch free TV shows online that are older than our parents, Retrovision will serve the best. I was able to find TV shows dated as old as 1950. 
Not just TV shows there are plenty of old movies too. The UI is as minimal it could be and navigation should be a breeze even for my granny. For those who like to get into the black and white classics, get ready. Sadly, most of the hardware does not have a native Retrovision app as of now. 
Soap2day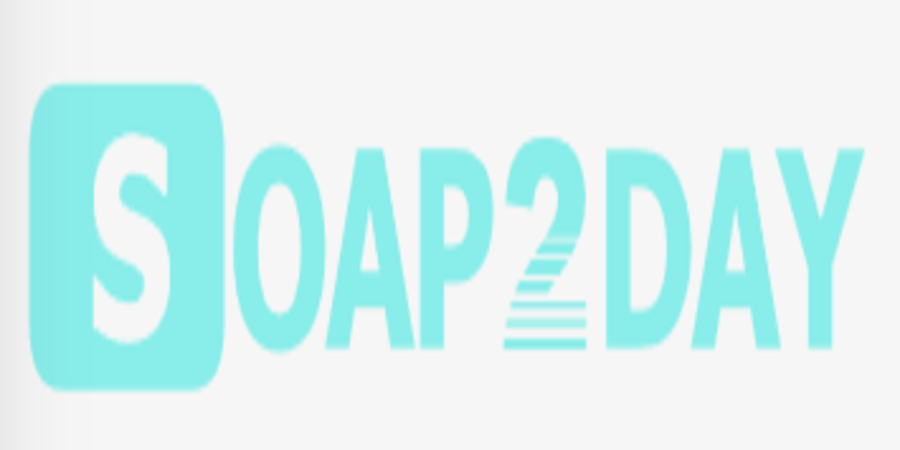 A famous name in the tv show streaming space that comes with annoying ads and pop-ups. Being an illegal content sourcing platform only the sky is the limit. You can find most, if not all TV shows ever produced, especially the popular ones. There is no exception with movies either. You can stream all the latest and greatest here. 
The website is nothing out of ordinary. You get a search box, and some of the newest collections popping up on the home screen. The domain is not the same every time. Loading the main domain will show active URLs of the Soap2day platform.
Keck TV

Keck TV is another front-end web platform that is focused on TV shows. Movies are also available, but the focus is on web series. You will know that from the get-go as most of the banners display only the TV show posters. 
Though the web UI doesn't look the greatest, it is easy to use than that of Soap2day. The prebuilt playlist of Best 200, Trending 2020 and Top 2019 will help you when you have run out of options. Most of the episodes are made available the same day as airing so you need have to wait. Ads are not that bothering which is very rare in free Tv show sites.
Time4TV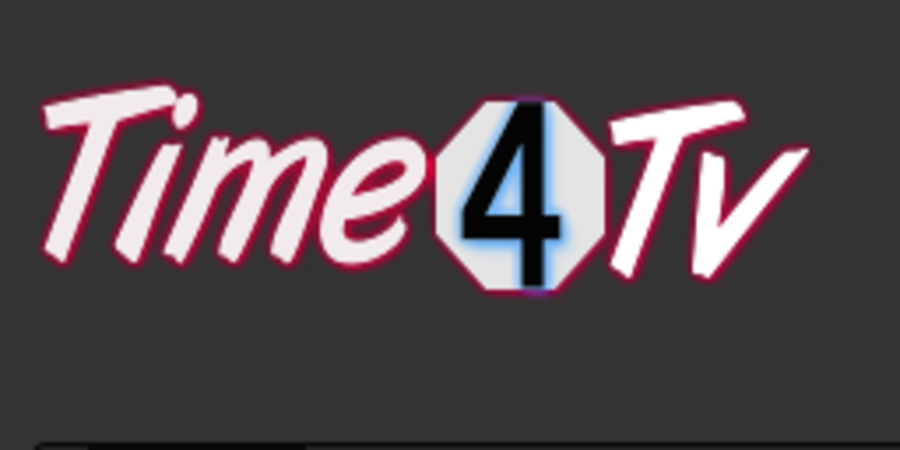 A free but illegal live TV streaming service with a good selection of channels. Time4Tv has about 60 channels on offer, most of which are sports and news. Most of the channels are from the US and UK. The surprising factor is the availability of sky sports channels which otherwise will cost around $35. 
It gets a unique place as it is the only reliable live TV streaming site we could find. Most illegal Live TV channels get shut down within a short period. But Time4TV has been around for a good amount of time yet there is no information on its sources. Time4TV continues to be in the grey area for long. Whatever happens, look for updates here, in the same space.
Cinebloom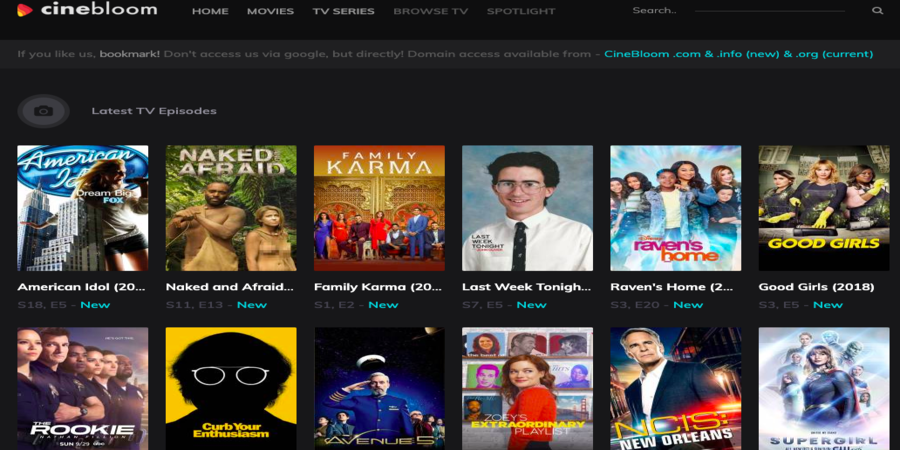 Cinebloom is a run of the mill free streaming site you must be heading to. It has got good UI, better information on the quality of the video, etc. It misses out on the sorting features though. 
Being free it is hard to find one streaming site that does all perfectly. At least you find the disclaimer on the bottom of the homepage rather than tucking it deep in like most other sites. 
Looking for the latest episode, you can find them under the 'Recent Updates' section on the home screen along with the information of season and episode. 
Selecting the TV show does not take you to the streaming page directly. Instead, there is a very useful and functional intermediate page that shows IMDb ratings, trailer, comments and so on. There are multiple servers that we, users can manually choose for the best possible quality. 
Solar Movies
Maybe this one is perfect. It is the granddaddy of streaming sites. From genres, countries to languages, I bet you can find anything and everything. Genre classification, sorting options, season and episode information – you get all of it. 
What surprised me is Solar movies do not require any redirect or finding the domain. It directly loads on solarmovie.one. Most often the main domain will be shut down, but solar movies somehow have managed to make it work. But not sure how long it will last. 
You can also stream classics from the following websites:
What's the best free and legal streaming platform for TV shows?
There is no clear winner, it all comes down to our likes and opinions. All of the above are free and most have engaging content to watch on. So, what do you like to watch – old or new? which genre of TV shows? 
The above order of online free TV show sites is listed based on my preference. To know what is best for you, try every one of the top free series watching sites. It's all free. What's wrong in tasting a pie for every cake. Or use websites like Yidio to search for the series you are looking for. From there you will find if there is a free way to stream or how much does it cost otherwise. 
Need to know before watching free TV shows Online
First, all of the illegal websites you come across only embed links from the same handful of servers that store them. So, there is not going to be a big difference in streaming quality, data consumption, subtitles, or serving ads. 
It is the front-end experience that is going to vary to an extent depending on the domain you choose. But whichever the domain you choose, it is not safe. It might be just breaking the law or it might even cost you a malware attack if you are careless with those random pop-ups. 
Breaking the law is not to be taken for granted either. Do proper research on what are the consequences you have to face according to the law in your country. The punishment might range from a fine of few bucks to years of imprisonment. 
Illegal site is always a threat to your internet, PC, and breach of morality. Think twice before you step into the illegal free movie streaming sites if you have to. 
Conclusion
That's a total of 30 names to spoil you with choices. Live TV, movies, TV shows, sports, news, classics, indies, shorts, and the list goes on. You have a plethora of content waiting to be watched for free. But before that, you have an important decision to make. 
Legal or Illegal? Again, it is totally up to you and your morals. But as a blogger who spends half of the lifetime on the internet, I strongly recommend staying on the legal side of the internet. That way you don't break the law or maximize the vulnerability of malware attacks. 
Also Read:  Best Free Movie Streaming Websites 2020