Consuming content over the internet is the most convenient and cost-efficient way right now. Be it movies, series, or shows, everything is available on the internet. Bombarded with options, it is difficult to find what's best, especially the free one. Don't worry. I have tested all of them to present the list of the best free movie streaming websites without signing up for 2023.
In this listicle, we have covered everything from the monthly $54.99 services to those offering all of the movies for free without even signing up. Excited already? There are a lot of surprises awaiting you.
Free movie streaming websites
Not all that comes for free is good. That applies to everything in our life. The world of internet movie streaming is the same. There are a lot of free movie streaming websites with no sign-up that you can easily find on the web. But all of them are not the same.
Some host independent movies, shorts, and documentaries for anyone to watch. For example, YouTube offers millions of videos for you to enjoy all for free. Though there is a monetization based on ads working behind it, it is free for customers as of now.
On the other hand, there are torrents and illegal streaming sources that are unauthorized. At least most of it. The most common and popular ones are the paid ones like Netflix which offer quality and variety of content with an asking price of around $10 a month.
Is watching movies for free legal
There is no straight answer to it. It is a bit complicated. It mainly depends on the source of movie streaming. But it is sad to say that the most commonly used torrent sites and free movie websites that you see in other listicles are illegal.
This doesn't mean you can't watch any movie for free. There are plenty of movie streaming sites that offer free and licensed content. That is what the main purpose of the listicle is. Based on that, the internet streaming scenario can be divided into three:
Premium movie streaming websites

Free but legal movie streaming platforms (Some do not require signing up)
Free illegal movie streaming websites (that do not require signing up)
We will get into each of them specifically and discuss the benefits of each along with the best of each category.
How to know whether the free movie site is legal or not?
Bumped into a random free movie streaming platform and want to know whether it is legal. No worries, they are open about it.
You will usually find a "Disclaimer/Attention/Warning" message on the bottom of the website in tiny letters. If the site says they don't host any of the content displayed and use third-party servers to stream them all, they are mostly illegal to access.
Though they don't give out the information directly about illegal hosting they give out hints like "stylized search engine", and "Content provided by non-affiliated third parties" which tells the whole story.
If you do not see any disclaimer on the home page, head on to the About page which only legit streaming sites have. Some illegal sites too have an about page but will disclose the content is not from a licensed source.
To make it even simple, just Google "Is (site name) legal?" should give you the answer. Want it simpler, just keep scrolling down and you will find the best of the free streaming sites both illegal and legal.
How to stream free movies online safely?
Whatever we do on the internet does not disappear instantly. The data is still there floating which someone can grab. In our case, the court even tries to find persons watching a movie via illegal sites.
So, what you should do? Will you get arrested? Getting arrested as a viewer of free illegal movies is very rare. The uploaders are the prime target. But don't think you are safe by any means, what you do is also offensive, and you can also get penalized.
Before you visit free movie streaming sites, here's something very important that you should know and must follow to keep yourself safe. Streaming free movie content is associated with illegal issues and that makes you a target in the eyes of your ISP and Government surveillance.
VPNs are the way to go. They do a lot of proxy and masking to not reveal your identity to the government and the streaming site itself to keep you and your data safe. I always use a VPN to hide my online identity while streaming online. I suggest you do the same and keep your streaming activities anonymous. In this regard, Express VPN worked extraordinarily while I was trying out a few illegal sites before writing this listicle for you.
In my experience, ExpressVPN is the best torrenting VPN which not only provides military-grade privacy but also super fast speed. Express VPN hides your location and IP and uses 256-bit encryption making it impossible to track you down. Not just that, there is an inbuilt adblocker and spam filter for a safe and secure internet experience. It also comes with a 30-day money-back guarantee in case you decide to cancel the subscription in the first 30 days. You can get 3-months free and save 49% on ExpressVPN's annual plan.
Follow the 3-step process below to set up ExpressVPN on your device.
Step 1: Visit ExpressVPN.com and subscribe to its service.
Step 2: Download and install VPN software from this link.
Step 3: Open the ExpressVPN app and click the power icon to connect to the VPN.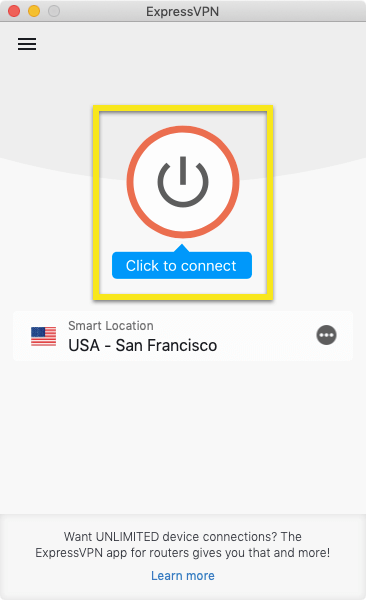 With all these said, it is in the hands of the user to decide which one to watch. You can spend a little on paid streaming sites to watch the latest movies and exclusives directly. There is no risk of getting caught or a workaround to watch.
Or take a few extra steps like securing your internet connection and watching movies through third-party sites. Some might think free movies with a VPN is worth watching. Some, look for free content in exchange for ads. Others might prefer a safer and ad-free route. Whatever your choice, we have covered all of it.
Best premium Movie streaming websites 2023
Towards the end of the last decade, a lot of new players came into the movie streaming sector. Most of which is Hollywood's leading production houses. There were also major accusations like Warner Bros. Not to mention the biggest player, apple entering the content platform.
Amidst all the rapid changes, here is the list of the best we have found out. The price plans and availability are based on the US. If you are from any other part of the world, the list of movies and series is going to remain the same for most. The price and availability of services for your country are what you need to check yourself.
Netflix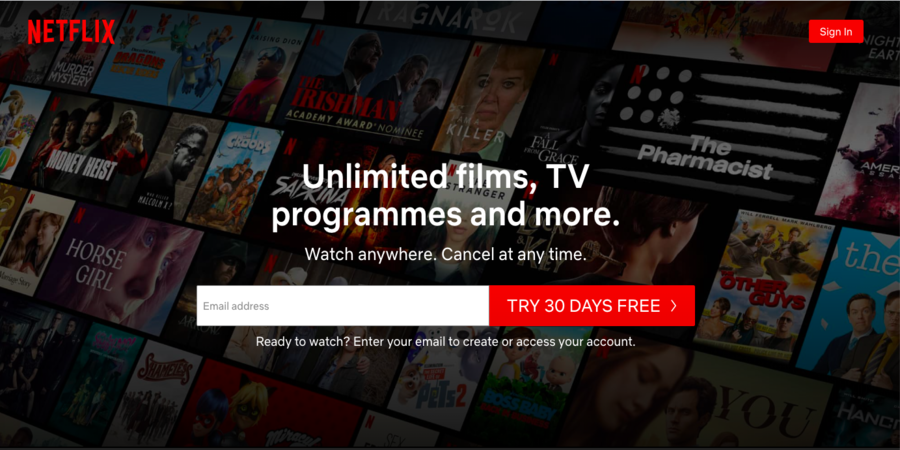 The King of on-demand content in the USA. It has got a huge list of exclusive content across various genres. The exclusive content otherwise known as 'originals' in the streaming nomenclature is the stand-out feature of Netflix. Starting as a disc-mailing service to producing content of its own, Netflix has come a long way.
However, Netflix is seeing a decline in content availability from third parties. It is mainly due to big production houses like Disney and Warner Bros coming up with their own streaming services. As of 2023, there is still plenty of good, new, and engaging content worth paying the slightly higher asking subscription fee.
Hulu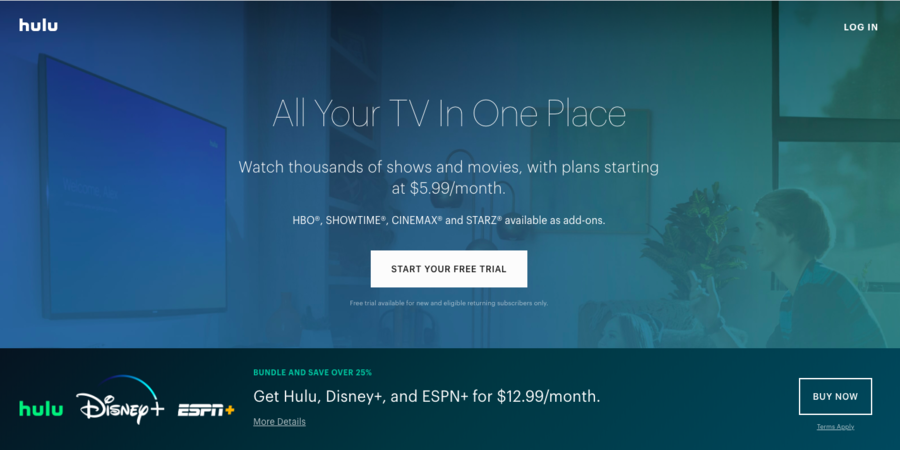 Hulu is another long-standing player that go-to option for on-demand movie watching and live TV. Hulu also makes a lot of original content but not all are well received and popular. To counterbalance there is a good amount of live TV channels including CBS all access. Subscription is of two tiers – basic and premium.
The basic for On-demand content only is $5.99 and the ad-free premium is $11.99. The same added with live TV costs $54.99 and $60.99 respectively. While that is arguably more, it is comparable to over-the-wire cable services.
Still, it is a great option if you want live TV channels along with on-demand content.
Apple Tv Plus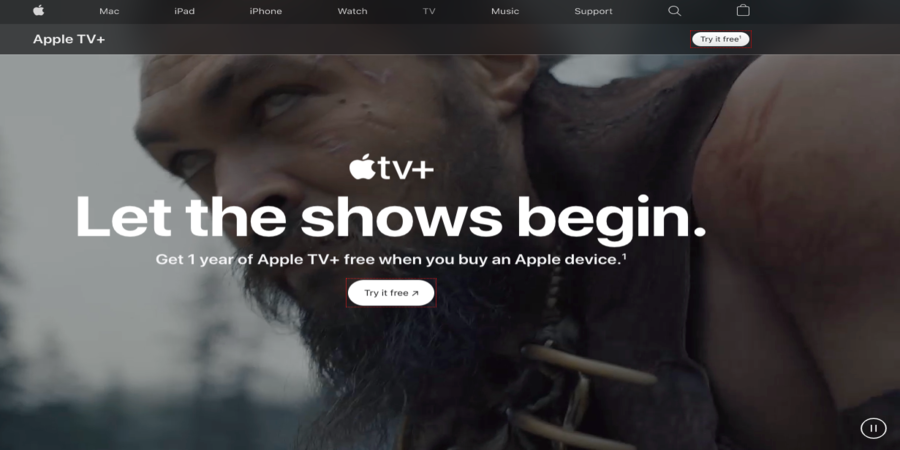 One of the latest launches that made it to the list. Apple TV graduated into an app-based streaming service from being hardware-based only in 2019. There was a huge fuzz owing to a big company entering streaming wars with big giants like Disney and Netflix.
The price is pretty low for now at $4.99 per month. There's not much content to boast about as Disney specials that were initially part of the collection are now stepping aside.
After all, it is Apple, they best know how to sell. With half of the US having at least one Apple product at home and having a large budget to produce original content, Apple will one day be a pioneer of original content, in my opinion.
Amazon (Prime Video)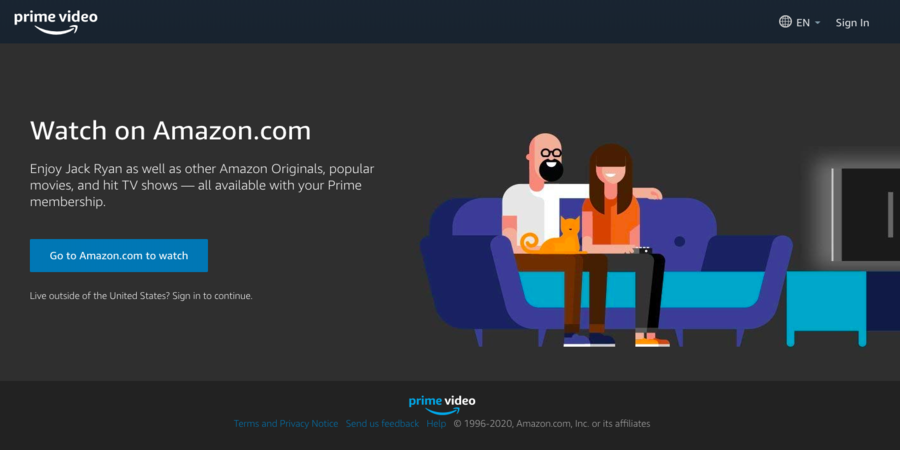 Though existed for a long, Prime Video services from Amazon only gained momentum in recent years. It is not on par with the leading streaming services both in terms of on-demand movies and original content.
Available across all platforms, and having a minimal, yet refined UI makes it an easy go. Plus, you get a lot more with the subscription. For $119 per year or $12.99 per month, you get fast delivery, premium deals, and full access to prime video and music services.
That's a lot of value compared to any other service with such a huge library.
HBO Now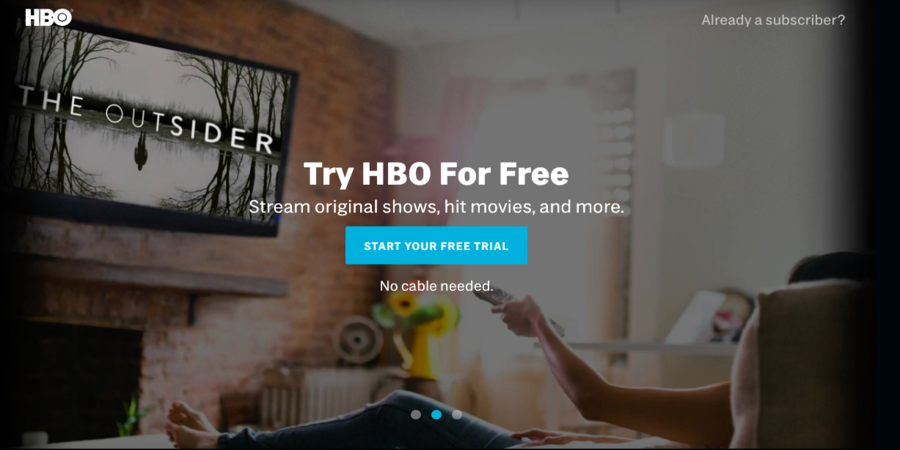 HBO despite being one of the pricier streaming services in the US market reached the peak subscription in recent years. Thanks to Game of Thrones. Not just that there are plenty of blockbuster series and movies that HBO owns.
If you love the gripping originals of HBO you can't go wrong with the $15 subscription. The app is now available across most devices. Some TVs still require a bit of a workaround to get it to stream. Mobiles and PCs shouldn't have any issues.
The only gripe should be the quality of the content. Another thing to consider is you can get most of the benefits of HBO Now for free if you have a cable or satellite TV connection and you have subscribed to HBO in it.
The scenario is expected to change this year with WarnerMedia's HBO Max for the same $15.

Disney+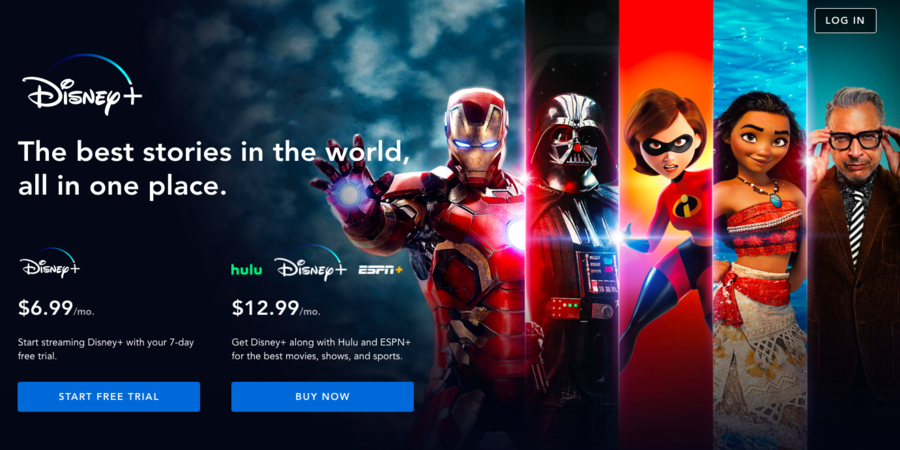 Very new to the streaming wars is Disney+. Starting only at the end of 2019, it has some streaming issues that need to be addressed. But the content catalog is nothing short of great.
If you haven't known Disney owns some of the biggest production houses in the world like Marvel, ABC, and ESPN. That is a huge catalog by itself. Soon you might find Disney's licensed content disappearing from other streaming platforms.
Though new, Disney+ is available across all major platforms with a good UI. Disney hits the cords right at $6.99 per month or $69.99 per year. There is a combo pack that offers Disney+, Hulu, and ESPN+ for just $12.99.

YouTube TV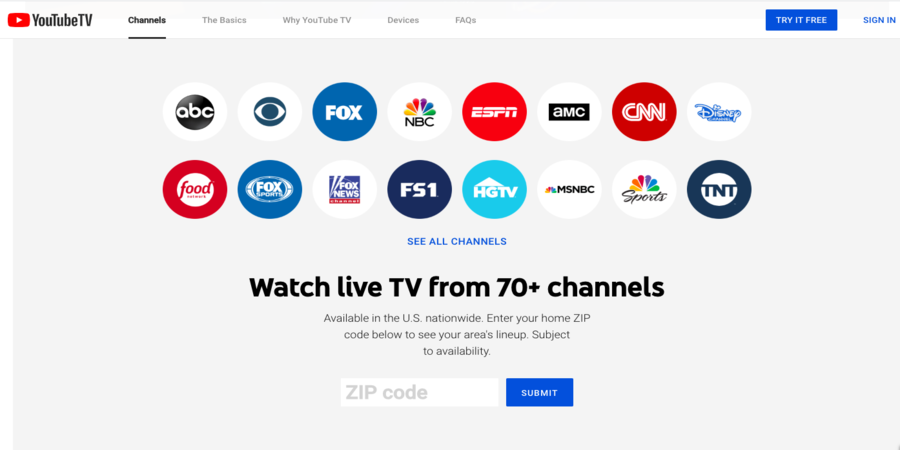 When every major production house and tech company wants to get into the streaming race, why would Google opt out? Google's number one video streaming platform now has a live TV streaming service. Though in its infancy, the list of channels it offers is quite good for now.
ABC network, Discovery, CBS Sports, and ESPN are some of the notable ones. Offering a little over 70 channels the service costs $49.99 which is just $5 shy of Hulu TV's basic + live TV plan. The channel lineup is slightly different and is up to one's taste.
Also, being new to the race has its downside of being unavailable across all platforms. And it is available in only 5 markets as of now which will definitely grow with time.

CBS All Access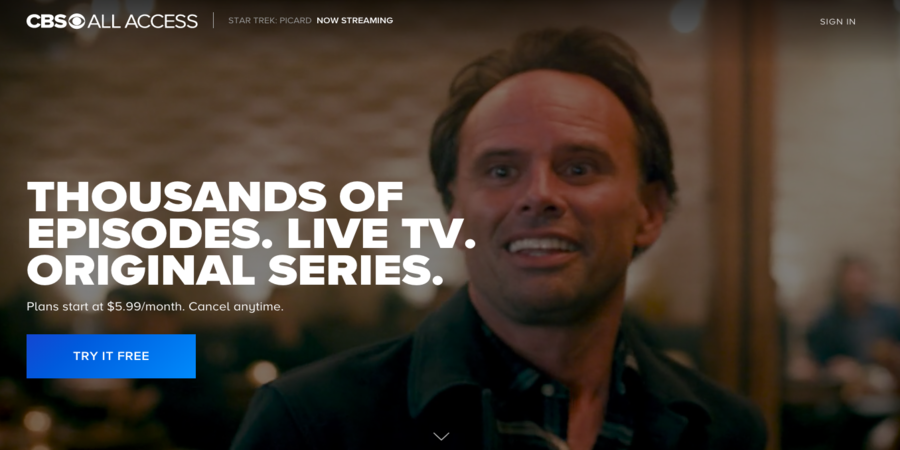 Good streaming platform but only appeals to those who necessarily need to see CBS originals and sports. Offered at a minimum price of $5.99, you can even subscribe to it for one month; watch your favorites and end the subscription.
Getting CBS Live TV and on-demand content for such a low price is sure a deal. But the content is narrow and you might get bored in a few months. Before that make sure your market has live streaming. As of now, only 200 markets have live streaming enabled.

Fubo TV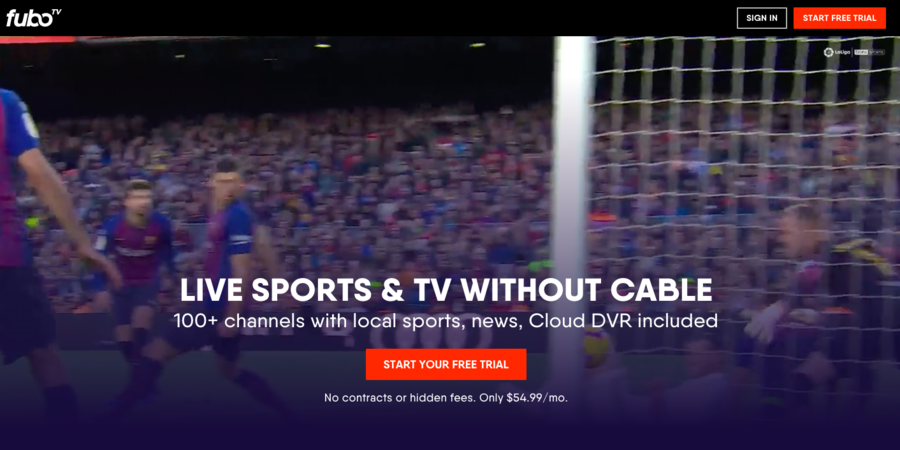 The Dreamland of sports fanatics is Fubo TV. Most cable or satellite TV might not offer the best TV channels and the best DVR experience together. FUBO TV has the best set of options that you can imagine. DVR features that are unmatchable and playback that will let you get into every frame of the sport are an absolute delight.
There are different homepages specific to movies, sports, and series. It is one of the most refined streaming sites. Prices are on point with other live TV services. What it lacks is original content. This is purely Live TV and some on-demand content.

Philo TV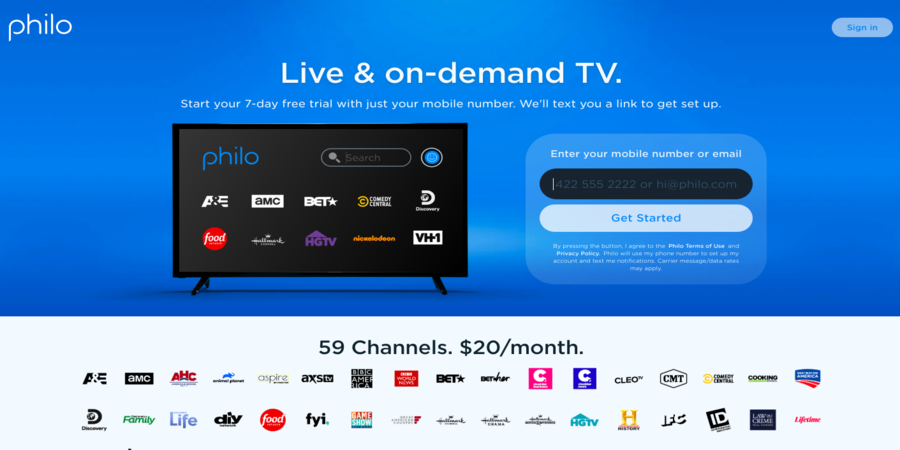 Both on-demand and live TV channels for a total of $20. Isn't that amazing? Yes, but not without a catch. There is not enough collection of sports and news content.
If you are one that prefers entertainment and lifestyle channels along with some on-demand HD movies and series, Philo TV is going to be great for you. But most often this can't be your only streaming service. It can be the second of your simultaneous streaming subscription.
The biggest downside reported by users is the lack of offline payback. There's not much to complain about the asking price of $20.

Which paid movie streaming service to choose?
You might know the answer already. It is up to you and your needs. First, decide what kind of content you want to watch. It can be divided into two. Find the genre you best like. Some like sports, and other series, and the rest like all-around packages.
Then comes the choice of live tv or on-demand service or both. Finding these, you should have already narrowed down the list. Then come the budget and the choice of device you wish to use.
Keep in mind even the lowest plans are gonna cost you $5. It is not the way everyone wishes to spend their small budgets. For most it is not the budget, it is their choice to go the free route. There are a lot of free movie websites that are legal and don't even ask for registration. Here are the best free and legal movie streaming sites.
Top free movie streaming sites[Legal]
When Netflix and Hulu are demanding a subscription every month, there are free legal movie streaming sources too. Are you wondering how movie streaming is available for free and legal? The major difference is the content itself.
These free legal movie sources most often offer older movies or movie and series shot independently. The following list is Ideal if you don't mind watching the latest releases ASAP. On the contrary, classics are not the only option, you even get movies from the same decade.
YouTube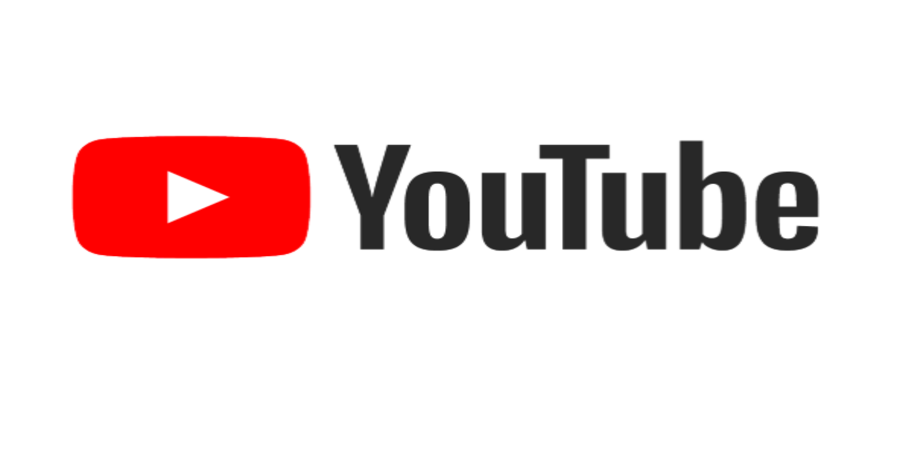 With more than two million logged-in users across the globe, YouTube is easily the number one when it comes to video streaming. The content library is no match to any other streaming platforms on the list. Keep in mind, not all are movies that everyone must have known already.
Having a great collection of classics, music videos, indie films, tutorials, and vlogs you are never gonna run out of options. YouTube is available across all platforms and UI is minimal and intuitive – what you expect out of a free service.
If you are worried about the ads, pay a premium of $12. Want to access the latest HD movies? Not a problem, pay a small renting charge for that movie alone.

Vimeo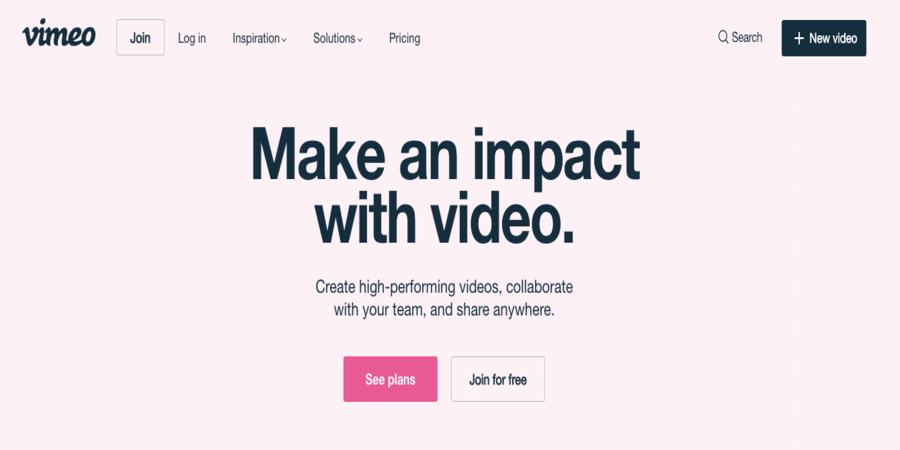 Vimeo is more like YouTube in what it offers. There are paid plans too, but the free one itself allows for viewing all of the indie films and documentaries.
Vimeo stays ahead of YouTube with its streaming quality. The video is not as compressed affecting the data rates. Both the website and app are good enough and nothing to complain about.
Though Vimeo has fewer viewership favors the creators. Hence you are more likely to find better indie films here. They have their own on-demand content service too which you need to pay for and watch.

Tubi TV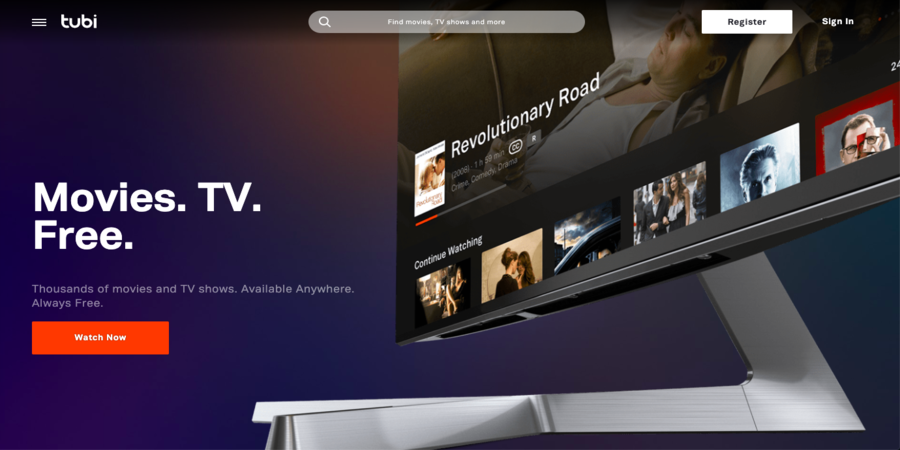 Tubi TV can be easily mistaken for a movie piracy site. It has big a catalog of movies and shows both new and old. Ask how? They claim to have 200+ partners that offer the content to stream for free.
It is surprising, how the ads are small and less intrusive. Tubi streams high-definition content from MGM, Paramount, Lionsgate, etc.
All of the great shows and movies are accessible by just signing up. No credit card information is needed. That alone makes it one of the best movie streaming services that are free. The app support has significantly grown but is not the best yet.

Popcornflix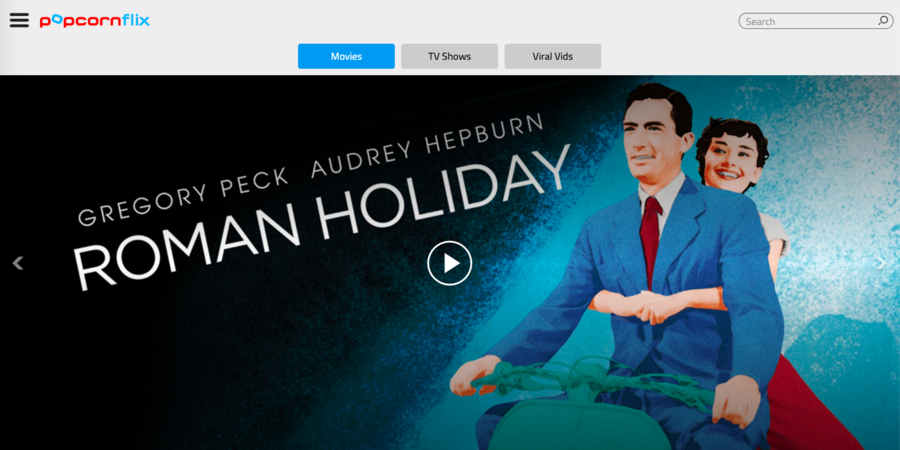 Popcornflix has a good collection of movies and shows for anyone to enjoy. Signing up is not necessary to enjoy the 1500-odd movies. For most of us, 1500 must seem very less. Though it is less in quantity, the quality of the content is good.
Spread across all the major genres, there is something for everyone to enjoy. The complete collection of the National Geographic series is part of the list. That simply is a USP for Popcornflix. Ads are minimal and kept well below the annoyance limit.

Crackle (Sony)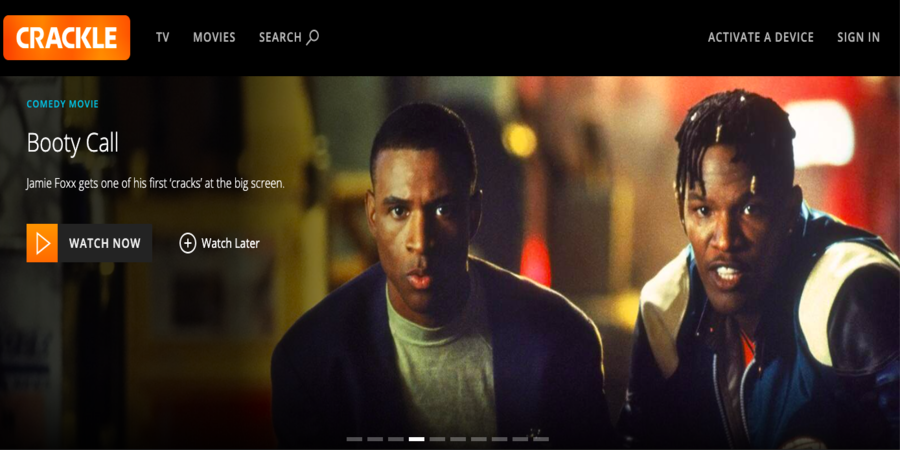 It is the free gem, not many knows. Crackle is a completely free ad-supported streaming service owned by Sony. It has most of Sony's blockbusters in high quality.
Having a catalog of a few hundred doesn't make it less exciting at all. It has the best collection of good-quality content. High-quality content is not common among free sites. But Sony's Crackle has it.
Ask how? With a few ads and commercials here and there. In-movie commercial breaks come as a tradeoff for you having to pay. Plus, they don't even ask for site registration.

Pluto TV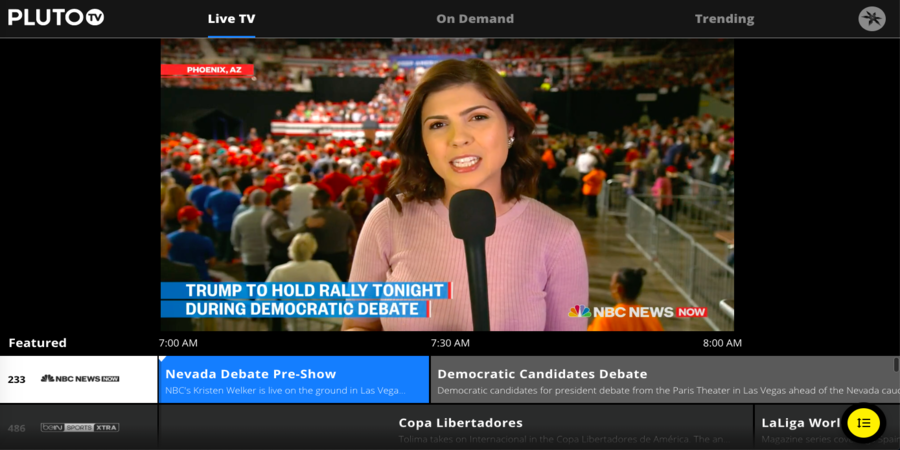 This is a different free streaming site from the rest. While other sites look for on-demand streaming, Pluto TV brings in live TV channels for free. With live TV you can go ahead of other free streaming services and see current shows on time.
Yes, there are more than 100 channels to offer free. A few are limited to the USA audiences only. Spread across sports, entertainment, and news you have access to everything. Pluto TV has a channel of its own.
There is a premium subscription on offer too if you want an ad-free experience. The best and probably the only choice for those looking out for a free live TV website.

The Roku Channel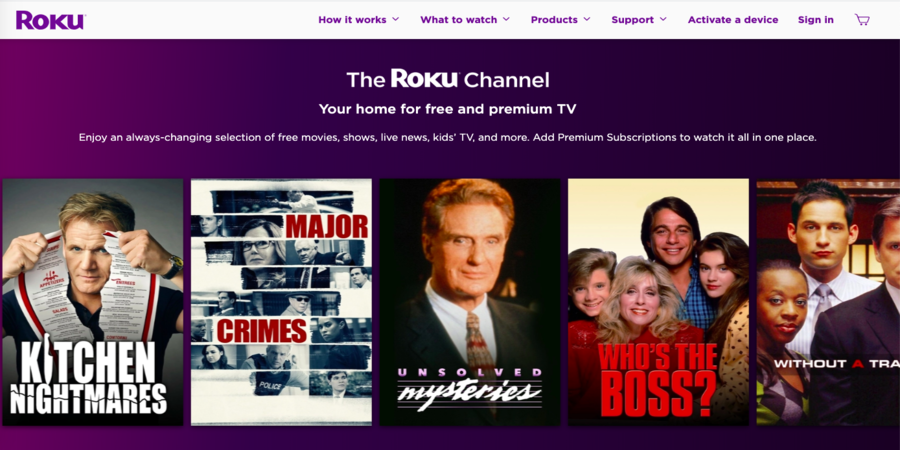 Roku, one of the major streaming hardware companies has come up with a channel of its own. Available in-app, web, and all forms. It has all the types of content to save you from boredom. And that is not the most exciting part. It is the availability of the Roku channel for non-Roku hardware too.
The UI is good and makes it easy to navigate through and access all the content. The quality of content is too high. Owned by a streaming hardware company, they're gonna be new content coming infrequently.
The collection is said to be curated from sources like Popcornflix and American classics. The Roku Channel is currently available only in the US and others can get access with workarounds like VPN or proxy.

Snag Films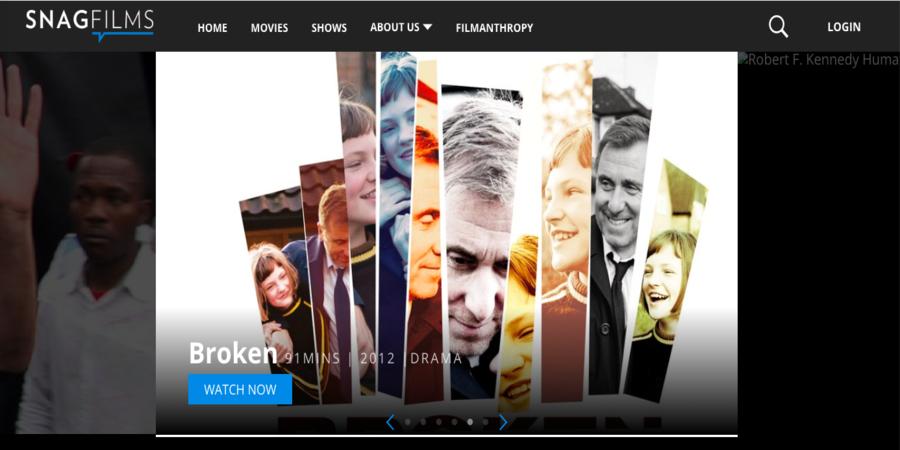 Snag Films is an easy-to-navigate free and legit movie streaming source for quality content. Streaming quality can go up to 4k if the movie allows it to. You don't even need to sign-up to enjoy all the high-definition content.
Browsing through the UI is very intuitive. Apart from genre, language, and year classification you also get the rating parameter. By sorting based on a rating you can easily arrive at a good indie movie or documentary in the genre of your choice.

IMDb Freedive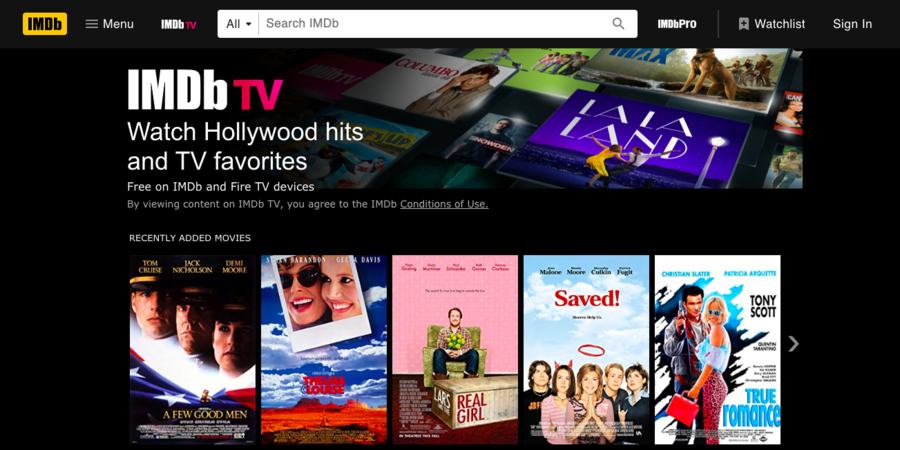 IMDb, the Amazon-owned movie database channel now offers some movies and shows for free. For nothing more than a few ads, you get to see some of the best like Memento, which is not available across any other free legit movie streaming services.
Targeted toward the bunch of people relying on IMDb's ratings, it is a freebie that the US audience can make use of. Currently available across Fire TV with Alexa support, website, and Roku. Mobile support though promised a year back has arrived at least now.
IMDb Freedive stands out as one of the few to come up with new movies free and legit. Backed by Amazon the catalog of movies and shows is going to be growing forever.

The Internet Archive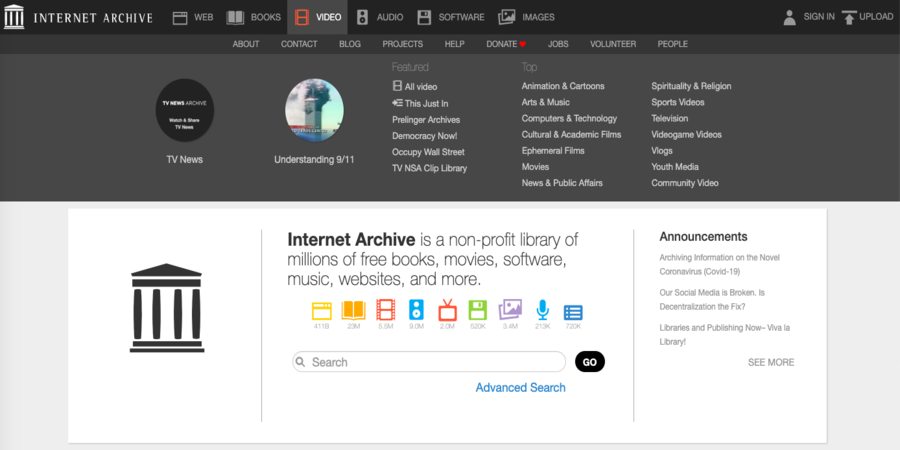 The Internet Archive is a free library of eBooks, movies, and a few others. Starting building the catalog back in the '90s, the Internet Archive could be the biggest collection of public domain movies of all time.
This free library has some of the best classics like the OG jungle book, Iron Mask, etc. There are no content partners as such. So the latest blockbusters are not going to make it to the list. Most movies are self-hosted while a few are embedded from other servers. Additionally, you also get download links to watch at your comfort.
The large catalog becomes difficult to navigate. After all, that is what a free site can afford. There are forums that you can access using a free virtual library card. Otherwise, signing up is not a necessity.

Retrovision TV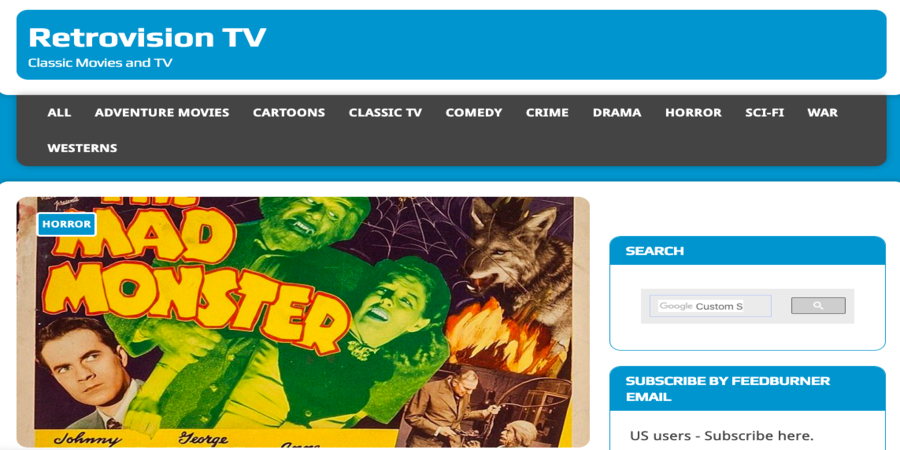 If you are in love with the classics or cartoons, Retrovision is a paradise. As the name says, they have a lot of classics to take you on a nostalgic ride. If you are younger, this will be a new world of movies for you.
Unlike other free classic movie streaming services, the UI and app are good. The genre-wise classification helps to land a film of your taste. Retrovision is an actively monitored site. You can opt for the official newsletter to get updates on newly added public-domain movies. Being able to access the classics on the go using the Classic UHF app is a nice touch.

Open Culture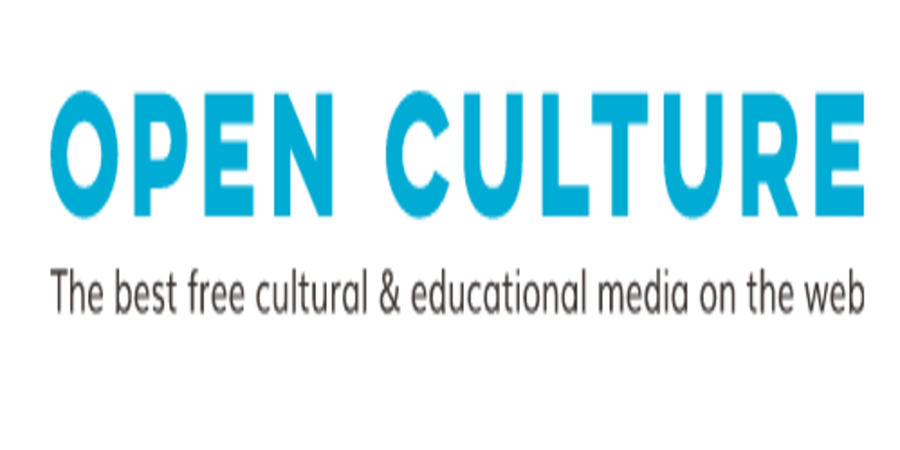 Though Open culture has a different motive, it has one of the best collections of popular and free movies from the past. Targeted at having the best free cultural and educational media, movies are just a part of it.
There are eBooks, Textbooks, audiobooks, movies, language lessons, and online courses all around the cultural and education motive. Classics like Charlie Chaplin's series and Oscar-winning oldies are part of the list of movies in Open Culture. All of the movies are just links that redirect to the original servers.
Right now, Open culture is available as a website and iPhone app only. There is no word on support for other devices.

Vudu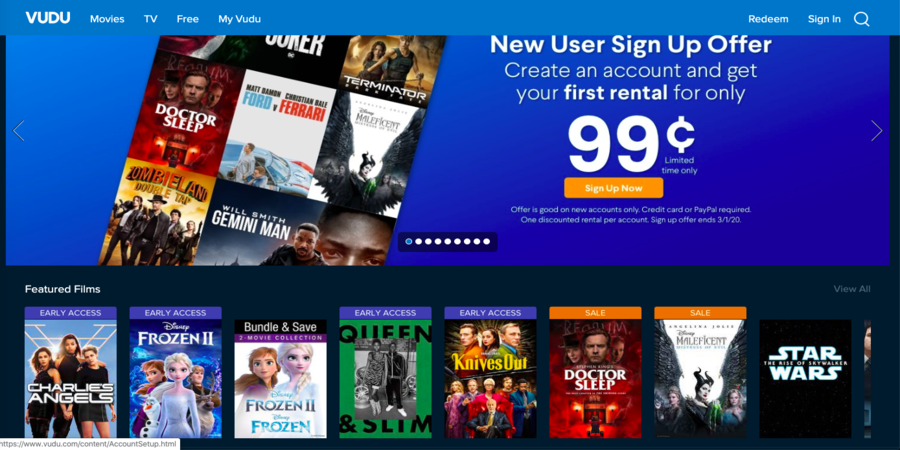 Vudu is Walmart's initiative to provide new movies online for free. Though it is not a completely free service. There are plenty available for free that you can access. The latest blockbusters come with an option to rent, buy or buy digital + disc.
Check the 'free movies only' checkbox before looking for the movies. It requires signing up to stream free movies online. As expected from the retail store king, the free movie website comes with commercials. Though with commercials you get to see a lot of good but little old movies for free.
For the new ones, the asking price is a little higher than the rest of renting and on-demand movie streaming sites.

Classic Cinema Online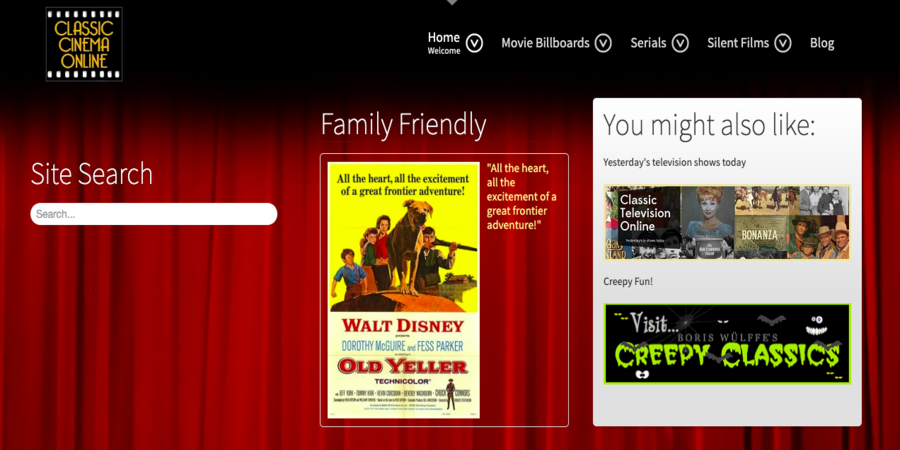 An initiative to provide the best of pre-90s movies. Most of the movies ClassicCinemaOnline has are between the 1940s to 1970s making it an exclusive free classic movie-watching site.
The interface also shouts retro. There is an active blog that you can follow if you want to find the best, worst, and even more about the classics.
For those wanting to study the old age cinema, ClassicCinemaOnline is a treat. But sadly, you can't find the same for mobile or TV platforms. The website is the only go and it comes without native ads.

MoviesFoundOnline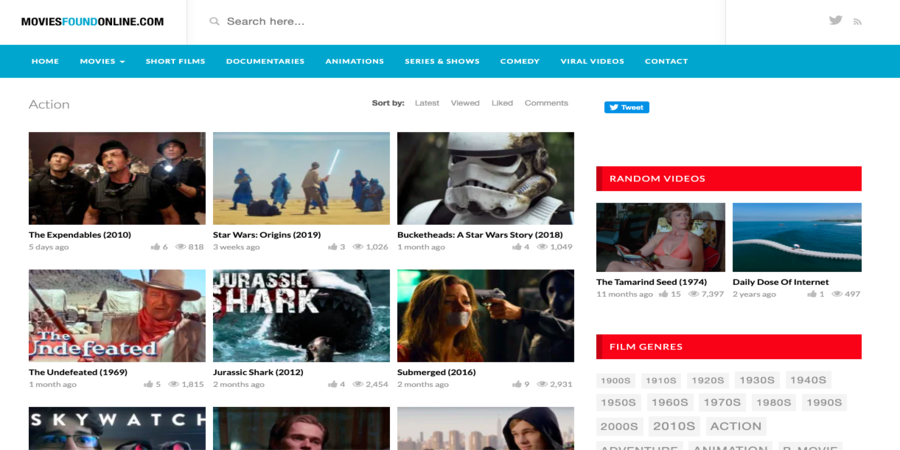 Wanting one site to watch all of the creative common movies available on the internet? MoviesFoundOnline should be the site of choice. They gather all of the movies available for free – both creative commons and those of indie making.
Be it animation, shows, shorts, stand-up comedy, or full movies – MoviesFoundOnline has all of it. Filter based on any genre to pick the best.
It doesn't require signing up or has native ads. Some movies get commercials from the source server which is not avoidable. Otherwise, the UI is good and the collection is great to kill your leisure time.

Yidio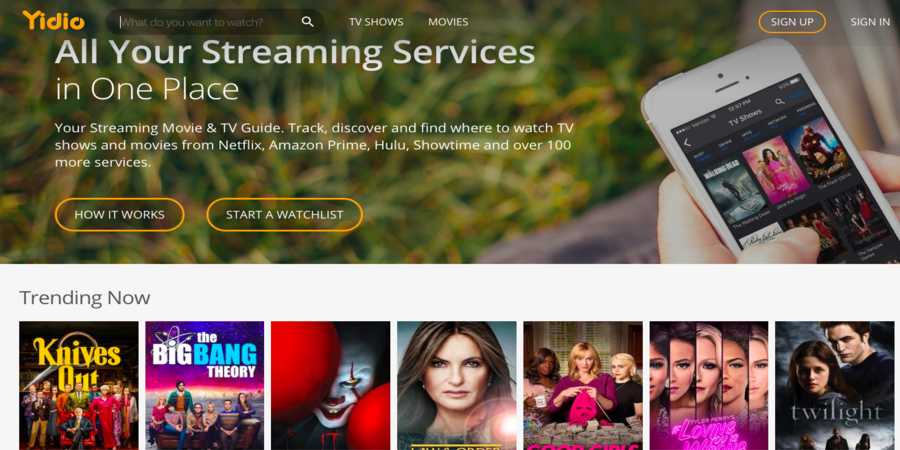 It is not a streaming site as such. But has information on all movies, and their availability across various sites. The availability list in Yidio only shows legal sources – both free and paid. To help you decide, the price information is also listed right there.
If you want to see a specific movie or show and do not know where you can see it, Yidio should be your first stop. The UI is very clean and easy to use. There is a lot of information about movies – rating, scores, etc for you to decide.

Which free and legal movie streaming service to use?
There is really no limit when the options are free and also legal. Make use of every best free movie site. There are some good for anime, some good for classics, and so on. If you are looking to watch a particular movie, check if it is available for free using Yidio. Else, simply head on to something with a big enough catalog and pick one for yourself.
If you are from the USA, I must say you are blessed. Most of the free services seem to be available only for US audiences. For the rest, the options are just a handful. Even using a VPN doesn't work on some sites. Though it is worth trying with Express VPN. VPN service not only changes location but also secures your internet connection.
The revenue to run these sites most often comes from the commercials you are forced to watch. While that is understandable not everyone likes it. Then comes the free movie streaming sites without signing up that is illegal to stream. Though illegal, you can have Express VPN to guard you, again.
Free movie streaming websites[Illegal]
As we said, the site we mention here are not completely illegal, it is the server they host that is illegal. The disclaimer claiming the site is not illegal does not make your actions legal. They mean to say they are not responsible. It is the content from the server they host and the viewer's discretion at question here.
If you are from a country where watching pirated free movies online is not an offense you might still be punished based on the laws of the server country. You have two options to be safe and prevent getting punished. Stay safe with the legal streaming platforms that we already mentioned or get a VPN.
I can't stress enough the importance of a VPN while you are going to spend hours on illegal movie streaming websites. After all, safety is very important while using the internet.
123 movies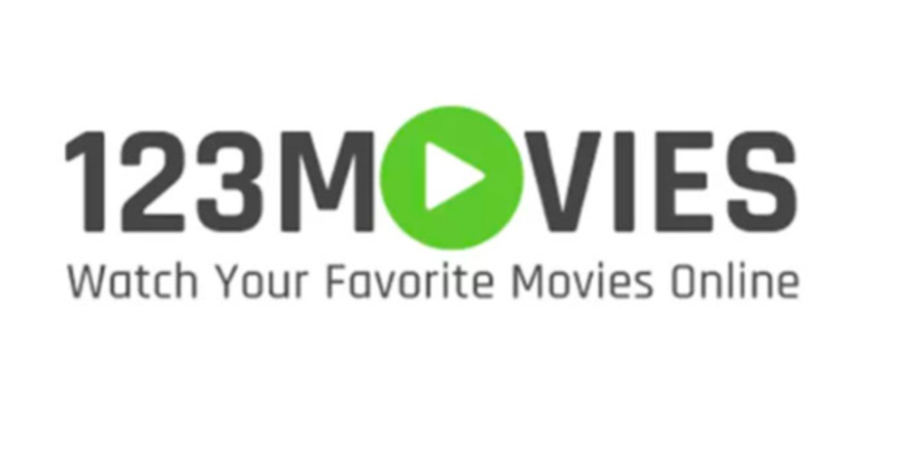 123 movies have a huge catalog like any other illegal streaming site. They are not limited by licensing, probably you will get all of the movies and shows within days of release on theatre or the internet.
That's common with most illegal movie streaming platforms. But what is different and significantly better than others are the less intrusive ads. 123 Movies does not have the usual N number of pop-ups and additional tab opening that breaks the movie watching every 5 minutes.
The interface is clean and browsing through is quick. The quality of movies and shows is displayed on the top-right. There are very few things that differentiate 123 movies from the rest.

Yify TV & Torrents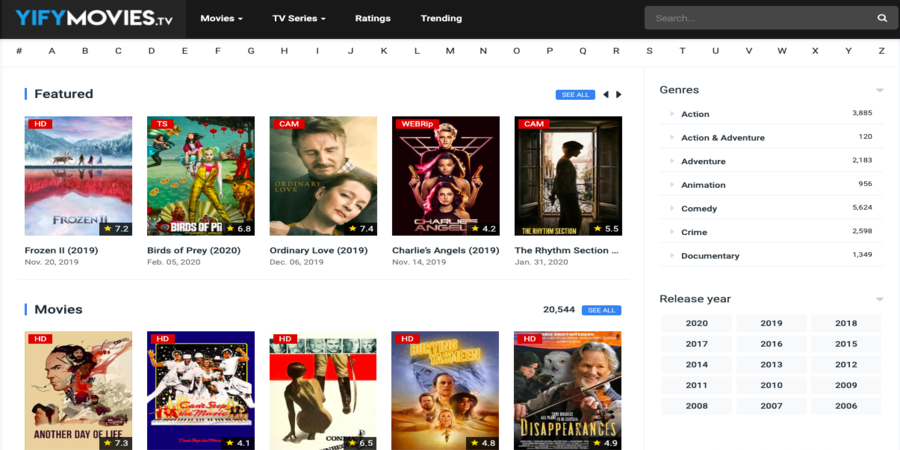 Yify is a famous name among torrent-ers. Yify has one of the huge collections of torrents and a high seed rate to get your downloads faster. Yify TV is a streaming version of the same.
It has a more refined, ad-free UI as opposed to the claustrophobic UI on the YTS torrent page. Still, pop-ups and random page-opens happen. Even with adblocker, you need to put up with a lot before ending up on the streaming page.
There is nothing to complain about the collections. It has every movie you ask for. If you need to take control of the quality of the content, the Yify Movies site should be your choice. You get the option to stream movies online for free from any torrent on the website directly in the web player.

Putlocker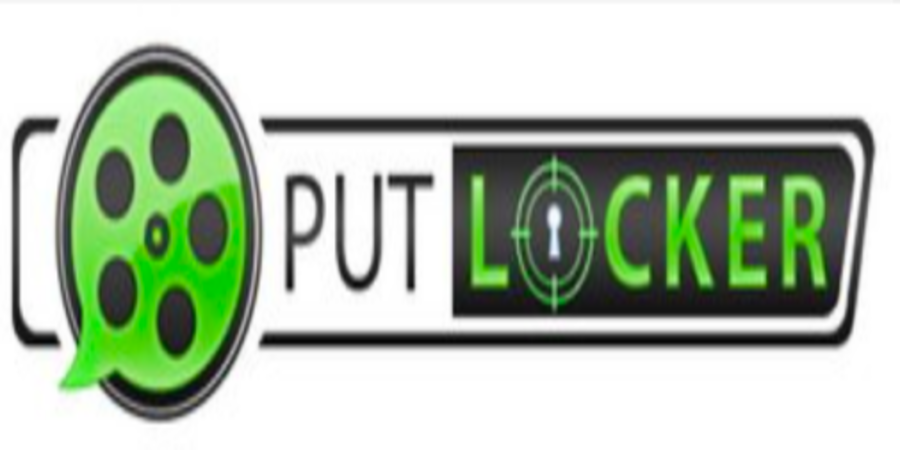 A notably refined illegal movie streaming site that doesn't require you to register. Less on ads, but the click as usual triggers some annoying things.
UI and search features are no different than the rest illegal sites out there. Content is mostly available in 720p or 1080p in HD or CAM versions.
PutLocker is one of the active illegal movie streaming sites, as we know. So, new content reaches the listing sooner than most.

My download tube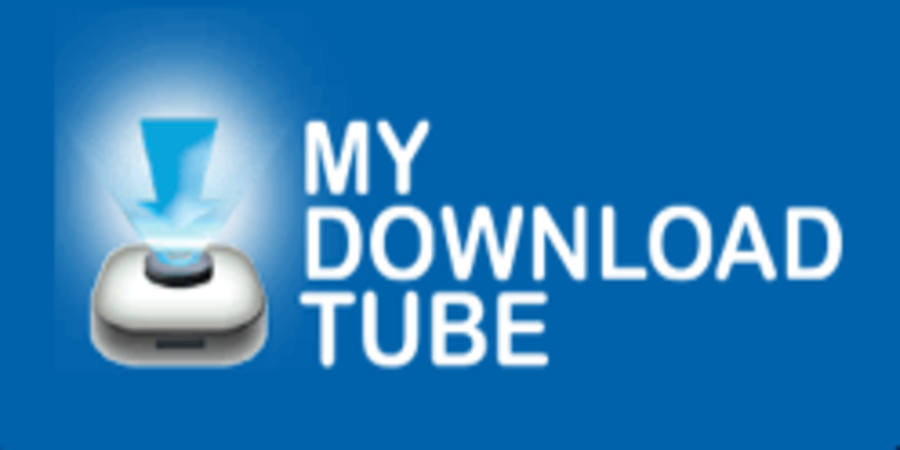 A host of movies, shows, and series to download and stream. As always, they are gonna redirect to sites that download/stream the content for you. But with a lot of random site openings. Not just video content, they have a great collection of games too.
If you have decided to go illegal for the downloads, they have some of the best links. But have the patience to put up with the wrong websites at least 2-3 times before getting to the desired page.

AZ movies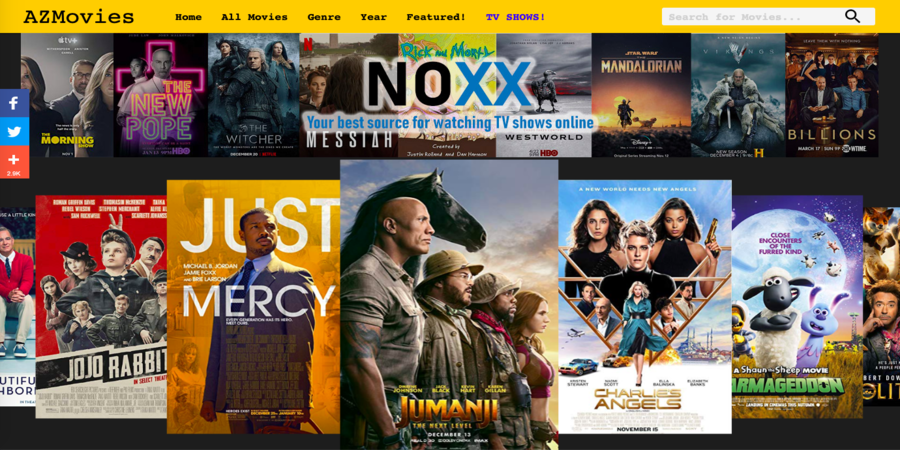 AZ movies are one of the earliest in the illegal movie streaming sector. We do not know how long though. Like every other illegal streaming option, it has a great collection from third-party servers and a decent UI.
The significance of AZ movies is it has more server options for the same movie. If one fails or loads slower you can easily switch to the other in a single click. You can find download options in different quality based on the server.

What do you need to know about free movie streaming websites [illegal] with no sign-up?
If you look at the above list of free illegal movie streaming sites without sign-up, there is not much difference between each. That is because only the front-end changes but the server remain the same. Another thing that remains the same is the misery of ads and pop-ups. The worst part is even with VPNs only certain ads can be blocked. Should you face all the hassle to watch those content for free? Ask for yourself.
It must be easy for you to go the illegal route to access the latest movies at the same time as in the theatre. But it is not advised to do so. You already get plenty of content for free from legal sources. If your hard bent on watching the latest movies go the paid route. Or simply rent a movie that should cost no more than $3 or $4.
Conclusion
Some free but unauthorized sites have those bad effects that affect the movie business. While piracy cannot be completely eradicated overnight, it is in the hands of viewers like us to boycott illegal sites and make a difference. Think before you do.