Google is noted as one of the most winsome Search Engines in the world, presently. It has provided users with the state of the art facilities and services. The video conferencing tool, Google Meet, introduced by Google comes with various attractive features.
However, its competitors in the field are getting much more attention due to the advantageous services they provide over the same. The software giant, Google, is considering to add a drastic feature in Google Meet, which will make the background go blurred for a more professional and attractive performance.
The secure-by-design infrastructure of the tool is already getting a lot of praise from the market, but the new features will move it's position forward in the market. In the Google Meet version 41.5, the strings related to the new feature were found to be interesting.
As a matter of fact, Google has already added a similar feature in its calling app Duo since the last year by the name 'Portrait Mode'. Hence, for the users, it might not be a surprise to have the background blur feature.
The company has been trailblazing the technology sector since its formation, however, it has been noticed that it lags behind some eminent video conferencing tool in the modern-days of competition.
Other competitive platforms have already made themselves stand out in the market with the feature of blurring or choosing one's own background, which is quite appreciable on the users' front.
According to the latest reports, the feature might only be accessible on the mobile versions, but if everything goes well, the company will make the feature available on the web version in a short time as well. A massive amount of business-oriented conferences are happening on the web, this feature can gain limelight in a jiffy.
Google is trending in the market and needless to say, it is making its mark in the technological world. As a matter of fact, the app has crossed over 50 million downloads and a major leap was recorded at the beginning of March. It was the period when the quarantine began and thus, the professionals needed to interact with one another safely from their homes whilst following social distancing.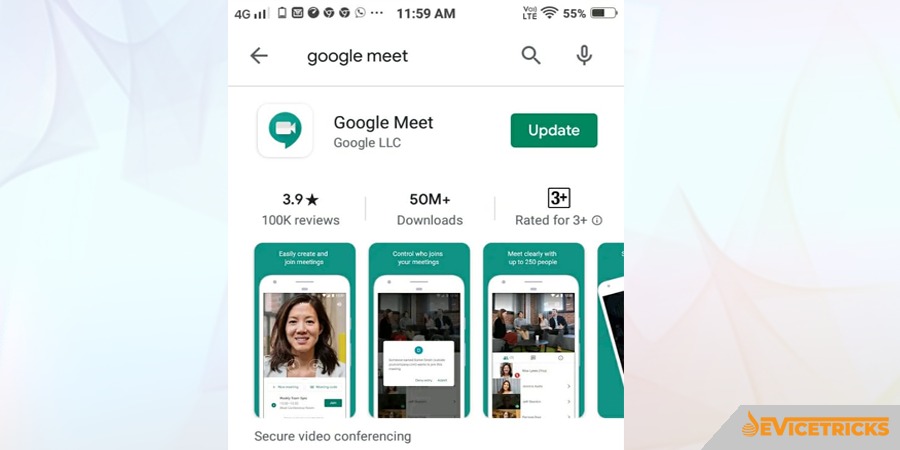 Notably, Google is expanding its services in other means as well and also started rolling out a Google Meet integration with Gmail in April, which makes it easy for the users to access Google Meet from the left side pane present in Gmail.
As per the current situations, it can be assumed that Google will not take a long while to include the much-awaited feature in the video conferencing tool and astonish its users with an improved way of connecting with others.
Source: 9to5Google