If you use Windows computers quite often, then you have faced some of the most common problems such as program failure, hard drive crash, etc. However, it is better to understand how to resolve such issues and factory reset Windows 10 save data when they arise to ensure you are always on the safe side with your Windows 10 computer. 
Factory reset is one of the best solutions for several problems you may experience with your Windows device. For instance, factory reset is the best solution if your computer becomes slower than ever before, or you are planning to sell your computer and do not want the new user ever to get access to some of your data. 
Factory Reset Windows 10 And Save Data Efficiently

There are several ways to factory reset a Windows computer. However, the version of Windows you use will determine how to carry out your factory reset procedure. This article will show you how to factory reset a Windows 10 computer. We believe you will be in a position to recover files after factory reset on Windows 10. 
Preliminary Steps — Back-Up Your Data

Remember, factory reset wipes out all your data, including installed programs. Because you intend to use your data again, make sure your data is backed up before you begin the factory reset process. 
Although you can still recover some of your data with Disk Drill offered by CleverFiles, backing them up is a sure way to secure some of your files. Once everything is safe, proceed to factory reset your Windows 10 computer with either of the methods below. 
Method 1] Factory Reset Windows 10 With Built-In Method 
Microsoft introduced a more straightforward method for Windows factory reset in Windows 8. This method has been carried to Windows 10 and is the best method to factory reset your Windows computers in most cases. 
Step 1: Launch "Settings."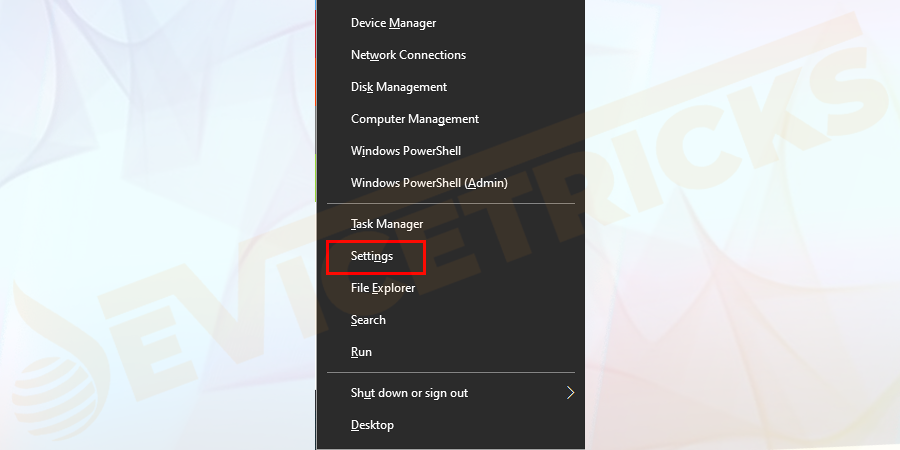 Step 2: Go to "Update & Security."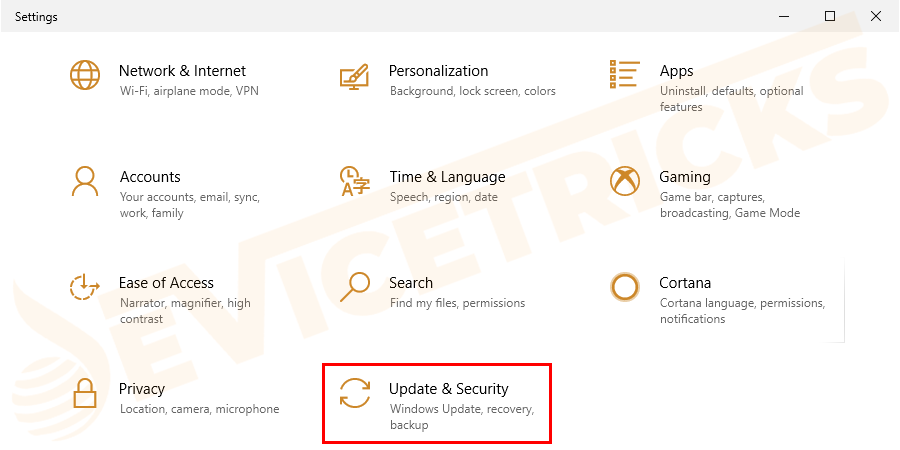 Step 3: Tap "Recovery."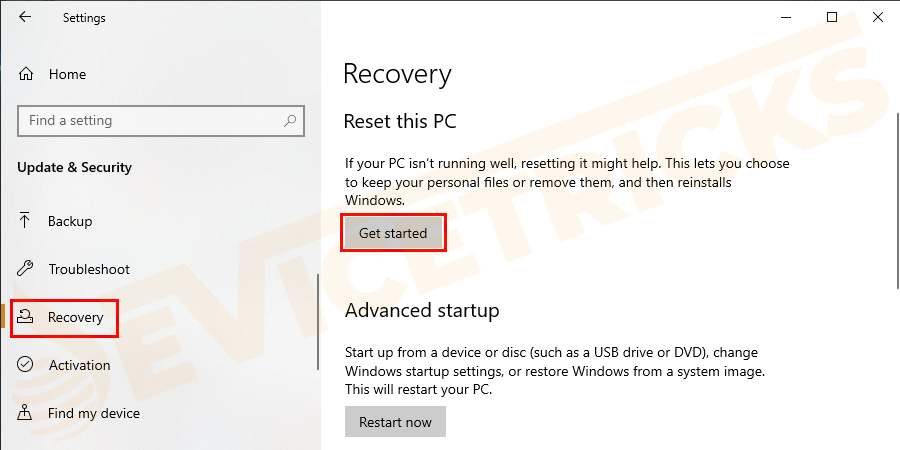 The Two Main Options
When carrying out the factory reset, you will majorly have two options regarding your data – either to "Keep my files" or "Remove everything." 
If you want to keep your files, the Windows system will set your OS options back to default, remove all the installed apps, but keep files such as music or documents. 
However, if you do not have any files to keep, choose the second option to remove everything. Remember, just like it says, it authorizes a full factory reset, and all your files and apps are removed. Therefore, your Windows system will feel like it is operating on a brand new computer.  
Method 2] Factory Reset With The "Fresh Start" Option
If you use an older version of Windows 10, "fresh start" is the best way to factory reset the computer. This method will work best if your Windows 10 is version 2004 or older. 
Step 1: Open "Settings" on your computer.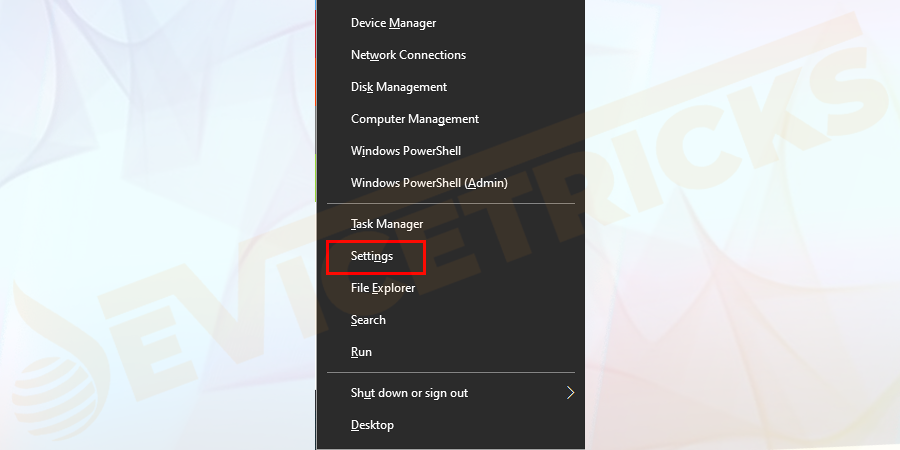 Step 2: Go to "Update & Security."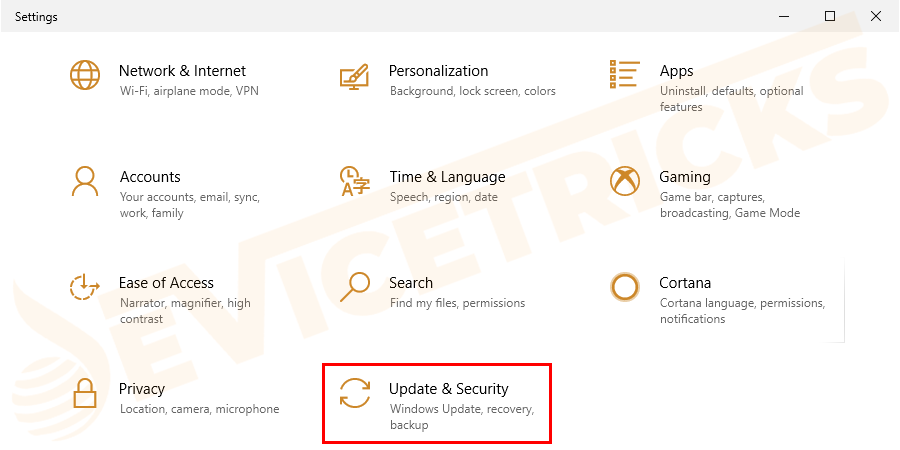 Step 3: Go to the "Recovery" page and click on the "Learn how to start fresh with a clean installation of Windows" link. 
Once the Windows security app is launched, locate the "Fresh start" option and tap on it. Finally, click the "Get started" button and let the restore process complete. 
Here are some things to note with the "Fresh Start" factory reset method. 
The method will keep all your files. There is, therefore, no option to do a full factory reset and remove everything.

It downloads the latest version of Windows 10 from Microsoft. Therefore, you do not have the option to reinstall from local files. 

The method will keep some Windows settings. However, the Windows system does not specify which settings will be kept. 
Method 3] Reinstall Windows Manually Using Windows Installation Media

Installing a new version on your Windows computer allows you to factory reset the system manually. This is because the new installation wipes out everything that is currently in your laptop while fixing a fresh copy of Windows 10. 
You can complete this installation process with a USB drive or an external hard drive. To do this, load the new copy of Windows 10 on your flash drive and lick the drive to the computer. Remember, the flash drive should be at least 8 GB. 
Once the drive is connected to the computer, boot the computer from a removable device and choose to install a clean copy. 
Method 4] Factory Reset Windows 10 From Boot Using Advanced Methods 
If you cannot use either of the methods we have described above, you can still factory reset the Windows 10 computer from boot using advanced methods. 
Step 1: Go to the advanced startup menu.
Step 2: Visit "Settings" on the advanced startup menu.
Step 3: Go to the "Update & Security" and click on the "Recovery" icon.
Step 4: Now, look for the "Restart now" button and tap on it to reboot your Windows 10 computer into Advanced Startup.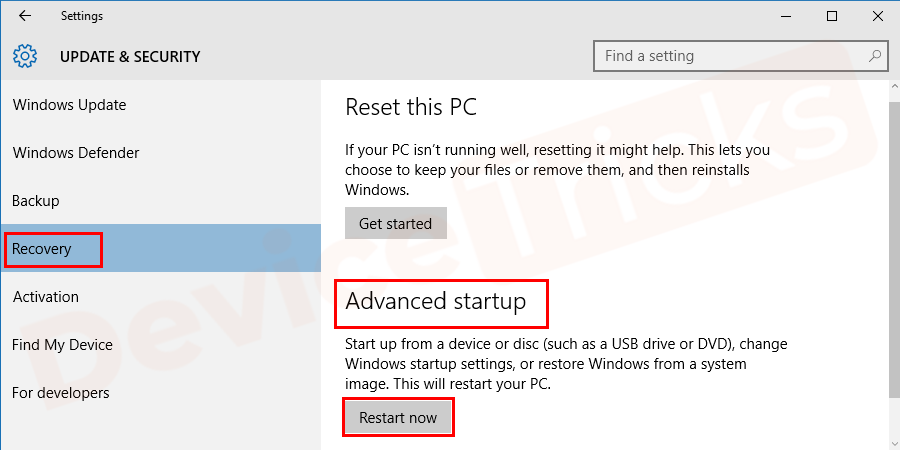 If you still cannot get your Windows 10 system to factory reset immediately with this method, here are some of the alternatives to try. 
To factory reset your Windows 10 computer by opening the start menu, expand the power menu there, and hold down the "Shift" key while clicking the "Restart" button. 

Press F11 while the system boots. This will open the Advanced Startup menu on some computers. Otherwise, windows will open Advanced Startup on its own after three failed boot attempts. 

Once you get to the Advanced Startup menu, select "Troubleshoot" and then "Reset This PC" to initiate the factory reset process. 

Boot your computer into the BIOS and load the recovery partition directly on your hard drive. This will only work if your manufacturer added a recovery partition. However, you will need to reinstall all the bloatware. Alternatively, you can "create a recovery drive" into the Start menu by yourself to access a tool that allows you to make your recovery drive. You must, however, do this before you have a problem that requires you to factory reset your Windows 10 computer. 
Final Thought
As we mentioned already, you can factory reset your Windows 10 computer without losing your data. However, if you lose some files in the process, you can still perform data recovery with some of the best data recovery applications. 
So many users have been benefited already. Let us know in the comment section which method worked for you? Wanna some more DeviceTricks? Stay tuned to this space to get the latest updates on errors related to Windows, macOS, and Android.
If you feel this article is helpful please like, share, and follow our Facebook page.