It's raining smartwatches from China. It wasn't long ago when we heard that the smartphone giant Xiaomi is going to launch a new smartwatch/smart band in India, and now Oppo also seems to be ready with its own smartwatch. Company's VP Brian Shen just gave us a glimpse of its design, and we're left speechless by what we see. Here it is: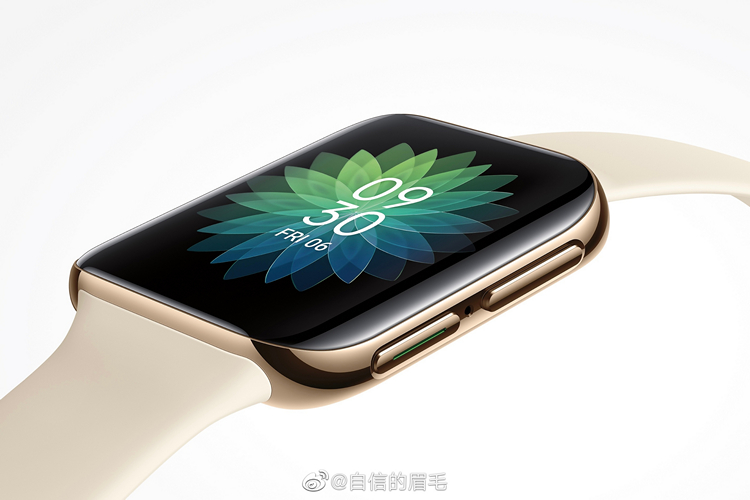 Brian shared this image on his Weibo profile. As you can see, it bears resemblance to the Apple Watch, but a change is the use of two buttons on the side instead of one button and a Digital Crown. It's unclear what each of these buttons will do, and we expect those details to be revealed at the time of launch only. But there was also something else that was revealed by Brian Shen – he said that the watch will have a flexible display curved towards the edges. What's the use of a flexible display in a smartwatch? We need to wait to find it out.
The render shared by Shen also shows the date and time as Friday and 06 on-screen. It may be a hint towards the possible launch date of this watch – the 06th of March. The company had already revealed some time ago that it will launch a smartwatch in the first quarter of 2020, so this date is not surprising.
In case you don't know, a rumor also suggested some time ago that Oppo's smartwatch will come with an ECG feature, just like Apple Watch. So it may also become a life savior for you in times of need. But all these fancy features come at a price, so don't expect Oppo's smartwatch to come cheap. It may very well be the first expensive watch of 2020. Let's wait and watch!