Windows is a very popular operating system used widely all over the world. You might have encountered an error saying "connection failed with error 651" in Windows. In this guide, I will show you simple steps to resolve the error 651. Believe me, this will take time to have a cup of coffee and you will be able to fix this error quickly. Keep reading!
What is the "Connection Failed with Error 651"?
The prime suspect behind this error is the modem connection. Though this is a very common error in Windows 7 and 8 especially if you are using a PPPoE modem connection.
When you try to browse any page or when you try to run applications, including games, which need to connect to the network. The error 651 appears when you try to connect to your modem from the available networks in the system tray. The error occurs accompanying a message "Error 651: The modem (or another connection device) has reported an error". An option to redial and attempt a reconnection is also given along with the error. However, your WLAN might be working fine even if you encounter this error.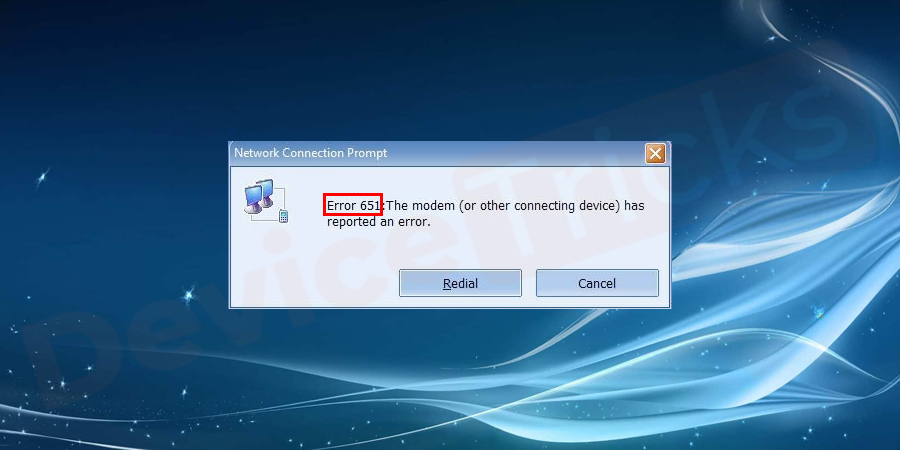 Basically, this error 651 states that the connection couldn't b completed either because the modem could not be reached, or because of any authentication problem. Though there is no official method available on how this error is resolved. We have listed some troubleshooting steps below, you might be able to fix the error and make a successful connection. Registry issue is a probable cause behind this error that will prevent the tool from recognizing your Router or Hub device. Apart from that,  you will see that if you are using other devices in order to connect to your wireless internet connection, they will work. This is mainly an issue affecting your Windows 8.1 or Windows 10 system.
Why Error Code 651 occurs on my screen?
Whenever you try to connect to the broadband, you might have bumped into error 651. This common error on windows is mainly due to the improper configuration of the modem. Though there are several other reasons to cause this error:
Corrupted registry

Conflict in IP address

Misplaced sys file

The issue in a network card driver

Broken internet configuration.
Must Read: How to fix ERR_TUNNEL_CONNECTION_FAILED error in Chrome?
Hacks to fix Connection Failed with Error 651
Now all you come to know about the reasons behind this error. I have listed some practical solutions to fix this error. By following these steps you can fix Connection failed with error code 651 in Windows.
Test another device to connect
Try to connect another device to this connection. It is the easiest way to find out to whom the error is related, like to your Windows computer, your modem, or your service provider.
If you can establish a connection to another device, the worry is about your computer. Or if you can't establish a connection then the error lies in your router and modem and needs to be checked.
Try a different connection
The error may be due to your existing internet connection. So another way to pinpoint the cause of this Error 651 is to try connecting to a different internet connection if possible. If it doesn't work, the problem is with your computer; if it works, then the connection itself is the culprit.
Check for loose cables
Though it is simple it might work. Many of the times loose cables also are the root cause of such errors. Make sure all of your power and connection cables are plugged intact to your computer, modem, router, and wall.
Restart your computer and modem
Before trying other solutions, first, try to restart your computer and modem. Mostly restarting will solve the problem in all the issues.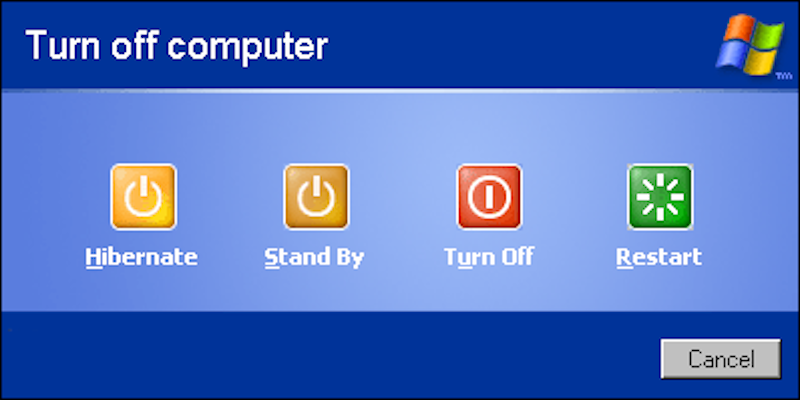 Turn off the modem and also unplug the connections from the power.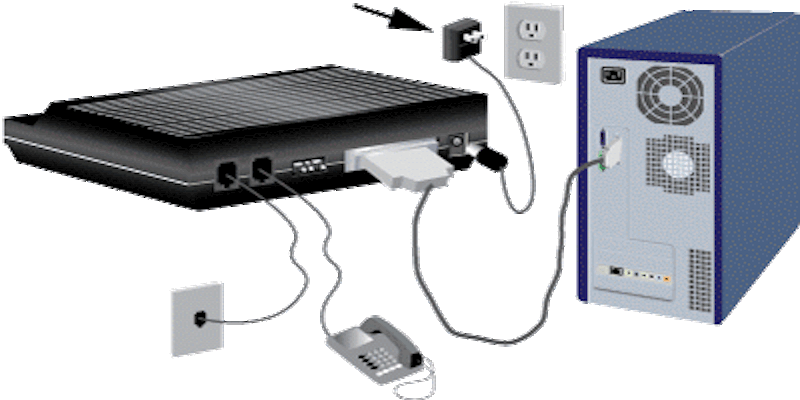 Unplug the cables that are connecting the modem and computer.
Wait for 30 seconds and connect the cables between your computer and modem. Then, connect the modem to the power source. And turn it on.
Switch on your PC. Try connecting to broadband now and check whether you are getting error code 651 connection failed.
Reset TCP/IP to fix connection failed with error 651 in Windows
The IP address is the unique identification on the internet for your computer. If there is any conflict in the IP address, there might be an error code 651 connection failed. If restarting doesn't solve your error then, you need to reset your TCP/IP.
Go to the Start menu and type cmd to open a command prompt.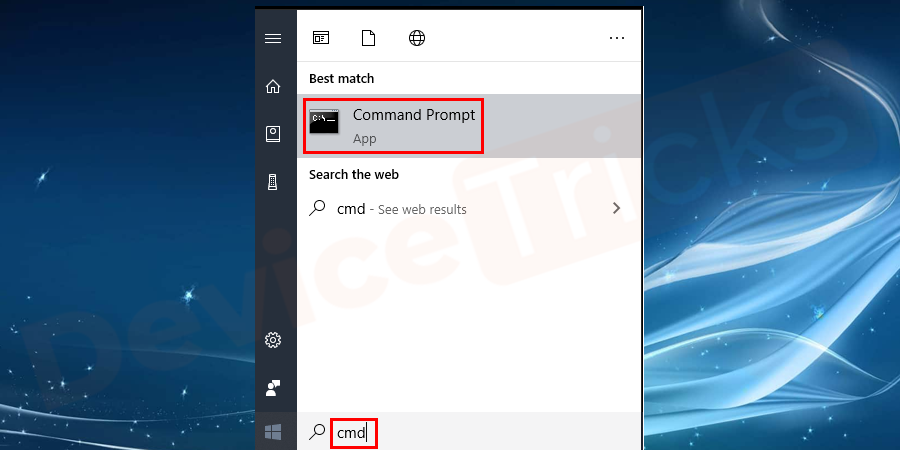 While in the command prompt, type the command 

netshintip reset reset.log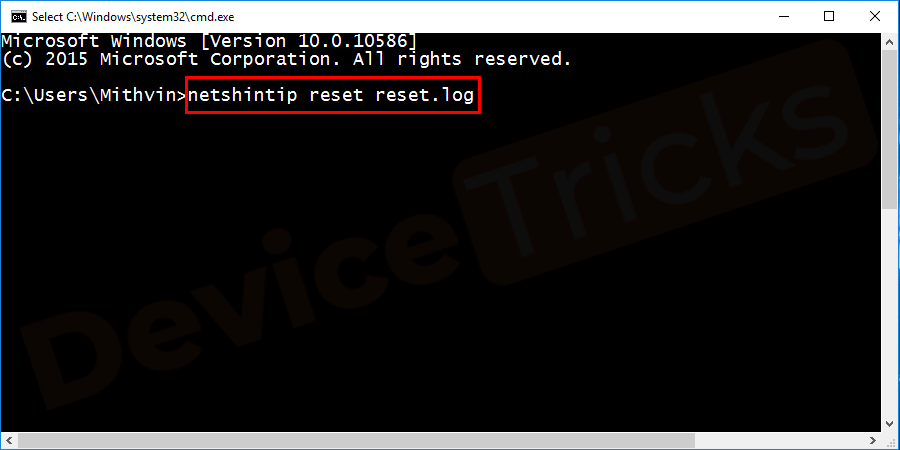 Restart your computer and check if the issue is resolved.
Change the dial-up connection
There are chances that your connection can be stuck or hanged during a session. At that time, you can create a new dial-up connection to solve the issue. It is necessary to create a copy for your dial-up connection to create a new connection.
Open Control Panel from the Start menu and go to Network & Internet ->Network & Sharing Center ->Change Adapter Settings.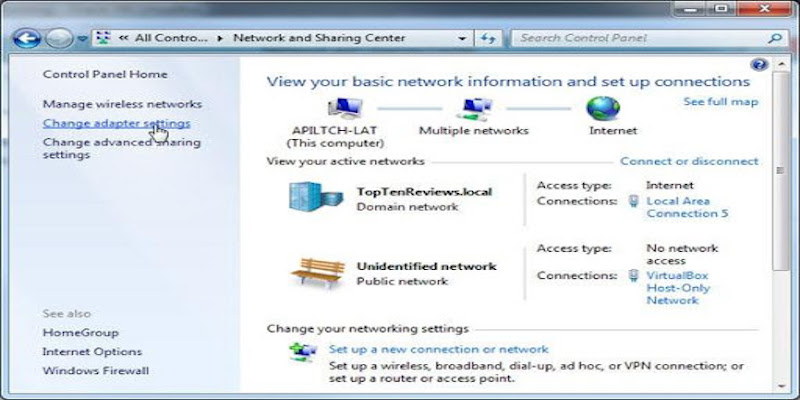 You will see your dial-up connection here. Right-click on it and select Create Copy option.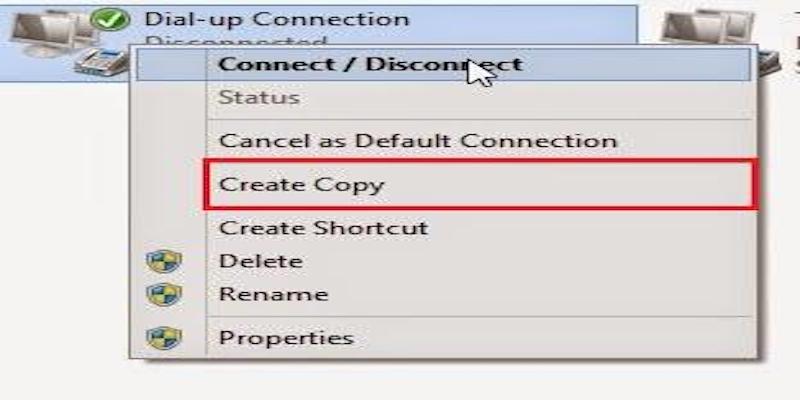 Now, you have created a new connection. Delete the old one and start the new connection to check if the error 651 has resolved.
Disable IPv6 to fix connection failed with error 651 in Windows
Error 651 can be solved by disabling IPv6. This simple method has worked for numerous users.
Go to Start menu and open Control panel ->Network & Internet ->Network & Sharing Center ->Change Adaptor Settings.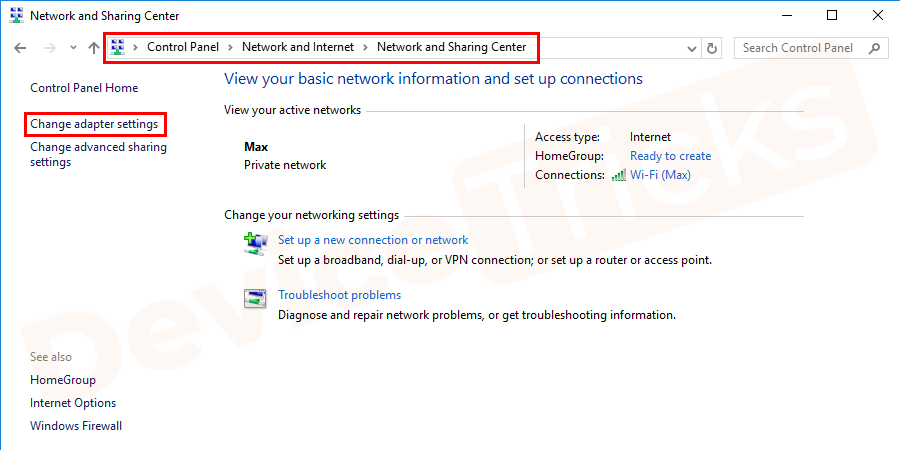 Right-click your active internet connection and go with Properties option.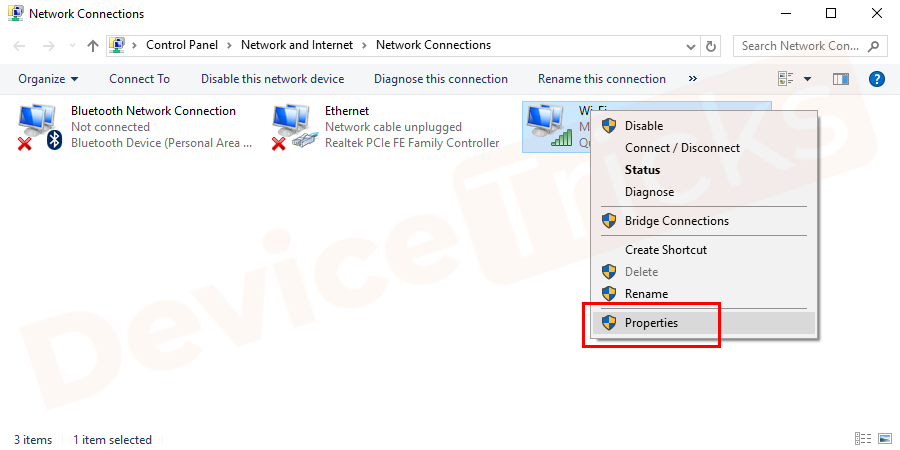 Now select the Networking tab. Uncheck the IPv6 connection option.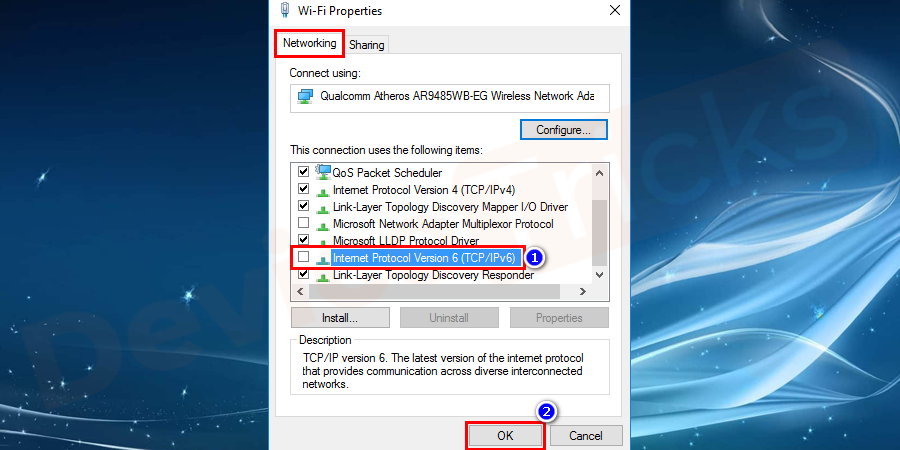 Disable auto-tuning for Windows
Sometimes the auto-tuning feature in Windows could be crashed. If you are using a router then, disable the auto-tuning feature before an upgrade.
Open the Start menu and enter cmd in the search box.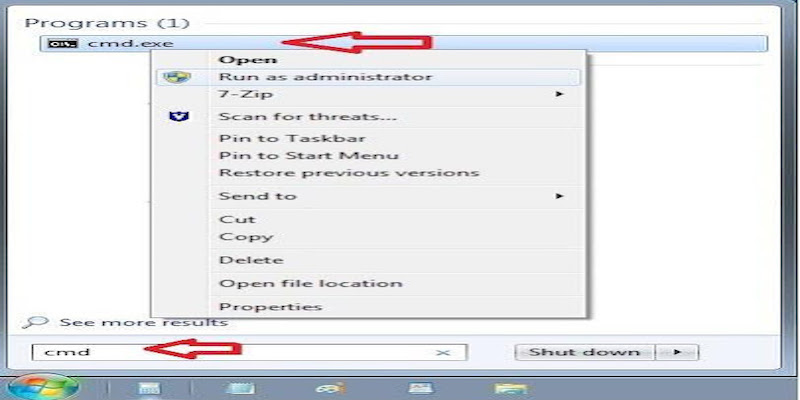 Once in the Command Prompt, type the command:

Netsh interface TCP set global autotuning=disabled
Now, try to connect to the internet and see whether you are getting error 651.
Clean Boot option to fix connection failed with error 651 in Windows
If there is an issue with Windows services, you can get this error. If you perform a clean boot, you can probably solve the issue.
Press Windows key + R and enter

msconfig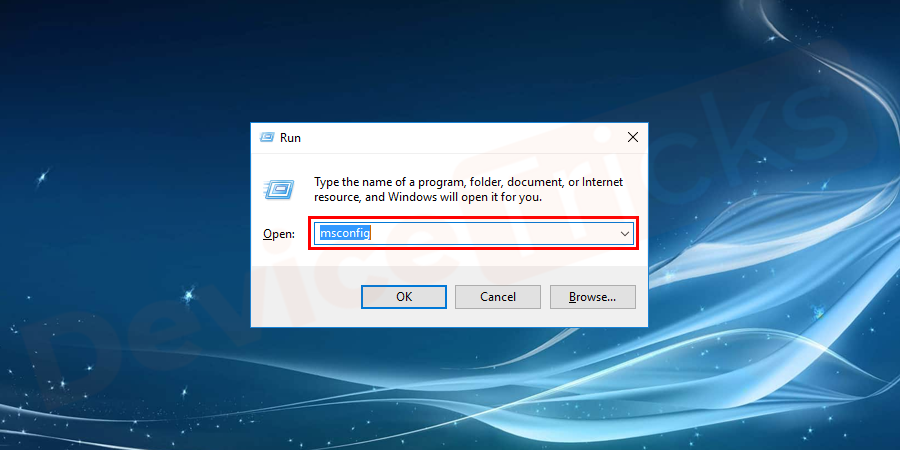 On the next dialog box, go to the General tab and select Selective startup ->Load startup items.
Now, switch to Services tab and check "Hide all Microsoft Services". Click on the "Disable all" button and disable all other services.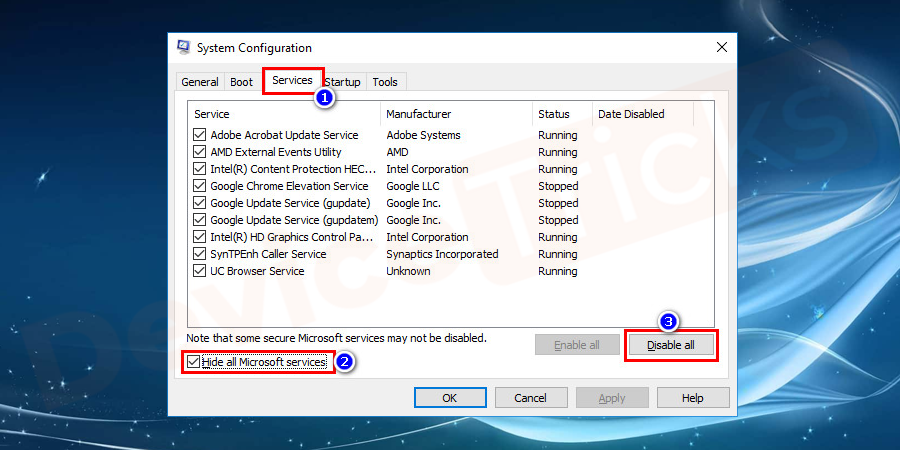 Restart your computer to complete clean boot. Now, connect to the internet and check if the issue is resolved.
Reinstall Network Adapter
The most recommended solution for error code 651 is to uninstall and reinstall the network adapter.
Open Run box by shortcut keys "Windows key + R". Enter the command devmgmt.msc and press enter.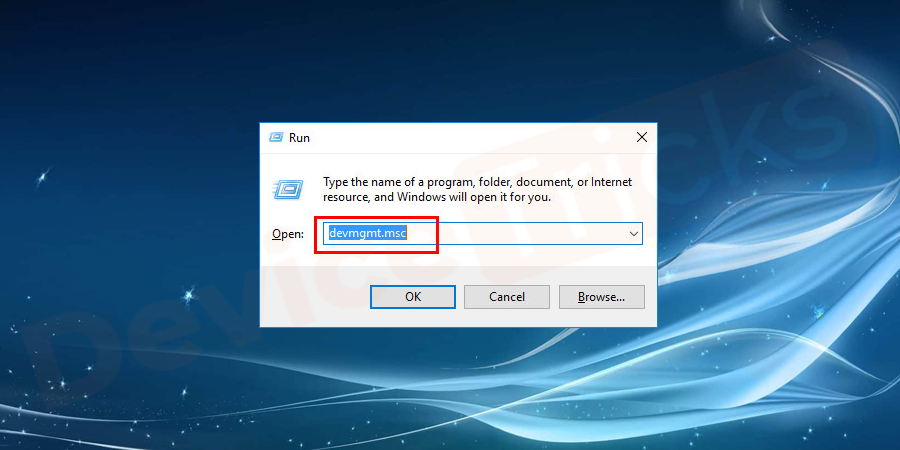 Click on Network Adapters and expand it.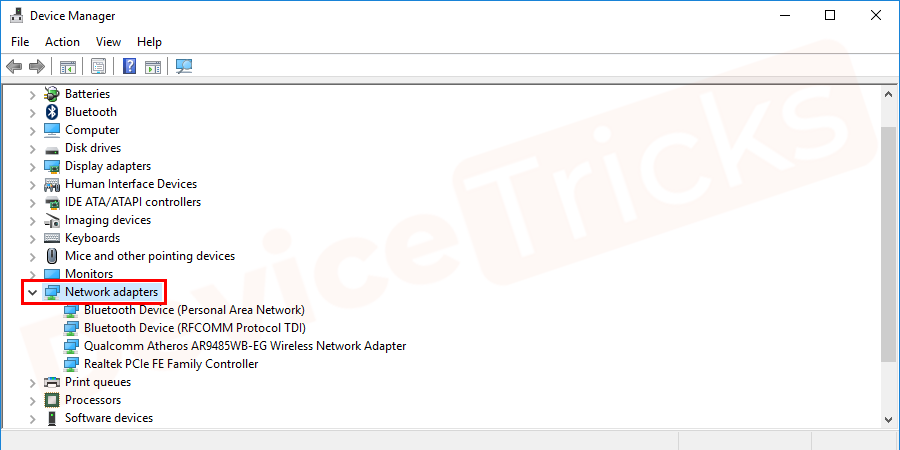 Locate your adapter. Right-click on it and select uninstall.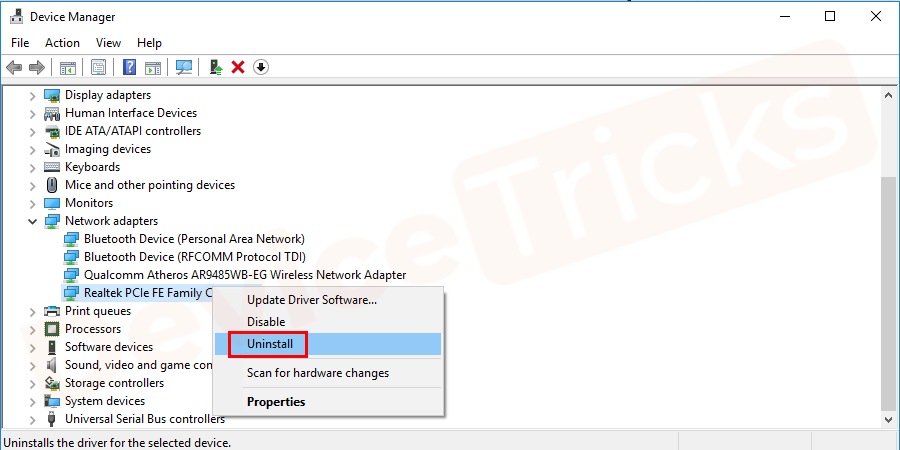 Restarting your computer will restore your network adapter. Connect to the internet and check if the error still persists.
Update Drivers to fix connection failed with error 651 in Windows
It is necessary to keep up-to-date drivers to escape errors during an internet connection. Go to your hardware's website. Search driver software for your computer model and download the latest version. Install the driver and check if the error is resolved. Alternatively, you can also use third party driver updater software. This software will scan your computer and list out the outdated drivers. You can select one or choose all to update the driver. The updater software will locate the latest version of your driver and install them for you. After updating your driver, check whether error 651 still exists.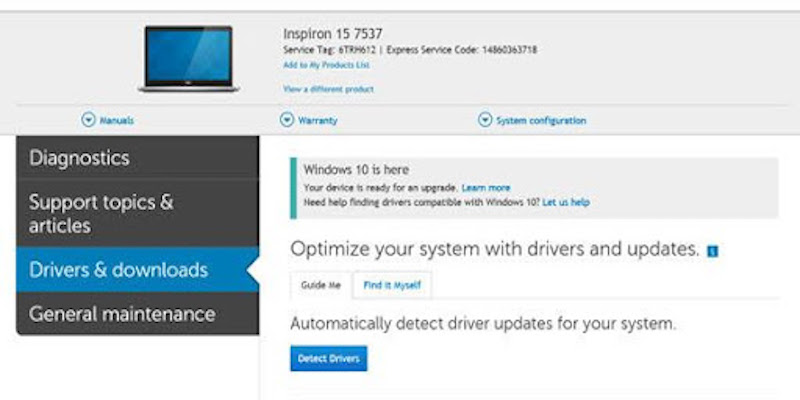 Replace the system file
You can simply replace a system file to eradicate error 651 code.
The location of the "Raspppse.sys" system file on Windows 7 is C:\Windows\System32\Drivers. Just go there and locate the file.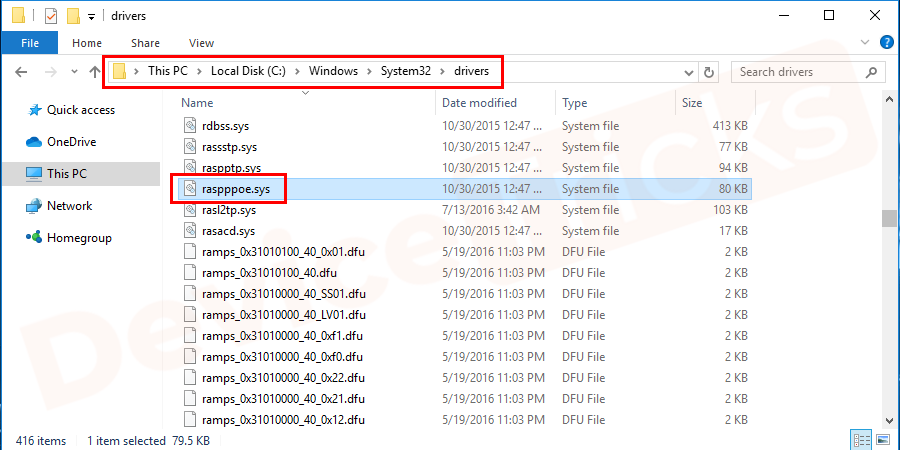 Rename the file as "Raspppse1.sys".  
Download "

rasppoe.sys

" file from the internet. Copy it in the above-mentioned location.
Unzip the folder and install the file.
Reboot your computer and check if the error has been solved.
Note: If it doesn't work, you can delete the new sys file and rename the old one back to "rasppoe.sys" and restart the computer.
Run the Network Troubleshooter to fix connection failed with error 651 in Windows
You can use the inbuilt Network troubleshooter to solve this problem.
Go to Start Menu -> Control Panel.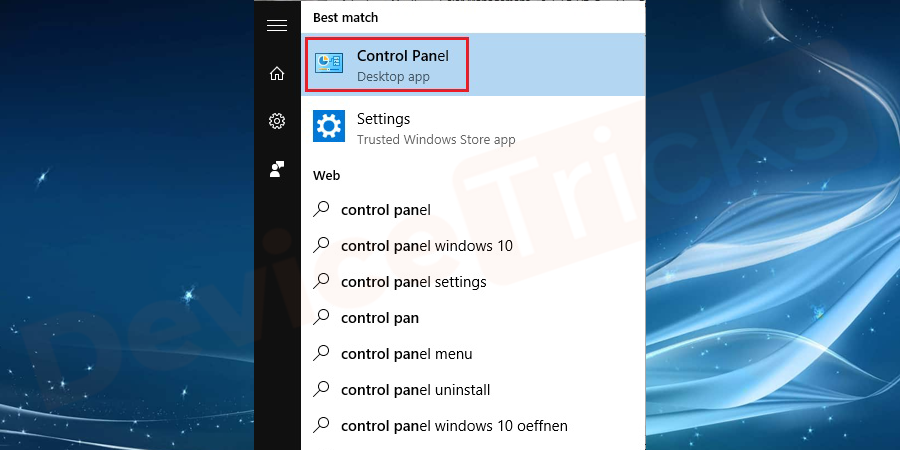 In the search box, enter "troubleshoot." Then, select "Troubleshooting" option.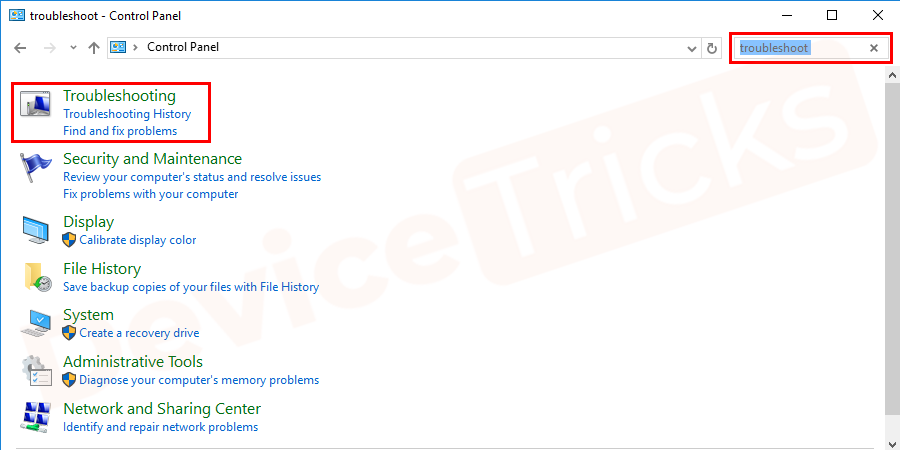 Click "View All" on the left side of the screen. It will show all the troubleshooting tools.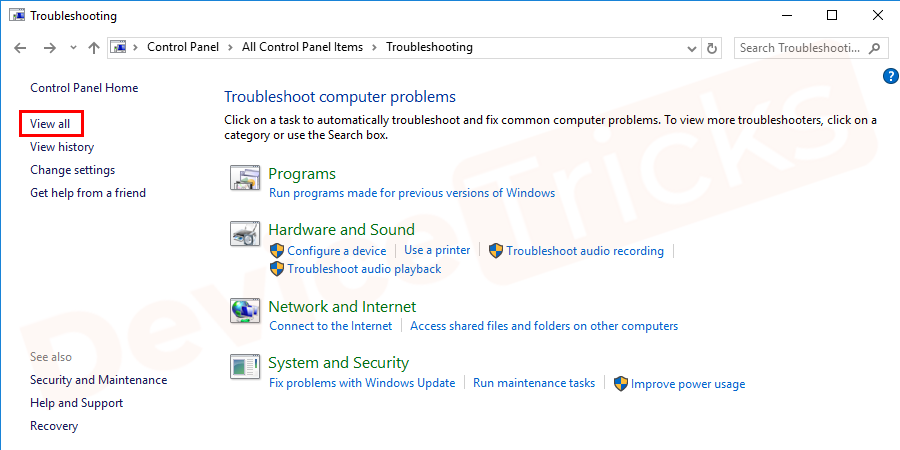 Select and run the troubleshooters such as "Incoming connections", "Internet Connections" and "Network Adapter."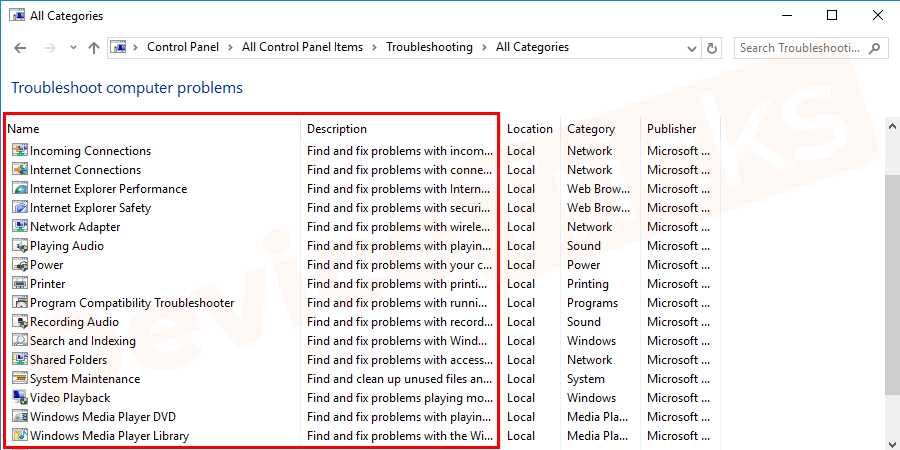 Restart your computer and check if your internet is working without any error.
Conclusion
Here, I have listed out all the possible fixes to solve error 651. Try them and see whether the issue is resolved. Wanna know more DeviceTricks. Like, share and follow our Facebook page to stay tuned to this space.